Babylon Health has raised $100m in a convertible loan in a deal led by the Swedish listed fund VNV Global.
The new investment, which was made public late last week, is strange because Babylon Health told Sifted that it is not new money but part of the financial round of 2019 when the healthtech startup raised $550m in a Series C round.
This is later confirmed by VNV Global's chief executive and lead investor Per Brilioth, who says that the committed capital of the financial round in 2019 was $400m with an additional $50m option for one of the investors. This means that the €100m that VNV Global now puts in is the last piece of the $550m puzzle.
"Being a listed company, it is important for us to share this kind of information with our shareholders and the market, especially when it comes to larger investments such as this one," Brilioth tells Sifted.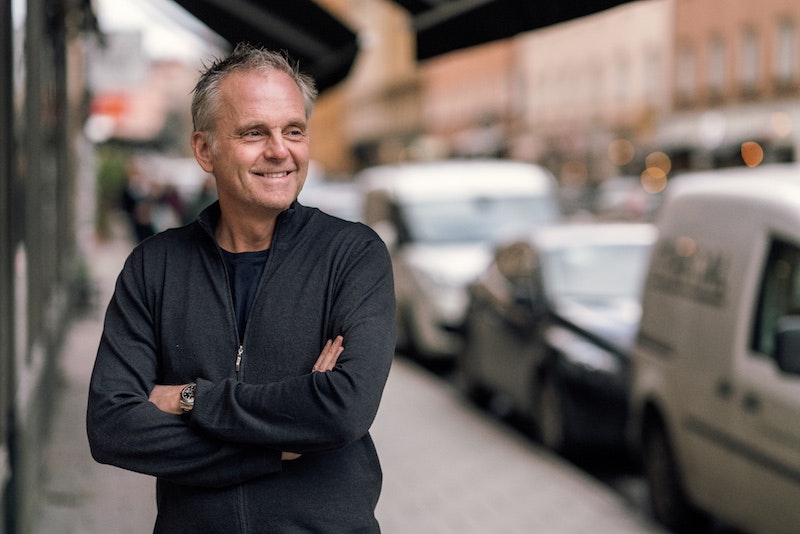 The UK-based startup Babylon Health, founded by the charismatic Ali Parsa in 2013, offers its services in the UK through the NHS with the mobile consultation service "GP at Hand". As many other telemedicine startups, it gives patients the possibility to see a doctor virtually instead of at a clinic.
In recent years the company shifted its focus away from Europe to markets such as Rwanda, Canada and the US — in contrast to rivals such as Kry which have stayed more Europe focused.
In the US, Babylon has, since May this year, teamed up with the primary care network Mount Sinai Health Partners and others to provide access to virtual consultations for people on Medicaid in five different states.
The company now has about 6.4m registered users worldwide.
Expensive growth model
Why does Babalon need more money now? The company has been adding users at a rapid pace, which is important because more users mean more data, which is key to improving the system. But growth like this also costs money.
According to a new study co-authored by the competitor Ada Health, Babylon still has some work to do in its symptom tracker before it can replace real doctors with its AI application.
Brilioth though says he is not worried about the capital intensive nature of the business.
"We're so used to it. Our entire niche is to invest in companies with network effects. It takes years, but once you have reached the critical level depending on the business, then you can see the appeal of the business model," Brilioth says.
"For a marketplace, this happens when it reaches liquidity, in the case of Babylon – when it has collected a critical amount of data."
From Russia to Europe
VNV Global, previously known as Vostok New Ventures, is a Swedish fund that has invested in a range of companies since the start in 2007. For a long time, its main focus was on Russia but has lately left that region to invest in startups across Europe and beyond.
Recent investments include the mobility startup Blablacar, the Swedish scooter startup Voi and femtech startup Grace Health. In Sweden, the investment company became known particularly for its early investment in the Russian marketplace Avito, which was successfully exited in 2019.
The VNV Global board of directors credited much of this success with Avito to Brilioth, who was rewarded with a $15m bonus for the exit deal.
By having a listed fund, similar to the UK-based Draper Esprit, VNV Global has the option of raising money on the stock exchange for large investments. In the case of Babylon, the investment company decided to start a separate entity, a special purpose vehicle (SPV), within the company to invest solely in Babylon Health – Global Health Equity.
It is through this new entity that the $100m investment is done. $35m is VNV's investment and the rest is from external investors keen to buy shares in Babylon Health.
"With this new structure, we want to show that we can participate in larger financing rounds and with deeper pockets."
"Another reason for doing this is that we didn't have $100m to put in ourselves," Brilioth adds.
Equity or debt financing
According to Brilioth, the interest from external investors to invest in Babylon has been large and he believes that although Babylon is facing competition it is still the leading player in this field.
The loan will convert into equity during Babylon's next equity financing. When this will happen is not set, says Brilioth.
According to him, there are other options for financing apart from equity, and it is not certain that Babylon has to raise more money by doing another financing round.
"There are customers who can prepay for licenses and Babylon has also gained established customers with very long contracts – then it is much easier to raise capital through debt. When and if Babylon will go for another equity round is not certain," Brilioth says.
VNV Global already owns about 10% of Babylon Health.
"If the valuation stays put for Babylon as of the last financial round, it would mean that the latest convertibles would give us another 5% of the shares. However, that will not happen, unfortunately," says Brilioth with a smile.
Mimi Billing is Sifted's Nordic correspondent. She also covers healthtech, and tweets from @MimiBilling
Note: Per Brilioth, chief executive of VNV Global, has privately invested in Sifted.