They might not sound as sexy as some consumer apps, but business-to-business (B2B) and software-as-a-service (SaaS) startups have a knack that many customer-facing companies lack: they're good at raising — and making — money.
Investors plugged more than $5bn into B2B and SaaS startups in Europe in 2019, up from $2bn in 2016, with the continent boasting 16 unicorns (startups valued at above $1bn) in the sector, including Copenhagen-based customer service platform Zendesk and Tel Aviv-headquartered website builder Wix.
By 2023, it is expected that 80% of businesses globally will be using SaaS applications — that is, if the rise in remote working doesn't make that happen even sooner. What's more, SaaS companies have found themselves in a stronger position than most to weather the current crisis thanks to their recurring revenues.
In September, B2B Rocks, a conference (taking place online this year) will give founders and investors the opportunity to learn about how to make the most of the economic rebound, from the biggest names in B2B SaaS like digital health insurance company Alan and business banking app Spendesk, through insightful sessions, keynotes, panel discussions, workshops, networking and more. Other star speakers include Marie Outtier, cofounder of AI marketing analytics platform Aiden.ai and Hanno Renner, cofounder and chief executive of HR management software Personio. 
We spoke to two B2B and SaaS gurus speaking at the event this year; Laura Urquizu, chief executive of brand protection software solution Red Points and Alexandre Prot, founder of business banking platform Qonto, to find out what impact Covid-19 had on their companies and how they keep their A-game in retaining customers and attracting new ones.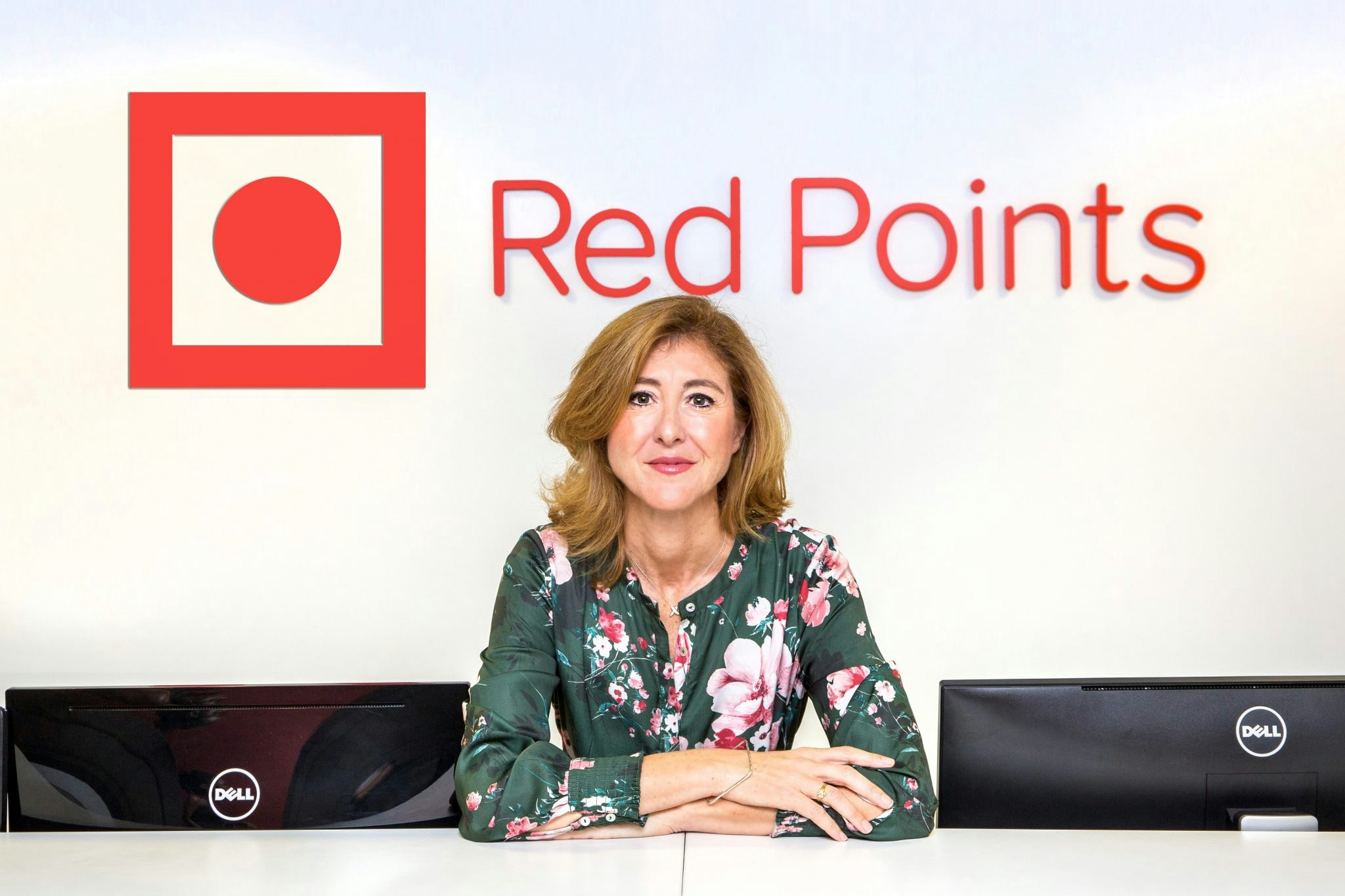 Red Points
The Barcelona-headquartered firm, which also has offices in New York, Salt Lake City and Beijing, was founded by Josep Coll Rodriguez in 2011. It has a team of over 200 and raised its $38m Series C round last year from investors including Northzone. Joining Rodriguez as chief executive is Laura Urquizu, she's one of very few women at the helm of a B2B SaaS company and is hailed as a role model for a new wave of female leaders in the software industry.
What impact has Covid-19 had on your business?
Covid-19 has not decreased our business activity. In fact, we've even seen significant growth in some sectors such as entertainment and pharma, which have grown substantially in the last weeks.
As a result of Covid-19, 73% of consumers we surveyed expect to increase their purchases on the internet compared to shopping in physical stores. 
Covid-19 has increased sales on the internet significantly, and the more ecommerce increases, the more likely there is to be counterfeiting on the internet. For this reason, brands need our technology more than ever to fight counterfeiting, piracy or illegal distribution.
How do you plan to grow customers over the next few months — and how will you do that? 
In order to better protect our clients' revenue during these difficult times and to grow customers at Red Points we just opened an office in China.
China is home to some of the biggest players in ecommerce and social media, where retailers — and counterfeiters — are constantly finding new, innovative ways to interact with customers. For example, social channels like WeChat and Weibo give scammers more opportunities to exploit and prey on unsuspecting consumers, which has only intensified as shoppers everywhere have no choice but to rely on ecommerce. This makes it almost impossible for brands to achieve full visibility in their online presence. 
The best way to protect our customers is to get closer to our local partners and in the centre of these emerging markets, which is why we decided to open our Beijing office.
What's one thing you've learned about how to grow B2B/SaaS customers over the years? 
Focusing on your product and your biggest market.
...ensure that whatever you put on the market is aligned with your main

vision.
From my experience, as a fast-growing company, we put a lot of pressure on ourselves to grow fast and release new features at the speed of light. However, this can often be a big mistake if not executed well. I truly believe it's key to first ensure that whatever you put on the market is aligned with your main vision — in our case that is to protect brands against IP infringements to make ecommerce safer.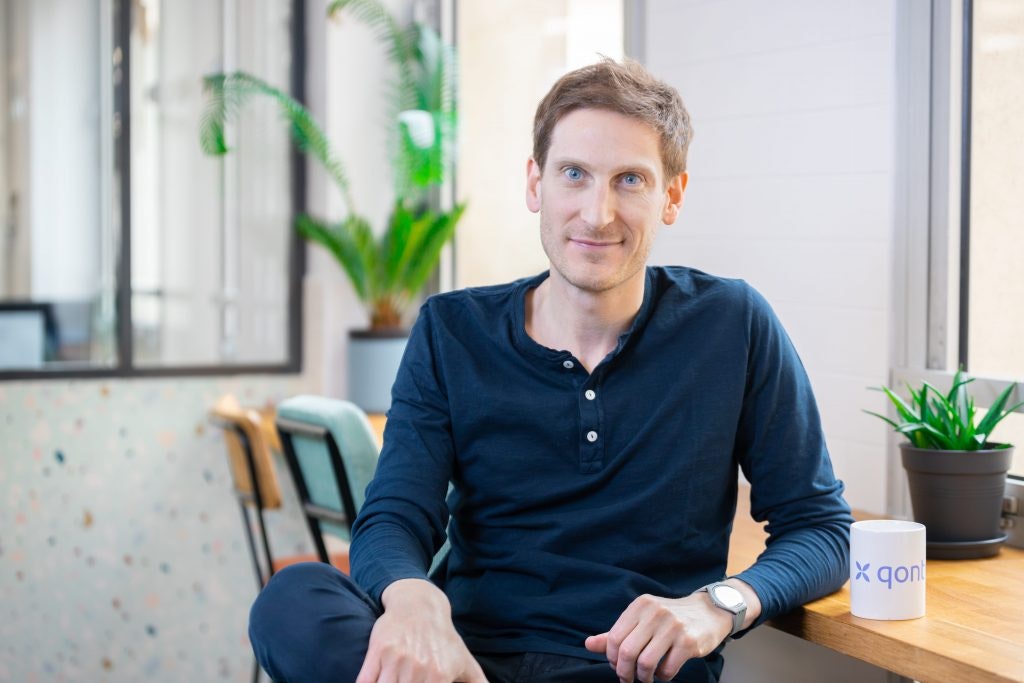 Qonto
The Paris-based challenger bank was founded in 2016, and launched the year after. It focuses on business banking for small to medium-sized enterprises (SMEs) and freelancers. It has a (growing) team of 170, was recently listed as the most promising European startup by GP Bullhound, and raised a €104m Series C in January 2020.
What impact has Covid had on your business?
The impact was visible very quickly (at the time the lockdown was announced) in our numbers. Our presence in Italy put us in the front row, as Italy was locked down one week before France. Account openings, particularly for newly incorporated companies, had fallen and payments volumes had also fallen. The situation improved towards the end of the lockdown and is now back to normal both on new account openings and payment volumes.
How do you plan to grow customers over the next few months — and how will you do that?
Fortunately, business came back as usual so we will stick to our strategy in terms of growth. We will improve our product with new features to meet European entrepreneurs' needs. We are also planning on getting our banking licence in the coming months in order to be able to offer credit to our clients in 2021. Being a 100% online service is actually an advantage in this context so we also highlight this.
How do you balance focusing on existing customers and keeping them happy vs. gaining new customers?
We know that making our existing clients happy is what will help us grow in the end as the word-of-mouth effect is key, especially in our sector. We constantly improve our product according to client feedback and their needs. We also put a lot of effort into our customer service, which is very reactive and friendly (on average, we answer within 15 minutes, seven days a week). Our Net Promoter Score is over 70 [out of 100] (when traditional banks have an average of -13).
For more great advice from leading B2B and SaaS leaders, check out the list of superstar speakers at the virtual conference B2B Rocks #REBOUND by Axeleo, running September 7-11.