Digital-only healthcare is so 2020. A new generation of VC-backed companies are betting on a combination of slick online care and brick-and-mortar clinics. 
The latest to get backing for this hybrid model is Munich-based healthcare platform Avi Medical. The startup has just raised €50m to pair app-based telehealth with a number of physical clinics. 
The Series B round was led by Balderton Capital and featured SaaS scaleup UiPath founder Daniel Dines, Berlin's Heal Capital and Paris-based Eurazeo, among others. 
Since launching its first clinics and starting to take on patients in April 2021, Avi has opened a further seven — all in Germany — and has plans to cut the ribbon on 100 more in the next three years.
Ambitious? Definitely — but VCs seem all too keen to slap their wallets on the table. The raise comes just eight months after the startup's €28.5m Series A and is indicative of  a wave of investor interest in European health platforms looking to reshape how patients access care. 
How can you expect a doctor that's seeing you for 10 minutes to distil all that knowledge and make the best recommendation for

you?
Amid shifting consumer habits and an increasingly friendly regulatory environment, health platforms snapped up $3.2bn last year — more than six times what they did five years earlier — and the momentum has continued into 2022.
Berlin's Patient21 — which has been buying and injecting technology into dental clinics and is looking to expand into primary care — emerged from stealth in January with a healthy $142m raise. In March, telehealth provider Doctolib — which has partnered with more than 250 hospitals in France — announced a major €500m round to become the country's most valuable startup.
The return of the old-school family doctor (with a tech makeover)
It's not all that often you hear a tech founder looking to the past for inspiration, but that's exactly what Avi Medical is doing. The startup is aiming to take healthcare "to the place it was back in the day with your family doctor", CEO and founder Vlad Lata tells Sifted, when medical professionals had a closer relationship with patients and could be more proactive with care.
Avi combines online forms, video consultations and in-person appointments with predictive technology to make its healthcare more bespoke to the patient, Lata says.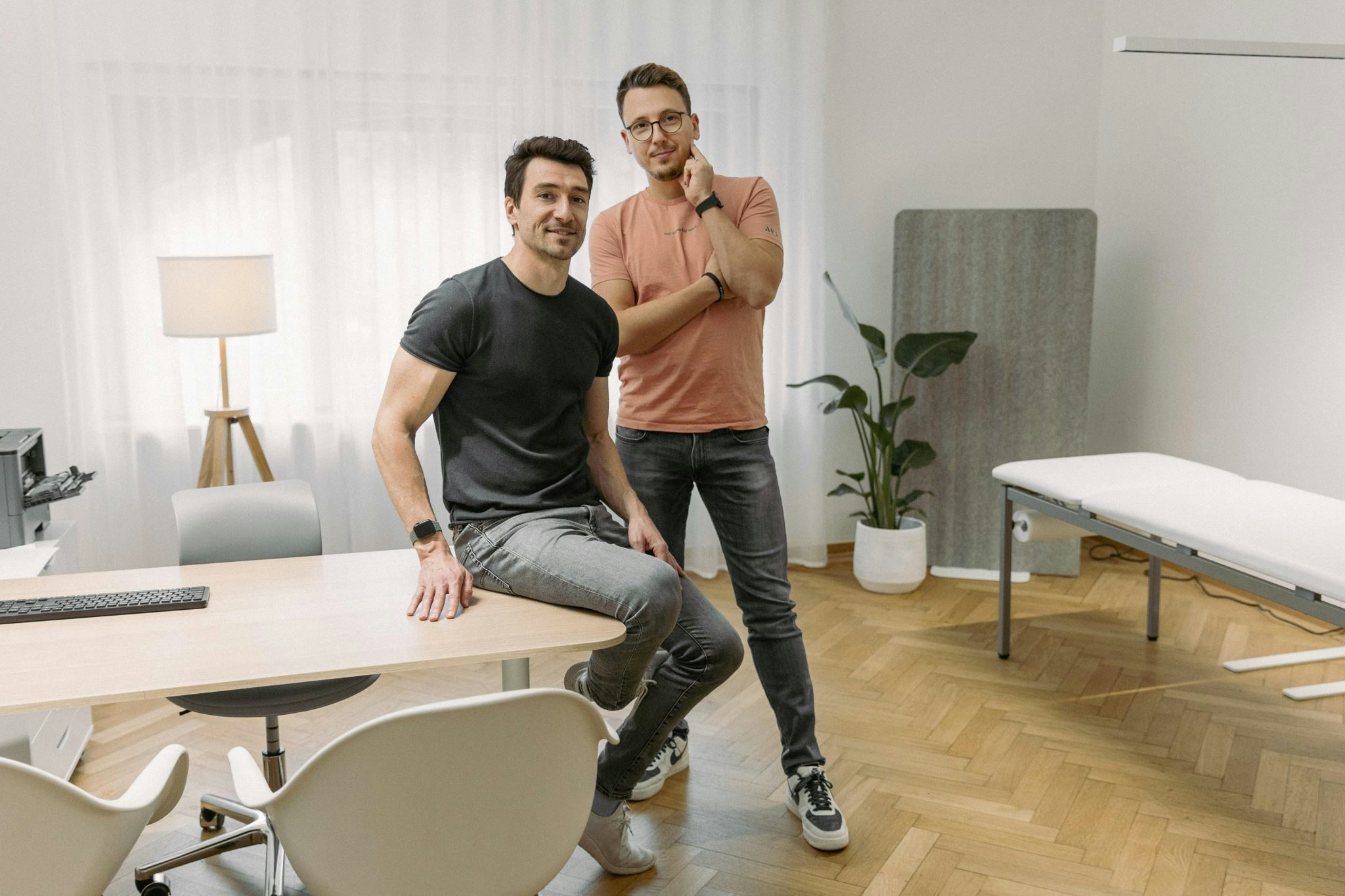 The whole system is underpinned by software that allows the startup to optimise admin like booking appointments and manage patient data. On the one hand, this frees up doctors' time, he adds, giving them 20% more time to spend with patients.
But there's also an AI component that learns about a patient the more they use the service. At the moment, it can do relatively simple tasks like automatically adjust appointment times for patients that tend to take longer, reducing wait times, but that's just the beginning. Avi is looking to embed AI-driven decisions into medical diagnostics, too.
"The knowledge we have in the medical space has exploded over the last 10 to 15 years," Lata tells Sifted. "But how can you expect a doctor that's seeing you for 10 minutes to distil all that knowledge and make the best recommendation for you?"
The answer, says Lata, is an AI-based "decision support tool" that makes recommendations to the doctor, based on a patient's medical history. The doctor still makes the final call, but it should, he adds, reduce the time it takes to assess a patient and increase the time spent finding the right therapy. This isn't available on the platform at the moment, but Lata thinks the AI-driven medical recommendations will be up-and-running in 12-15 months. 
Building bricks and mortar
Avi is free to the end user — the startup is reimbursed by the German healthcare system — and patient numbers have risen 8x since the middle of 2021 to reach 20k. Although that figure doesn't touch the many millions of patients unicorn healthtechs like Kry and Doctolib count, Avi says it's targeting 100k by the end of 2022.
While it offers online consultations, 70% of patients still access healthcare through in-person appointments. For a startup growing as quickly as Avi, that means building more physical clinics. That's not cheap, and it costs between €100k-150k to licence one and a further €200k-250k to remodel and design it.  
The question is always where do we have the lowest regulatory barriers and the highest possible

opportunity
Given that cost, Avi wants to begin encouraging certain patients towards digital consultations. While up until now the patient has had all the choice when it comes to the type of appointment they get, Lata says, from this year Avi will start to nudge them down certain care pathways.
"We'll make more of that decision for them," says Lata. If a patient has a condition that requires them to be seen quickly, Avi might suggest a video call, he adds, freeing up more in-person time with doctors at its clinics. 
What's next?
A whole lot of building. By 2024, Avi wants to have launched 100 physical clinics around Germany — but none of that €50m Series B cash is going to be spent on them, Lata says.
"Everything to do with expanding the clinics is financed with bank loans." The equity money, he adds, will be spent on building out its technology, marketing and hiring, and because the startup is already profit generating, it has about four or five years of runway. 
While the next year or two will be spent shoring up Avi's operations in its home market, the startup has one eye on international expansion. The prospect of eventually launching the startup in other geographies was one of the reasons Lata and cofounder Julian Kley went down the primary care route in the first place. 
"Primary care is so similar across Europe," Lata says, so shifting the product to a different country shouldn't be overwhelmingly difficult. Nonetheless, regulatory barriers in expanding cross-border do remain, and some VCs in the sector still think we're yet to see a healthcare provider do it effectively.
"The question is always where do we have the lowest regulatory barriers and the highest possible opportunity," he adds. The obvious choice would be countries with a similar language like Austria and Switzerland, Lata says, but more emerging tech countries like Italy and Spain are also on the cards.