As ecommerce booms, traditional convenience stores are faced with an existential dilemma: do they recede into neighbourhood hubs aimed at locals or embrace tech and grow with the rapidly evolving world?
Experts emphasise that in the wake of the pandemic and other global uncertainties, the more that local shops can learn to adapt to an ever-changing marketplace, the easier it will be for them to overcome unforeseen market shifts. According to McKinsey, convenience stores are in a unique position to expand beyond their core retail offerings, but building an ecosystem can be challenging. 
So, what does the potential future of convenience stores look like — and how can startups lead the transformation? We asked the experts.
Enhanced customer experience
Jennifer Onah, founder of clothes website Ferona Couture, says that she has always been a big advocate for using tech for enhancing the retail experience — and while it always existed behind the scenes, now it's about bringing it to the forefront and making it customer-facing.
Onah is enthusiastic about using AR for her customers to try on different outfits before purchasing them from her online store. She says that convenience stores, and the retail industry at large, should adapt in this way by using technology to make customers feel more comfortable with their purchase decisions.
With this app, the customers are at the centre and we offer them a fast, convenient way to meet their

needs
IBM research found that hybrid shopping is preferred by 27% of consumers and 36% of Gen Z, which is more than any other generation. 75% of businesses also say that their customers expect to be able to interact digitally with brands at any time, anywhere.
Żabka, a chain of over 9,000 convenience stores in Poland, went digital around seven years ago. Karol Gajewicz, head of Żabka's venture studio, the company's arm that aims to drive innovation in the convenience store ecosystem by working with and supporting startups, says customers connect to their brand through an app. 
"Żappka app, which has been downloaded by over 10m users, blurs the lines between online and offline shopping. With this app, the customers are at the centre and we offer them a fast, convenient way to meet their needs," he says.
Personalisation
Virbe, a Poland-based startup that creates 3D virtual assistants using conversational AI, is also working on helping stores improve customer experience. "AI-powered [virtual assistants] can really enhance the shopping experience, not just by providing information, but by being like personal advisers," says Olga Jakubowska, head of product and conversation design at Virbe. 
"They can even act like a stylist, helping you pick out the perfect outfit. And, the best part is, they can help you find the best offer that suits your needs, your budget, and even your mood. The possibilities are endless," she adds. 
AI-powered [virtual assistants] helpers can really enhance the shopping experience, not just by providing information, but by being like personal

advisers
The personalisation options allows businesses to easily customise their virtual assistants to fit different customer needs, and use them, for instance, in creating assistants tailored for people from different cultures while expanding internationally. 
"You're in control of the talking style, personality, and knowledge of your virtual being, whether you want to integrate your existing chatbots, have a guided conversation, or go wild with free-flow conversational AI powered by GPT-3," says Jakubowska.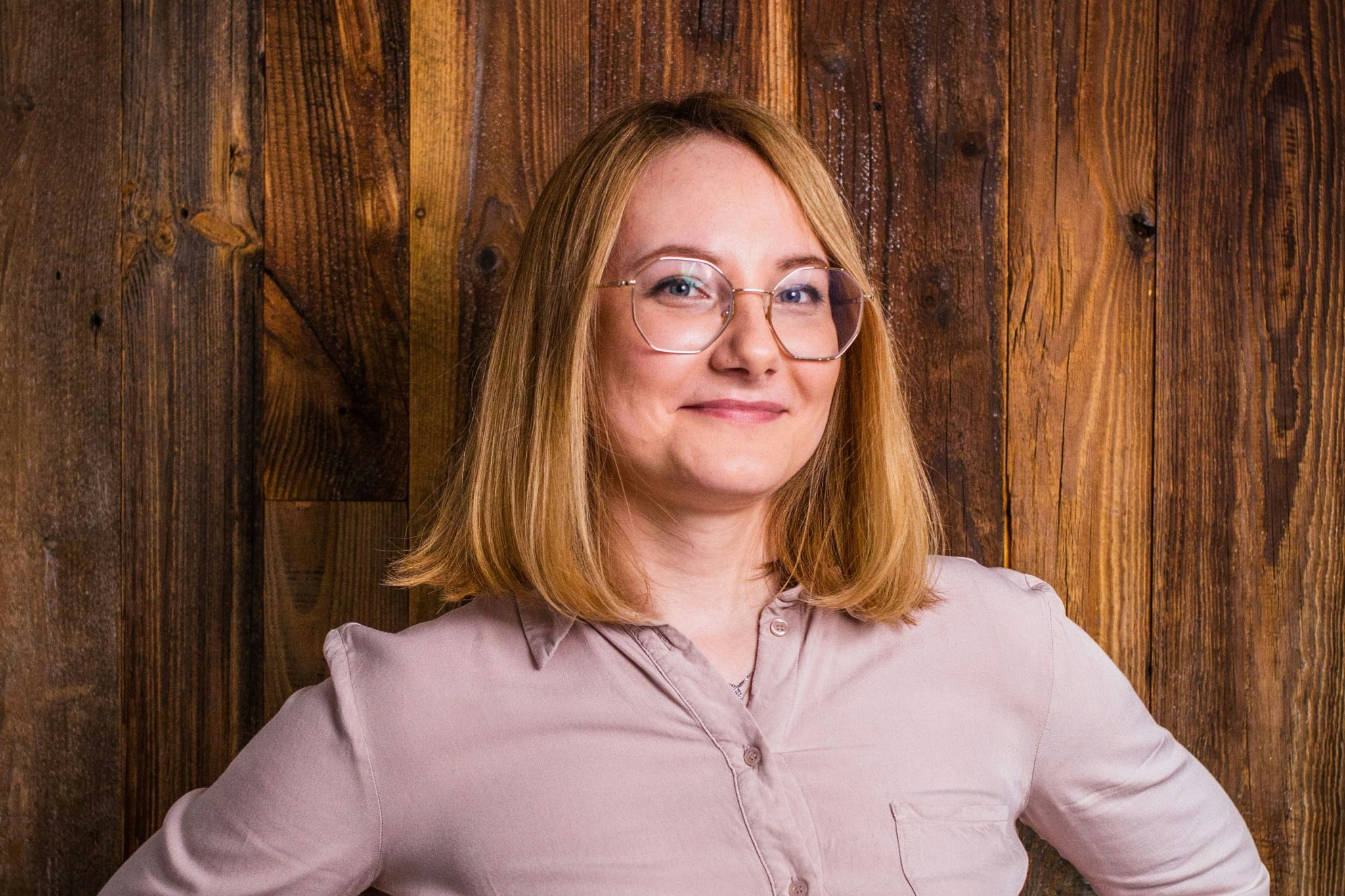 Cost and operational efficiency
Onah says that while a hybrid approach blending the physical and digital is the way forward for all kinds of retail stores, the time and cost-efficiency of going digital are the icing on the cake for her.
"I think just the money and time saving, it was just a no brainer for me — and to be able to send a visual over to the customer that's not even in the same country as you in 3D, and say, this is what it's going to look like, it builds so much comfort and trust," says Onah.
Jakubowska says that Virbe's virtual assistants are "super easy to train and don't take breaks, so you never have to worry about downtime. Plus, they can help streamline things by automating tasks and gathering customer data".
She adds that it can also be a game changer for sales by making "personalised product recommendations, and making the checkout process a breeze, even when there's no human staff around".
Żabka Nano, the chain's 50 autonomous or self-checkout convenience stores across Europe — the largest of its kind in the continent — is currently testing Virbe's technology in a pilot programme, as the AI startup was selected to take part in the first edition of Żabka Future Lab acceleration programme.
"As a technology-driven company, we're able to quickly test and validate new ideas — and with our large-scale operations, we're able to do it in a real environment, always listening to customer feedback. That's how we've introduced new payment methods, q-commerce services and made investments in AI," Gajewicz says.
A gamechanger 
A 2022 survey in the consumer and retail industries found that digital leaders generated 3.3x the total shareholder return of digital laggards between 2016-20. It also shows that to fully exploit technology, retailers must undertake a radical and holistic transformation of their IT function to include various operations and tech architecture.
Gajewicz adds that technology is a game changer "for brands and retailers alike. It ups the engagement factor with immersive and interactive experiences, boosts brand loyalty, and even provides valuable customer data. All in all, it gives you a real competitive edge."
With more people working from home, it has also become harder and more expensive to find and train new employees, says Jakubowska — which makes the role of AI-powered virtual assistants all the more important. 
"The pandemic has also accelerated the development of AI-powered solutions like ChatGPT. They can help businesses increase sales, upsell and encourage repeat purchases, making them more competitive in the global market. It might be tough to justify the initial cost right now, but in the long run, it may actually be less expensive than not adopting AI technology," Jakubowska says.
The customer data you gather helps you make smart business decisions and it sets you apart from the competition and gives you an advantage in the

market
Gajewicz and Onah agree, adding that using technology in stores leads to better customer engagement and loyalty, which in turn drives sales. "The customer data you gather helps you make smart business decisions and it sets you apart from the competition and gives you an advantage in the market," he adds. 
Given the downturn and inflation-driven reduction in consumer spending — 47% of UK consumers have made or are expecting to make cutbacks in expenses due to inflation — Gajewicz emphasises that it is key to invest in tech as personalised promotions and deals can help boost customer loyalty and automating and streamlining store processes can boost efficiency. 
"AR enhances the in-store experience and can even boost average purchase value. And offering online ordering and deliveries opens your customer base. All these factors help retailers stay ahead in today's market," he says.
Żabka Future Lab has now launched the second edition of its acceleration programme, looking for startups from all around Europe and the Middle East.