European venture capital firm Atomico has cemented its place in the ranks of venture capital royalty: it's just raised a new mega fund of $820m. 
That's far bigger than the funds announced by other Europe-focused venture capital firms Balderton, Northzone and Accel last year — and it brings Atomico's total assets under management to $2.7bn. It raised its previous fund of $765m in 2017.
The team is on the hunt for "mission-driven" founders at Series A and beyond. "We're guided by a simple belief: profit and purpose are mutually reinforcing, not mutually exclusive," said Atomico (and Skype) founder Niklas Zennström. 
Good examples of this ethos from the current portfolio are Healx, a drug-discovery company on the lookout for treatments for rare diseases, Infarm, an urban farming startup, and Koru Kids, a childcare network. 
But, as many a venture capital firm likes to say these days, a fund is much more than the money: it's all about the people. Atomico is an operational fund, meaning it has a huge team of people who aren't scouting out the next big thing; instead, they're helping the startups already in the portfolio become the next big thing. Partners like Caroline Chayot and Dan Hynes, who help portfolio companies hire and keep great talent, and Bryce Keane, who advises on communications strategy.
If you're after money from Atomico, however, the operational partners aren't who you need to get to know (yet); it's the investing team you need to track down.
Atomico's investment partners — Hiro Tamura, Sophia Bendz, Niall Wass, Irina Haivas, Siraj Khaliq and Carter Adamson — are on the lookout for founders in a broad range of sectors, from deeptech to consumer tech — but they aren't all as well known as Zennström. 
We meet them to get to know what they're interested in, what they're definitely not interested in and how to catch their attention. 
Sifted Newsletters
Up Round
Every Friday
Dive into VC and meet the people holding the purse strings.
Hiro Tamura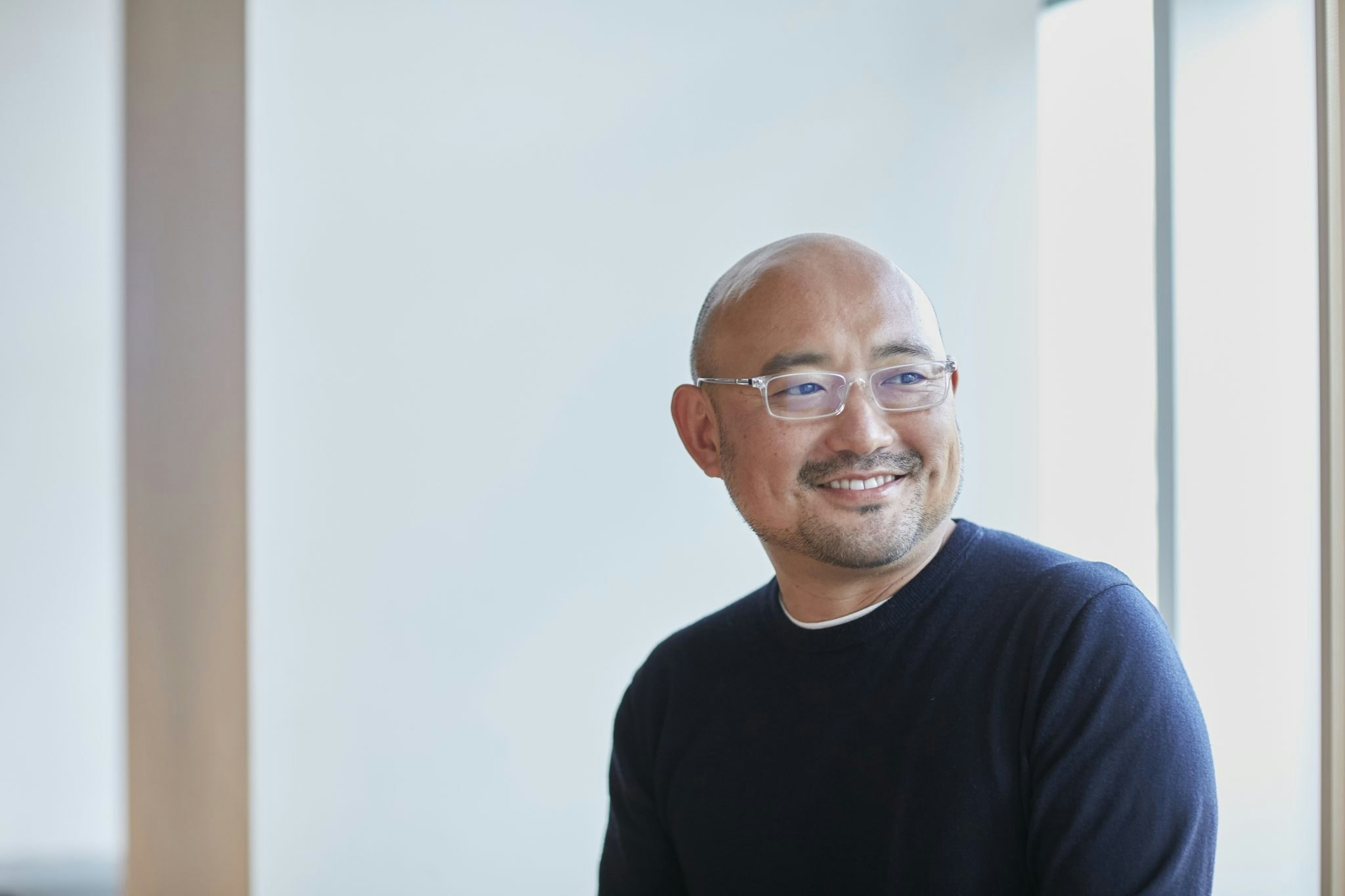 Location: London (at least some of the time) 
Focus: Early-stage consumer, fintech and software; late-stage venture. 
Board member: Infarm, Scoutbee, Clutter, MessageBird, Gympass, SmartNews, OneTwoTrip, Framer 
Past life: Board advisor at Skype; cofounder of a Japanese investment firm.
Hiro Tamura has been around since before Atomico was Atomico; he was an advisor to Niklas Zennström while he was running Skype and Tamura brought much of what he learned investing in tech internationally to the firm when it launched in 2007. 
He's based in London, but spends a lot of time travelling around Europe and over in the US, helping companies with international expansion.
You're on a lot of boards. How much time do you spend with these companies? 
We're always on. I have a lot of entrepreneurs in the portfolio who are constantly pinging me. I thoroughly enjoy the pleasure of spending time with them — on the phone, or with them, trying to solve some of the things they're trying to solve. I like what I do, I'm interested in what they're doing. My job is to support their business-building exercise.
The age of having a board meeting and then not talking to them [until the next one] is on the whole over. 
What things have you helped founders with over the last two weeks?
Thought processes around hiring, adjusting how people are spending their time, financing, introductions. Anything on their minds. 
Some of the guys and girls who are really good, it's about counsel — they want to talk to someone who's aligned, who they trust, with the ability to traverse all topics.
Have you noticed founders are increasingly coming to investors for more personal advice?
Each person has a style but on the whole, over the last 10 years, there's been a massive increase, yes. Founders have to wear a number of hats and to make sure they're getting the most out of you, you have to address those matters from different perspectives — as a trusted mentor, as an experienced person or as a board member.
What's your superpower when it comes to helping founders?
My superpower is to understand their superpower. I have to make sure we're playing to that in the most effective way; these are really talented people, and you have to be very conscious as to how you are interacting with them to bring out the best personal and commercial results. 
What's a pain point common to all founders you work with? And how does Atomico help with that?
Ability to access talent. No matter what stage you're at, it's always an issue. 
In the broader team, Caro [Chayot] and Dan [Hynes] come with word-class talent/people/HR experience. They're pivotal, but not just for acquisition of talent. Any best of class company needs a recruiting strategy that works consistently, and organisational design that can scale for the future.
This is similar to a tricky question I get asked but… how can founders pitching by email stand out?
I try to read all emails that come through. 
There's an abundance of really good seed investors on planet Europe. Build a relationship with

them.
But there's an abundance of really good seed investors on planet Europe. Build a relationship with them. Some of these folks are focused on specific topics or geographies; we really value relationships with these funds.
Where have you been spending a lot of time recently?
Wherever there's a sign of interesting activity, I try to show up. 
I'm spending a lot of time in different places in Germany, talking a lot with Scandinavian founders and I've also made some trips to eastern European cities. 
My style is… if we feel like it's an interesting thing on paper or an interesting founder, I like to go and meet them. At least at the early stage, it's less about the market opportunity and more about the quality and character of the entrepreneur themselves. We use video a lot, to make sure we're environmentally conscious and not just going from place to place for the hell of it. But the reality is, it's about interaction. 
How early on in a company's journey do you like to meet founders? 
If there's a recommendation that we should meet them at the seed level, I'm very keen to do that; even in the US we do that a lot. You're investing in the relationship and then you can [also] benchmark them, pick up the phone to speak to them for 45 minutes every quarter or so.
What are those sourcing trips like? Who are you meeting with?
70% companies we've identified as interesting, 30% investors. 
Did you first meet any of your board seat companies in a slightly quirky way?
Some I've had to stalk — trust me, there's a few I've had to chase. 
What's won them over? 
We're pretty normal folks, we're super passionate about being investors and supporting entrepreneurs. That either comes through or it doesn't; if it doesn't we need to do a better job and share our views very, very clearly. 
What kind of companies would you like to see more of? 
Consumer. We see a lot of enterprise software plays but I'd love to see more big disruptive plays that touch the consumer directly.
What's one sector plenty of people think is dull or dead that you think is actually super interesting?
Boring can be very, very good. There's a few. 
Sophia Bendz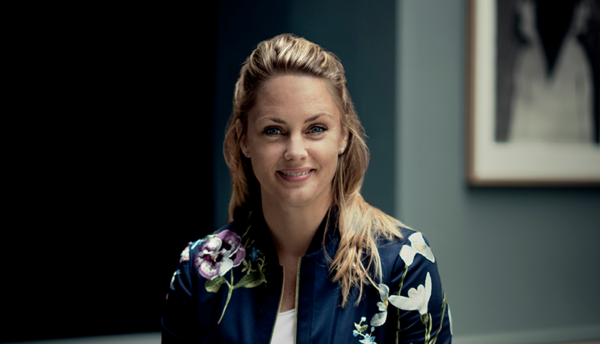 Location: Stockholm 
Focus: Femtech, Nordics.
Angel investor (independent): Tictail, Manual, Simple Feast, Sana Labs, Clue, Daye, Boost Thyroid. 
Past life: Global marketing director at Spotify; prominent (ongoing) angel investor. 
Sophia Bendz is well-known in female founder circles and in the angel investing community; she's a familiar face on panels at startup and diversity in tech events.
Bendz has also developed Atomico's angel programme, an initiative to get a more diverse mix of people into angel investing — and to help Atomico source interesting companies early on in their development.
What kind of an investor are you?
I'm a former operator — I spent eight years at Spotify heading up marketing — so I'd like to think I am someone who can relate to and understands the ups and downs of the startup journey.
I am available when the proverbial 'sh*t hits the

fan'.
I am available when the proverbial "sh*t hits the fan" and I'm always on WhatsApp if the team needs me. The relationship with the founder is one of the things I enjoy and value the most about being an investor. It's an honour to be there for someone who's on a mission to change the world. It gives me a sense of meaning.  
What relationship do you have with founders? How often do you chat?
I invest in founders whom I share a mission with. Therefore we're both invested and passionate about making their dream come true. Being on that mission together you get to know each other pretty well, and it's one of the things I like the most with being an investor. 
This is similar to a tricky question I get asked but… how can founders pitching by email stand out? What makes a good cold pitch? 
I like when the founders have done their research, understand what I'm passionate about, and reach out to me with things that are relevant. A good example of this: I posted a few things on parenting and values on Twitter, and it led to me investing in a founder who reached out via direct message on Twitter. The founder is building a really interesting platform for parents.  
What's guaranteed to catch your eye when meeting a founder for the first time or hearing them pitch?
I am always keen to get an understanding of what drives them. What's their 'why'? 
What kind of companies would you like to see more of?
Female-founded companies, products and services catering to women and parents, and climate tech. 
What can you help portfolio companies with above and beyond other investors? 
My experience from having seen Spotify grow from zero to initial public offering gave me a lot of experience, especially in brand positioning, marketing and communications, strategy and international expansion. I spent my five last years with Spotify overseeing the launch in the US which was a great learning experience. 
Tell me about what's interesting in femtech. Which are some companies we should look out for? What are some macro trends to be aware of?
I find areas that have been historically underserved interesting and femtech is one of them. There's a big gap in how much information we have about the female body compared to the male body and I believe technology can play a big role here.
One interesting data point is that in our menstrual blood we have over 400 biomarkers since it contains body tissue. Historically researchers have avoided studying menstrual blood because it's been considered "unclean" but it's actually a phenomenal source of intelligence. There's a great business in understanding our bodies, our hormonal cycles, mental health and overall well being that I look forward to following from both a consumer and investor perspective. 
Here are a few examples of some amazing femtech companies being built from Europe (disclaimer: the one's with a * I have angel invested in) 
Juno Bio: Uses machine learning and bioinformatics to analyse and predict vaginal microbiomes impact on female fertility. 
Daye*: First product is a cramp-fighting tampon.
Ferly*: Digital sexual wellness studio helping women take ownership of their sexual wellness.
Spit Lab: Helps couples become parents. 10% of women have difficulty becoming pregnant due to polycystic ovary syndrome.
Syrona Women: Diagnostic menstrual pad. 
What's one sector plenty of people think is dull or dead that you think is actually super interesting?
I like areas that are still taboo and stigmatised, such as mental health, femtech and sexual wellness. When it's stigmatised it means that we have work to do. 
Niall Wass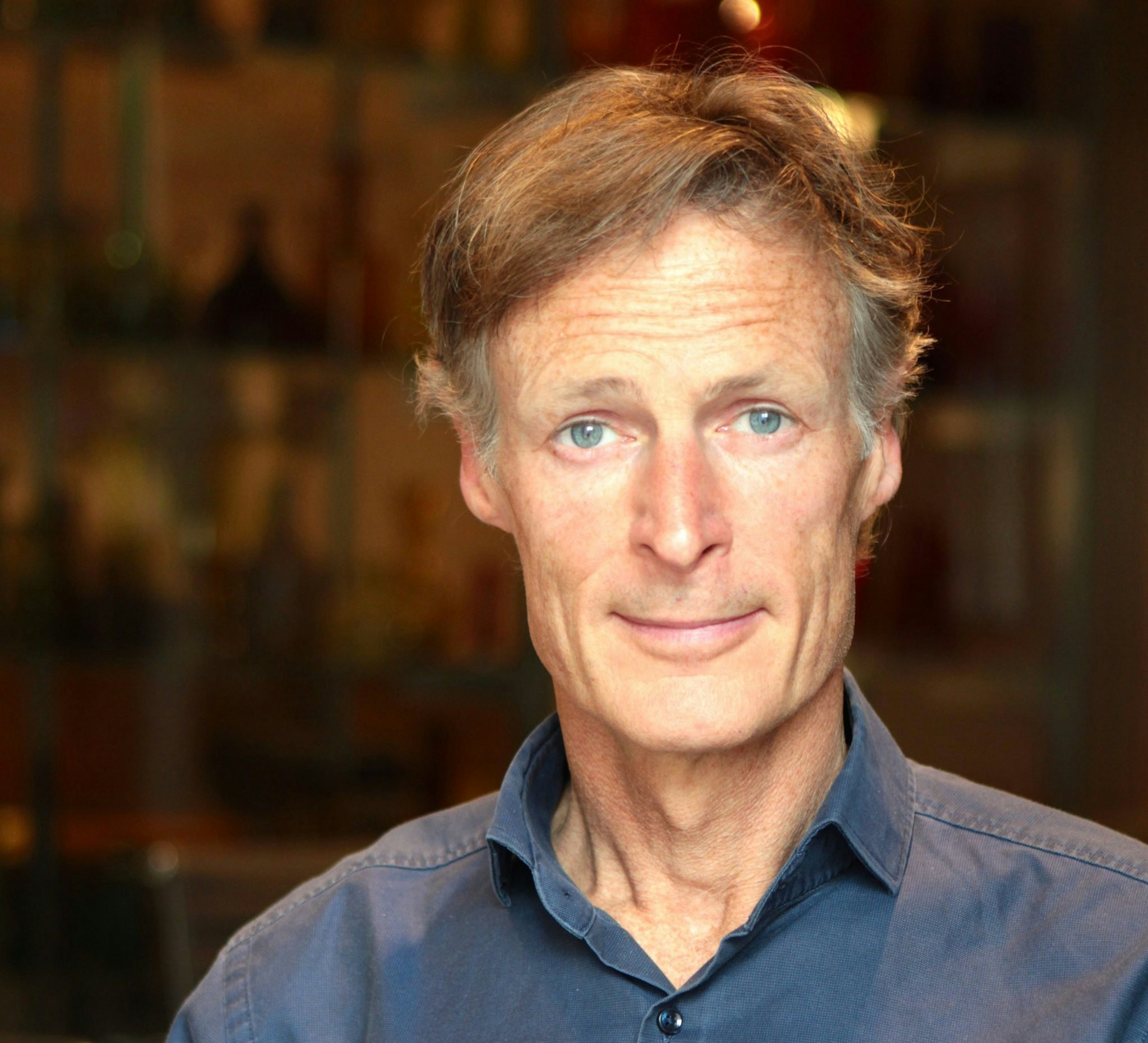 Location: Geneva
Focus: Consumer and marketplaces.
Board member: Koru Kids, Habito, OnTruck, Jobandtalent.
Chairman (independet): Glovo and Trouva.
Past life: International expansion at Uber; chief operating officer and chief executive at Wonga; chief commercial officer at Betfair; Insead and Oxford.
Niall Wass is the man you want on your board if you've got hefty international expansion in your sights. 
Wass previously led international expansion at Uber, before joining Atomico as a partner in 2016, and also is an independent chairman of two fast-scaling businesses: on-demand delivery company Glovo and retail marketplace Trouva. 
You're on a lot of boards. How much time do you spend with these companies?
I love spending time with the companies — I wish I could do more! This is one of the reasons I wanted to work with Atomico — with 70% of our team having had operating experience in tech companies, we bring money and know-how to the companies we invest in. As an ex-operator helping each founder and management team think through everything from high-level strategy down to detailed tactical marketing or product ideas is a real pleasure and a privilege.
What kind of a board member are you? 
You would have to ask them! I just ran a survey with each of the founders I work with and, given I am pretty honest and direct with them, I was pleasantly surprised to read they valued me as the guy who helps to keep them focused on the core things that move the dial the most. There's so much for young companies to do it's often easy to get a little lost. 
What can you help portfolio companies with in particular?
In consumer-facing companies or marketplaces, I can bring all the mistakes to avoid and successes to repeat from many years on their side of the table. I have been fortunate to have been in the C-suite of several companies that scaled into unicorn-plus status and I really enjoy helping companies repeat some of that.
What are three top pieces of international expansion advice can you share with founders?
That's a long topic but if only three… First, get your model right, or at least 80% plus, before expanding. Second, get your expansion 'playbook' documented and understood by your team. Third, build a specialist team to launch new territories and iterate before handing over to the eventual general manager running it.
This is similar to a tricky question I get asked but… how can founders pitching by email stand out?
I think the first test for any founder is to do their homework, figure out why their company is relevant to me specifically (versus Atomico more broadly) and then ideally engineer an intro via someone I know or respect who is willing to vouch for you or your business.
I think the first test for any founder is to do their homework [and] figure out why their company is relevant to me

specifically.
You then need to be able to explain (ideally in no more than three slides) why this is a sustainably differentiated proposition, show significant traction and a killer team of operators who have done some hard things before.
Did you first meet any of your board seat companies in a slightly quirky way?
Yes. Glovo's cofounder, who I knew from a previous business, called me up when I was still at Uber to explain his idea and ask what I thought. I said I have two answers for you: with my Uber hat on, "Don't bother we'll crush you" — but with my friend hat on, "Go for it, there's definitely space in the market for this kind of multi-category delivery service". They are now a unicorn five years later. Well done to them.
What kind of companies would you like to see more of?
Any managed marketplace tackling hard problems or anything that really transforms the consumer experience.
What kind of company do you never want to see a pitch from ever again?
Me-too copycat companies when there are 20 of the same thing already out there!
What's one sector plenty of people think is dull or dead that you think is actually super interesting?
There are so many. Only 6% of EU consumer spend of €8tn is transacted online. 
Irina Haivas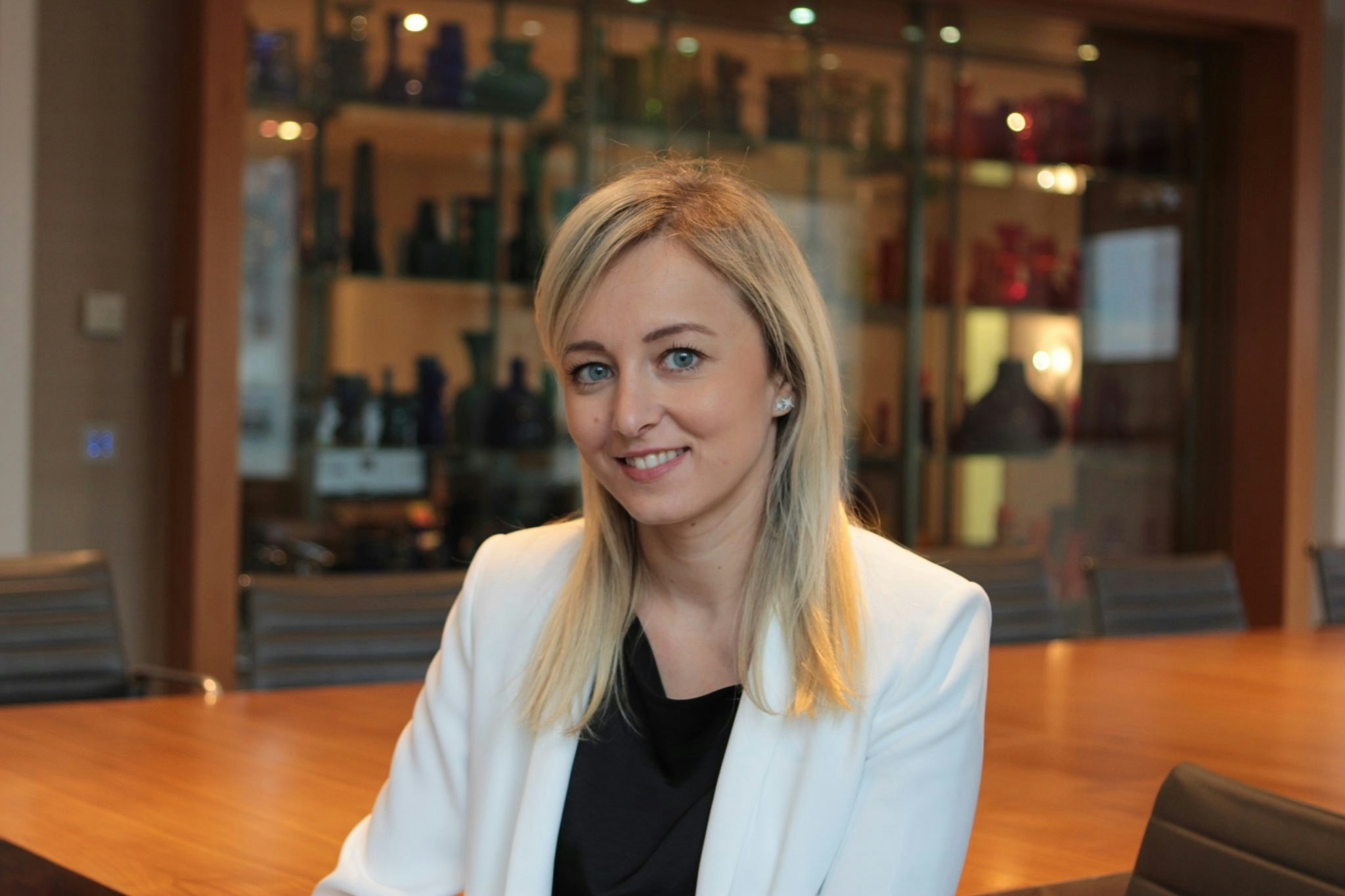 Location: London
Focus: Deeptech, healthcare, biotech and enterprise tech
Board member: Healx, accuRx, Kheiron Medical
Past life: Growth investor at GHO Capital Partners; Bain & Co; Harvard Medical School. 
If you're doing smart things with data or tech that it's hard for the average person to get their head around, Irina Haivas is your woman. 
She's the newest member of Atomico's partnership: her promotion was announced in January. Haivas focuses on deeptech, healthcare and biotech — but not the kind of biotech that takes decades to show any results. She's interested in biotech 2.0: the kind that can read and write biological code as easily as computer code, discover new drugs digitally and diagnose diseases more accurately than humans.
Which countries are you particularly interested in, for healthcare and biotech?
We do believe great companies can come from everywhere, but the deeptech centres — the UK, France, Germany, some of the Nordics, a little bit of Switzerland — seem to be more active. 
How much do you work with universities spinning out intellectual property?
It's a challenge. 
You can't let the university take 70% of the company before you've raised seed. We see cap tables that are not attractive; we need founders to still own the majority of the business. If you look at a company at Series A stage and the founder owns 10%... We believe building long-term breakthrough companies does take a certain alignment of incentives and also governance — who has the power around the board table to make decisions? Founders are getting more educated when they spin out companies, but it's still less mature in Europe than the US. 
How do you source deeply technical businesses?
Because we invest at Series A, some of the businesses we look at have already been invested in by our seed fund friends. 
We also try to cover university groups, initiatives and accelerators — and we try to have a conversation about these topics, like cap tables, with them; it's important for building the ecosystem.
Finally, founders also come to us… there aren't that many investors focusing on this sector. 
One of the first questions I ask is: Does it work? Is it de-risked? Or am I funding a research

project?
How much technical due diligence do you do on investments? 
One of the first questions I ask is: Does it work? Is it de-risked? Or am I funding a research project? The product itself may not be there in the market, but is the underlying principle proven to some point? 
We often need to see some early proof of concept, customer traction. I don't mean a huge amount of revenue, but whatever the business is, a sign that there is interest and a need for this product from the customers. That could be early co-development, a pilot, a pipeline with strong customers.  
We also look at the team. These businesses take an interdisciplinary skill set to build. They can have a brilliant founder, but we need to see some commercial acumen in the team, a vision to build an actual business not just a piece of IP (intellectual property). 
We're also looking for industry expertise. Or people that have scaled and done businesses before, who have done startups or were executives in startups and scaleups. 
It's not that different from what we look for in other companies. We always ask: Why are you the best team to tackle this? 
What do you want to see that founders have thought about in terms of go-to-market strategy in healthcare and biotech?
Biology 2.0 companies tend to be quite global from day one. They need to understand the end industry and how that will impact their go-to-market strategy and sales cycles. How does pharma buy this sort of product? For instance, people think that software is the way to go, but the reality is that pharma doesn't pay that much for software, they pay for assets. Or they pay for software plus data or software plus analytics... You have to understand the decision-making processes, budget allocation. When you talk about something that sells into older industries, the question of sales cycles is always one we ask. 
When it comes to healthtech companies, the differences between countries in Europe are very real. I'm not sure you can or you should build a pan-European platform. Build it fit for one market, and then expand; that's ok. 
That's a learning that has happened over the past five years, around going broad versus going deep; in healthcare, it's sometimes better to go deep first.
If I was a founder meeting you tomorrow, what would be some tough questions to prepare for? 
I've listed some of them already, but also: 
Is the market opportunity big and transformative enough?
Do you have early traction?
What's the cost of scaling; can you hit unit economics that will enable you to scale rapidly?
What's your defensibility in the long term?
What's one sector plenty of people think is boring that you think is actually super interesting?
The whole of biology 2.0 to some extent. In general, deeptech in Europe is an underexplored space. 
And then there are other areas that have always been underexplored — diverse founders, female founders, women's health businesses. 
As investors we have to keep an open and curious mind, have to believe that the opportunity we'll be most excited about we haven't even met yet. It's good to be thesis-driven because you understand the space — but wouldn't want to be too prescriptive. 
Siraj Khaliq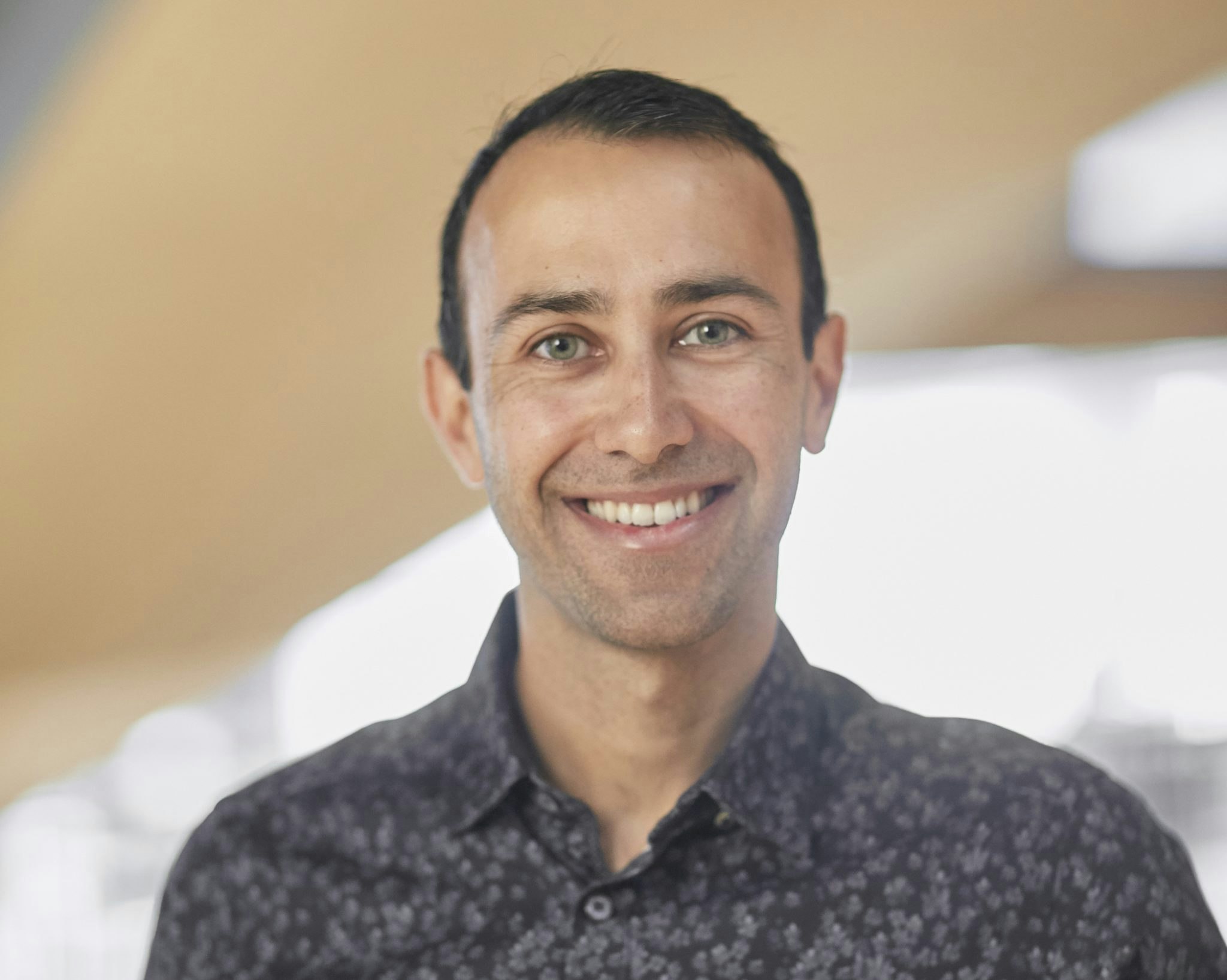 Location: Zurich
Focus: Artificial intelligence/machine learning, frontier technologies, agtech and enterprise tech.
Board member: CloudNC, Graphcore, Scandit.
Past life: Founder of The Climate Corporation; engineer at Google; Stanford and Cambridge. 
Siraj Khalif is a fan of floral shirts and machine learning. His entry into the entrepreneurial world was on the startup — not the investing — side of the table, when he joined a "little search-only company called Google back in 2001". He then went on to start his own company, The Climate Corporate, which helped farmers optimise crop yield using machine learning.
What kind of a board member are you? 
When you've been through the grinder and had some success there are a lot of lessons you gain the hard way, and I try to draw on this to help founders. Though one size doesn't fit all, there are patterns and behaviours one sees carry across in the building of successful companies. 
As board members we must remind ourselves how one's "insights" may not be all that insightful to those on the front

lines.
I'm pretty direct with my views and don't beat around the bush, but at the same time my own experience as a founder has given me a sense of respect and, I hope, humility towards other founders. As board members we must remind ourselves how hard people are trying, and how one's "insights" may not be all that insightful to those on the front lines. 
What can you personally really help portfolio companies with?
Where I probably perform best is with technically innovative ("deeptech") products with technical founding teams that are figuring out how best to go to market with an alpha or beta stage product, either pre-launch or with an early set of customers. At Climate, we attempted various business models and target verticals before we landed on the right formula (channel-driven sales model into the US agriculture industry), and we would have certainly failed had we not figured out how to build a culture of experimentation whilst maintaining focus selling the product at hand. This is a difficult balance to pull off, and I work with my partnership companies to try to get this right.
This is similar to a tricky question I get asked but… what makes a good cold pitch?
Cold pitches are tough — even great messages get lost in the noise of everything else. 
If there's a way to stand out in a cold pitch it's to do your homework and connect with the partner by hitting the notes she or he cares about. Most of us at Atomico are exclusively European Series A and B focused, so if the stage/region doesn't fit then save your time and electrons.
What's a common mistake founders make when pitching to you?
One big one is failing to be articulate about their product, its capabilities today and roadmap, and why it has a deep enough "moat" (defensibility), technically or otherwise. 
If you're not reflective and humble enough to know your weaknesses and how to win despite these then it's a risk we won't want to be taking alongside

you.
Another is to come across as too self-assured, to the point of being blind to the difficulties that lie ahead. There's this cultural myth that good founders need to come across like Steve Jobs... He likely succeeded despite that, not because of it, and if you're not reflective and humble enough to know your weaknesses and how to win despite these then it's a risk we won't want to be taking alongside you.
How much technical due diligence do you do on investments? Which members of the team do you like to meet?
As the companies I tend to invest in tend to be based on engineering or scientific innovation, we like to go deep into this and understand just how unique and sustainable an advantage is. We do this prior to term sheet, as part of deciding whether or not to invest, not in the traditional "tech DD" done beyond that. We'll need to not just meet, but spend quality time with, the technical execs understanding the tech, the vision and the roadmap. This is similar to deep dives with commercial execs. 
We try not to be "spreadsheet" investors, driven by unreasonably detailed analysis of early plans. We understand that plans need to evolve and that error bars are wide on projections at Series A. What we're looking for is the thought that goes behind your expectations of the future.
Which markets do you spend a lot of time in at the moment?
My team tries to go deep into three to four theses a year, which sometimes result in investments, but not always. We've recently done this in industry 4.0 / the future of manufacturing, new space, synthetic biology and in the nascent quantum computing industry. 
Currently, we're starting to look a lot more into energy, sustainability as a broad thesis, and deepen our work in biology 2.0. 
How important is sustainability / positive impact to you? Why?
Very! The role technology has to play in sustainability is not optional, but imperative. While we do need to change the way we live and consume, we will need technology to help life survive. The companies that will help humanity shift to a sustainable mode are starting to emerge, and many will grow to be very large. It'd be not only regrettable morally, but also poor fiduciary judgment were we not to find and fund these companies.
Note though that the dots don't always connect neatly. Digital infrastructure and various other enterprise software companies may not self-identify as "impact companies", but they indeed are if you look a step or two further at how they enable other companies that predominantly have a positive impact. 
Tell me about what's interesting in agtech. Which are some companies we should look out for? What are some macro trends to be aware of?
Digital agriculture is emphatically here, enabled by several key ingredients: novel low power sensor technology, ubiquitous wireless communications, scalable compute and machine learning to turn all this new data into actionable insight. The macro backdrop of the climate crisis and increasing pressures to produce more food is leading to a much greater willingness by farmers to try new technologies, for governments to support these efforts and for entrepreneurs to step up and deliver. 
Some of the high impact early innovation has been in yield optimisation advice to growers, but we're also seeing impressive use of computer vision to identify pests, crop stress and ripeness. This will increasingly combine with IoT (internet of things) products to drive optimal supply chain management decisions in order to boost freshness, decrease spoilage and food waste. 
Berlin-based Infarm has figured out an efficient way to grow and get fresh, healthy produce to consumers. There are a number of firms working on robotic harvesting and packing. The greatest opportunity for increasing global food production is simply bringing modern methods to smallholder farmers in developing nations, but this is harder than it sounds. Startups like Plantix and Wefarm are doing just that.
What's one sector plenty of people think is dull or dead that you think is actually super interesting?
It's ever-evolving. When we invested in Graphcore three years ago mainstream VCs weren't keen on the semiconductor industry — now they're tripping over each other in the artificial intelligence chip frenzy. 
Answering the question right now, I'd have to say synthetic biology, which we decided to get serious about 18 months ago. If there's a single industry that will prove transformational over the next two decades it is the precision engineering of biology, something which has only very recently started to become possible. Biological systems have myriad advantages over digital or mechanical systems, but until now we've barely understood them, let alone been able to control or build them. This is changing incredibly fast, and we're just at the beginning.
Carter Adamson
Location: New York
Focus: Late venture, US.
Past life: Cofounder of Rdio and Sum; head of product at Skype. 
Atomico is almost entirely focused on European startups — but it doesn't ignore the fact that many of them may eventually expand to (or even more to) the US. 
Carter Adamson is the partner on hand to help them do so. 
Adamson spent 20 years building and designing global consumer products (as cofounder of both online music service Rdio and wellness wearable startup Sum) and was also head of product at Skype. 
What's your relationship with the Atomico portfolio like? What are your touch points with founders?
I sync regularly with the founders of my partnership companies and with a few others where my product experience is directly relevant (like Framer). Apart from making relevant introductions and brainstorming around specific business issues and challenges at hand, I'm most often helping founders think through product and design issues, and through how they might want to think about building and scaling their product orgs over time.
What cultural differences do you notice between European and US startups?
Well, I guess I get to say this because I'm an American who has lived and worked overseas before: Americans generally come off as super friendly and chatty. Everything that you're doing is "super awesome!" — and then you never hear from them again for some reason. Not always, but there's a level of disingenuousness that rubs many other cultures the wrong way and takes a little getting used to, especially within the realm of sales. 
What innovations have you brought to Atomico?
Well, I don't know about "innovations" per se, but I would say that Atomico's brand is considerably stronger now in the US than it was in 2015 when I started. People definitely know who we are here now, plus the value that we provide companies who are trying to expand into other parts of the world. 
Recently, I've been spending a fair amount of time on a playbook for our European founders heading into the US. At this point, we have a significant bank of learnings and mistakes that we have seen over time. Hopefully, we can help our current and future founders leverage this body of knowledge to help them avoid many of the pitfalls that one faces upon entering a market as vast and complex as the US.
Tell me a non-obvious reason why European startups should consider expanding to the US.
Aside from the fact that the US is one of the largest markets in the world, with some of the greatest engineering and business talent, there's a lot of learning and best practices that European founders absorb when they spend time here. There are many more cohorts of founders and teams here who have been there and done that.
There's a lot of learning and best practices that European founders absorb when they spend time [in the

US.
And it almost goes without saying, but many of our companies also want tier one US investors at the table in later rounds exactly for this same reason. 
What's one sector plenty of people think is dull or dead that you think is actually super interesting?
This may go against the current venture capital sentiment, but I have recently become bullish around the consumer space again. I think that we have been waiting for a fundamental platform shift within the consumer space for quite some time now and we have a few potentially seismic shifts beginning to manifest:   
5G and the proliferation of low-power radio chips everywhere, vis a vis consumers being truly "always-on" anywhere, is a big deal.    
Facebook exhaustion and the proliferation of new micro-communities in gaming, music and shared videos is a big deal.
The transformation of smartphones into mobile servers and subsequent proliferation of key peripheral devices, such as AirPods and iWatches, is a big deal. 
Blockchain is a big deal.
The slow disruption of the banking and healthcare industries, as well as certain monolithic marketplaces, is a big deal.
The recent evolution of AR (augmented reality) as it applies to consumer and supporting hardware and infrastructure in development within most of the FAANGs (Facebook, Apple, Amazon, Netflix and Google) right now, I also think will be a big deal. 
I think that all of these seeds point to a wide array of exciting, new consumer businesses in the near to medium-term future.  
Ben Blume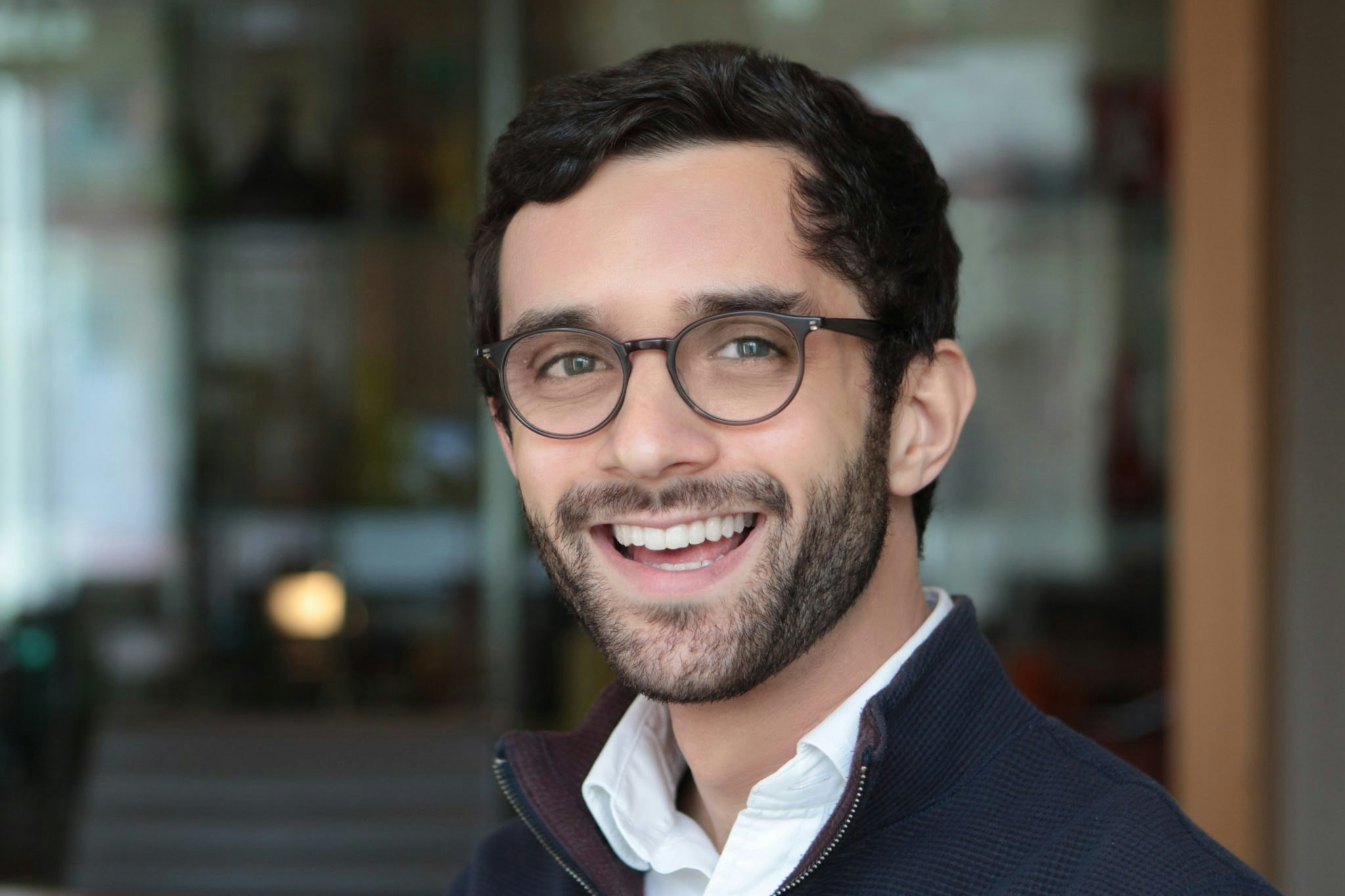 Location: London
Focus: Artificial intelligence/machine learning, enterprise software, software-as-a-service.
Board member: Automation Hero, Spacemaker, Hinge Health, Uniplaces, Bitmovin. 
Past life: Consultant at Bain & Co; software engineer; Cambridge. 
Ben Blume is a principal at Atomico, with a soft spot for artificial intelligence. 
He led Atomico's deals into Spacemaker, a Norwegian construction tech startup, and Automation Hero, an automation platform for businesses.
What kind of a board member are you?
I aim to do a few things: come to board meetings focused and prepared to ask challenging questions from my perspective outside of the day to day; work with founders to get the most out of Atomico's growth acceleration team and wider network; act as a regular and informal sounding board; help think through enterprise scale up topics like financial forecasting, software-as-a-service metric tracking and sales team development; and be a strong representative of the company to the wider ecosystem, telling the story to potential future investors, customers and partners.
This is similar to a tricky question I get asked but… how can founders pitching by email stand out?
Whether you are emailing cold or (better yet) sending something for a warm referrer to forward on, the most effective thing for me is a concise email with a clear description of what you do (three lines max), the two to three progress, growth and software-as-a-service key performance indicators you are most proud of, details of where you are based and how much you are looking to raise, and something more visual that I can click through to learn more; like a website, demo video or short deck.
What kind of company do you never want to see a pitch from ever again?
I'm a very product-focused investor, and so I would be happy never to see a pitch again from a company where at the end of an hour I still can't really understand what they do (or will do once complete).
I would be happy never to see a pitch again from a company where at the end of an hour I still can't really understand what they

do.
Being able to clearly explain what your product does and how it is going to create differentiated value for your customers is key to success in so many other areas of scaling a business.
What theses have you developed recently? What are you on the hunt for?
I have a core thesis that we have just scratched the surface of what is possible with machine learning, advanced analytics, and automation, and that these technologies will have an ever-growing impact on businesses of all sizes across industries and geographies.
I'm currently looking for horizontal data and automation infrastructure that allow these technologies to permeate deeper or into new areas of businesses, software-as-a-service tools that enable better business planning and decision making, and vertical applications using machine learning or other analytical techniques in legacy industries.
Tell me about what's interesting in robotics.
Automation software such as integration platforms and RPA (robotic process automation) have been hugely successful in business process automation. Opportunities for similar automation within the physical domain are significant, but the software needs an interface to the physical world, which robotics provides. With the rapidly falling cost of all of the core components of modern robots, we are seeing more varied and flexible robots and small autonomous vehicles which are affordable for automating ever smaller or more specific tasks, allowing more organisations to access a wider range of automation benefits.
What's one sector plenty of people think is dull or dead that you think is actually super interesting?
'Smart city' technologies generated a lot of hype a few years back but didn't really deliver on their promises and have fallen out of favour since then. In 2050, cities will be home to two-thirds of the world's population, and so the ability to better optimise cities to drive more effective transportation, lower energy usage, faster construction and development, higher-quality housing or more valuable retail opportunities is increasingly crucial. 
I think powerful analytics software combined with 5G connectivity, lower-cost sensors, robots and edge analytics that will rapidly improve through the next decade will drive a resurgence of smart city technology that demonstrates significant value creation.