Angel programmes aren't the rare thing they used to be. Now it seems every VC under the sun — from Blossom Capital and Ada Ventures to Backed VC and Sequoia — are running scout and angel programmes, making it pretty tough to stand out.
Atomico, however, seems unphased. The London-headquartered VC firm is today announcing its fourth angel programme — and this one, it says, is going to be very different from its previous efforts. 
What's new?
Last year, Atomico recruited 18 new angels and gave them $100k each to invest in European startups. It also brought back eight angels from previous cohorts and gave them a fresh $100k to continue investing. 
This time, Atomico has switched things up.
"Last year, the programme lasted for 12 months, so we brought on a cohort at the beginning of the year," explains Terese Hougaard, an investor at Atomico and the leader of the firm's angel programme. 
"But the issue we ran into is if we suddenly found someone incredible who would want to be an angel with us — say, in March or April — we'd have to wait an entire year to actually onboard them. When actually, we want to get started with them as soon as possible."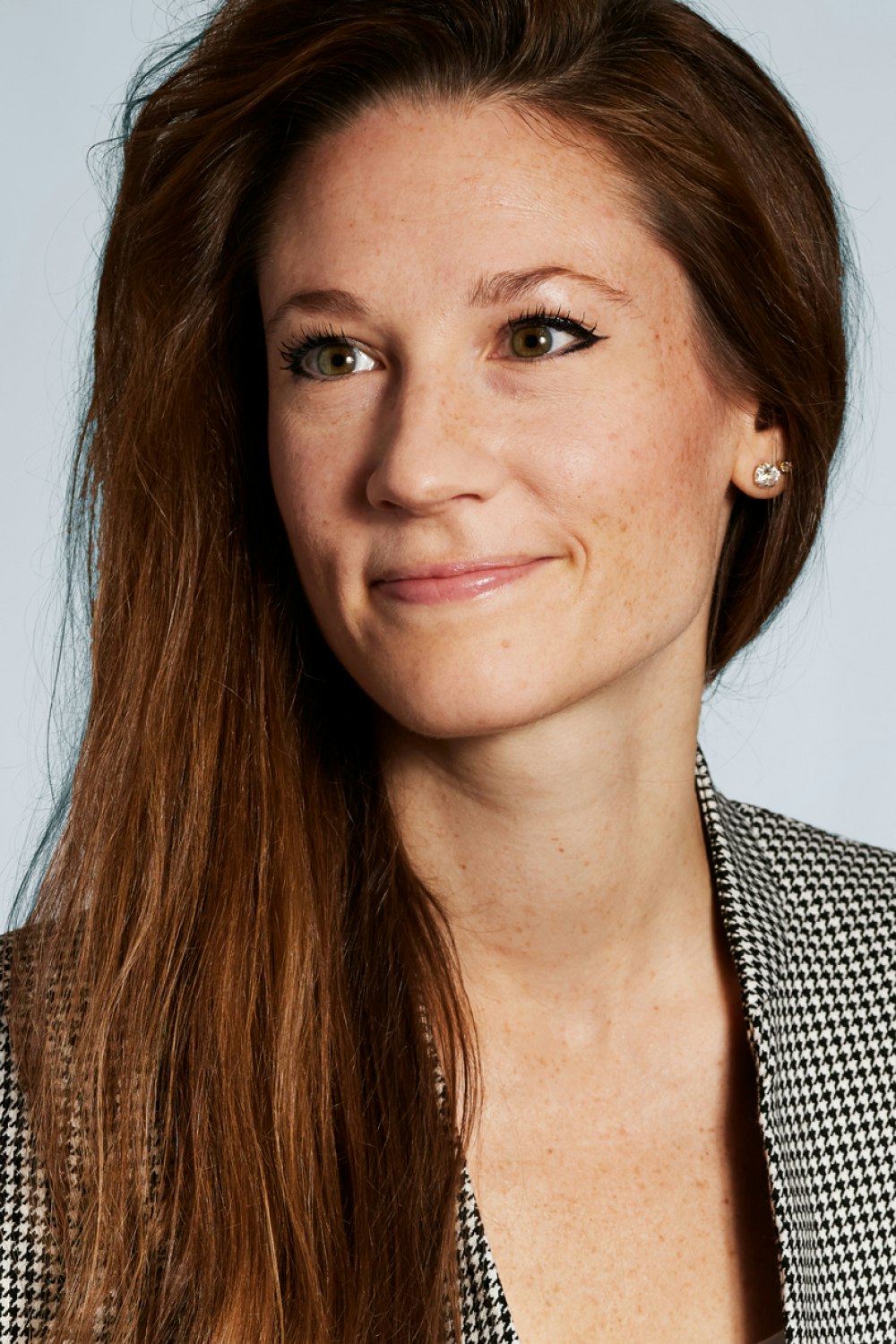 To get around this issue, Atomico has built an initial cohort of eight angels, and it will bring on one or two angels every month in what Hougaard calls "a rolling admission". This means that the team has the "flexibility to bring on amazing people" as they meet them.
As with previous cohorts, each new angel will be allocated $100k to spend on startups of their choice.
Officially, there are no guidelines about what angels can and can't invest in. Hougaard says Atomico tends to veer away from the "route that some funds go down" of having an investment committee that tells angels that "this investment doesn't fit with the way Atomico invests" as that's "not the point of the programme".
They do have a banned list though: no investments in drugs or firearms — the typical things VCs tend not to invest in. 
Building an alumni community
As with last year's programme, Atomico has invited 11 angels from the 2021 cohort to come back for two more years. 
The alumni will be given a "baseline of $200k" to invest, says Hougaard, but their value comes mostly from the advice and expertise they can impart to the new angels. 
"We want to be able to reward the [angels] who are really active — and by that we don't just mean in terms of the number of investments they make but in terms of advocacy for the programme: how much they help other angels, how much they get involved, how active they are," Hougaard says. 
"We want to build long-term relationships with them, so that it isn't a programme where you participate for 12 months and then just say goodbye," she adds.
The angel programme hasn't got a dedicated mentoring scheme to let the mentorship offered by alumni to stay "organic", but the firm is open to the idea of starting one in the next few months.
The new angels
More and more angel programmes are launching in Europe right now, but Atomico isn't sweating the competition. 
"There's obviously a finite number of people in the European VC and tech ecosystem, so the more programmes there are, the more the supply is constrained," says Hougaard. "But we haven't run into a situation where we've been trying to recruit someone as an angel and it didn't work out because of those competitive dynamics."
In fact, Hougaard thinks it's good for the ecosystem that there are more funds doing angel programmes, "as that basically means there are more angels, right?"
For the latest cohort, Hougaard says Atomico is looking for at least 50% women, at least 50% non-white angels, as well as people from a range of industries and geographies. 
We want to build long-term relationships with the angels, so that it isn't a programme where you participate for 12 months and then just say

goodbye
She adds that the initial cohort of eight angels isn't "necessarily reflective of the perfect balance we want to get by the end of the year," as more angels will be onboarded throughout the programme. 
Among the chosen angels are: Maria Raga, CEO at Depop; Steve O'Hear, VP of strategy at Zapp and former TechCrunch journalist; Fredrik Hjelm, cofounder and CEO at Voi; and Michael Tefula, head of finance at Circa5000. 
O'Hear says that the Atomico angel programme feels "far less transactional for the angels" compared with typical scouting programmes.
"That's because Atomico is a Series A fund and beyond, and doesn't typically do seed. In that sense, while there's nothing stopping it from backing an angel programme portfolio company much further along in its journey, this isn't about Atomico teeing up its own immediate deal flow directly, which is definitely different to other programmes."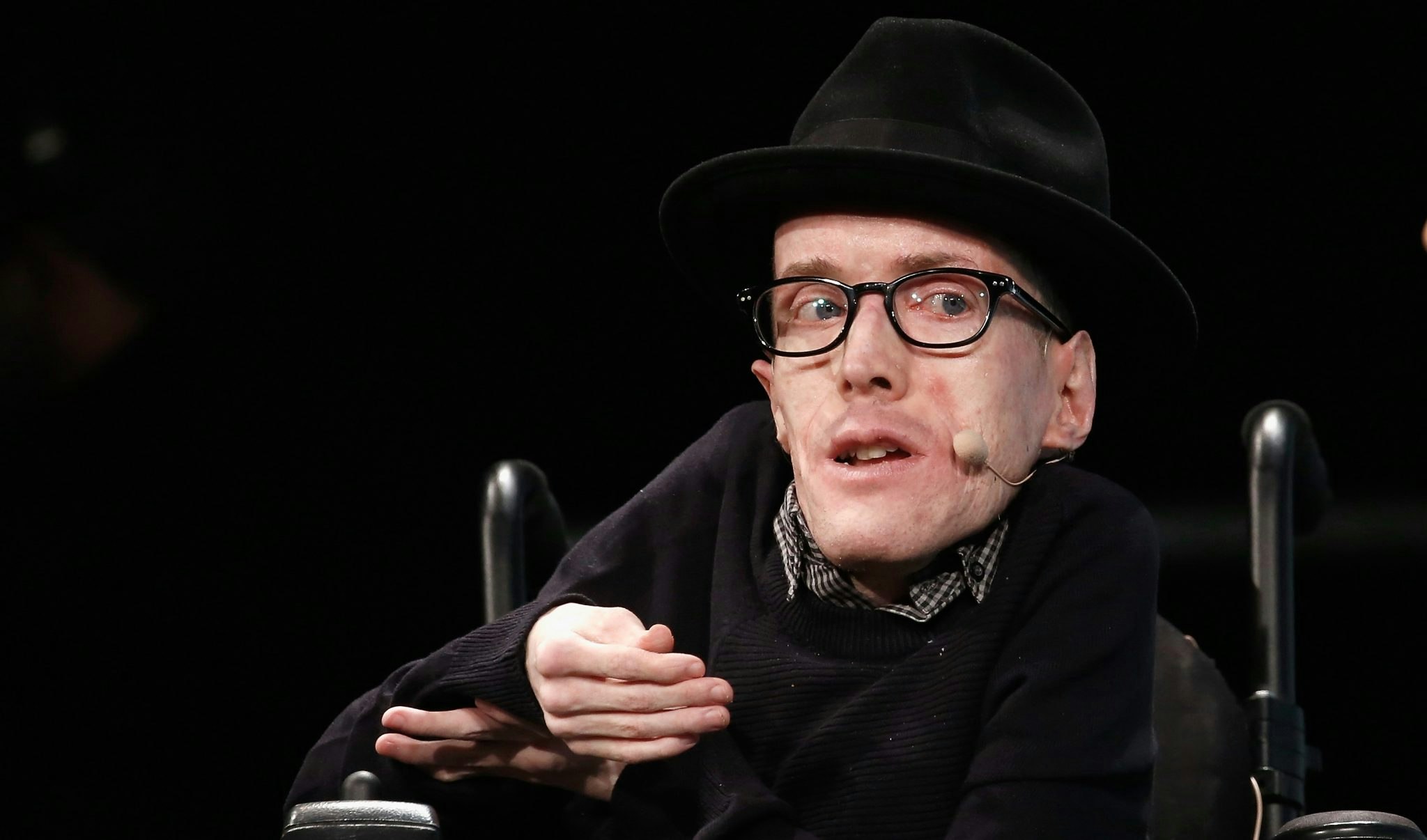 He adds that the Atomico angel programme is more transparent and, therefore, more inclusive: "Historically, every other of the big name VCs ran these things in secret until being outed by the tech press, so from the get-go I think Atomico launched this thing from a very different place." 
Investments made
The "DNA" of Atomico's programme was always to build a more diverse ecosystem. And the data the firm has gleaned from the last few cohorts suggests that it's moving the needle, says Hougaard.
Angels in the 2021 cohort made 81 investments, and there were 46 investments by alumni from the first and second cohorts. That's a total of 127 investments across 14 European countries. 
50% of investments made were in teams with at least one female founder or cofounder; 34% were in teams with at least one person of colour as a founder; and 64% involved teams with at least one founder from an underrepresented background.
The 2021 cohort's favourite areas to invest in were sustainable fashion platforms, future of work, sustainability, femtech and LGBTQ+ health, plant-based alternatives and health. 
Companies include plant delivery startup Patch; LVNDR Health, which focuses on LGBTQ+ health; advice platform Anyone and digital health companion Vine Health. The average cheque size per investment per angel was $20k.
Lessons learnt
One of the biggest lessons learnt by the Atomico team while running its angel programme is not to be rigid, says Bryce Keane, Atomico's communications partner.
"When we started, we thought annual cohorts would be the best way to cover the most ground and keep spreading the opportunity, but actually, if you want to change the European investing landscape over time, doing 12-month cohorts isn't the way to go," says Keane. "You finish the programme and say, 'what now?'"
And the benefits?
"As a fund, we've learned a tonne from the angels," says Hougaard. For example, if she's ever looking at a fintech deal, she can pick up the phone to Joe Cross, Wise's former head of marketing, and ask him for his thoughts. "So actually, the flow of information both ways has been useful."
For Hougaard, it's also been "incredible" to see how much a programme can help people start from scratch as angel investors — who don't fall into the bracket of "Hey, I've been a founder and I've just exited a billion-dollar company."
Some of Atomico's former angels have even moved into VC themselves. Deepali Nangia is now a partner at Austrian early-stage firm Speedinvest and Karina Univer joined Estonian seed fund Specialist VC as an investment manager.
The eight new angels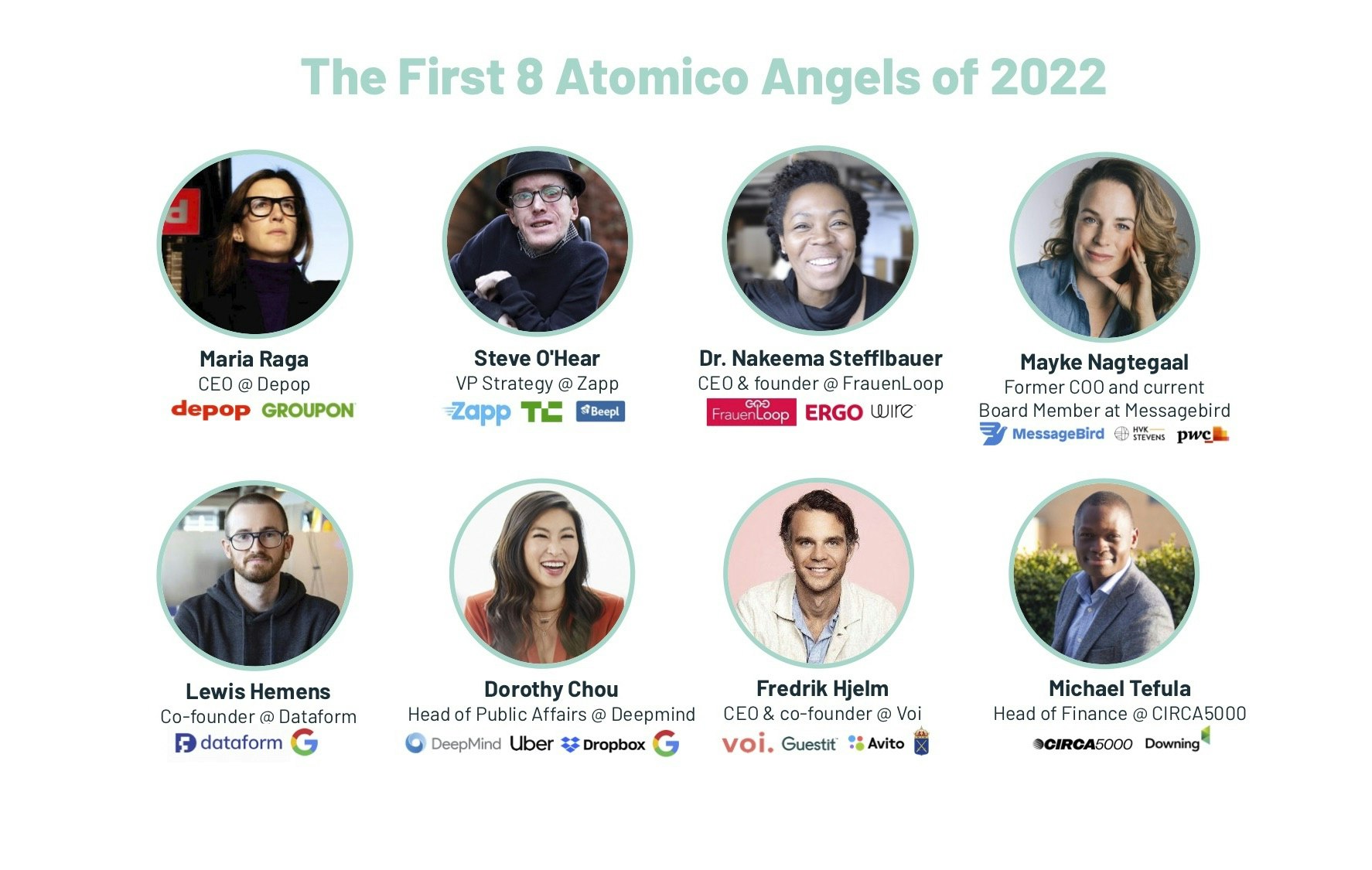 Maria Raga (London) — CEO at Depop
Steve O'Hear (London) — VP of strategy at Zapp
Dr Nakeema Stefflbauer (Berlin) — founder and CEO at Frauenloop
Mayke Nagtegaal (Amsterdam) — former COO and current board member at Messagebird
Lewis Hemens (London) — cofounder at Dataform
Dorothy Chou (London) — head of public affairs at Deepmind
Fredrik Hjelm (Stockholm) — cofounder and CEO at Voi
Michael Tefula (London) — head of finance at Circa5000