When Atomico launched its first angel programme in 2018, few other VC firms in Europe were doing anything similar. 
Now, it's becoming pretty trendy. 
Blossom Capital, Ada Ventures, Backed VC and — the big guns — Sequoia are also running scout and angel programmes in Europe. Plenty of other VC firms have less public or formalised ways of working with angels and scouts to meet early-stage teams.
So, as it launches its third cohort, how does Atomico plan to stand out? 
Motivations
Scout and angel programmes are a popular way for VC firms to discover promising companies earlier — and put themselves in a stronger position to invest further down the line. 
They're also a way for funds to look for companies in places they wouldn't otherwise — in tech communities they're not a part of (because of geography, or ethnicity, or background). 
Strategies vary: some funds work with experienced angels and well-connected founders and operators and give them licence to write big cheques. This is the case with Blossom's angel programme, in which angels invest $250k per deal. 
Other funds, like Backed, Ada Ventures and Atomico, are more focused on sourcing talent — and training up a new generation of angels at the same time. As a result, the average investments made are far smaller. (On average, Atomico angels write cheques of $18k.) 
The goal is to build a more diverse investor set — and founder

set.
For Atomico, the angel programme is primarily focused on boosting the diversity of Europe's startup ecosystem. "The whole point of this programme is to increase diversity and inclusion at the earliest stages," says Terese Hougaard, principal at Atomico, who has taken over managing the programme from its founder, former Atomico partner Sophia Bendz. "The goal is to build a more diverse investor set — and founder set." 
The new angels
There might be more and more angel programmes launching in Europe — but it's not hard to find great candidates, says Hougaard.
"This surprised me, but there are so many incredible potential angels out there," she says. "We whittled it down from more than 500 people, who were recommended to us or who we came up with." 
For the latest cohort, Hougaard says Atomico was looking for "at least 50% women, at least 50% non-white angels, founders, operators, community leaders, a diversity of knowledge [across sectors] and a good spread across geographies".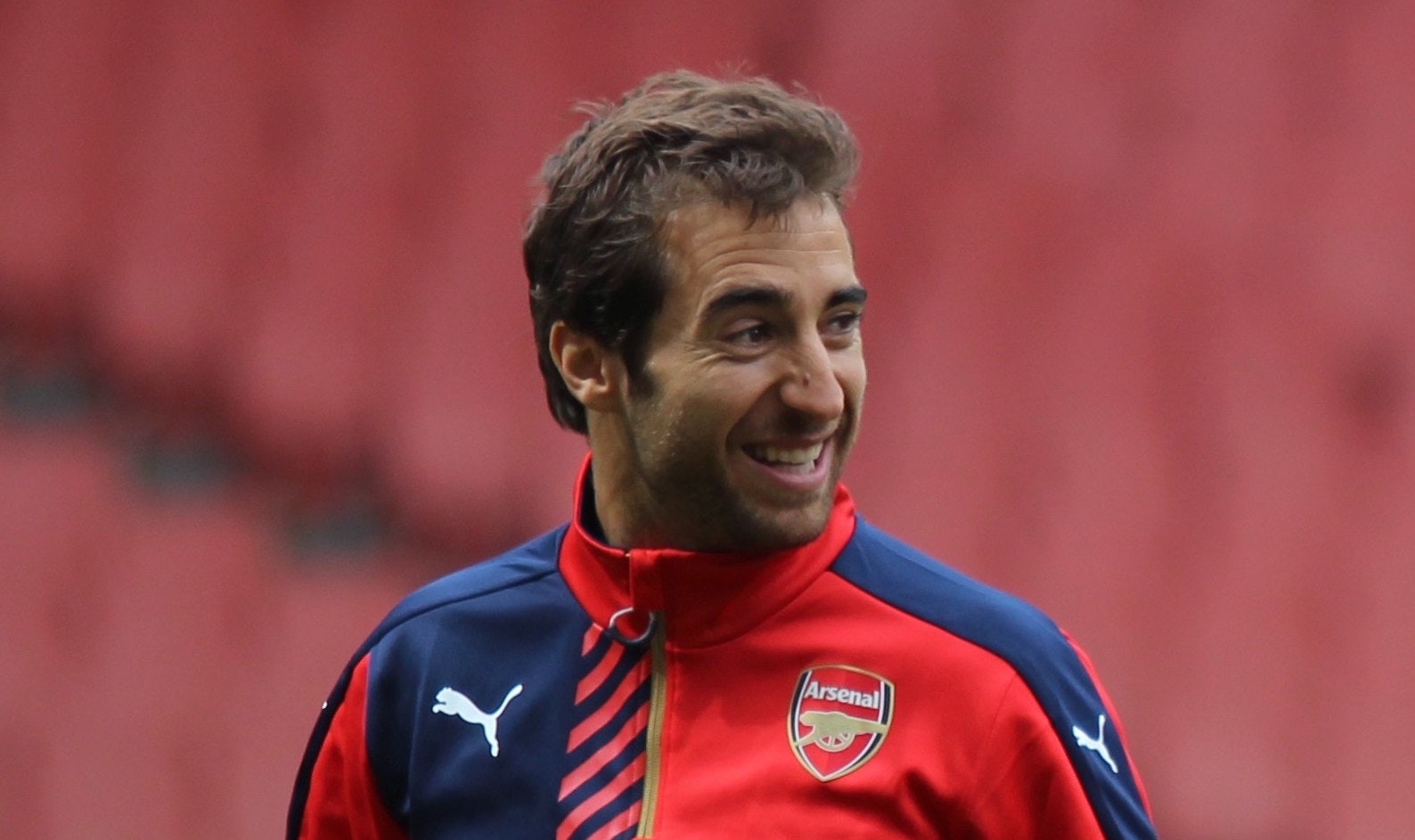 Amongst those chosen are: Mathieu Flamini, former Arsenal footballer; Deborah Okenla, founder of diversity in tech community YSYS; Mehdi Ghissassi, product lead at AI leader DeepMind; and Geraldine MacCarthy, chief revenue officer at HR tech unicorn Personio. (Full list below.)
Some members of the cohort might have overlapping networks, Hougaard admits, "but we didn't see that as a problem — the key thing is to find incredible founders". 
Angel alumni
Atomico's 18 new angels will, as with previous cohorts, each get $100k to invest in European startups. 
What's different, this time round, is that eight angels from the previous cohorts will also continue investing with a fresh $100k.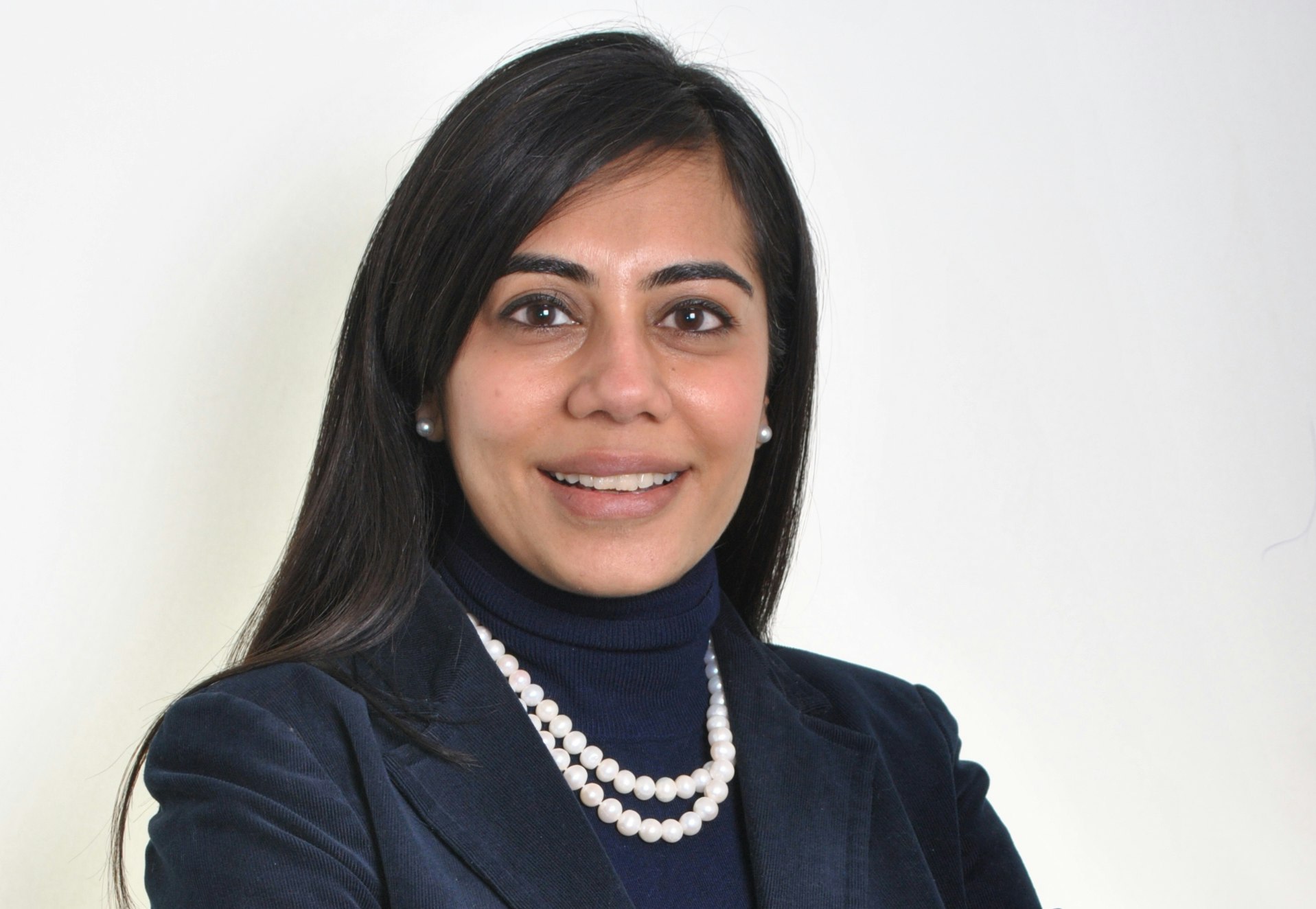 These angels are: Stefano Bernardi, Suvi Haimi, Josefin Landgård, Katja Toropainen, Deepali Nangia, Sarah Drinkwater, Robert Gaal and Ville Vesterinen. 
"We looked at who was the easiest to work with, who were advocates for the programme and we looked at their investments," says Hougaard. 
The idea, says Hougaard, is to try to create an alumni network around the programme and encourage the angels to coinvest more often. In the last cohort, the angels made nine investments in which two or more angels participated. 
Much of this happens via Slack, with angels (and the Atomico team) sharing dealflow, interesting articles and discussing investment theses.
Atomico is also launching a 'learning and development programme' for its angels, past and present, including masterclasses. "Angels wanted to learn much more about angel investing, even if they'd done it before," says Hougaard. 
On top of that, it is pairing up angels with members of its investment team to provide them with even closer support.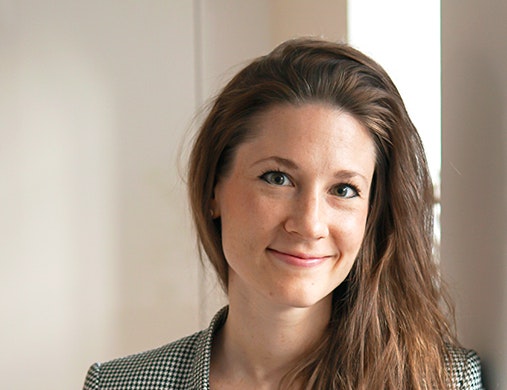 Positive reviews
Of the handful of former angels Sifted spoke with, the reviews were good. 
"I've had a great support system with the other people in the programme," says Deepali Nangia, one of last cohort's angels who will be sticking around. "We can draw on each other's skills and expertise and we look at deals together. I also talk to the Atomico research team because they are available to help us if we want to look at a sector in detail, which is very useful."
"The greatest things were different people I got to meet, work with and learn from, which has made me more optimistic about the future of tech," says Katja Toropainen, another angel who will continue investing this year. "So many founders and angels are working towards a more inclusive tech scene." 
It's a life-changing experience... for the founders whose companies get accessible

capital.
And it's not just angels who benefit, former angel Andy Davis tells Sifted. "It's a life-changing experience, not just for the angels, whom it accelerates the investing careers of, but mostly for the founders whose companies get accessible capital, an incredible individual onboard and a connection to one of the greatest VCs in Europe." 
Investments made
The numbers don't look bad either. The last cohort made 78 investments across nine European countries. 63% of investments were in teams with at least one female founder and 38% of investments were in teams with at least one non-white founder. 
Across the first two cohorts, Atomico angels from underrepresented backgrounds (defined as women and non-white investors) made 57% of their investments into founders from underrepresented backgrounds. That compares to just 20% of investments made by your average angel (surveyed in the latest State of European Tech report). 
If you invest in diverse investors, it will bolster the ecosystem of diverse

founders.
It's clear, says Hougaard, that "if you invest in diverse investors, it will bolster the ecosystem of diverse founders."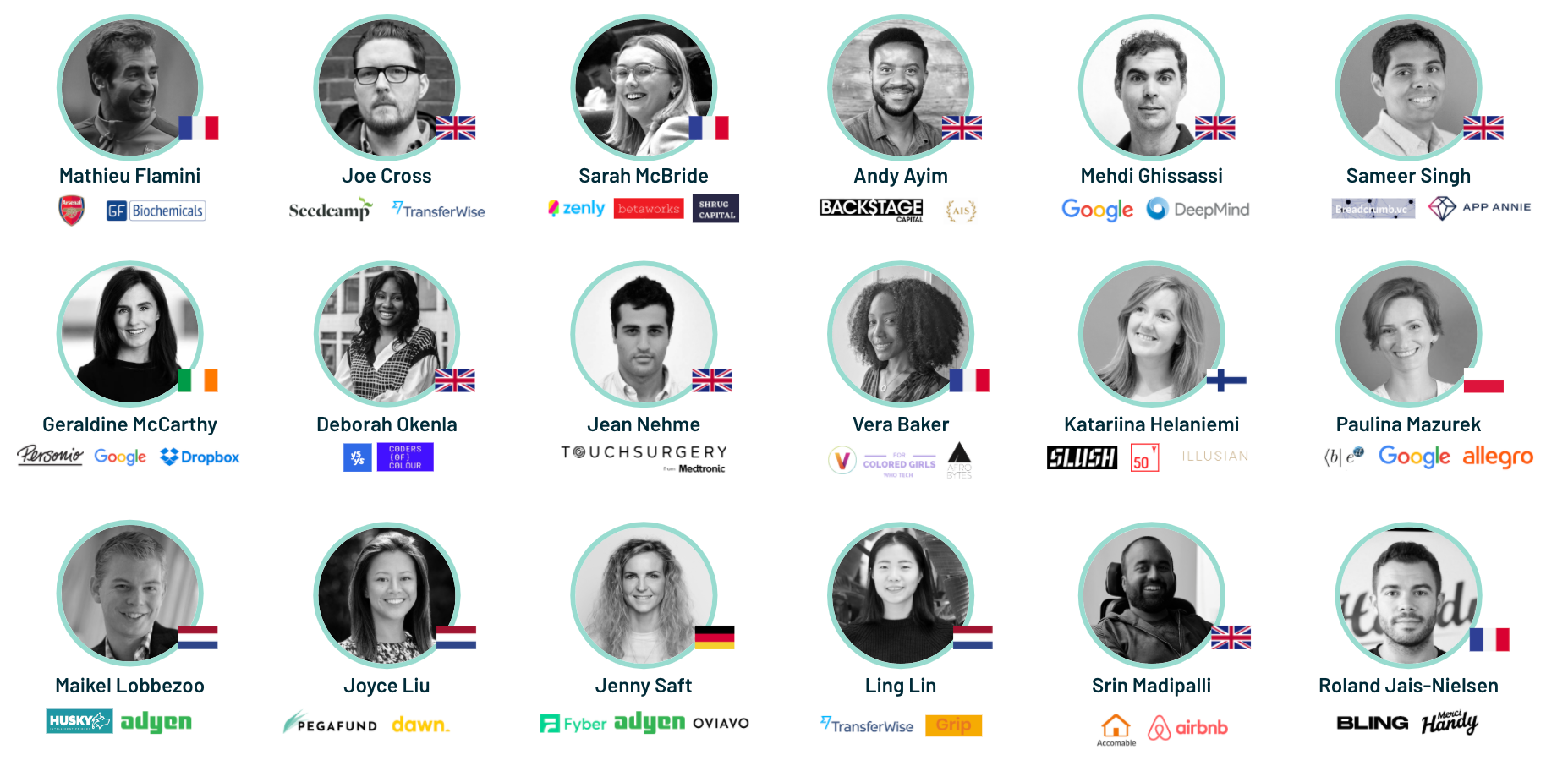 The 18 new angels 
Mathieu Flamini in Paris — Arsenal, GF Biochemicals
Joe Cross in London — Seedcamp, TransferWise
Sarah McBride in Paris — Zenly, Betaworks, Shrug Capital
Andy Ayim in London — Backstage Capital, Angel Investing School 
Mehdi Ghissassi in London — Google Deepmind 
Sameer Singh in London — Breadcrumb.vc, AppAnnie 
Geraldine McCarthy in Dublin — Personio, Google, Dropbox
Deborah Okenla in London — YSYS
Jean Nehme in London — Touch Surgery, Medtronic 
Vera Baker in Paris — For Colored Girls Who Tech, VivaTech
Katariina Helaniemi in Helsinki — Slush, 50 Years VC, Illusian
Paulina Mazurek in Krakow — beit.tech, Google, Allegro  
Maikel Lobbezzoo in Amsterdam — Husky Intelligent Fridges, Adyen
Joyce Liu in Amsterdam — Pegafund, Dawn Capital 
Jenny Saft in Berlin — Fyber, Adyen, Oviavo
Ling Lin in Amsterdam — TransferWise, Grip Fertility
Srin Madipalli in London — Airbnb
Roland Jais-Nielsen in Paris  — BLING, Merci Handy