According to Florian Brand, cofounder of global biotech firm Atai Life Sciences, current mental health treatments are failing patients.
"Only 50% of people respond to SSRIs, the most common anxiety and depression treatment," he says. "It's three months before you see if they're working and you have a 33% likelihood of becoming resistant to treatment."
The answer for some patients, Atai believes, lies in psychedelics. Atai is developing a range of drugs for mental health treatment, including ketamine, MDMA and psilocybin — the psychoactive ingredient in magic mushrooms. 
Two years on since its 2018 launch, Atai is doing well: on Monday it announced it has raised $125m in new funding, from investors including early Facebook investor and PayPal founder Peter Thiel, and is set to go public next spring with an expected valuation of $1-2bn, according to reports. 
"We want to become a catalyst in the field of mental health innovation in a fast but responsible way, to react to the mental health crisis going on globally," says Brand.
👉 Read: Peter Thiel backs Mondu in $43m Series A
For Brand, his interest in the treatments comes from his own mental health experience. 
"I myself suffered from severe anxiety," he says. "Luckily for me what was available, in that case psychotherapy, worked… but I realised a lot of people are failed by what's available."
Then one of Brand's friends, who was suffering from treatment resistant depression, underwent a psilocybin trip in a therapeutic setting and the experience helped rid him of his depression.
Brand saw the potential power of the drugs and so Atai was born — with the CEO teaming up with Atai chairman and well-known investor in tech, longevity and psychedelics, Christian Angermayer. 
Sifted Newsletters
Sifted Newsletter
3x a week
We tell you what's happening across startup Europe — and why it matters.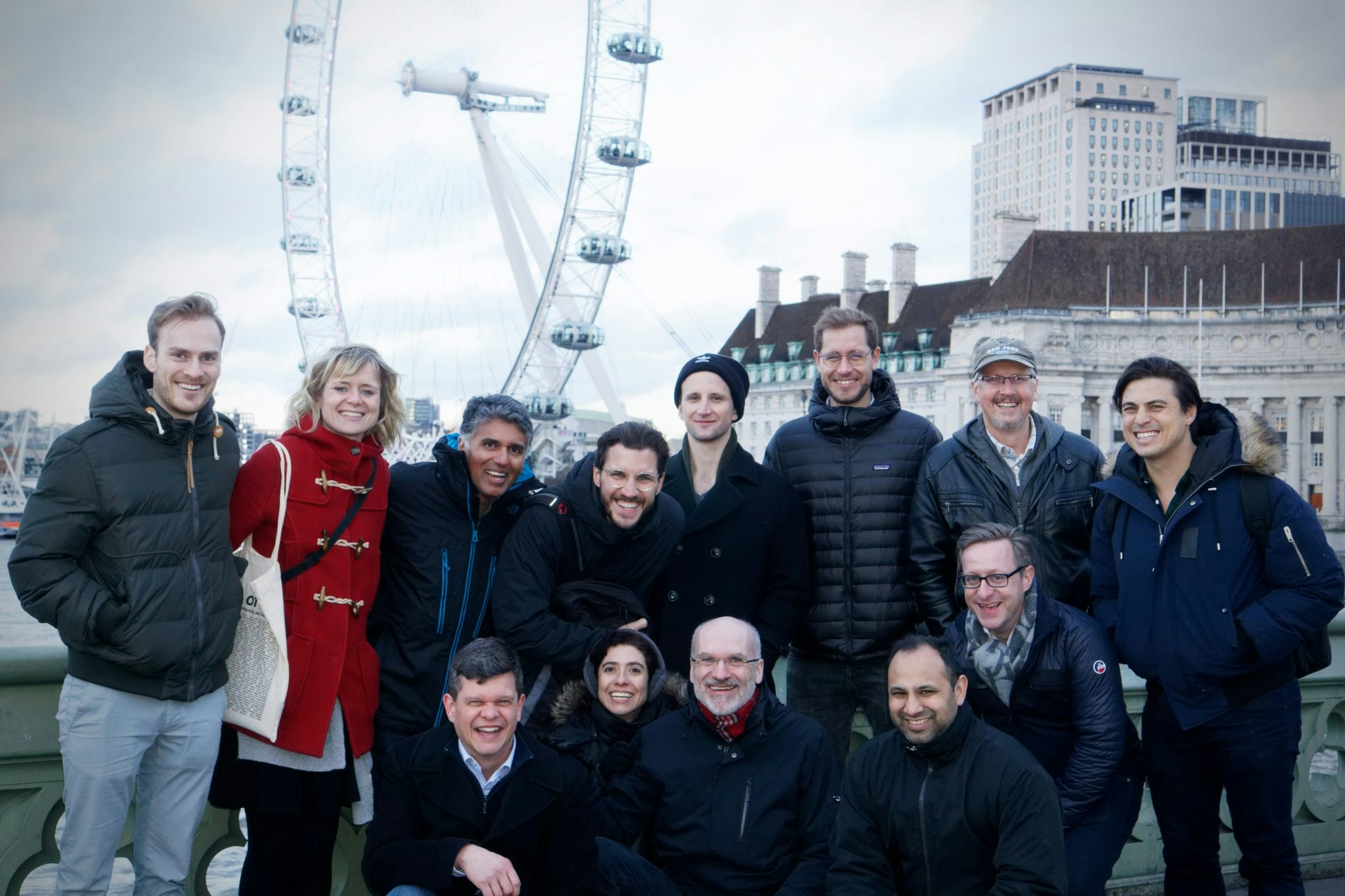 Ketamine and magic mushrooms
Atai runs a decentralised drug development strategy: it owns 10 companies which are each working on a different compound to help treat mental health issues. 
The one closest to bringing something to market, Compass Pathways, is working on psilocybin. The drug often works by unlocking the trauma behind a mental health condition, which can then be explored in therapy. 
One of Atai's other companies is working on arketamine, a drug similar to esketamine, which is already used to treat depression. Both are parts of the wider drug ketamine and are rapid acting treatments, but arketamine produces less of a hallucinogenic effect, so could be administered at home. 
Another is Ibogaine, a naturally occurring psychoactive compound found in the root bark of an African shrub Tabernanthe iboga, which has shown signs of being able to treat opioid addiction. 
Precision psychiatry
Atai is focused on making drugs that are specific enough to treat mental health in a way that is tailored to each individual.
"We want to treat patients in a targeted way," Brand says. "There's not one 'depression', it's a heterogeneous population, it's naive to think one treatment will work for all."
To make its treatments more precise, Atai is working on tracking biomarkers — indicators of what specific help a patient needs. 
Biomarkers can be sourced in numerous ways, including digitally, Brand says. 
Mindstrong, a US company which has influenced the work of Atai, aims to discern people's mental health based on the typing pattern on their phone — which words they're using, or how many people they're talking to. 
Biomarkers can also be discerned through blood samples, Brand believes, or through EEG — a method that tracks the brain to see how people respond to treatments.  
Political acceptance
One of Atai's goals is to make the drugs affordable. 
"Depression rates are particularly high amongst people who can't afford out of pocket treatments," Brand says. 
The company needs, therefore, to convince payers and insurance companies that its treatments are more effective than existing ones, so they could become part of reimbursable healthcare. 
This could prove tricky — the drugs Atai is working on have long been vilified by politicians despite growing evidence of their effectiveness, Brand says. 
"They've been stigmatised since the 1960s, particularly during the Nixon administration, so there's some work to be done to educate people on the therapeutic potential."
"The US is slightly quicker than Europe on this," he says. The political debate around drugs seen in Canada and the US is only mirrored in a few European countries, namely Portugal and the Netherlands and, besides that, the discussion is relatively silent. 
But, globally, the scientific community is becoming more and more accepting, Brand says, as are drug regulators.
"We see generally it's an interesting time to be in the mental health innovation space," he says, "there's a nice momentum now."