Last month, Harout Barsegyan left his home in Los Angeles and his job at a large global consultancy and moved 7,000 miles away to Yerevan, the capital of Armenia.
While he is of Armenian descent (his parents settled in the US before he was born), he says he did not move out of an emotional desire to rediscover his homeland, but for practical reasons. He got a dream job at one of Armenia's top tech startups, PicsArt.
Barsegyan is part of Armenia's new 'brain gain', a trend where the young and talented are moving to the small landlocked country to work for startups in the booming tech sector.
People such as Barsegyan are helping to reverse the decades-long trend of people leaving Armenia, which began in the 1990s when independence from the Soviet Union was followed by years of war, electricity blackouts and the wider collapse of state institutions.
Barsegyan, who is now a product manager in PicsArt's AI behaviour team, says that Armenia finally has something to attract young people who want to work and make a career for themselves.
"If you build it, they will come," he said, referring to the tech startups springing up in Armenia and drawing in talent. "Armenia has started developing products that others actually have a need for."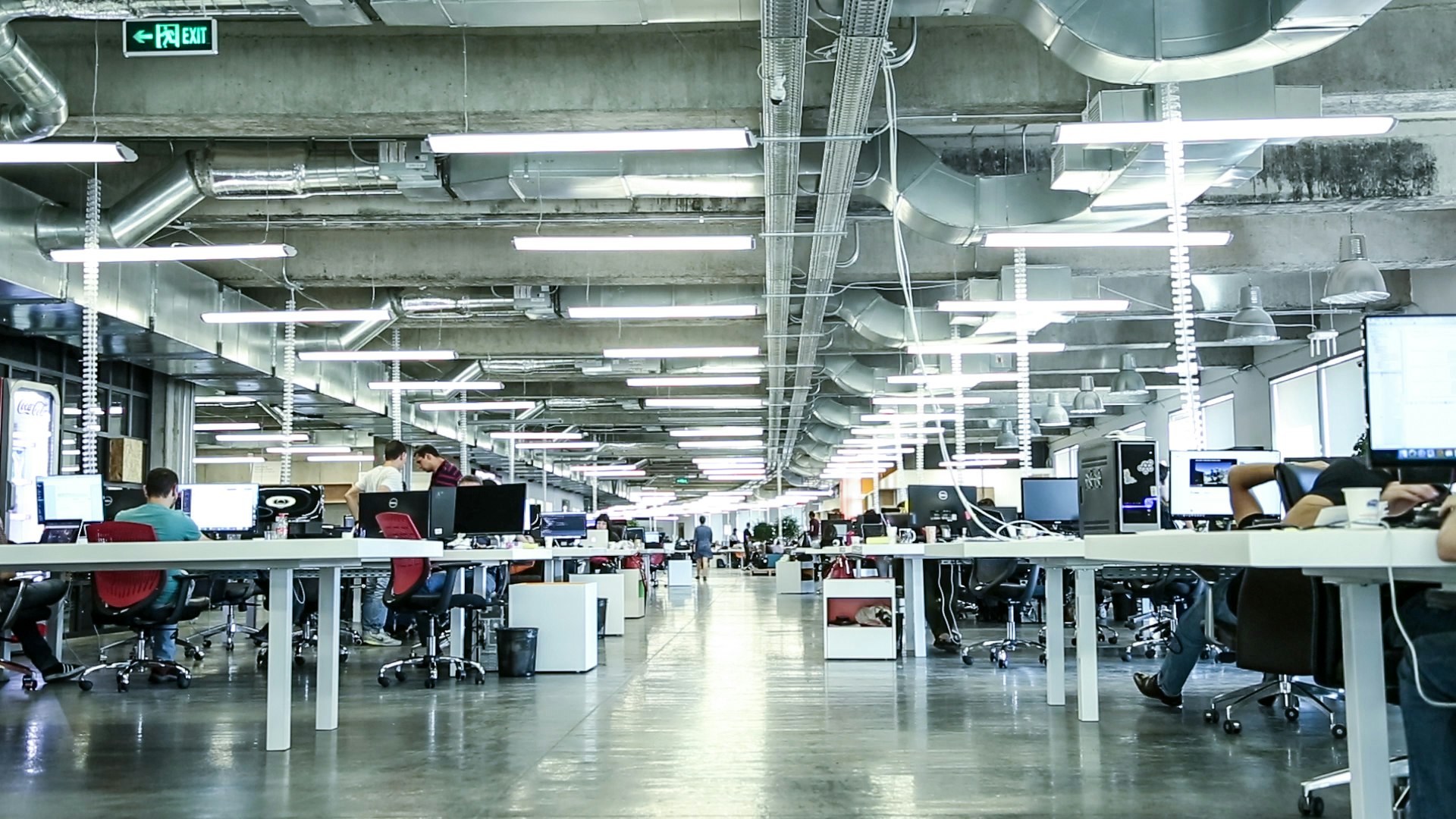 Shifting dynamics
International interest in Armenia has for decades been limited to diasporans with an emotional connection to what they consider to be their homeland.
But today non-Armenians have started to pay attention to what is happening as well, helped by successful startups such as PicsArt (on its way to becoming a billion-dollar business) and media coverage referring to the country as the next big IT nation, the Silicon Valley of the Caucasus and simply Amazing Armenia.
Alongside PicsArt, Renderforest and SoloLearn are other fast-growing Armenian startups with global user bases.
On a recent trip to Yerevan, PicsArt communications manager Varduhi Janoyan tells Sifted that there has been a step-change in international interest in their own app, which has been downloaded over 600m times.
"In summer we're hosting around two tours a day of people showing up interested in what we're doing, ranging from curious friends and family to those with a more serious interest in what's going on," she says.
As if to prove the point two Microsoft executives (noticeably taller than everyone else in PicsArt's modern post-industrial chic office) and straight off a gruelling multi-flight journey from the West coast of America, walk past on a tour taking a studious interest in the world's most downloaded image editing app being developed around them.
For the first time in recent history, says Janoyan, Armenians like her are looking more to what the future might hold rather than the traumatic past of genocide, communism and war that has traditionally dominated the national psyche and created a diaspora scattered around the world numbering over twice Armenia's population of three million.
What's driving the boom?
Theories abound for what is driving the recent success of Armenian tech. PicsArt cofounder and chief product officer Mikayel Vardanyan credits the turmoil of the early 90s with creating the right startup mindset. 
"Nothing for us is unexpected," he explains, talking about the post-Soviet chaos in Armenia. "We were always prepared for anything that can happen, which really helps in a startup... it was like a bootcamp that made us strong."
Others credit the legacy of the Soviet education system geared towards hard sciences like physics and mathematics, providing a great foundation for artificial intelligence and machine learning scientists.
Building on this foundation are institutions such as the TUMO Centre for Creative Technologies, which has garnered widespread international attention for its innovative approach to providing free technology education to children, attempting to take those hard skills and add some entrepreneurial teaching as well. 
"We're teaching them how to learn by themselves, communicate with each other and develop their problem-solving abilities — our impact is the development of soft skills," says Araks Antanesian, a recent repatriate from Milan and senior project manager at TUMO.
She lights up with pride when explaining that the TUMO model has been successfully exported to Paris and Beirut (both home to sizeable Armenian diasporas), with more projects to come.
Yervand Sarkisyan has another theory, saying that the diaspora has become an asset rather than a liability.
An early believer in Armenia's technology potential, the founder and partner of the first Armenian VC fund Granatus Ventures, says that when they launched their fund in 2013 "it was a leap of faith" rather than a rational business decision. 
Since then, "the mindset changed from just thinking about the local domestic market, to thinking globally from day one," in part enabled by Armenian connections in developed tech hubs like California.
The small, homogenous republic functions as a "testbed for people to rapidly launch with a mind on the US and the rest of the world" making it an attractive place to launch a business.
Tech sector reaches critical mass
Away from the modern polished concrete floors of the building that houses both TUMO and PicsArt, in an ageing Soviet-era construction on the northern outskirts of Yerevan, are the developers at the software agency SFL.
Much like the wider technology sector in Armenia, SFL began by outsourcing, delivering single projects, later evolving to becoming the entire offshore development operation for Western European companies such as Greetz in the Netherlands.
Yervand Aghababyan, the chief technical officer of SFL, says that the whole sector - his company included - finally got large enough to start doing major projects.
"The industry has seen a stable growth rate of 20%, much higher than the rest of the economy and as a result, we've reached critical mass, the result of sufficient compounding." 
Revolution
A 2018 revolution in Armenia saw a transition of power from a government widely regarded as corrupt to the more reform-minded opposition. This is often viewed as a turning point for the economy and country as a whole. 
Aghababyan says that while it was important, it was not the crucial factor: "Whilst we really appreciate what happened with the revolution the trajectory was already there beforehand."
He then shares the story (and later video) of him and his head of back-end development, Mher Sargsyan, being bundled into a police van and subsequently escaping during the protests.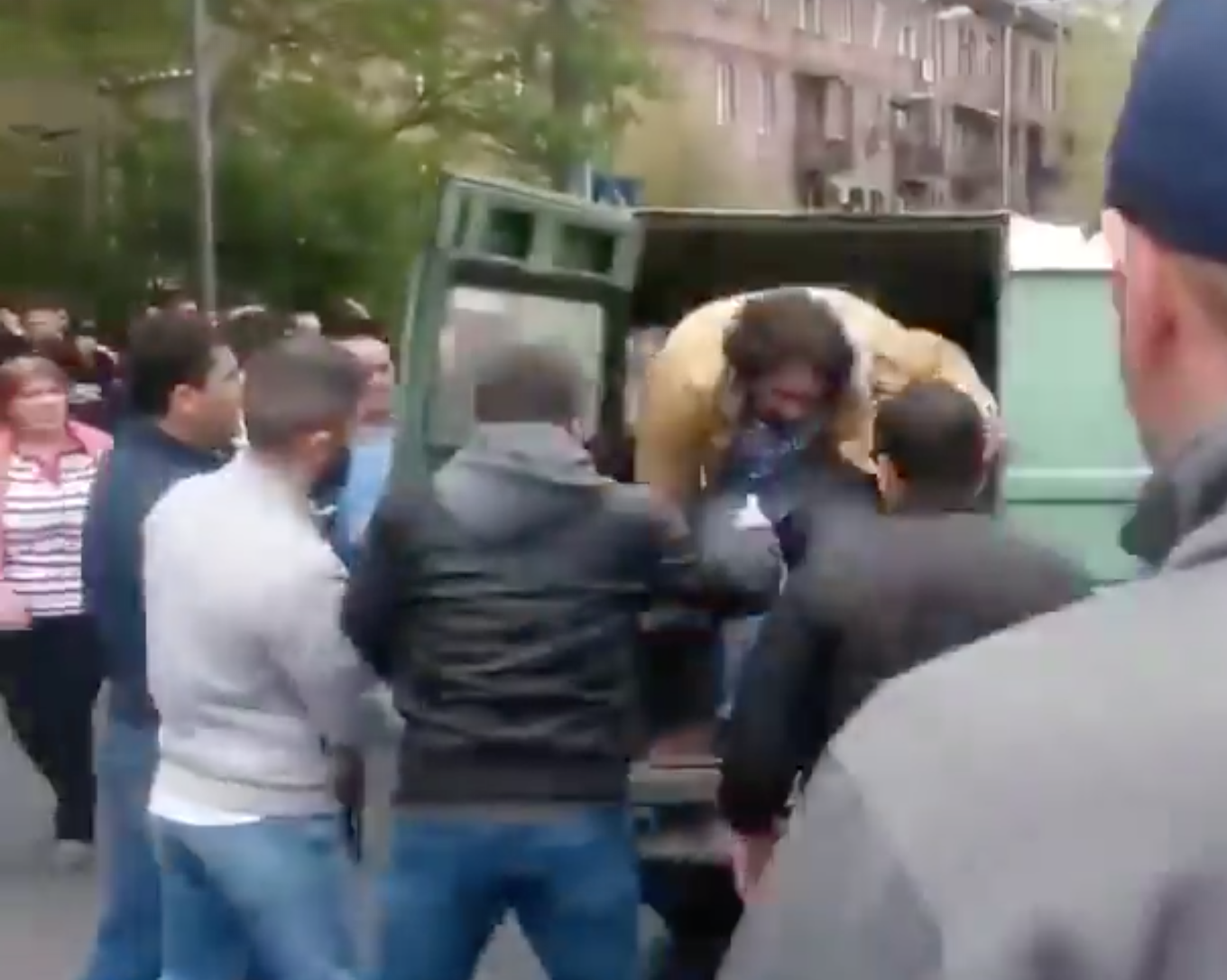 Remaining challenges
Despite the post-revolution optimism and recent developments, Armenian tech still faces huge challenges, according to the head of Armenian operations at seed fund HIVE Ventures Asti Piliposyan, who repatriated after nine years in Silicon Valley. 
"It's hard to get post-seed funding here, since not many companies have done it yet," she says. She adds that "not many companies give stocks to their employees," which is important for seeding the next generation of entrepreneurs.
She says that they are trying to change that at HIVE where "the mission is to enable five unicorns to be created by 2025," mainly through developing connections to Silicon Valley expertise and financing.
HIVE-backed ServiceTitan, an LA-based unicorn founded by Armenians, opened a development office in Yerevan last year, another example of the talent cross-pollination taking place.
In another signal of Armenia appearing on the map of global tech, this years' World Congress on IT is taking place in Yerevan in October, further increasing exposure and access for local entrepreneurs to internationally known tech leaders.
The next generation
Gohar Aghababyan, in her early 30s, confident in her professional ability and with no visible interest in leaving the country, seems to embody everything exciting about the new Armenia. 
Having previously worked at SFL she is now head of development for London-headquartered relocation management startup Benivo. Initially hired remotely as the first technical employee, she now oversees a team of 12 developers based in Yerevan (which is the entire Benivo technical team). 
Explaining what allowed her, and the wider ecosystem, to graduate from project work to product development she says that the internet has allowed Armenia to develop technologies "in parallel with the rest of the world" and also allowed outsiders to discover Armenia.
Outsourcing brought a certain amount of experience and money to the country, which the entrepreneurially minded are now applying to develop their own startups.
Raffi Krikorian (managing director at impact investor Emerson Collective in Palo Alto, who also sits on the board of TUMO), says that there is a final piece of the puzzle to making Armenia a serious tech player. He explains that the sector has evolved from outsourcing to interesting technology to well-designed interesting technology.
All that is now missing are "good business models." 
As it so happens, there might just be a few Armenians in the diaspora coming back to help with that.