Europe's startup scene has a big challenge: its talent shortage.
Engineering roles are getting harder to fill, it can take months to recruit for positions across all departments, and once you have them, retaining staff is another challenge.
What's the answer? Apprenticeships.
Ditch the mortar board
Software developers — one of the most acute talent shortages — do not need to go to university.
People working in accounting, recruitment, business development and sales also do not need to have a degree.
Startups are already big fans of the "smart grad" — the fresh-out-of-university types with no practical experience but a whole lot of energy to get stuck into a broad range of tasks at an early-stage business. More than that, these employees tend to stick around for a while, and can become invaluable.
So why aren't startups also taking on 18-year-olds straight out of school and training them up? Is a "smart apprentice" really so different from a "smart grad"?
Prioritise diversity
No, but they're certainly likely to be a whole lot more diverse.
WhiteHat, a London-based startup which places apprentices in tech firms and other startups, and also provides the training for them, says 65% of its apprentices are non-white, and around half were on free school meals.
65% of WhiteHat's apprentices are non-white, and around half were on free school

meals
"Apprenticeships are a great way to access more diverse, ambitious, young people," says Sophie Adelman, cofounder of WhiteHat — and they're really not a source of cheap labour, she emphasises. "Apprentices are game-changing; they can have so much impact."

Startups including payments company Transferwise, gaming firm Improbable and green energy company Bulb (which takes two WhiteHat apprentices per month) are already in on the secret. Fellow London startups peer-to-peer lender Funding Circle and educational toy business Kano have also taken apprentices, via the provider LDN Apprenticeships. Roles range from recruitment to business administration to sales.
And in September, London VC LocalGlobe plans to launch an apprentice cohort for its portfolio companies, in partnership with WhiteHat. Part of the appeal is to broaden the socioeconomic diversity of teams within the portfolio, which is their "weakest" aspect, says Suzanne Ashman, partner at LocalGlobe (and married to WhiteHat cofounder Euan Blair).
So why isn't everyone doing it?
"One of the challenges is just awareness," says Blair. Uptake of apprenticeship schemes across companies of all sizes is low, let alone startups.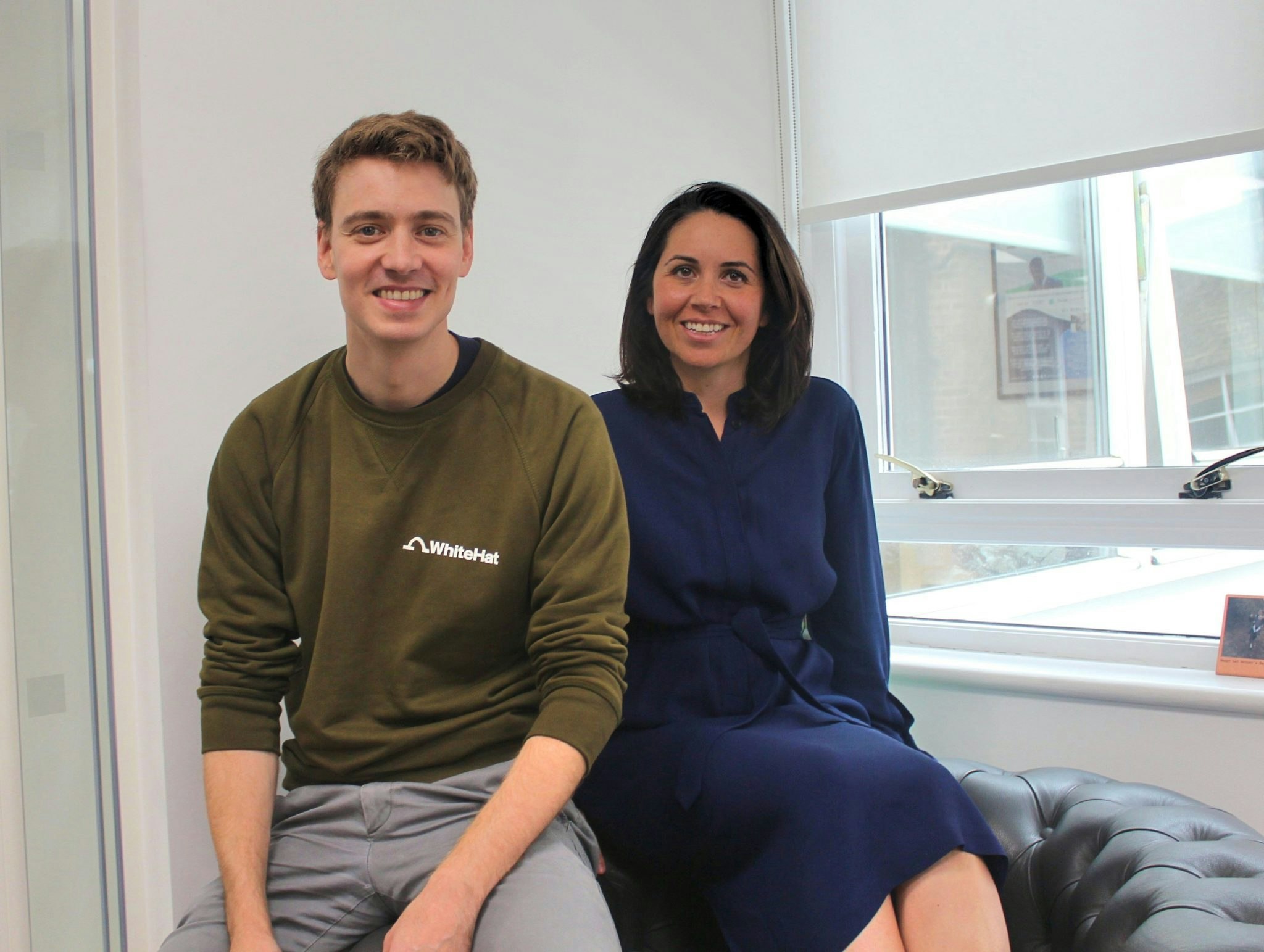 "Apprentices are not an expensive proposition," he adds: the UK government will now cover 95% of an apprentice's training costs, if they are working at a smaller company which sits below the levy threshold. Employers do not have to pay national insurance contributions for apprentices, and salaries tend to be quite low.
It's also worth noting, says Hollie Ryan from law firm Stevens & Bolton, that "levy paying employers can transfer up to 25% of their annual apprenticeship funds to other employers within their supply chain so startups and smaller businesses can benefit from these additional funds."
A company just needs to have two things: An actual job, and a

manager.
And it's also not bureaucratic, says Adelman. WhiteHat recruits apprentices, matches them to employers and provides their training. "A company just needs to have two things: An actual job, and a manager."
Is it a lot of effort?
There's a common concern that, no matter what the apprenticeship training schemes say, taking on apprentices will take up time startups just don't have. Some companies are fearful of even hiring trained junior developers, let alone somebody learning on the job.
Micael Holmström, CEO of Tretton37, a Swedish technology partner which runs a two-year apprenticeship programme for software developers, admits that "it does take quite the effort if you want it to be successful."
But, he says, it's entirely worth it. Apprentices (many of whom are career changers, rather than school leavers) bring different "real-world" experiences to the company, and have "an enormous passion for learning and for questioning everything… [which is] an excellent opportunity for us to re-evaluate old thinking". It helps Tretton37 tap into a new source of talent, and "adds valuable employees that have started their developer careers immersed in our ways of working."
It can be quite tiresome to listen to people in our industry whining about the lack of skilled workers without doing anything about

it.
"It can be quite tiresome to listen to people in our industry whining about the lack of skilled workers without doing anything about it," says Holmström. Although, he adds, some government help would be appreciated to remove the administrative burden of running programmes. "That would, undoubtedly, be beneficial for the whole startup ecosystem and society in general."
Meanwhile in Germany, famed for its "Ausbildungs", startups don't seem to be embracing apprenticeships either. Dalia Das, founder of Hamburg-based coding school Neue Fische, argues here that Germany's apprenticeships aren't best set up for fast-growing and changing digital companies and their needs. In part, she writes, they simply run for too long; coders need to learn much more quickly.
And in France, startups are put off by the cost of training apprentices (although the government has plans to simplify processes and reduce costs for business of less than 250 employees).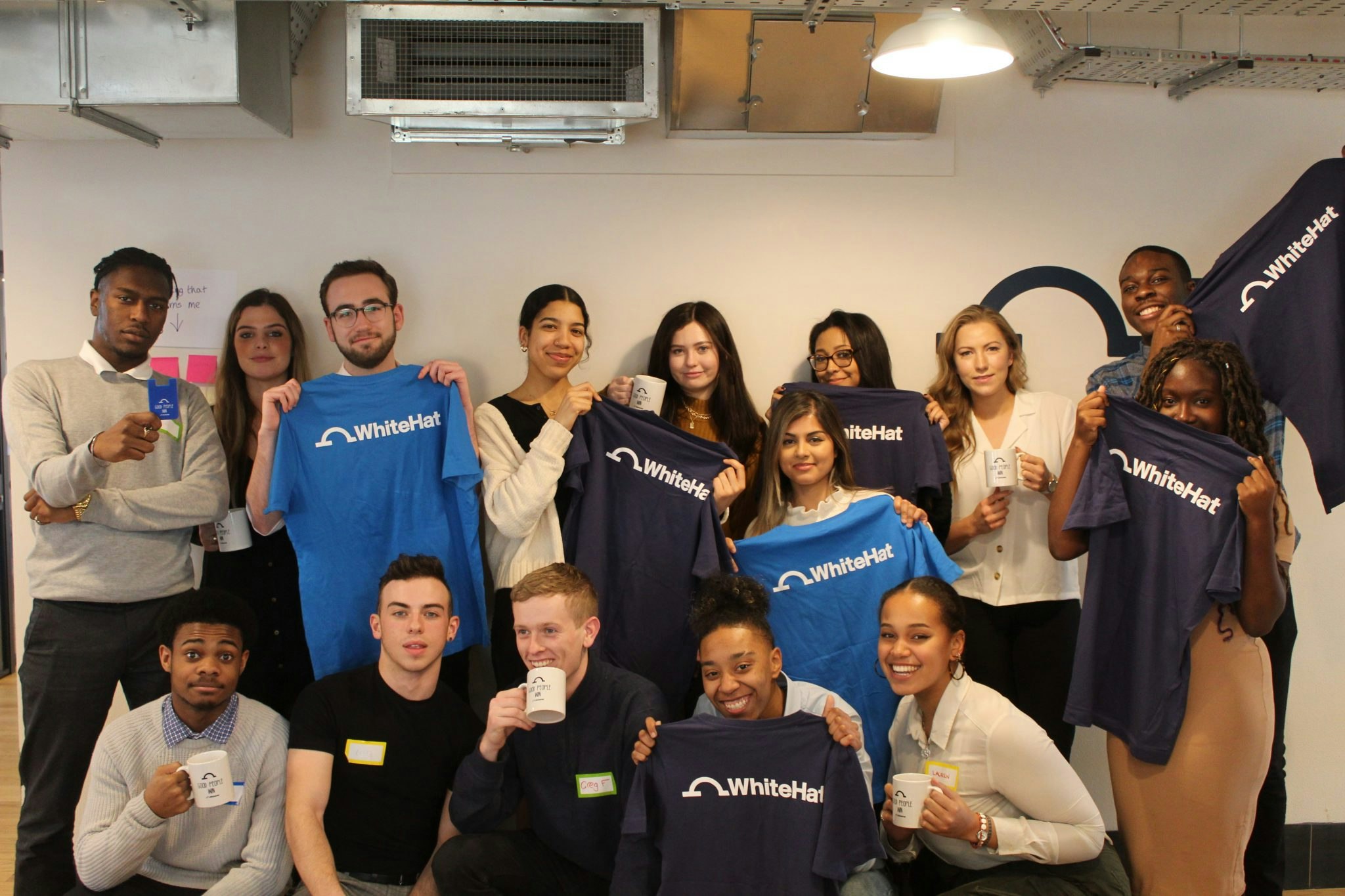 Is WhiteHat's model — with its coding bootcamps, community meetups and focus on digital skills — the answer?
"We're already being asked how we can deliver this outside the UK," says Adelman — and international expansion is on the table.
Watch this space.
Does your startup run an apprenticeship scheme — or a training programme which serves as an alternative to university? Let us know.