Swiss startup ANYbotics, which is building four-legged autonomous robots for industrial use, has raised a $50m Series B led by Walden Catalyst and NGP Capital. The company will use the fresh cash to deliver on product preorders, grow its headcount and expand to other markets. 
What does ANYbotics do?
ANYbotics was founded in 2016 and is a spinout from Swiss public research university ETH Zurich. The company's robots can be used for industrial inspection in sectors such as oil and gas, mining and chemicals where, in some cases, employees walk around with clipboards to manually gather data in potentially hazardous environments. 
ANYbotics counts companies like PETRONAS, Shell, SLB, Siemens Energy and BASF among its clients. 
What do ANYbotics' products look like and do?
Its first product, ANYmal, has been in use since 2021 and looks like a robo-dog. It has a camera-fitted block sensor unit attached to its "spine", which can provide thermographic imaging of the surrounding environment. The robot is manufactured in Switzerland.
Cofounder and CEO Péter Fankhauser says that it can feed back data on irregularities in the vibrations of machines and electricity issues. It also has a gas detection sensor that can pick up airborne quantities undetectable by the human nose.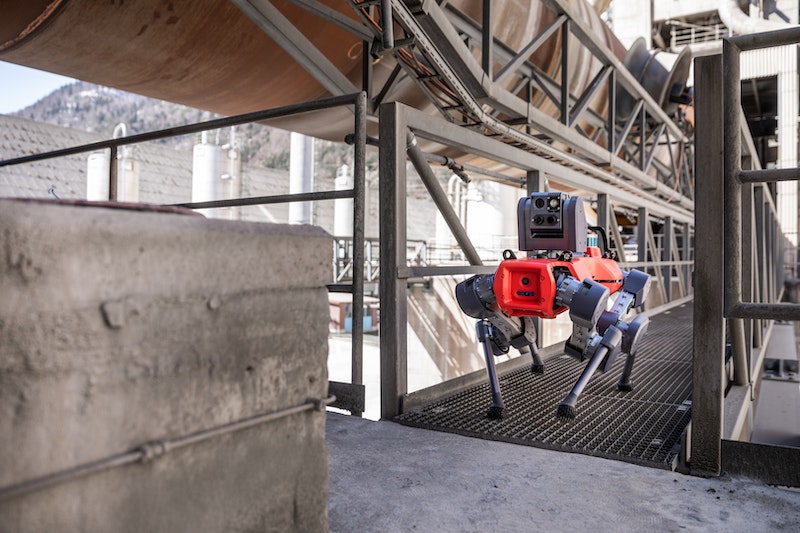 The company offers two payment models. A one-off purchase of the robot plus recurring software licence fees, and a robot-as-a-service model, which starts at CHF8,500 (€8,736) a month. 
One use case for ANYmal's robots is offshore oil and gas rigs. Every helicopter flight to a rig to conduct a gas safety inspection costs tens of thousands of euros, Fankhauser says. An ANYbotics robotic sensor can replace a human and patrol the facility, removing the risk of flying offshore and reducing the number of people needed on the rig.
Who's invested?
Walden Catalyst and NGP Capital led the round, with participation from:
US investor Bessemer Venture Partners
Aramco Ventures — the corporate venture arm of Saudi energy and chemicals giant Aramco
Swisscom Ventures
Swisscanto private equity fund
What's next?
The company is planning to use part of the $50m raise to deliver on more than $150m in preorders from global oil and gas and chemicals companies for its second model, ANYmal X. Deliveries will start in the second half of 2023, and the model has been approved for use in areas with explosive atmospheres.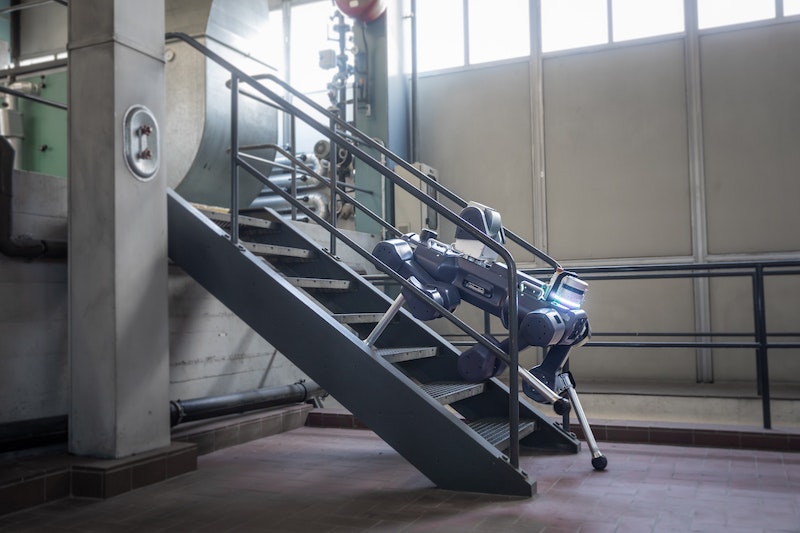 Fankhauser says to achieve that, the aim is to also grow headcount from 110 now to 150 within 18 months, and to 200 within the next two years. That's across every team, from research and development and sales to product management and the field team. 
He says that he wants to build new capabilities for the robots, as well as build different models. Fankhauser hints at developing the capability for the robots to move around a facility and carry out maintenance work as the next product development. 
International expansion is also on the cards. From the current base in Zurich, ANYbotics can hit most European markets, but the US, UAE and Asia are in the company's sights, Fankhauser says.
"The next step is to grow into this market demand and ship thousands of robots per year."