For a while in Europe there was just one company builder everyone was keeping their eye on. Now there are two.
A year ago, Antler launched its first "startup generator" programme in Europe. In January 2019, 67 wannabe entrepreneurs met in Stockholm to start working on ideas for new businesses. After three months they pitched their ideas to Antler; those who were successful received $110,000 in exchange for a 12% stake in their startups. 
A second cohort in Amsterdam soon followed, then a third in London and a fourth in Oslo; the UK programme culminates in a demo day today.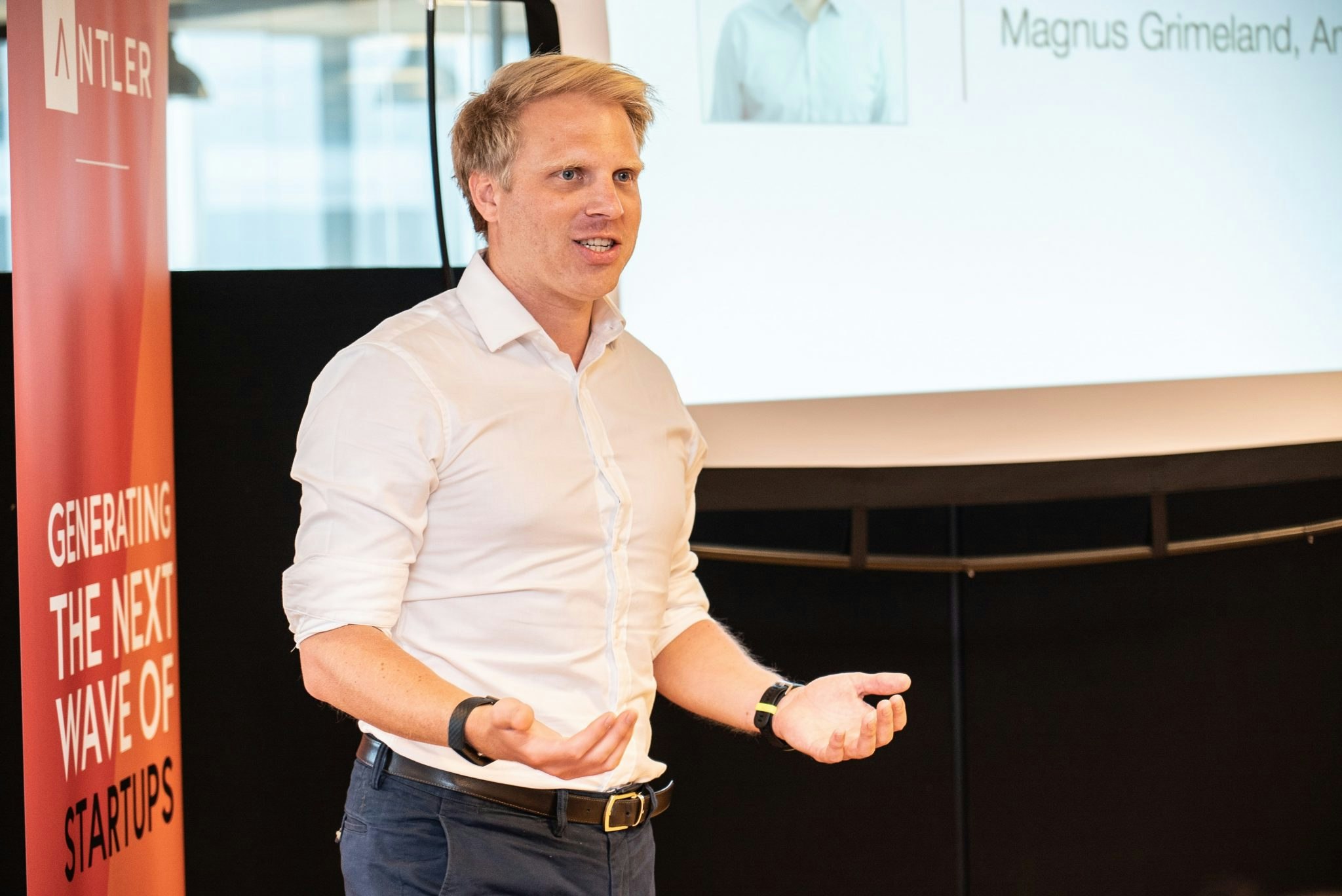 "We've only tapped into a small part of the world's talent," says Magnus Grimeland, Antler's chief executive. With global challenges like climate change and population growth looming, "there are an insane amount of opportunities to innovate and build companies," he adds. Over the next few years, Grimeland hopes to open Antler programmes in many more cities across the world.
But how is it standing out from the competition?
Talent investing
Entrepreneur First, which launched in London in 2011, first popularised this idea of "talent-first" investing (i.e. scouting out promising people who might create amazing companies, rather than hunting down companies with the potential to be amazing). 
EF, as it's known, went on to expand speedily across Europe, and then globally. EF is now live in six locations; Antler, which was founded in 2017, is live in eight (with more to open this year). Both organisations have also raised hefty amounts of capital; EF has raised $115m in total, Antler $75m in the past six months.
👉 Read: Demo day: how to craft a winning pitch
As EF has grown it has focused on deep tech and enterprise companies, sourcing many of its founders from top technical universities and corporates. Antler, on the other hand, is sector agnostic, with founders coming from a range of backgrounds to form consumer- and business-facing companies, in areas from robotics to healthtech, fintech and proptech. 
More than 45% of the companies Antler has invested in have at least one female

cofounder.
More than 45% of the companies Antler has invested in have at least one female cofounder.
Full of female founders
It is the variety and diversity of problems being tackled which has encouraged so many women to apply to Antler, thinks Maria Wlosinska, who is part of the London programme. 
"Antler is sector and industry agnostic and has funded everything from D2C [direct-to-consumer] brands to deep-tech robotics companies," she says. "It's probably also one of the reasons why it has attracted (and funded) more women overall."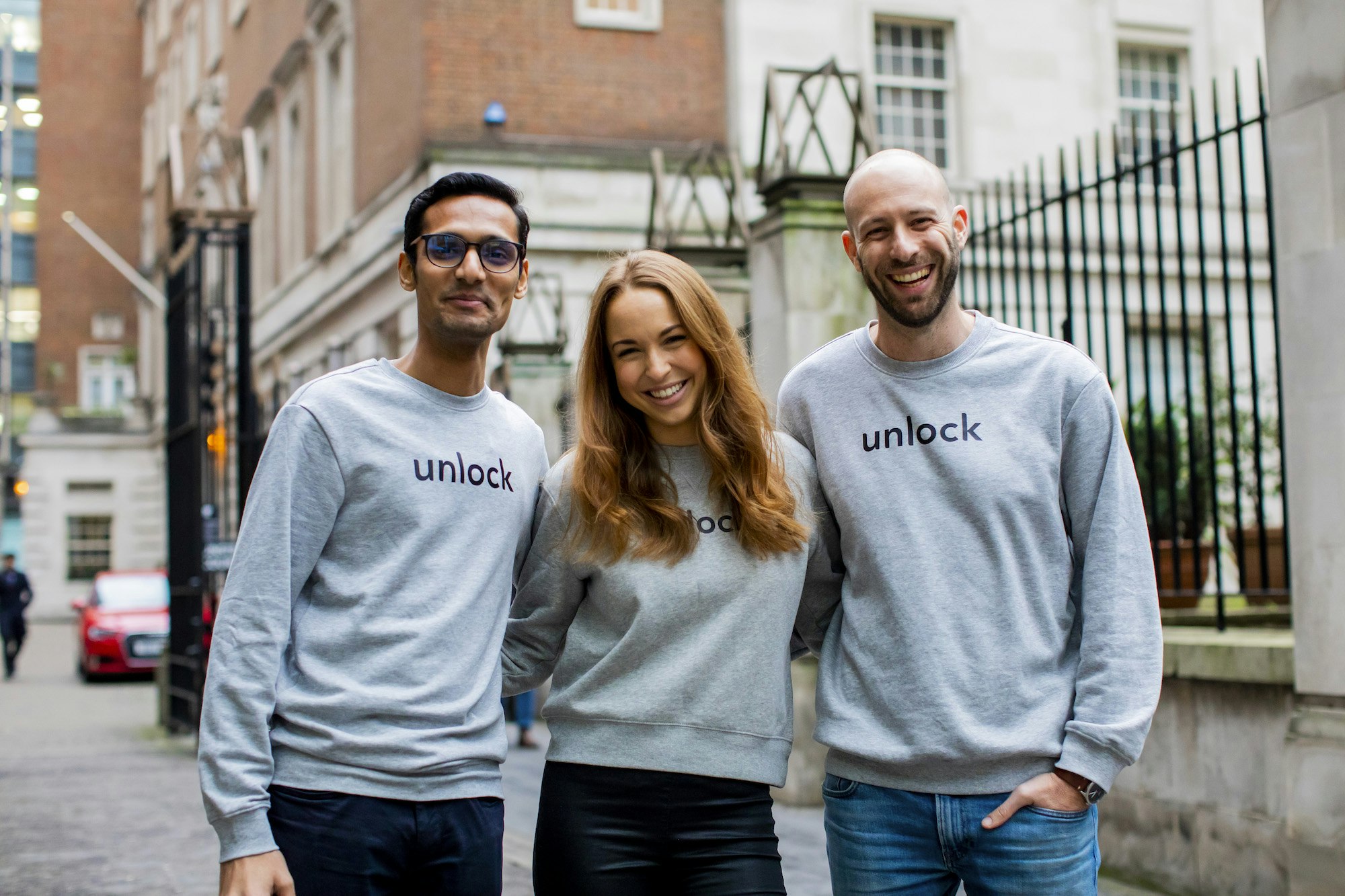 Of the 13 companies pitching at today's demo day in London, 30% have a female founder. They're addressing very different markets: Wlosinska's startup Unlock is building talent management software, while Science2innovation is a platform connecting academia and industry. Each has received £120,000 investment from Antler.
There are themes, however, appearing across Antler's cohorts. Neighbourhood (London) and Allihoop (Stockholm) are both building co-living networks; Homethings (London) and Lifelong (Stockholm) want to do away with single-use plastics; digital sex therapy startup Blueheart (London), menopause guidance app Olivia (Stockholm) and fertility treatment support app Tilly (Stockholm) all aim to help women navigate taboo health issues.
The process
Founders apply to Antler online. 250 applicants make it through to interviews with Antler's partners and around 60-100 people join each cohort. 
Cohort members are put in touch before the programme kicks off, via a Slack channel, so they can start making connections. Once the programme begins, they have two to three months to form a team and validate a business model. If they need to, they can bring onboard people from outside the cohort. "It's not a school," says Grimeland; the rules around company building aren't strict. 
The date of the investment committee — when founders pitch their idea to Antler partners and investors from the local ecosystem — is also not set in stone. "We call it a programme for lack of a better word; it's not programmatic," says Grimeland. 
During the programme Antler's team run "upskilling" sessions on topics like legals, taxes and growth marketing. Founders can pick and choose which sessions to attend. Everyone also has access to a personal and a team coach, and a network of advisors. (In London, these include investors such as Akriti Dokania from Octopus and Harry Briggs from Omers; in Amsterdam, executives from big companies like Stripe, Netflix and Booking.com; in Stockholm, David Sandström, chief marketing officer at Klarna and Linda Samlin Höglund, chief finance officer at Luminar Ventures.)
After the investment committee, the startups Antler has decided to back receive $110,000 each and continue developing their ideas and finding customers for several more months, culminating in a demo day.
Expansion plans
With its Oslo programme, which launched this month, Antler is trying something new. It's focused on Norway's strongest industries, which it sees as energy (i.e. cleantech), mobility (i.e. shipping) and proptech.
It's working with corporate partners, including OBOS (Norway's largest cooperative building association), Hafslund E-CO (Norway's leading integrated power group) and TrønderEnergi (an electric energy distributor). The idea is that these companies help founders identify opportunities in their markets, and help them build and develop their ideas using real-world data. 
With every new programme, Antler tries to share learnings from other locations. "Our mantra is: make a mistake just once," says Grimeland. 
The organisation has an internal Wikipedia, where it aims to store learnings, and the programme directors from all eight locations regularly call one another to share advice and tips. 
Opening up a new location requires "one great individual and great access to talent," says Grimeland. Antler runs a partnership model, similar to McKinsey, meaning that each location is run by the local partner, who also secures funding from a mix of local and global investors. 
"There's no particular place we need to be," Grimeland says — although if Antler discovered someone who could run programmes in Toronto, Berlin, Tel Aviv or Sao Paulo, those would be definite possibilities, he hints.