As independent shops around Europe reckon with forced closures and dropping profits, one French startup, Ankorstore, thinks it can offer them a lifeline to compete with the booming online retail sector.
Founded last year, the Paris-based company runs an online marketplace where up-and-coming brands can sell directly to independent shops, allowing them to sell more varied stock and be more agile with the products they're choosing. 
Ankorstore currently supplies 15,000 shops across France, Spain, Austria, Germany, Belgium, Holland, Switzerland and Luxembourg and the company has just secured €25m in funding to expand the marketplace to more countries, with the UK planned for early 2021. Its latest funding round was led by Index Ventures. 
"Our aim is to re-empower independent commerce by giving them access to the best brands in Europe and reducing problems during the procurement process," explains Pierre-Louis Lacoste, who used to work at online marketplace Etsy before co-founding Ankorstore with three others.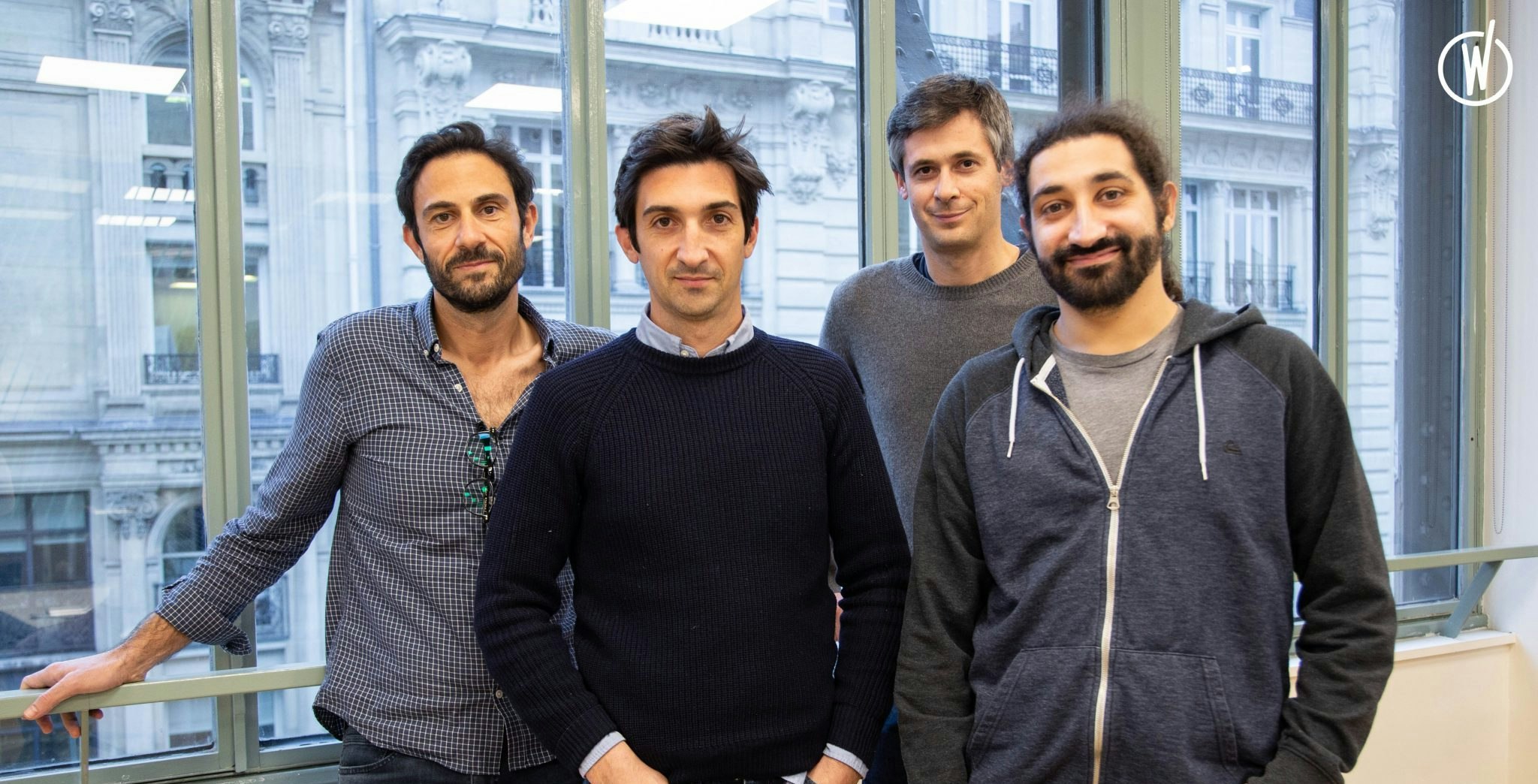 One problem small shops often face, Lacoste says, is being forced to buy a lot of one product because of the minimum order requirement brands put in place. On Ankorstore, the minimum order is only €100, meaning shops can test products and buy a greater variety of stock, too. 
Most of the shops which use Ankorstore are 'concept stores' — those that sell multiple brands — but some hair salons, yoga salons and home and living stores also use it, Lacoste explains. 
Ankorstore's brands cover a range of sectors — homeware, children's products, beauty, fashion. The marketplace is free for brands initially but then they're charged a commission on the sales they make; Ankorstore does, however, offer free shipping to ensure they don't make losses on smaller orders.
Competing with Amazon
The company's mission is to empower local retailers to compete with the likes of Amazon. As small shops face existential threats, Amazon announced quarterly profits of $5.2bn in July, double the figure for July 2019, and said its net sales had risen by 40%.
"We don't want to live in a world where the only place you can buy the stuff for your house or the presents from your kids is Amazon," Lacoste says. "The covid crisis is pushing people to realise that the store down the street is important, it's the heart of a community."
In Paris, where Ankorstore is based, Lacoste says he's noticed people putting in a concerted effort to try and support local businesses. 
"Here, independent retailers have faced a lot of challenges. Not just with corona, before that we had the Gilets Jaunes protests, we had big transport strikes, then when the second lockdown came along, people started to realise how much they miss their local shops."
The coronavirus crisis, although devastating for many small shops, has offered some good lessons, Lacoste says. 
"They've realised they need to digitise themselves a bit — now about 40% of the shops using Ankorstore have an online store as well as a brick-and-mortar one."
Brexit
Ankorstore plans to use its latest investment to expand to more countries around Europe — namely the UK early next year. There, Ankorstore sees a key opportunity as the country leaves the European Union.
"Shops in the UK might start to see their distribution in Europe being complicated," Lacoste says. "So brands are giving us their inventory to distribute in Europe."
The company has a fulfilment centre in Paris, which British companies can ship goods to, paying just for the warehouse space and having their goods distributed by Ankorstore. 
As well as expanding geographically, the company will also use the new funding to increase its team — it currently has 26 staff based in Paris and Dusseldorf but anticipates increasing in size by two or three times.
Martin Mignot from Index Ventures, which led Ankorstore's latest round, is confident in the marketplace model's ability to help small shops around the continent. 
"By making it radically easier and more affordable for local retailers to source from independent brands," Mignot says, "they have the opportunity to supercharge neighbourhood shopping centres and become the backbone of independent retail across Europe."