Amazon has become such a juggernaut of ecommerce that when it entered a market like Sweden earlier this month, the country's retailers braced for impact.
But Amazon is far from invincible — it is being outpaced by dozens of competitors.
UK tech company Ocado, for example, has logistics warehouses that are more advanced than those at Amazon's most-recently built facility in Europe, according to two analysts from London investment bank Peel Hunt. 
Ocado's robots move about three times faster than those in the Amazon Tilbury warehouse and Ocado has automated solutions for some of the difficult grocery problems that Amazon still can't solve, such as robotic "suction pick" arms that can pick from a range of thousands of different items, without any prior knowledge of what each item is. 
And that's not the only company mounting a challenge to Amazon in Europe, a continent where market penetration is surprisingly low and in many markets — such as Poland — there is no dedicated local service at all.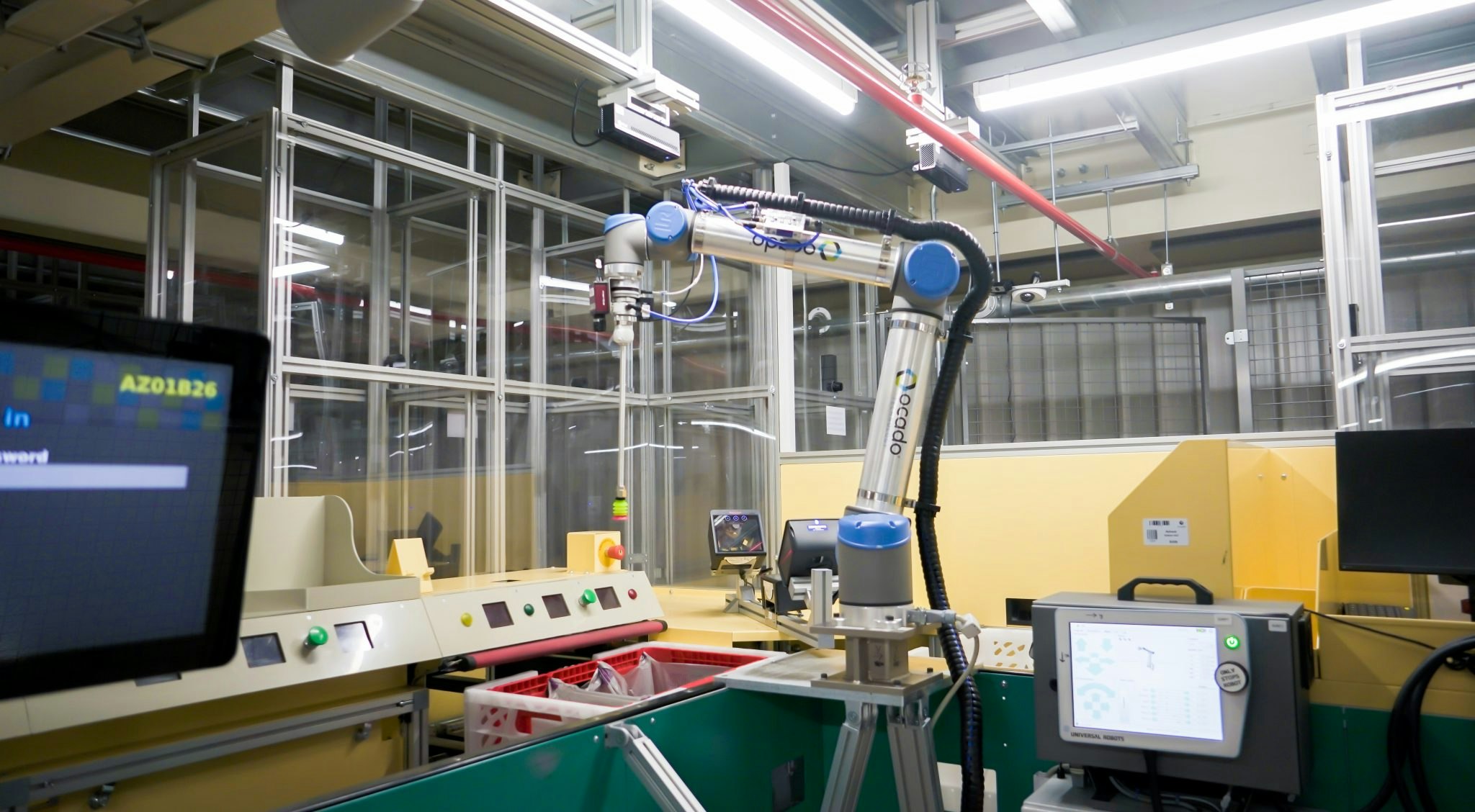 Amazon controlled 35% of the US apparel and footwear market in 2018, but just 8% of Western European sales, according to Euromonitor data. Competition is fierce from the likes of Otto in Germany, John Lewis in the UK, Zalando in Germany and E.Leclerc in France.
Beyond market share, there are a growing number of tech companies like Ocado which are facing up to Amazon — either by setting up direct rivals to parts of their business or creating technology and services to help bricks and mortar retailers really compete. 
This is the first in our three-part series on European companies challenging Amazon. In this part, we look at the companies making the powerful logistics and in-store technology helping traditional retailers take on Amazon. The second part will focus on the European markets that Amazon is still struggling to dominate, with the third looking at challengers to Amazon Web Services cloud business.
So who is beating Amazon at its own game?
The lockdown shopping boom helped lift Amazon's sales to a record-breaking $96.15bn in the third-quarter — numbers that are similar to the GDP of a small nation — and consolidated Jeff Bezos's position as the world's richest man with a personal fortune worth $200bn. 
Amazon has for decades now been a phenomenally slick and constantly improving logistics machine, with automated warehouses staffed by robots and a delivery network that will get goods delivered, in some areas, within an hour. It's left the rest of the ecommerce world trying to figure out how to catch up.
"Amazon sets the bar," says Steve Hornyack, chief commercial officer at Fabric, an automated warehouse company. "At first it was Prime and 2-day delivery, now the rush is for on-demand same-day delivery. It doesn't matter whether you really need something as quickly as that, once Amazon does it, that's what consumers expect." 
The good news is, though, that it is getting easier for other retailers to pick up super-speed retail tech, too, thanks to a handful of new startups, many of which have their roots in Europe. And some of these can even do better than what Amazon has to offer.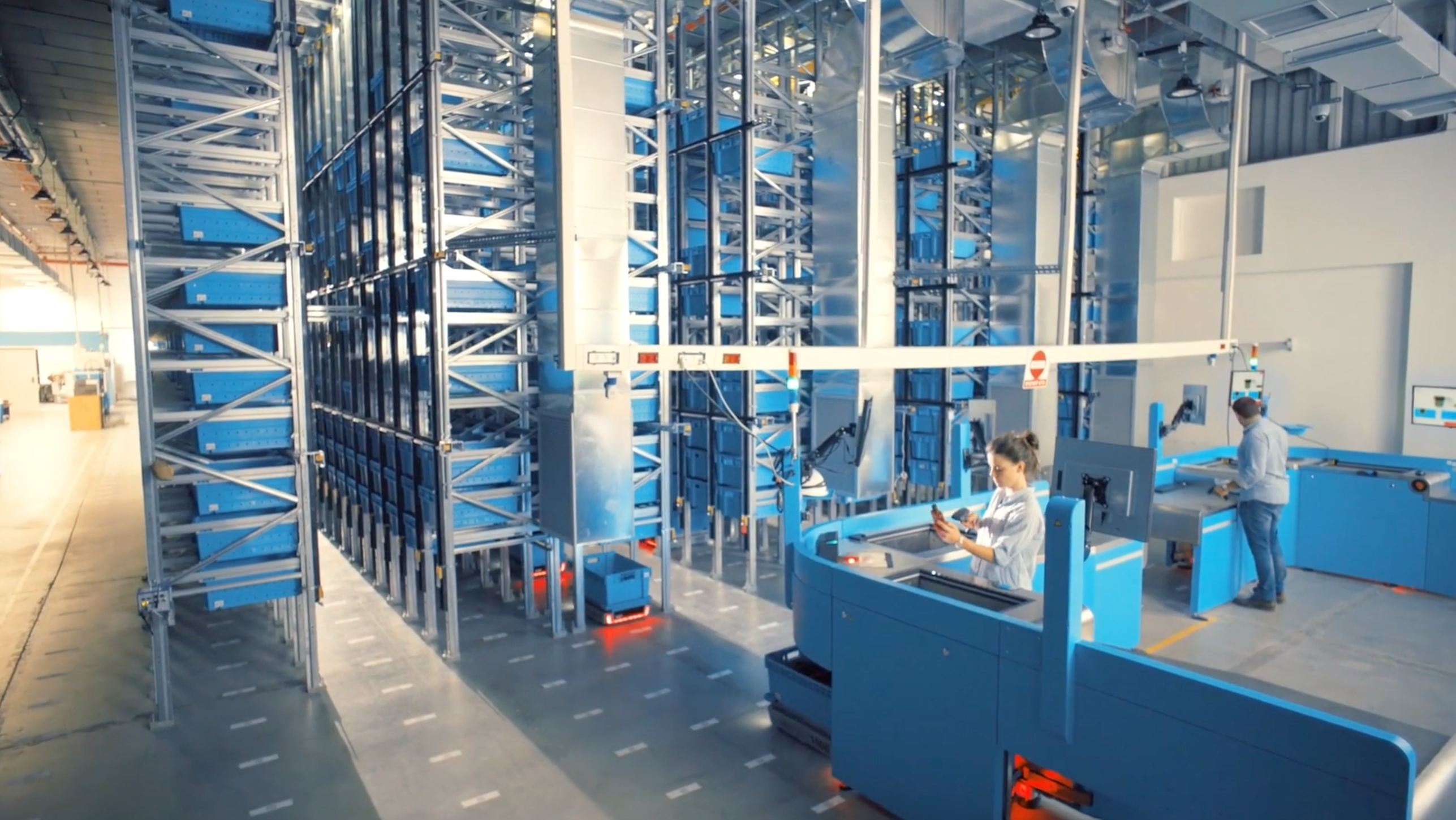 Fabric: The warehouse becomes a giant vending machine
Hornyak from the Israeli-born startup Fabric likens what they are building to "a giant vending machine". 
Amazon may have spent billions building more than 175 fulfilment centres around the world, but he says that Fabric is aiming to out-Amazon Amazon by building a series of micro fulfilment centres for retailers. 
These can be built at the back of any store, filled with robots and clever software, that will help get online orders processed much more smoothly. The idea is it could take a well-known but mainly bricks and mortar retailer — say, El Corte Ingles in Spain — and make an Amazon. 
The fulfilment centres tend to be between 500m2 to 3000 sq2 in size, pocket-sized compared to an Amazon mega warehouse. But the advantage is that they can be located close to customers, in city centres, and so deliveries can be made more quickly, says Hornyak . 
Fabric has built automated centres like this in Israel for Rami Levy, the supermarket chain, and Super-Pharm, the pharmacy group. The key benefits, says Hornyak, is that retailers can process orders more quickly, and cut the cost of getting an item to a customer's door. 
The way many retailers handle online orders at the moment is still to have human beings manually picking the items from the stores then shipping them to customers, a hugely inefficient system.  
"It was ok when ecommerce was 5% of sales but now that Covid has turned that into 10-20% it isn't sustainable. It destroys the store," says Hornyak. 
According to Jefferies, the financial services company, micro fulfilment centres can reduce the processing cost of an order by up to 75%. The up-front cost of setting up a centre is $2m-$10m. 

Fabric also offers a turnkey solution where they take over the whole handling of ecommerce orders from their own centres, for a cost of between 50 cents to $1 per order. Many non-grocery retailers go for this option, Hornyak says. 
Having tested out the system in Israel, Fabric has now moved to the US, where it is building a network of centres in New York, and looking at Dallas as a possible next city. The majority of its engineers, however, remain in Israel. 
Cleveron: vending machines go mobile
The vending machine concept is also what Estonia's Cleveron had in mind with its automated locker systems that dispense parcels and groceries to shoppers. It has seen increased orders from grocery store customers looking for new ways to get orders to customers in a touch-free way. 
Cleveron has a range of options for retailers, from a simple metal locker that can be placed outside a shop, to shipping container-sized automated kiosks that can be put into a supermarket car park. The company operates about 4,000 parcel hardware terminals for some of the world's top retailers, including Walmart, and delivers about 1.3m packages a month.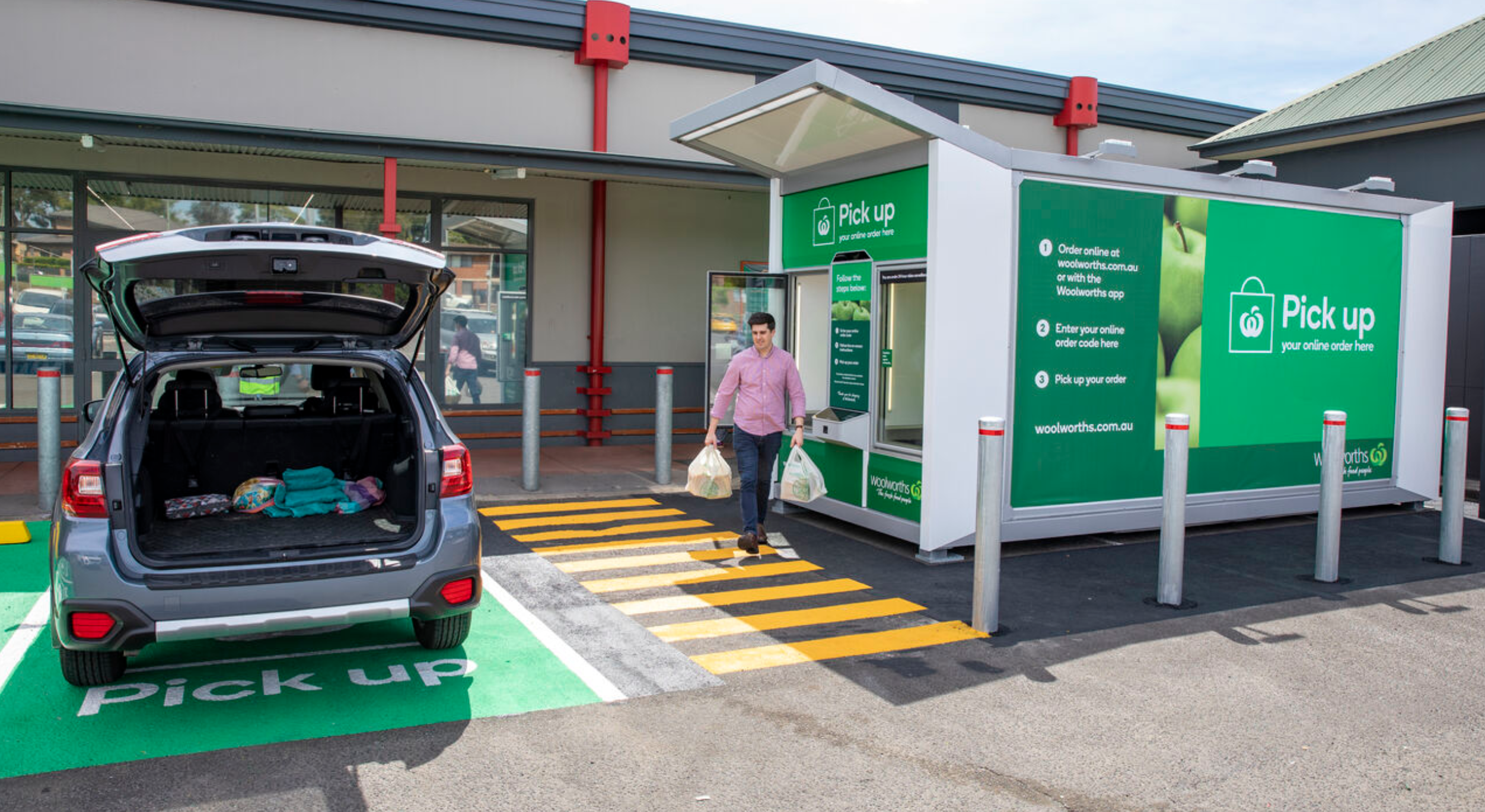 The lockers might seem very simple on the outside — the clever bit is behind the scenes where software and simple automation sorts out packages so that they can be stored in the most efficient way possible. 
And they could be expanded into a fully door-to-door delivery service. Cleveron is testing a fleet of mobile delivery robots and has plans for a network of lockers integrated into bus stops across Estonia. Its aim is that every village and small town would have access to such automated delivery.
Amazon, meanwhile, doesn't have a dedicated Estonian website. Locals generally have to order from amazon.de or amazon.co.uk.
Last-mile delivery by robot and drone 
Amazon's hard-to-match one-hour delivery could even be within reach for regular retailers, thanks to a growing fleet of robots and drones that could be pressed into service. 
Starship, another Estonian startup, has worked with the Co-op supermarket chain in the UK for more than two years, delivering groceries to customers in Milton Keynes with a fleet of small white robots that trundle along the city pavements.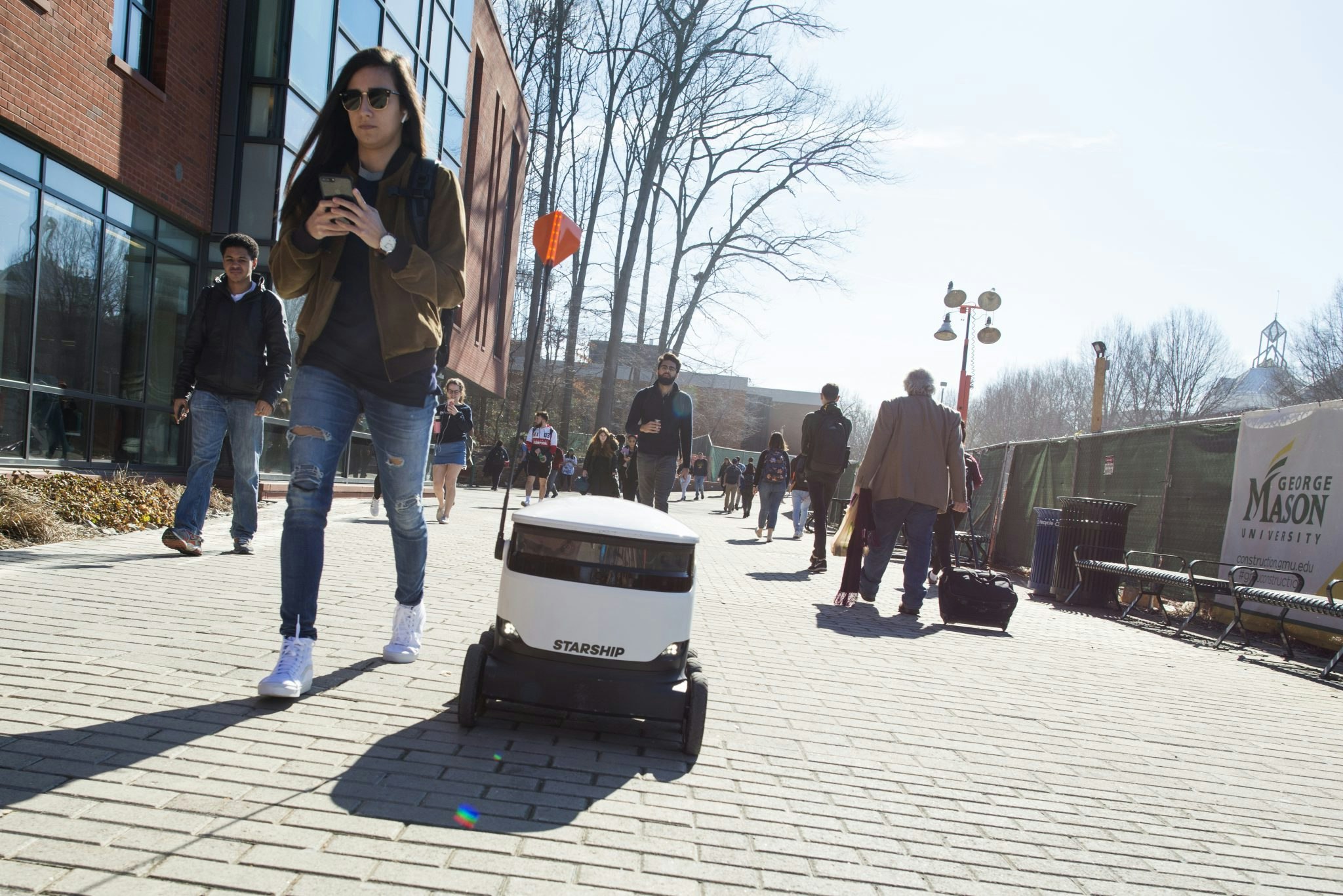 Co-op had been slower than many other supermarket groups in the UK to offer online shopping, but it can now leapfrog its rivals by offering delivery within an hour, thanks to the robot service. Initial trials went so well Co-op has now quadrupled the number of stores offering robot delivery and increased the robot fleet to 100.
Another supermarket group, Tesco, has speeded up deliveries even more by partnering with Irish drone delivery startup Manna. A small pilot programme began in Ireland in September, which would allow customers to order up to 4kg of shopping, delivered within 30 minutes. 
"We are on the cusp of the fifth industrial revolution — powered by drones — and our intention with Manna is to make drone delivery as pervasive as running water," Bobby Healy, founder of Manna, told Sifted in a recent interview.
When connected cars become shops, you will need better software
In addition to all the warehouse and delivery robots, what retailers need to keep up with Amazon is better software. 
Fifteen years ago moving to ecommerce meant just building a webstore and making sure it had some good SEO, says Dirk Hoerig, cofounder and chief executive of Commercetools, a German ecommerce software company. 
"That doesn't cut it anymore in 2020 — your website needs to work on smartphones, tablets and even cars," he says.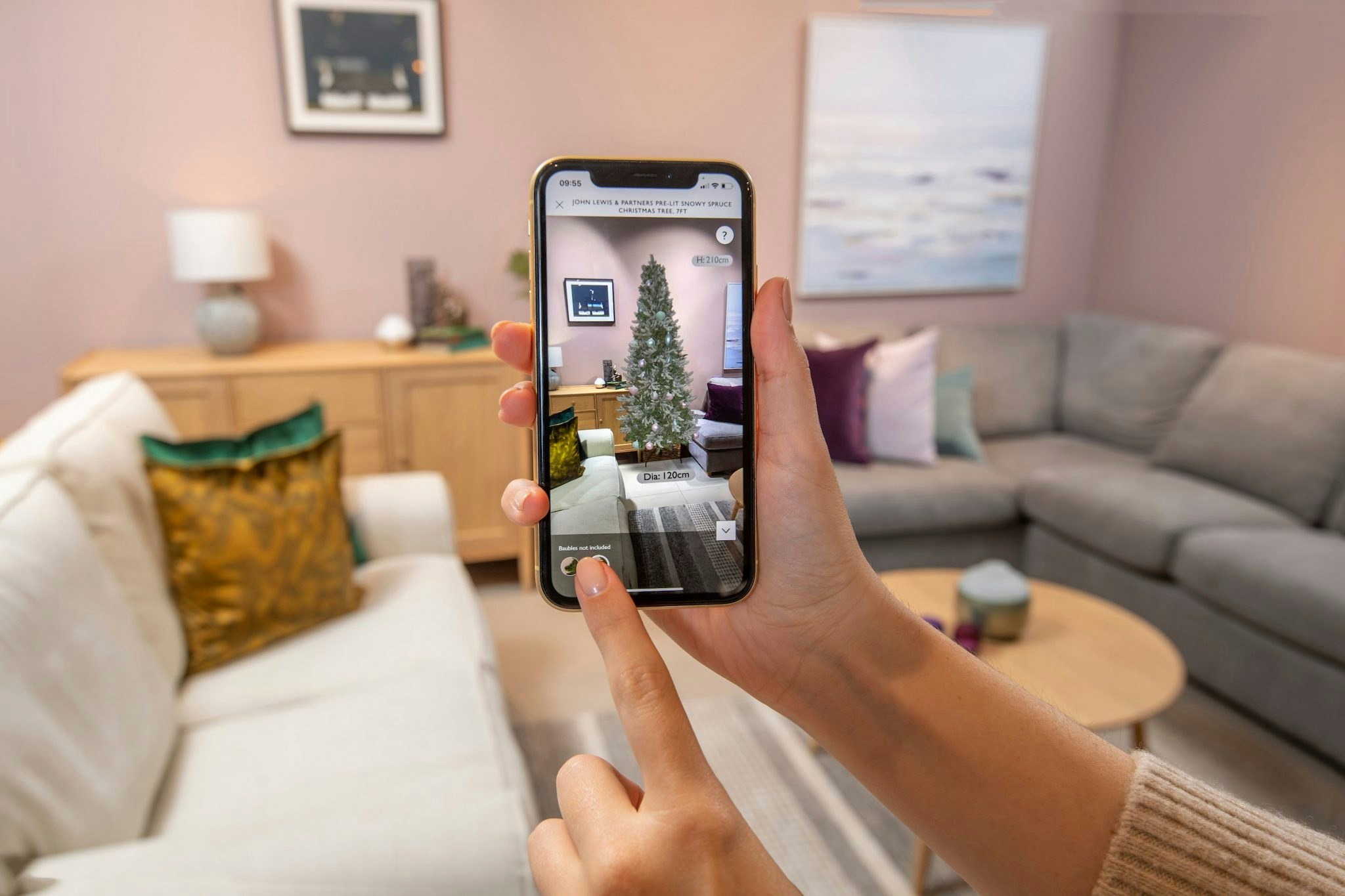 That last part isn't an exaggeration — Audi, for example, offers its drivers the ability to buy upgrades for the digital services in their car directly from their smartphone. Connected cars will increasingly become a place to reach shoppers — especially if vehicles eventually become automated to the point where drivers can take their attention off the road. 
Munich-based Commercetools built the ecommerce platform in for Audi to do this, and the company is working with a number of large companies such as Bang & Olufsen, Carhartt and Yamaha to revamp their sales back end. 
Much like Fabric's centres were about micro fulfilment, this is about micro service architecture. 
Hoerig likens it to chopping your ecommerce platform into a series of small lego bricks, which you can quickly snap into any configuration you need. Whether you put it on a mobile phone, or use it to run in-store point-of-service screens, the pieces have the look and feel of your online store and, crucially, all connect to the same back-end of inventory. 
"No more silos," says Hoerig. "It helps when customers are running both physical stores and ecommerce and want everything to link up in the same system. The combination of online and offline — click and collect — has become crucial during the coronavirus pandemic as people have avoided stores."  
The focus on bigger customers makes its approach different from Shopify, the Canadian ecommerce company that is helping smaller stores get their inventory online. 
Shopify is a off-the-shelf, one-size-fits-all service, while Commercetools customers will typically want to customise what they buy. Commercetools sees its competitors as the big software vendors such as Oracle, SAP, IBM and Salesforce. 
Commercetools has had an interesting journey as a startup, having been bought by REWE Digital, the digital arm of Germany's REWE retail group in 2014 and then spun out again in 2019, when Insight Partners invested €140m in the business. REWE remains a significant shareholder. 
Amazon Go
It's not only in online retail that Amazon's US style dominance of Europe is being fended off. A number of businesses are also offering alternatives to the tech giant's checkoutless retail concept: Amazon Go. 
With 26 stores in the US Amazon Go offers a futuristic physical shopping experience with no need to actively pay for items — customers just pick up what they want, and are charged via their Amazon account when they leave the shop.
Major European retailers are now teaming up with startups to offer a similarly frictionless shopping experience. UK supermarket chain Tesco is currently working with Israeli tech company Trigo, to develop a trial checkoutless store. 
Trigo differs to Amazon Go in that, rather than building checkoutless stores from the ground up, it retrofits a system of AI-powered cameras into the ceiling of an existing shop. 
When a user "checks in" as they enter the store, by scanning a QR code, Trigo's cameras track the shopper, identifying and recording which items are taken from the shelves. This data is then sent to a payment system, which bills the shopper for their items.
Trigo's cofounder and chief executive Michael Gabay says that the pandemic is pushing more big retailers to consider this low-touch alternative to checkout lanes.
"We are working with a few other major international retailers," he says. "Before Covid-19, the demand was very, very high and right now it's become even higher."
Gabay adds that Trigo's ability to bring the checkoutless experience to any retailer is likely to appeal to customers who are wary of Amazon's market dominance: "This can be put into any size of store and not just from one provider. That is probably quite appealing to a lot of people who would rather Amazon had less share of the retail market."
Another European challenger to the Amazon Go model is Portuguese startup Sensei, which shares a similar ambition to reduce Jeff Bezos's grip on autonomous physical retail.
"What we do with our technology is level the playing field for existing retailers and for traditional retailers," says Vasco Portugal, Sensei chief executive and cofounder. "They are now making their way to becoming technology companies. We help them with our expertise and the technology that supports these autonomous stores."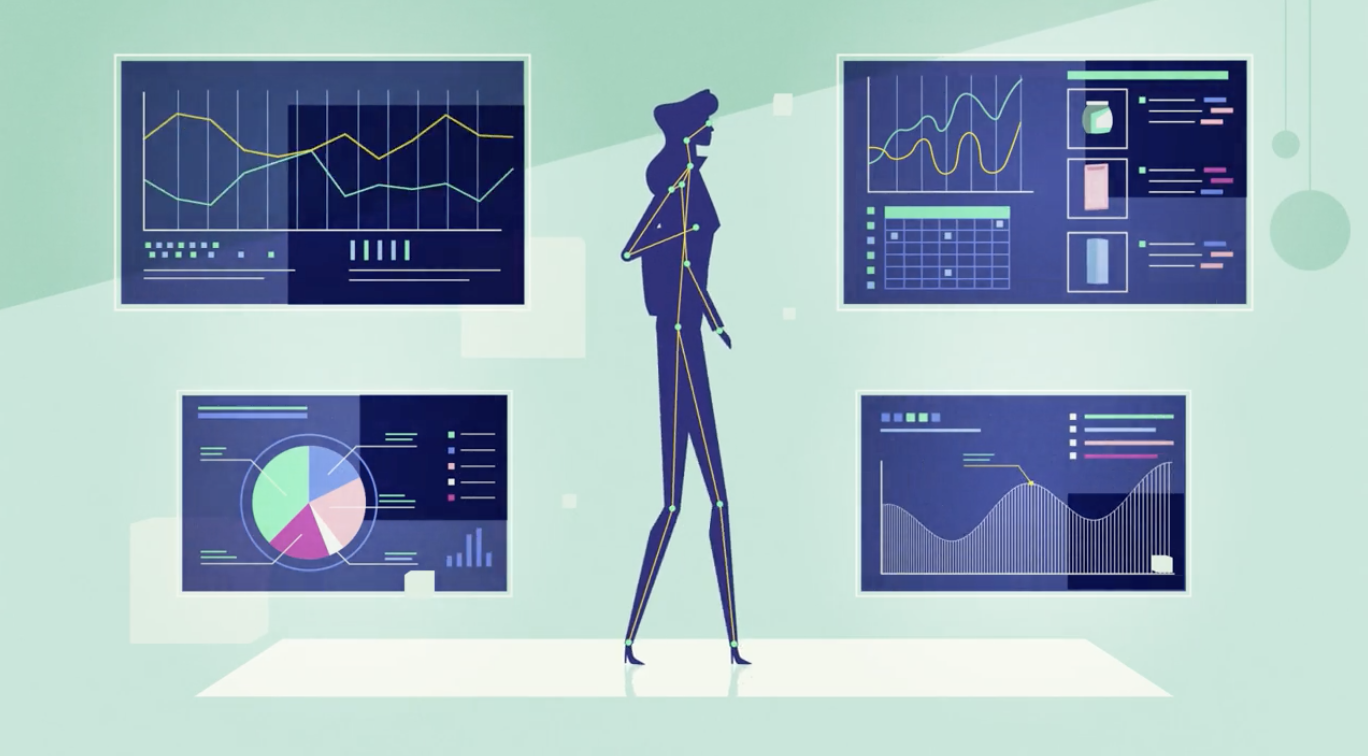 Data
Sensei and Trigo both acknowledge that the cost of their computer vision camera systems means they're currently only affordable for big international retailers, but both hope that the costs will come down over time.
There are also big incentives for sellers to adopt the technology, says Sensei's Portugal, due to the data insights from being able to track how customers move around a store and how they shop.
"You get a lot of different insights, the kind that right now you get in your ecommerce or digital platforms," he argues. 
"This kind of data allows you to optimize the assortment, the layout, optimize the entire operation, and that is real saving and a direct one. So even today, for a specific scale, you can get a very fast return on investment, from deploying one autonomous store."
Friction-less retail
But not all startups in the checkoutless retail game believe that Amazon Go's grab-and-go model is the future of modern shopping. Scandit is a Zurich-founded startup using mobile phone barcode scanning technology to put an end to checkout queues — and improve the tech offering of Europe's physical retail stores.  
Shoppers use their phones to scan the products as they take them off the shelves, and then pay automatically once they leave the store. 
It might not be as futuristic as the idea of just picking up what you want and walking out of a shop but, unlike Sensei and Trigo, Scandit's scanning technology is already being used by shoppers in major retailers, such as 7Eleven and Co-op Denmark.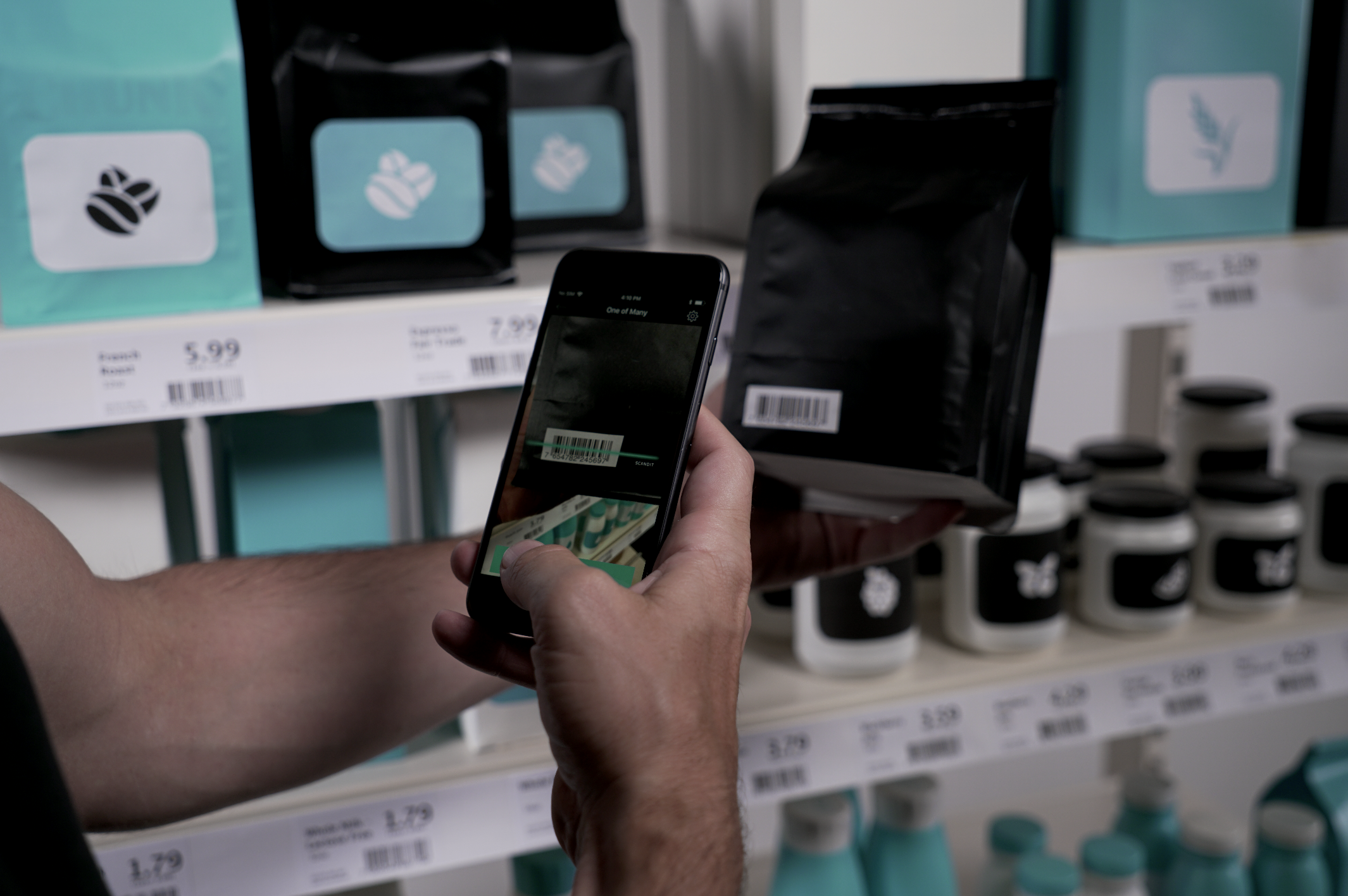 This early market penetration is due to the lower cost of installation, according to Scandit cofounder and chief technology officer Christian Floerkemeier.
"So a 7Eleven, you know, they could now go and go and say, let's go and rip out all of the ceilings, let's really change the entire way our store feels, to make it compatible with that sort of computer vision technology," he says. 
"Barcode scanning is still fairly frictionless. Not as frictionless, of course, as the Amazon Go model, but as an overall equation, given the investments I need to make for a computer vision system, from a business case, it doesn't really fully line up."
Floerkemeier, Portugal and Gabay all believe that the Covid-19 crisis has proved that physical retail isn't going anywhere, particularly when it comes to groceries. 
"Even though they can purchase online, they still go to stores with masks, which are highly uncomfortable, with limitations of traffic, waiting to check in and waiting to check out," says Portugal.
And given checkoutless technology's ability to reduce overcrowding and queues in stores, easy-to-install solutions like Scandits could see even faster uptake in 2021, as social distancing remains in place while we wait for vaccines to begin working.
Conclusion
In many European markets, Amazon is hugely powerful and feels like an ever-growing force. It is already the largest online retailer in Europe by some way, with revenue of $28bn in Europe compared to the next largest of $12bn for Otto. 
But it is far from omnipotent. Counting physical and online, Amazon is only Europe's 18th largest retailer. In many countries it has a tiny market share or barely exists at all — its launch in Sweden, the Netherlands and Luxembourg happened only this year. 
It is also facing political pressure, with constant regulatory attacks from Brussels. Only in November, the EU hit Amazon with formal antitrust charges over its treatment of the 150,000 European merchants selling goods through its website.
Now it also has the march of European startups and larger tech companies like Ocado, Fabric, Cleveron, Starship and Commercetools either challenging parts of Amazon directly or enabling other large traditional retailers to really compete. 
Amazon's conquest of Europe is far from assured.