Helsinki-based Alvar Pet recently raised €1m from Finnish and Swedish investors, including Finland's Maki.VC. The startup launched its service in April, offering eco-friendly dogfood, delivered directly to the customer's door. The idea is to create a range of zero-emission meals by making sustainable choices in every step of the operational chain, such as substituting conventional dog food ingredients for Nordic ingredients such as Baltic herring, faba beans and oats. The service launched in April in Finland and the team now has plans to expand to Sweden and Germany. 
The founding team comes with previous pet care experience. Ilari Haataja, cofounder and CEO,  was previously at EQT Partners and a board member at Nordic pet supply retailer Musti Group. Cofounder Henna Söderholm, meanwhile, previously worked in R&D at global dog food company Royal Canin. 
Sifted caught up with Haataja about the fundraising and future plans. 
What first inspired you to start a pet food business?
The pet industry is one of the rare areas where incumbents have not reacted to sustainability challenges that the industry is increasingly causing. Quite the opposite actually, increasing pet ownership (more puppies than babies are born in developed countries), premiumisation and pet humanisation are themes actively pushed by the market leaders – often, if not always, neglecting the environmental impact they are causing. For example, many brands these days produce "human-grade" dog food, which is environmentally disastrous. In countries with high pet ownership rates, roughly ¼ of animal protein is consumed by dogs and cats.
Many brands these days produce "human-grade" dog food, which is environmentally

disastrous.
Being dog owners ourselves in the founder group, we felt that these topics should be addressed and we founded Alvar with the mission to minimise the carbon pawprint. We started addressing the pawprint impact of food consumption that accounts over 50% of the emissions.
Another interesting part in the industry is the structurally un-optimised way to serve the customer. Long value chains with many middlemen result in poor customer (dog) understanding and lack of feedback loop.
This lack of up-to-date customer understanding paired with outsourced R&D leads to rigidity. We felt that in-house R&D together with strong customer and marketing capabilities would position us where we want to be: ahead of the curve.

What has been the hardest part about setting up the business?
Finding partners who meet the requirements we are looking for. Too often we find ourselves in a situation where suppliers are not able to offer environmentally-friendly off-the-shelf solutions.
Packaging is a great example and we had to postpone our treat portfolio launch with two months to find a recyclable solution we were happy with.
Sifted Newsletters
Sifted Newsletter
3x a week
We tell you what's happening across startup Europe — and why it matters.
We had to postpone our treat portfolio launch with two months to find a recyclable solution we were happy

with.
The majority of dog food's emissions trace to ingredient choices, and finding the right sources to sustainable ingredients has proven to be a challenge. For example, we've swapped from beef and rice to wild Baltic sea herring and Nordic oats.
The other hard part is the lack of transparency to the original material source we demand. The pet industry lags behind in regulation and you still regularly run into ingredient lists with terms like "animal-derived ingredients", with no further information.
What has been the most surprising thing you have learned about the market?
Fundamentally dog food is one of the most predictable subscription-like categories out there. But we still find ourselves educating the market about the benefits of recurring purchase models people are not yet used to.
Alvar pet recently received some VC funding. How easy or difficult was it to find investors to back the company?
Pet sector investments are a great fit for most VCs as the industry enjoys strong growth and is heading towards disruption. It was quite easy to get investors on the line (actually all contacts were purely inbound).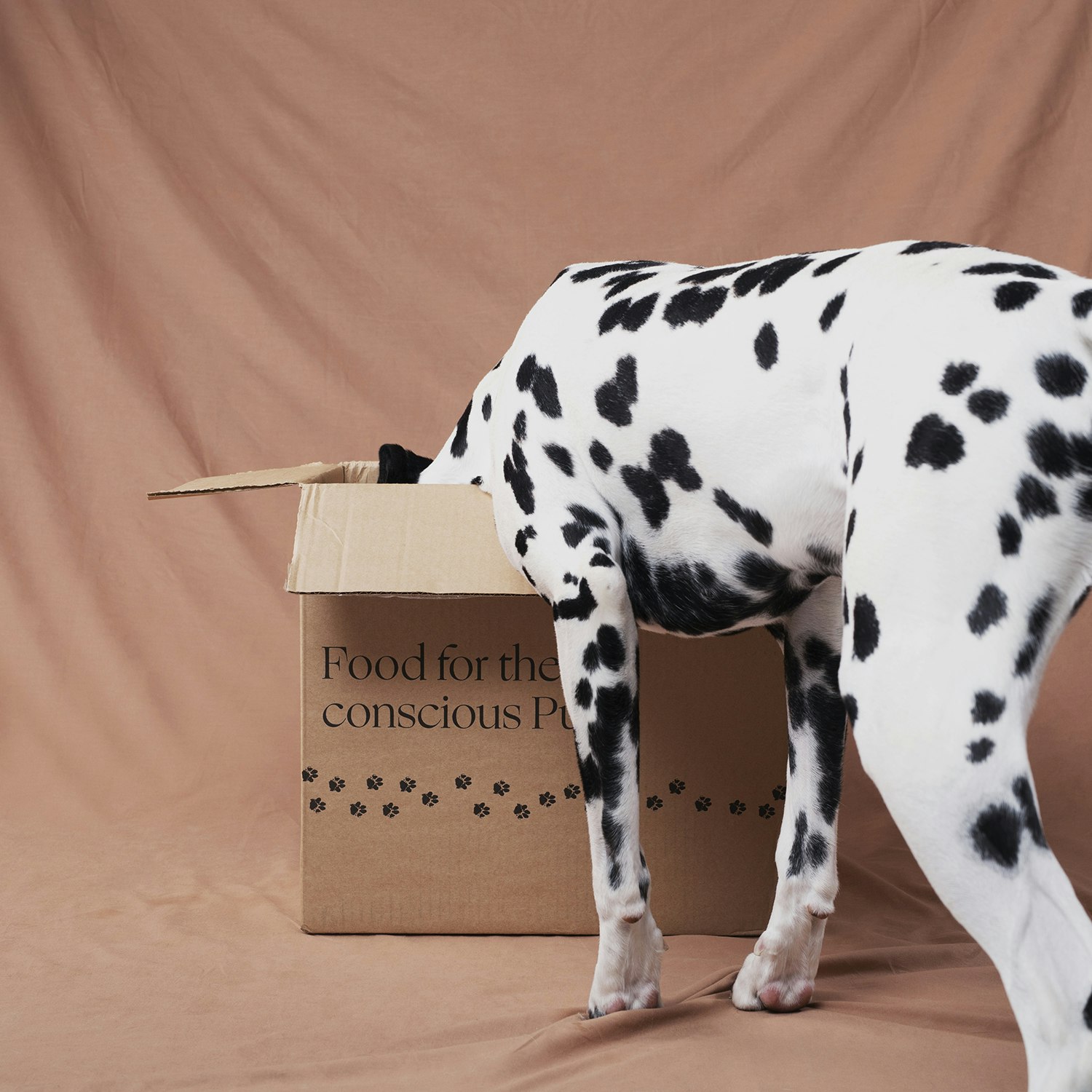 Did your investors have any experience of investing in petcare before? Did you have to do a lot to educate them about this market?
Some of our angel investors have experience working in the pet tech sector. For others, as sustainability topics and pet tech are fairly new in the market we had to do a lot of education. The market itself is quite easy to understand and unit economics were easy to explain.
How many investors did you pitch to before you got funding?
We talked to roughly 15 VC investors during the latest funding round and were lucky enough to get to choose an investor that had value-adding thoughts on sustainability, tech and brand building.
What advice would you give to other pet care startups about how to present this sector to investors?
In pet tech, just like in every other industry, an attractive, growing market alone will not cut it. Investors will want to understand what truly makes you stand out and challenge the global giants who dominate the market.
An attractive, growing market alone will not cut it. Investors want to understand what makes you stand

out.
Startups should always have the competitive edge in speed-to-market, and your organisation should be structured to enable that.
Unlike in many other startup sectors, customers are extremely passionate about pet brands and the products you sell. Emotionally, it's a high-involvement category for many. Understand your most valuable customers and leverage word-of-mouth to fight against marketing cost inflation.
What other options did you consider for financing? Could you have bootstrapped or crowdfunded instead? Was there a specific reason you decided VC funding was the best route?
If we had not decided to have our own R&D it would have been possible to move ahead with more limited funding. But since our target was to have our first product developed in-house, we needed a sizeable pre-seed angel round. That enabled us, for example, to get market feedback.
What will you use the money for?
After the latest funding round we have been expanding our portfolio beyond dry food and are actively building capabilities for international expansion.