Every three months, the 164 employees of Alan, the French healthtech startup, play musical chairs. 
Everyone packs up their desk and wheels their seats to a new spot in the office. They get a new desk buddy and a new view. 
The idea, says Jean-Charles Samuelian, cofounder and chief executive of Alan, is to stop cliques forming and to encourage people to make new friends across departments. 
It's far from the only thing Alan employees do which might seem a little… unusual. 
No meetings
At just four years old Alan already has a distinctive (and deliberate) company culture. There are no meetings, every employee can see what everyone else earns, all decisions are written down and there's a super rigorous hiring process. This addiction to transparency goes so far that even the annual shareholder update is posted on Alan's blog.
And it seems to be working out nicely for Alan: the health insurance business acquired 41,000 new users last year (reaching 66,000 in total) and onboarded 2,482 new companies. Its signed annual recurring revenue grew 250%, from €20.1m to €50.5m, it hit an NPS (net promoter score) of 70 and it joined government agency French Tech's Next40, a programme for the country's most promising startups. 
The only health app you need
Alan has a rather ambitious vision. "In 10 years, 20 years, we think we will be the only app you use for your health," says Samuelian. 
It's not the only European startup with that goal. There are several other well-funded companies with a similar mission — namely digital doctor and telemedicine companies Babylon, Ada Health and Kry — although none are taking Alan's approach of tackling health insurance first. 
"Health insurance is at the very middle of the care system — we interact with the end user, we interact with the doctor and we interact with the hospital," says Samuelian. "Financing health is always going to be there, you will always want to be reimbursed — while telemedicine, it's really nice to have but it's not the number one feature you want." 
In France, 96% of the population have private health insurance. It's a €50bn market but has, like many industries, seen little innovation and in many cases remains clunky for users.
Before Alan, the last company to receive a health insurance licence in the country was in 1986, says Samuelian (a favourite fact at Alan).  
When Alan launched its mobile app in October 2016, its first customers were startups. (Companies have to provide health insurance to their employees in France.) Then requests to join started flowing in from self-employed people. Now Alan is signing up companies with as many as 8,000 employees. 
It's also expanded into new sectors, such as the hospitality industry, where its mobile app is a good fit — hotels and restaurants have high turnover and employees rarely work on a desktop.
And it's eyeing up Spain and Belgium — not so much for the size of the market there, but to use as testbeds ahead of a far more ambitious expansion plan.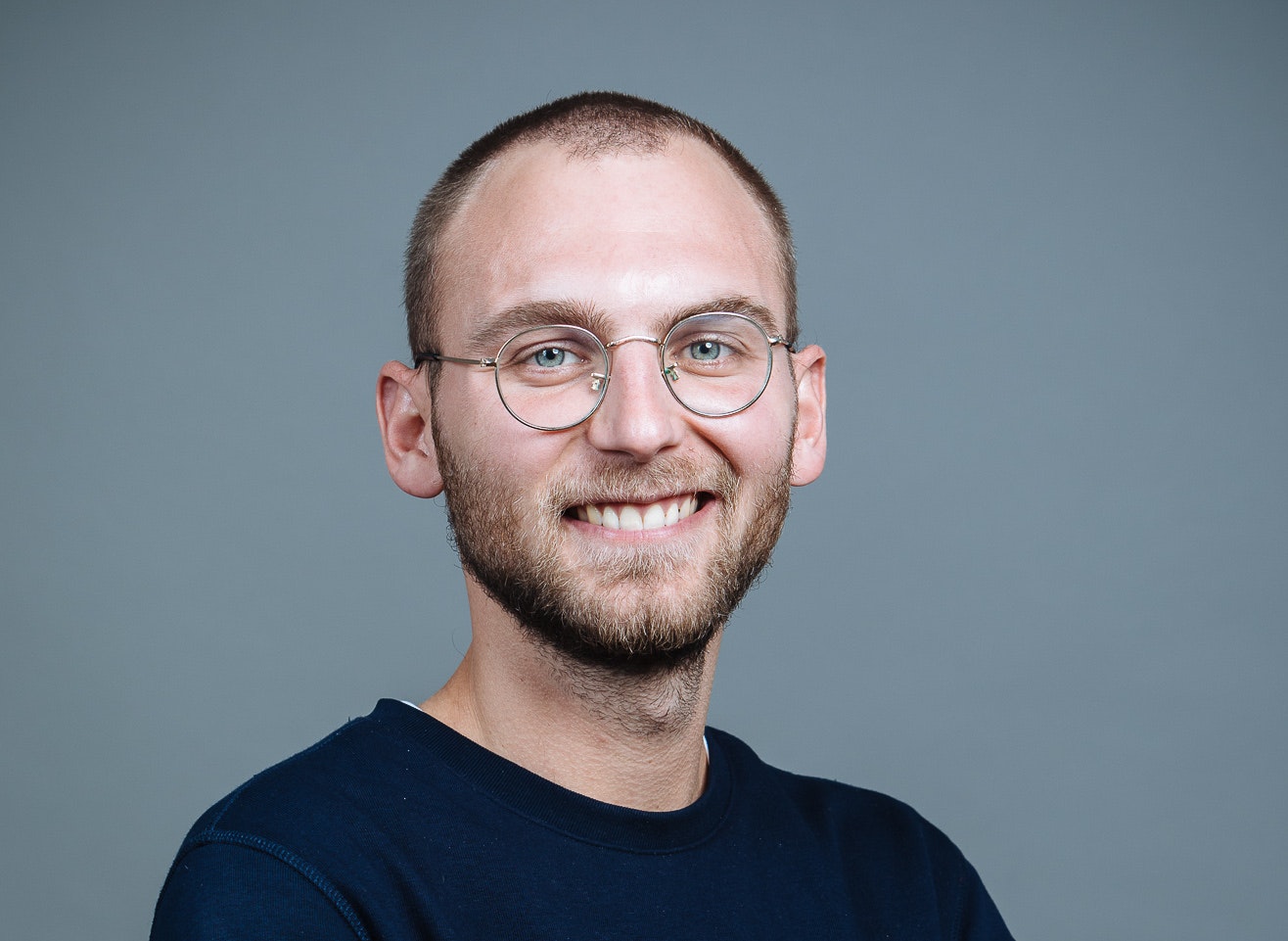 "They have some great similarities in the way the market is built, but also some great difficulties," says Samuelian. "It's going to force us to learn new things, adapt to the market, adapt to local systems, connect to the healthcare providers. Can we build a company that is multi-local with a single platform?"
"If we manage to do that well in three countries, we are going to be very aggressive in terms of international growth." 
What problem are you trying to solve?
Back at the office, a clear sense of purpose also runs through the organisation itself. 
Samuelian and his cofounder, Charles Gorintin "spent a lot of time" and "put a lot of thought" into how Alan would run in the early days. (This isn't Samuelian's first company, and it shows.) 
"You need to be very articulate about your business model and the problems you're trying to solve. And you need to be very articulate about how you're going to solve them," he says. 
All that thinking led the team to four core values: fearless ambition, distributed ownership, radical transparency, and personal and community growth. 
They're not just buzz words, though, he insists; they influence how the whole organisation runs — and how it treats its people.  
You need to attract the best people in the world, if you want to solve the biggest

problems
"You need to attract the best people in the world, if you want to solve the biggest problems," says Samuelian — and the best people like (fearlessly) ambitious goals, being their own boss, knowing why decisions are being made and continuous learning. 
Everyone's a boss
On Tuesdays all Alan employees review their work. 
"Everybody in the team takes a step back: What did I achieve this week? What are my reserves [what do I have left to do]? What are my objectives for next week?" 
This forces employees to take stock, says Samuelian: "If you have 10 objectives, you have a problem. If you have no objectives, you have a problem. You're trying to see what's really important for you — and is it aligned with the objective of the company?" 
This is "distributed ownership" in action. 
"If you hire really smart people, you want them to be able to make decisions, so you need to distribute ownership. That's the only thing that's going to make it sexy," says Samuelian. 
"In my first company I don't think we were able to attract the cream of the crop — really good people, but not the top top. We were managing them too much, and it was a non-virtuous circle. I wanted to do the exact contrary [with Alan]."
This approach is certainly attracting some top people: last year, senior additions to the team arrived from Criteo, Algolia, ManoMano, Uber Eats and Stripe.
It doesn't mean everyone gets a say in everything, however. "We are not a democracy," says Samuelian. 
"When you are the owner of a topic [or a project], you are supposed to take the boldest decision possible, not the decision that pleases people." 
Distributed ownership
Alan doesn't have meetings — instead it has an online forum where people responsible for projects can share "issues" and ask for feedback and advice from others, with strict timelines within which others can contribute. Sometimes issues are shared with just a few relevant people, sometimes with the whole company.
This digital form of decision making has become firmly embedded in the company's culture. "It's so ingrained in people that now, if you make a decision and it's not written down, it just didn't happen," says Deborah Rippol, Alan's head of talent — considered to be one of the best in her field in France. 
When it comes to big decisions like shaping the company's roadmap, decision-making "is a combination of very top-down and bottom-up". 
"One of my ownerships as CEO is to set a strategic plan for the next 12 months. But the way it works is that I'm going to ask, 'What do you think we should have solved in one year's time?' And then people will contribute, then I will do my own version and I will share a first draft. All steps are public, accessible and everybody can challenge them."
This digital process helps people feel involved, but not overwhelmed, says Samuelian. It's also a way for remote team members to have as much influence as those in the Paris HQ, and to make decision making more transparent. 
"Meetings are not transparent, because they force you to be in one point in time in one place. And it's really hard to track decisions taken two years ago because they are not documented." 
Radical transparency
In order for Alan's kind of management structure to work, transparency is key, says Samuelian. 
"We are very clear on who owns what — and when you decide on this level of empowerment, and you want people to be able to make decisions, they need information. 
"That's why we focus on radical transparency. We believe that it has a lot of advantages — people have all the information they need to make a decision, but it also forces you to explain what you do and to explain why. You are forced to articulate what you do.
"I think it's great as founders and the leadership team to have to explain why you make decisions. It forces you to be fair." 
One of the best examples of this is Alan's transparent salaries. Everyone in the company can find out how much everyone else is paid and how much equity they have — and, the idea is, understand why. 
Employees are graded based on a career framework, which takes into account how much impact they have on the company.
"Management is not really valued at Alan — we think coaching and helping people grow is really important, but not everybody wants to be a manager. Some people want to be a really great individual contributor. People might have impact because they coach a lot of people, or they might have impact because they're very central to strategy. There are a lot of different ways to be really impactful." 
If you can explain why someone is paid what they're paid, this shouldn't cause a problem, says Samuelian. Not being open about it could be more problematic: "People will know [each others'] salaries and equity, because this kind of information is always available somehow." 
Having an open salary really forces you to create a better gender

equality
It's also a good way to eliminate bias from employee pay. "Having an open salary really forces you to create a better gender equality," he adds. (Alan's gender split has improved over the past year, rising from 28% to 41% female, although still only 15% of senior roles are taken by women.) 
Low churn
This might sound a bit whacky to some, but Alan's employees seem to love the company's culture. Just 12 people have left (once they have passed their probation period) in the four years since it launched — in part because Rippol and her team put so much effort into hiring the kind of people who will love it at Alan, and not the kind of people who would hate it. 
Aside from some of Alan's more radical organisational features, the company also offers typical startup perks. There are yoga classes twice a week — but no ping pong tables. There are free meals — when employees want to catch up over lunch, in the office or outside, Alan will cover it. Samuelian also tries to make time to eat lunch with the team everyday: "I hate that most CEOs of companies I know always have outside lunches. I think it's really important to be with the team; this way you have better discussions."
The low churn rate might change soon, however, as the company continues to grow fast (it's planning to hire 79 more people this year).
"What's tricky is to make sure that each individual feels recognised as you grow," says Samuelian. "We hire people that want to have an impact — they don't want to feel like they're a cog in a machine and that can happen when you start growing." 
"But I think if you take the eight people [that have been here since the beginning], they are just focusing on more and more exciting problems and they love that. I think as long as you have growth, and you focus on problems that are bigger and bigger, it's great."