Feeling haggard after a delayed holiday flight, lost luggage and a mile-long queue at passport control? You'll be relieved to hear that the airline industry is at least trying to speed up efforts at transformation.
"We are reimagining what it means to be an airline. We are looking for transformational tech and emerging technologies," says Dupsy Abiola, head of innovation at International Airline Group, the parent company of British Airways, Iberia, Aer Lingus, Vueling and Level.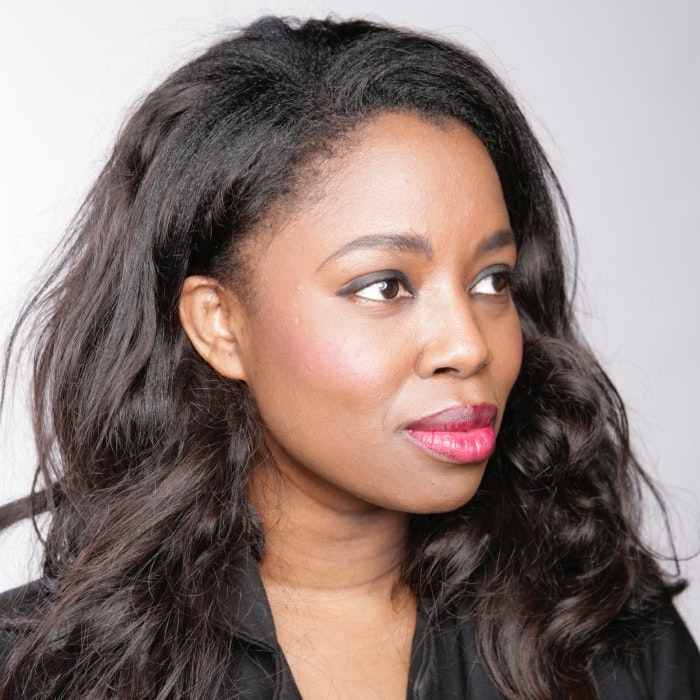 When everything from ordering a pizza to hailing a cab is being redesigned by tech, she says, the air travel cannot be left behind. Working with startups to find breakthrough technologies is increasingly becoming the norm for the entire industry.
We are reimagining what it means to be an

airline.
IAG was one of the earlier companies to jump on this trend. It started running a startup accelerator programme, Hangar 51, in 2016. Other early adopters include Easyjet, which has also invested several million pounds since 2016 into a Founders Factory programme that will build and nurture travel startups for the budget airline. US budget carrier JetBlue opened an investment arm, JetBlue Ventures, in 2016. Airlines such as Lufthansa and Ryanair have also had in-house innovation labs for several years. 
"Companies are understanding the speed of customer change and realising that being in partnership with startups is the way forward," Abiola says. Recently there has been another rush of activity. Singapore Airlines started an accelerator programme in January of this year. The International Air Transport Association (IATA), the trade association for the world's airlines, started an accelerator programme last month. Air France and KLM founded a startup studio at the end of 2018, BigBlank, where they plan to run a 12-18-month programme to take very early-stage travel startups from idea to market.
While some airline startup programmes have already shuttered — Qantas, for example, ran two accelerator cohorts and then discontinued the programme in 2018 — Hangar 51 is just about to launch its fourth 10-week programme. The programme is looking for startups offering anything from robotic baggage handling, to using biometric identification to speed up boarding and using machine vision technologies that could improve tasks like refuelling and maintenance.
So what can others learn from the Hangar 51 experience?
How Hangar 51 works
Hangar 51 usually gets more than 400 applications for the programme, out of which 40 startups are selected to present their ideas to IAG executives on pitch day. Of these, 10 are selected for a place on Hangar 51's 10 week programme, which includes mentoring, introductions to senior airline executives and the chance to build a pilot programme with one of the IAG companies.
75% of the startups that go through the Hangar 51 accelerator go on to work with one of the group

companies.
For startups wanting to win big clients in the airline industry, an accelerator programme like this can be a good shortcut. Abiola says that 75% of the startups that go through the accelerator go on to work with at least one of the group companies in some way.
Sifted Newsletters
Sifted Newsletter
3x a week
We tell you what's happening across startup Europe — and why it matters.
In exchange IAG gets first dibs on working with these new technologies and the right to participate in any fundraising rounds the startups might have in the two years after the programme. Abiola says IAG will typically invest in one or two of the companies in each cohort.
So far IAG has accelerated more than 20 companies, including SkyLights, which makes virtual reality headsets for inflight entertainment, and 30k, a US company that helps customers track their airmiles and other frequent flyer benefits. It has invested in Esplorio, an automated travel journal app, and VChain, a company that authenticates travellers' identities using blockchain.
How companies can make the most of an accelerator (hint: remember the almond croissants)
Irra Ariella Khi, cofounder and chief executive of VChain, had already been through Seedcamp's more general accelerator programme when she applied for the Hangar 51. Although VChain's basic blockchain ID technology could be applied to any number of industries, Khi had identified the airline industry as her target.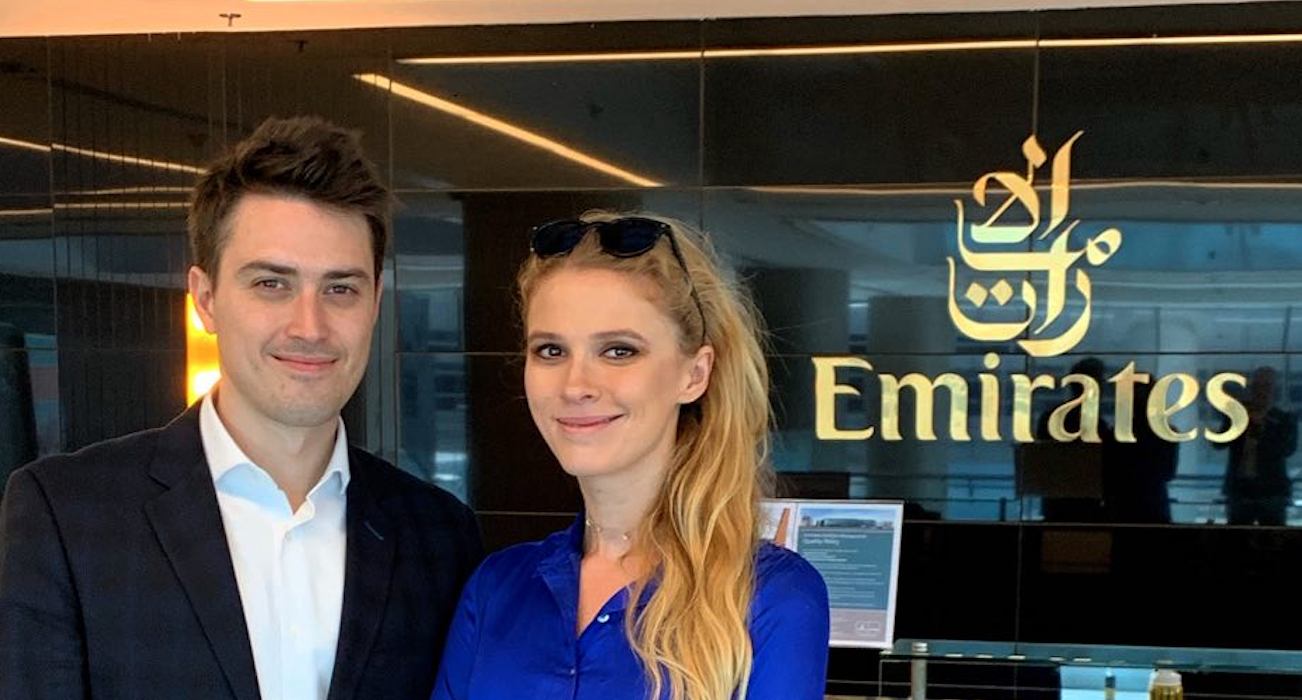 VChain's system can connect the passenger identity data held in different government, security and airline systems, and Khi felt it could be used to transform airport check-in processes.
Are you interested in reading more about corporate innovation?  Would you like regular updates from Sifted on this? Register your interest here.
At first it might do relatively simple tasks such as flagging up when a passenger's ticket data doesn't match what is on their passports. More ambitiously, it has the potential to overhaul immigration and border control, reducing the need to check physical passenger IDs by 90%.
On pitch day, Khi was the only woman out of 30 startup finalists.
I was so nervous I threw up

twice.
"I was so nervous I threw up twice," she says. Luckily neither time was on stage. And VChain was one of five companies picked for the first ever cohort of Hangar 51.
Khi and her team of five moved to Hounslow West in London, close to where many of the airlines were based, and used the 10 weeks to get as many meetings with IAG executives as they could.
At some points, says Khi, the team was doing 100 meetings a week, and they used every trick in the book to make themselves memorable and easy to work with.
"If someone said they could make a meeting at 8pm at night we said yes. We made every meeting a cake meeting. There was one executive who I knew liked almond croissants so I always brought him almond croissants when we met," says Khi.
She says that a high level of senior executive access is the key thing that makes a corporate accelerator programme worthwhile. It is worth asking searching questions about this before joining, she says.
If you don't have senior sponsorship, you will be wasting your

time.
"If you don't have senior sponsorship, you will be wasting your time," she says.
The VChain team also spent hours walking around the Heathrow Terminal 5 building looking at where their technology could be used to improve processes. Being under IAG's wing meant they could get access to behind-the-scenes areas that an ordinary startup would not be able to get to.
At the end of the 10 weeks, Khi had what she wanted, a commercial agreement with IAG, and later, funding as well.
"To get one agreement with one airline would have been amazing, but to have one with the whole group was transformative. We couldn't have got that if we didn't go into Hangar 51," says Khi.
The IAG deal became a springboard for other deals — the company is now also working on an immigration project with the Emirates Airlines in Dubai and won the IATA innovation award at the end of last year.
Khi stresses however, that getting the best out of the accelerator was about being ready to work hard. "The onus should not be on the corporate to make things happen for you."
How do corporations make an accelerator work? (Hint: get that pilot set up quickly)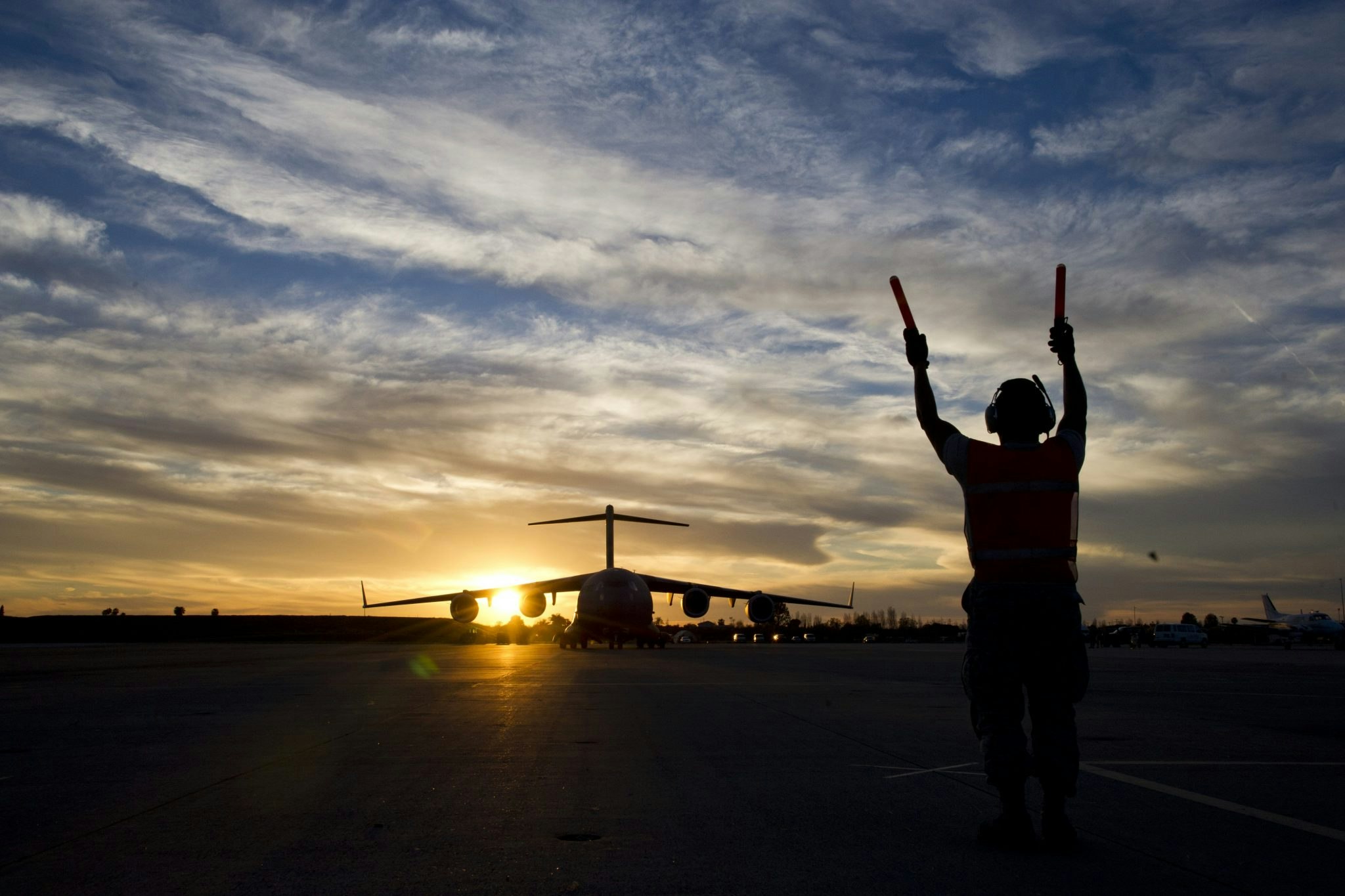 Some 60% of corporate accelerators fail after two years according to CB Insights. Having made it into its fourth year means Hangar 51 has done better than most.
And one statistic that Abiola is quite proud of is that so far, all of the companies that have gone through the Hangar 51 programme are still alive. Around 60-70% of them have gone on to raise funding, even if it was not with Hangar 51.
Perhaps it helps that Abiola herself is a former entrepreneur, having founded Intern Avenue, an award-winning platform that matches paid interns and graduates with employers. She "gets" startups, and has tried to make working with IAG easier for them by doing things like speeding up decision making, simplifying contracts. Many small startups can be inadvertently killed by the slothful pace of a big corporation.
Understand where you fit into the ecosystem. Are you a replacement or an

add-on?
There is also a huge emphasis on getting pilot projects up and running. An accelerator programme with vague goals such as "introducing new ideas" will not help a startup win contracts. A successful pilot project will.
"The focus on programmes like these is on building something that a corporation is very likely to buy," says Ben Thomas, head of development at LMarks, which has worked with Hangar 51 on its accelerator programme until this year, when IAG decided to start handling the operation in-house.
Abiola also has some unvarnished advice for startups about making the best of their time at an accelerator: forget about how whizzy your tech is, and focus on really understanding how you can solve a customer problem.
"It is important to understand where you fit into the ecosystem," says Abiola. Startups need to decide if they are offering a replacement for something the customer is already doing, or an add-on service.
"If you are a replacement are you 10x better or cheaper than the thing you are replacing? If you are an add-on, where is the money going to come from to pay for it? How will you convince a company to take a punt on something new?" she asks.
Are you interested in reading more about corporate innovation?  Would you like regular updates from Sifted on this? Register your interest here.
Airline accelerator programmes to note
(Did we miss one? Please let us know. We will keep updating this list.)
| | | | | |
| --- | --- | --- | --- | --- |
| Company  | Accelerator  | Details  | Duration  | Does the accelerator take equity?  |
| IAG  | Hangar 51  | Mentoring, introduction, the opportunity to build a pilot with an AIG company | 10 weeks  | No, but Hangar 51 reserves the right to participate in any funding rounds — taking up to 20% of equity —  for two years |
| Emirates  | Intelak  | Offers a cash prize of around €12,000, structured mentorship, development space at the Dubai Technology Centre | 3 months | No  |
| IATA | ACCELERATE@IATA | Will accelerate 20 to 30 startups per year, matching their solutions with industry requirements, resulting in several pilots or implementations with participating airlines involved. | 3 months | |
| EasyJet  | Part of the Founders Factory accelerator  | Startups get £30,000 in cash and support and mentoring valued at £220,000 | 6 months  | Founders Factory takes a 4-7% stake in the company in exchange for the programme.  |
| Singapore Airlines  | SIA Accelerator Programme | Up to €97,000 in development funding  | 10 weeks  | |