When the emergency services receive a call about a suspected heart attack, they need to make a diagnosis, fast. With every passing minute, a patient's chances of surviving drop 10%.
This is one of the areas where the Danish startup Corti thinks it can provide a valuable product to health services and hospitals worldwide with an artificial intelligence voice recognition tool to help with the dispatchers making the right call.
In Denmark, around 73% of the calls to emergency services when someone has had a cardiac arrest are successfully diagnosed on the phone, according to a recent study. With Corti's AI tool, which is pictured on the man's desk below, this could be improved to 93%, according to the company.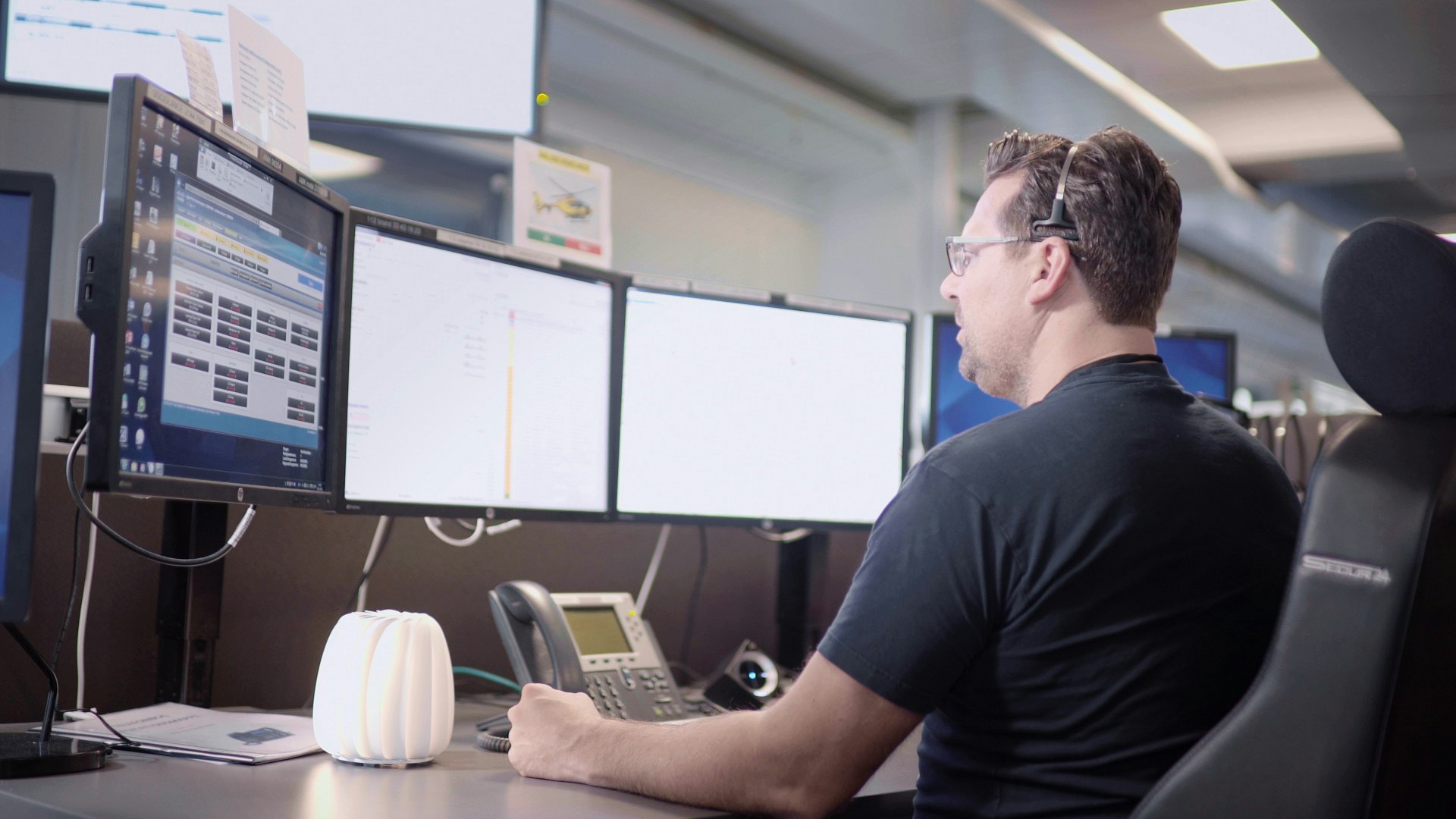 Diagnosing cardiac arrests is the first step in a wider mission by Corti to have its AI listen in on all doctor-patient conversations to help with all different kinds of patient diagnoses, according to the company.
"Corti was founded on the premise that in the future every professional will have AI augmented tool like a co-pilot, they would have an assistant sifting through information and giving them cues of how to treat and care for patients," says Andreas Cleve, chief executive and cofounder of Corti.
Tests at five cities in Europe
Corti, which was started in 2016 and has raised €3m from the Scandinavian venture capital firms Sunstone, Nordic Makers and Byfounders, has been at the vanguard of startups in Europe looking to use technology to overhaul the medical sector.
Corti works by listening to the words used by callers describing the sick patients, the surrounding sounds and the caller's distress. Corti's AI tool will, when it detects a sign of cardiac arrest, light up to give the emergency personnel a cue.
Corti has been testing its tool not only with the Copenhagen emergency services, but at four other locations in European Union through a pilot project with EENA (the European Emergency Number Association).
We didn't enter this space to solve emergencies, but to find a conversation where we could prove that having AI in the loop would be the

future
"In the analogy of pilots, you would never imagine a plane flown by one pilot because he or she is responsible for 150 people," says Cleve, adding that doctors could be responsible for 150 lives in a day as well. 
According to a new study published in Resuscitation Journal analysing over 900 calls to 112 where the patient had a cardiac arrest, the Corti tool was better and quicker at diagnosing the patient than medical dispatchers.
"With the new report, we have proof that the trials actually host machine learning models so people will understand what we have built. A lot of people still think that we are only about cardiac arrest, that is fine. But we didn't enter this space to solve emergencies, but to find a conversation where we could prove that having AI in the loop would be the future," Cleve says.
Not just A&E but all doctor-patient conversations
In the end, Cleve wants Corti to be listening in to all conversations patients have regarding their health, either with a doctor at his or her own practice, over the phone to the health insurance company or to the emergency services.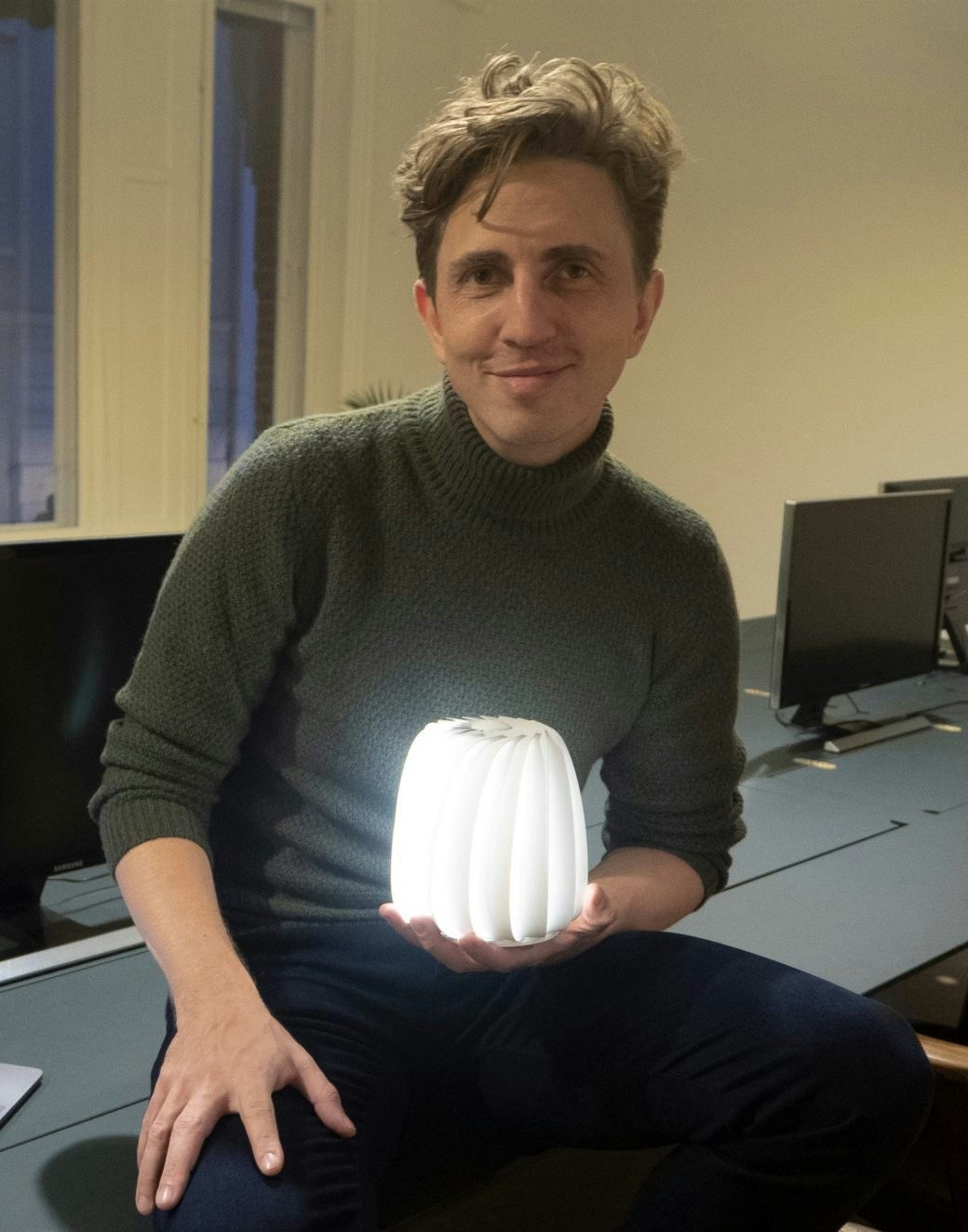 "Who would you like to listen, the doctor or the doctor plus one? In this way you get the best of both worlds," Cleve says. "Ambulances that we have a partnership with, they trust what we do, but to build new trust we needed doctors saying this is cool."
Because of the difficulties to persuade doctors to put a microphone in their practices, the founders of Corti thought they first had to prove themselves and therefore reached out to Dr Michael Sayre, who is a medical director at Harborview Medical Center in King County in Seattle. According to Cleve, this is the department that is best in the world in pre-hospital survival rate.
"We knew that if we started off in one vertical that had quantifiable benchmarkable diagnostic data directly correlated to calls that we could augment, then we could go back to the other verticals and say 'Hey, you should put up a microphone in here.'"
10 million calls' worth of data
Corti was founded by Andreas Cleve, Lars Maaløe, Michael Boesen at the beginning of 2016, when the technology for voice recognition had changed dramatically. With a company of 25, Corti's office is quieter and more spacious than most startup offices and is situated one block from the tourist magnet Nytorv in central Copenhagen.
What is necessary when developing an AI tool from scratch is that there is enough data available for your AI to learn from.
Who would you like to listen, the doctor or the doctor plus one? In this way you get the best of both

worlds.
For Corti there was available data in Seattle, both in terms of phone calls to emergency services — 10 million calls to be exact — but also from the ambulance services and the hospitals that kept data on what happened to the patients. Because of that, Corti could follow up the treatment of patients from the first phone call all the way to treatment at the hospital, according to Cleve.
"If you call Kry [digital health provider, also called Livi] with a rash, it is hard to say what the impact of that consultation was since you will not call back to say that the treatment was good or bad. But with the emergency services, we can actually follow the patient if we have the right partners."
After testing its AI tool in the emergency services in Seattle since the end of 2017, Corti will soon be ready to roll it out to other US cities.
"It wasn't like we wanted to go to the US market, we just wanted the best of the best. If the best had been in Taiwan, we would have gone to Taiwan," Cleve says.
Cloud (in)security
A number of data breaches in recent years has put pressure on companies not to store sensitive health data in the cloud. The trouble is that, for Corti's machine learning tool, it needs to learn from the data uploaded to a server. Corti has solved this by having the data stored locally, but with regular updates to a server.
Corti gives customers the option of storing the data in a physical object. "We don't want our customers to be dependant on some cloud server somewhere in the world. The cloud is very stable and we are there as well. But we see a big pullback from the cloud when it comes to highly sensitive data," Cleve says.