Claire Novorol has a habit of leaning in when she's talking to someone. While she's speaking – never too quickly, offering plenty of explanations – she looks as though she's already figuring out the next part of the conversation. Her mannerisms are those of a doctor, despite having stopped practising medicine six years ago when she founded Ada, a diagnostic support tool for medical professionals and, since 2016, consumers too.

Ada, like Novorol, is understated and methodical. It has garnered less mainstream media attention than fellow 'doctor apps' Babylon and Kry, yet has more than five million users around the world and has made almost 10 million patient assessments. Like other digital symptom checkers, Ada users are asked a series of questions to "find out what's going on" (after filling in basic personal, medication and health information). Ada's app reasons with their answers much like a doctor would, using this information to figure out which other questions to ask to cover off all scenarios. For patients the app's 'advice' (it is emphatically not a diagnosis) aims to help them make better health decisions (whether to go to a doctor or not, for example); for doctors it is a tool to help them make better decisions.
After years of quiet growth, backed by patient investors, however, 2019 is likely to be the year Ada starts making headlines.
The Berlin-based company, started by Novorol and cofounders Martin Hirsh and Daniel Nathrath, has ambitious plans to move beyond checking symptoms to preventing patients from getting ill in the first place. It also aims to double its 130-strong team, which is mostly composed of clinicians, data scientists, mathematicians and coders, in the next 12 months. It already has partnerships with the likes of the Bill and Melinda Gates Foundation, which it is working with to improve access to healthcare in rural Africa.
Last month the company announced a partnership with the largest German health insurer, TK, which means that Ada users insured by TK are directed toward relevant TK services (such as pharmacies or emergency departments) after completing an assessment. In 2017 it raised $47m from institutional investors, bringing total funding up to $67m.
But where has all the fanfare been so far?
Underpromising, overdelivering
"We're a little bit understated," Novorol — who is Ada's chief medical officer — admits, suggesting that her doctor background may have influenced the company's culture. "We sometimes even get told by investors – 'You're by far the best product out there, all of our data shows that, but you're almost too modest'."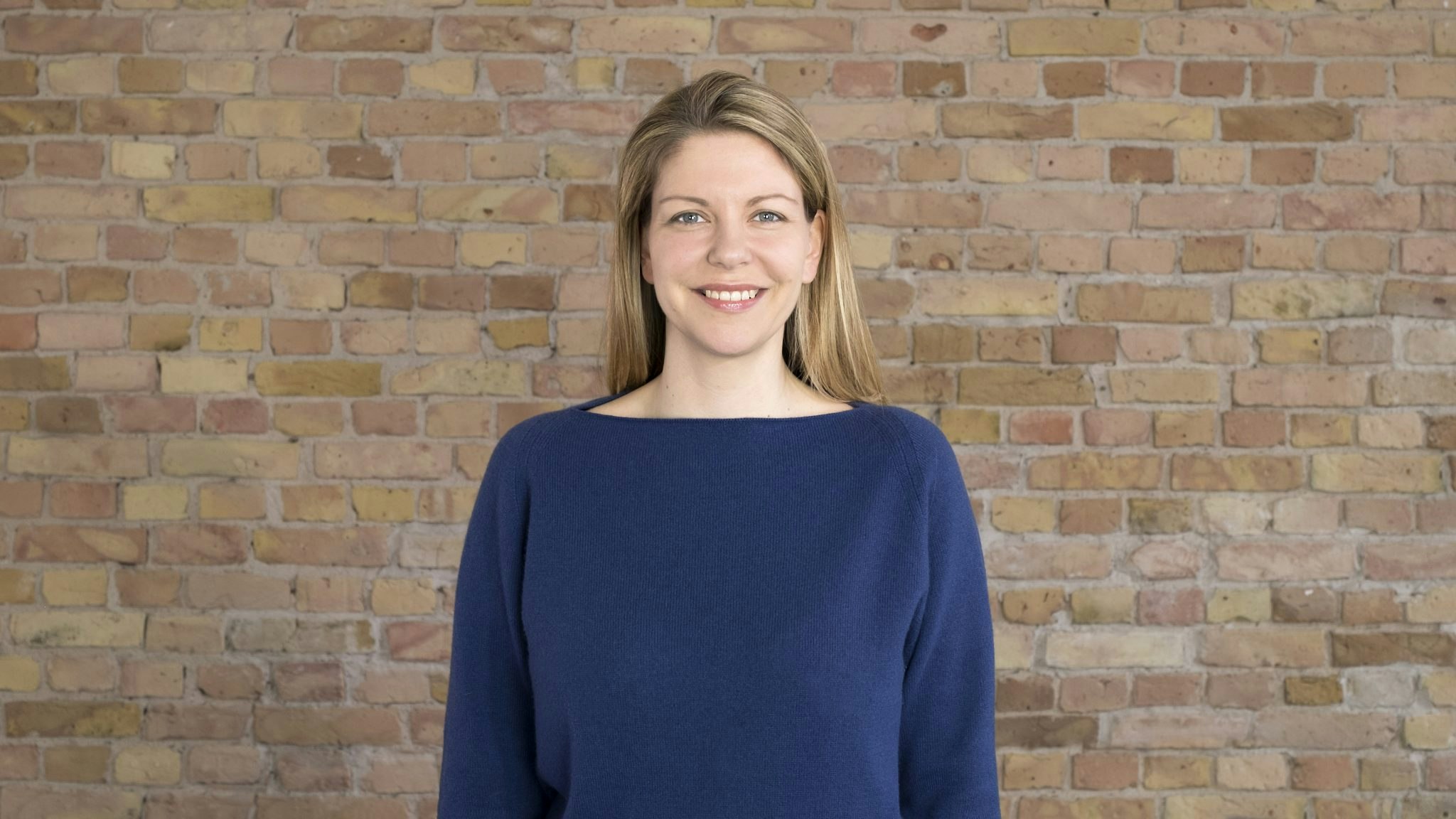 Direct comparisons of symptom-checking apps are hard to come by and there is, as yet, no official testing framework. Hamish Fraser, a doctor and researcher with an interest in improving diagnostic decision support systems, says: "On the regulation front both the US and UK have essentially 'taken a pass' on regulating symptom checkers, leaving it up to the companies or developers to self regulate." In an article in Wired magazine in 2017, Ada's app's diagnoses outshone those of its competitors, Babylon and YourMD, however.
Novorol is happy to remain understated: "I'm completely unwilling to go out and boast and say things that are not true. I like to underpromise, and overdeliver, and that's what I feel is the right thing to do."
I'm completely unwilling to go out and boast and say things that are not

true.
Unlike, say, Babylon's founder Ali Parsa, who made the bold claim last year that his diagnostic app was better than a GP, outperforming human physicians in the tests taken to become a GP. Subsequently it appeared that Babylon's app had only been tested on one section of the exams, with data entered into the app by Babylon staff rather than real patients.
"There's a lot of hype," Novorol says; a whole lot more than when she began building an AI-focused business back in 2011. "And that's a double-edged sword. The headlines drive awareness, and people start to look at the different options and test [them]."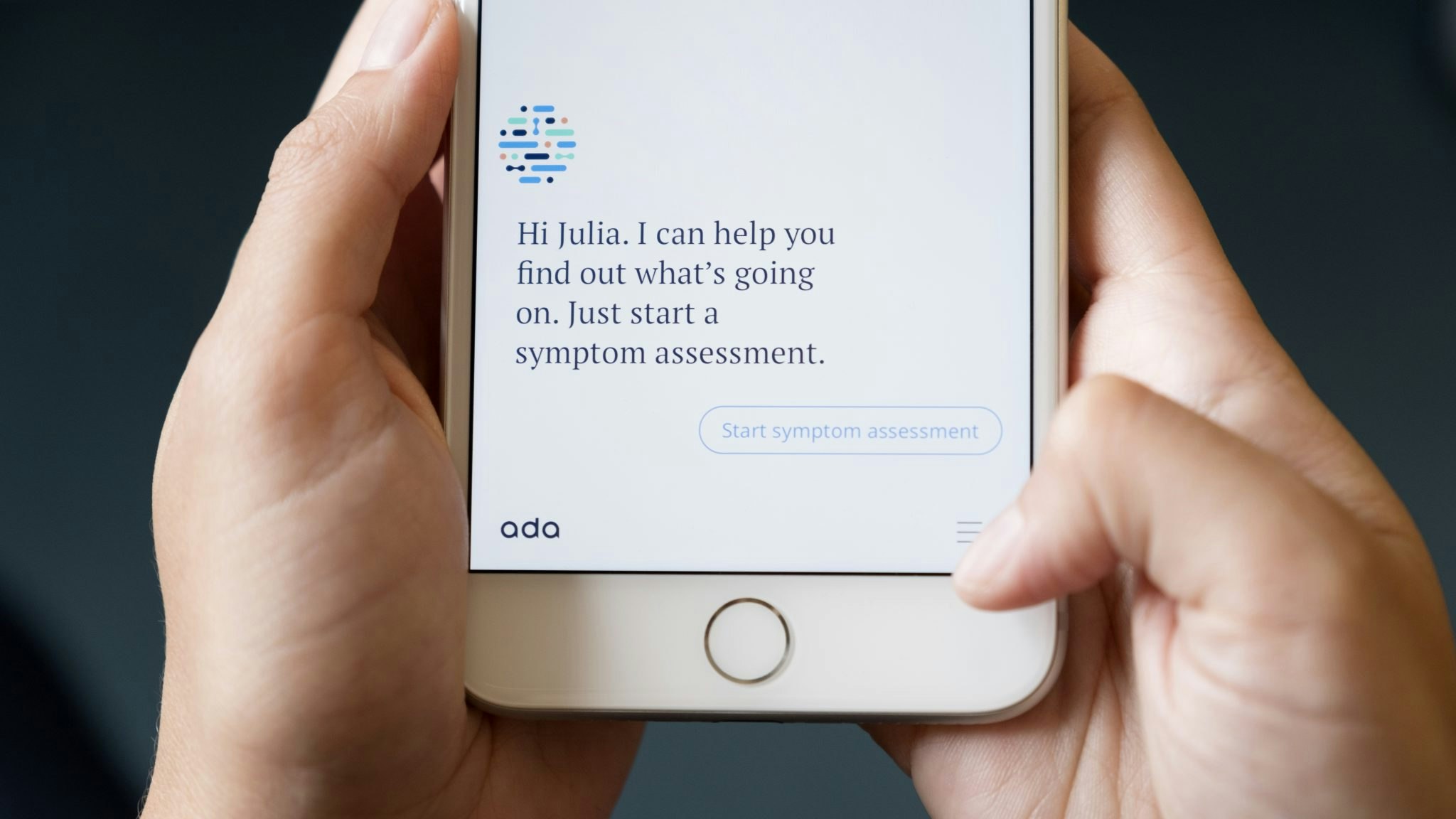 That's good news for good products; but if too much bad press or ill-faith circulates around a sector, it's not ideal for any business. (There is, for example, a Twitter account devoted to tweeting bugs spotted in Babylon's NHS app GP at Hand.)
"There's always the risk that you'll get tarnished if there's a loss of trust in the space."
Fraser says he's been offering unpaid advice to both Ada and fellow symptom checking app YourMD on how to design more rigorous evaluation methods. "Ada have been enthusiastically embracing these approaches to better understand how their symptom checker performs with a wider case mix and with data entered in a range of different ways," says Fraser, adding: "This is still a work in progress so results have not been reported."
Yet for many tech founders, overpromising is the status-quo. A bold vision catches the attention of investors, employees and the press; it drives teams forward; it helps companies stand out from their competitors.
But when people's lives are potentially at stake — or the precarious finances of a beloved national health service — the Silicon Valley mantra of 'move fast and break things' needs to be tempered. It's a dilemma facing many startups in health tech.
"You need to strike that balance as an entrepreneur when you're in an area like healthcare. You need to be very focused on product quality and excellence, and being honest about what your product can currently do and how it should be used," says Novorol. (Something fertility tracking app Natural Cycles has learned the hard way.) "At the same time as being very optimistic and ambitious about what you will be able to achieve in the future."
Not scared of Softbank
And that future impact could be enormous. Digital health is expected to be a $379bn market by 2024, with truly global and society-shaping potential. "[The sector] is still extremely nascent," says Novorol, despite having changed drastically over the past few years. "The next 10 years will make the last 10 years look incredibly slow."
As a result, more and more investors are paying attention to the health sector which, due to its complexity, has traditionally been left to biotech or medical devices investors.
"Now there are far more funds that are getting serious, and have brought somebody onto the team who has healthcare expertise." London-based Octopus Ventures has, for example, built an entire team around the future of health.
There are always rumours swirling around Softbank, because it's a bit of a game

changer.
The biggest beast of them all is also said to be sniffing around health tech: Softbank. "Yes, I've heard rumours," says Novorol. "But there are always rumours swirling around Softbank, because it's a bit of a game changer." Babylon, which is currently looking to raise $400m, has stated that it is not in discussions with Softbank for the round.
Even if the Japanese investor were to back a competitor to the tune of several million though, Novorol thinks it wouldn't be such a big deal. "There's just such a massive opportunity in this space — it's so untouched almost, in terms of how tech and AI are going to transform it, and on such a global level — that if you've got a great product and a good team then there's money out there."
"I don't think it's a winner-takes-all market."
Growing pains
While focusing on real or imaginary rivalries between health tech startups may be fun for journalists and investors, Novorol has spent the last year paying much more attention to the inner-workings of Ada.
"A huge challenge is just growing a company," she says. "You get to a certain size and you realise that things that worked a year ago don't work anymore, and maybe they haven't worked for the last nine months. And you realise a bit too late that you need to make changes, but it always takes time."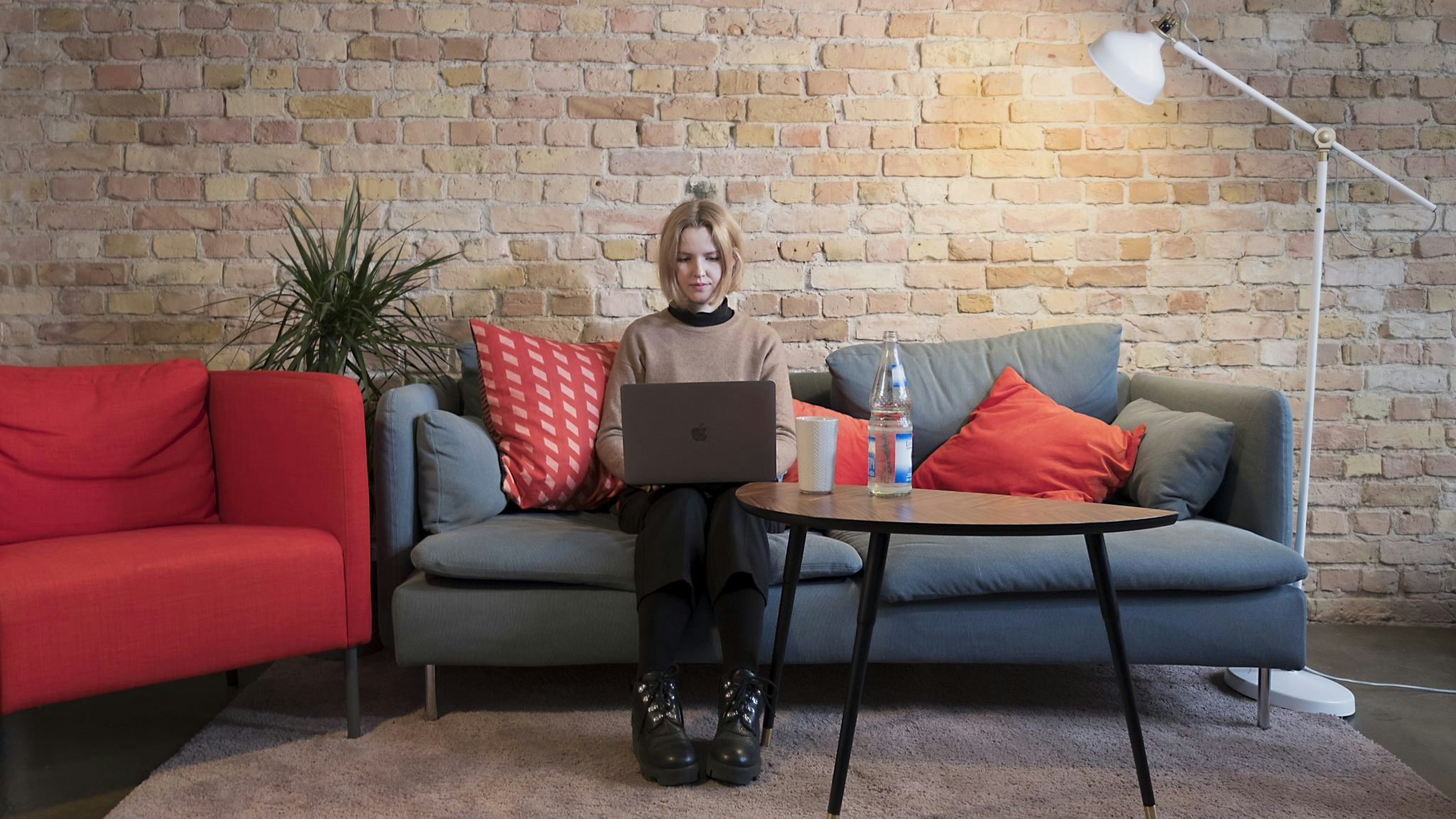 In the last few months, Ada has beefed up its senior leadership team, hiring new heads of finance, product and commercial, amongst others — a search that took more than a year. "It's a huge relief to finally have that team in place. You can only get to the next level once you've got those people onboard."
Personally, Novorol says it's been interesting to "learn to let go of a lot of things" as a result. "That's a change, as a founder; you're no longer king of your castle, making all the decisions — you're letting other people make them."
Now, with those senior leaders onboard, a scalable training programme (built in-house) for "medical coders" (clinicians who work with developers to build their knowledge into the app) and partnerships rolling in, Novorol says Ada is set to take off.
From patient to physician
Ada's focus for the next year will be building an "end-to-end solution" for patients and clinicians; joining the dots between the patients who complete assessments on the app and the doctors, emergency departments and pharmacies able to take that diagnosis a step further.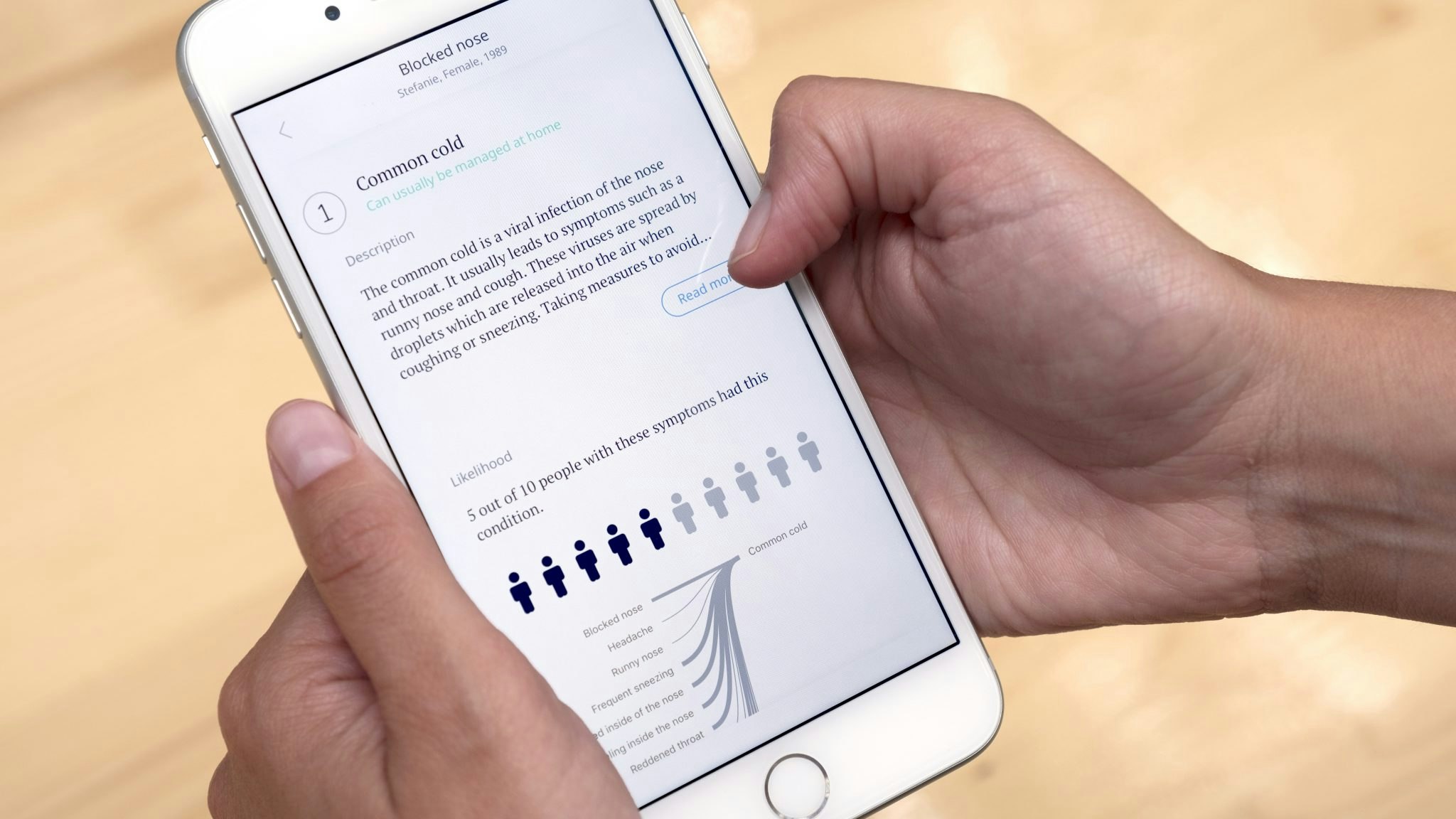 Its first major partnership of this kind is with Germany's largest insurance company, TK. More are set to be announced this year.
In practice that might mean that when a patient arrives at an emergency department or a GP surgery, they're handed a tablet and asked to fill out an assessment on Ada while they're waiting. That information would then be sent to a doctor or nurse, to speed up the consultation and to prompt clinicians on questions they should ask, or conditions they should consider.
In one trial run by Ada with NHS GP clinics in the UK, 92% of GPs said it was useful to receive an Ada assessment before a consultation. 65% said it saved them time; on average, two minutes of a seven minute consultation. In another trial run with a large NHS GP clinic, 14% of patients that completed an Ada assessment in the waiting room said that if they had used Ada at home they would not have felt the need to come to see the doctor that day.
Platform, not provider
Many health tech apps have fallen into hot water by suggesting they may replace medical professionals; in this use case, Ada is quite emphatically assisting physicians, freeing up time and supporting diagnoses.
While Kry and Babylon each employ teams of physicians as part of their teleconferencing appointment services, Ada has opted to steer clear of becoming a 'provider' for now, after a period of experimentation.
We've been quite strict about — and good at — turning certain projects

off.
"Internally, we've tested various things, and done quite a lot of exploration," says Novorol. "We've been quite strict about — and good at — turning certain projects off if we don't think they're going to be the most interesting opportunity for us. And I think that's really important."
"You see Google doing it, for example; it tries a lot of things, but it'll close down projects very ruthlessly if they're not working."
One project Ada decided to park was 'doctor chat' — a messaging service which let users who had completed an assessment chat with NHS-trained doctors about it. "People who used the service found it very valuable, but it was a relatively small thing compared to the millions of users we have globally," says Novorol; it also required managing a large team of clinicians, and registering as a provider.
"Thinking about how scalable that was… we decided after a year to close that down, and to focus purely on being a tech platform and working with third parties to create that end-to-end solution."  
A health ecosystem
As part of this 'full-stack' offering, Novorol also hopes to build an "ecosystem" of other digital health services on the Ada platform.
"There are so many things we could do now — whether it's consumer genetics or lab tests or online stress relief — but we aren't going to build all those things ourselves."
Instead she envisions that Ada will be the hub that draws data inputs from all of those other sources together (whether wearables or apps), and makes sense of it all in the context: "One place to really see the full picture."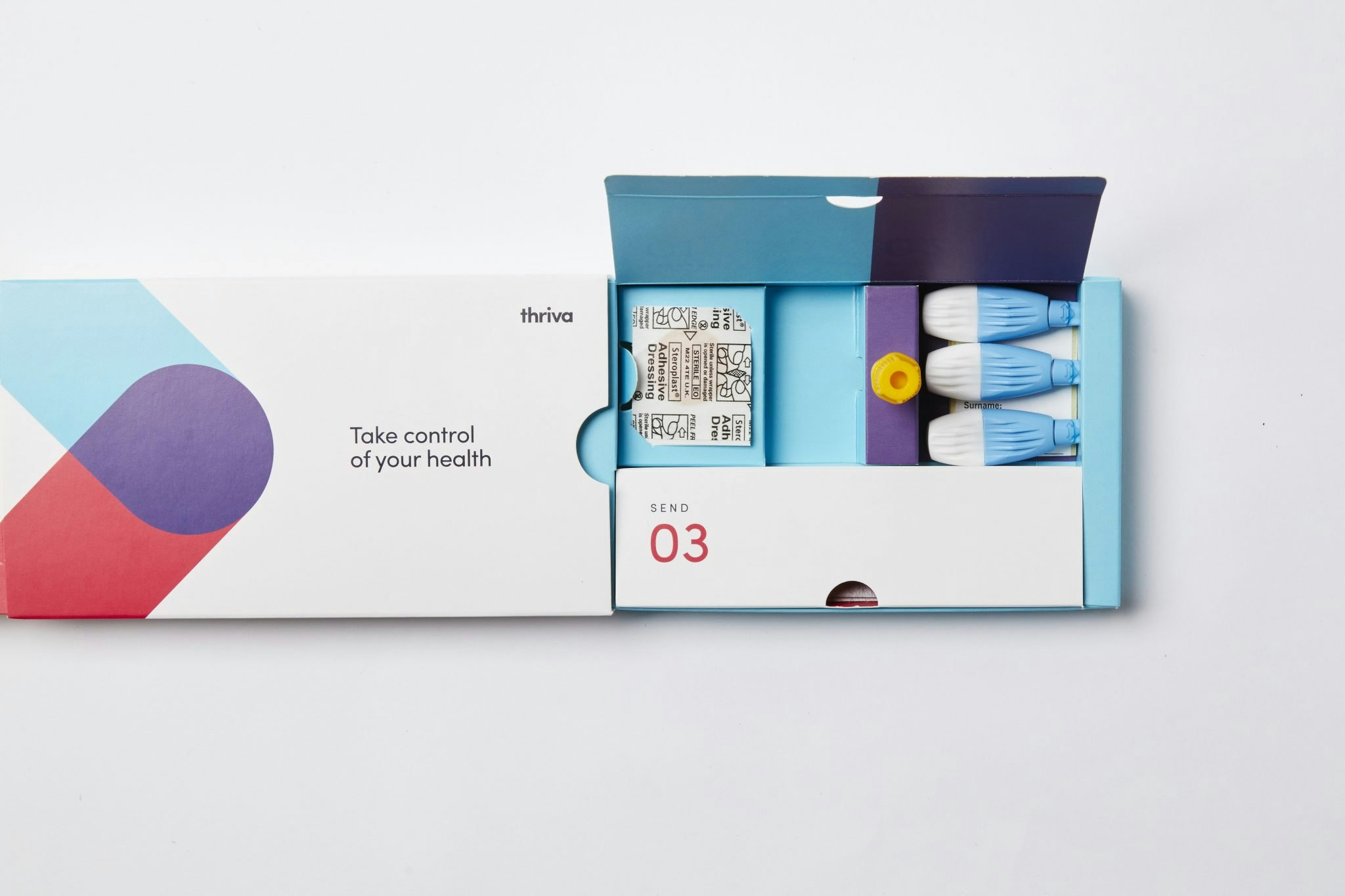 In the UK, Ada is currently partnering with Doctify (which lets users find, compare and book appointments with specialist healthcare professionals), Dr Julian (a therapist platform), DocTap (which offers appointments with private GPs in London) and GPDQ (for booking doctor visits). But there are plenty of other health tech startups Novorol would like to work with, and respects — she lists home blood-test service Thriva, repeat prescription startup Echo and patient-controlled medical record platform Patients Know Best as examples. It's not hard to find "synergies" with other health tech startups, says Novorol; however, those partnerships don't always offer "the biggest opportunities".
"We're looking at moving beyond being a symptom assessment when you're sick, to taking the broader health of the person into account. Helping them to understand their health on an ongoing basis, helping them not get sick, understand risks, monitor and set goals and track those over time."
"It's one of the holy grails in medicine, to be able to do that really well."