European healthtech VCs have never had a bigger warchest to deploy. The most recent example is the closing of Sofinnova Partners' €472m healthtech-focused fund last month.
And that's helped healthtech startups raise record rounds in 2021. London-based Exscientia raised nearly $1bn in multiple funding rounds this year and went public last month, Swedish telemedicine platform Kry raised $300m in April and synthetic DNA startup Touchlight raised $125m in September.
A report released by Dealroom, Inkef Capital and MTIP on the future of healthcare in April found that the combined value of Europe-based healthtechs has grown over 6x from 2016 to 2021 — from $8bn to $41bn. 
But which VCs have been the most active in the sector in recent years?
Sifted has crunched data from Dealroom and cross-checked it with VCs in Europe to find out which of Europe's investors took part in the most startup funding rounds (including follow-ons) between 2017 and 2021.
*Healthtech encompasses a range of subsectors, including digital health, drug discovery, biotech, medtech, femtech and mental health. Notable investments below have been selected based on portfolio companies with higher valuations.
Almi Invest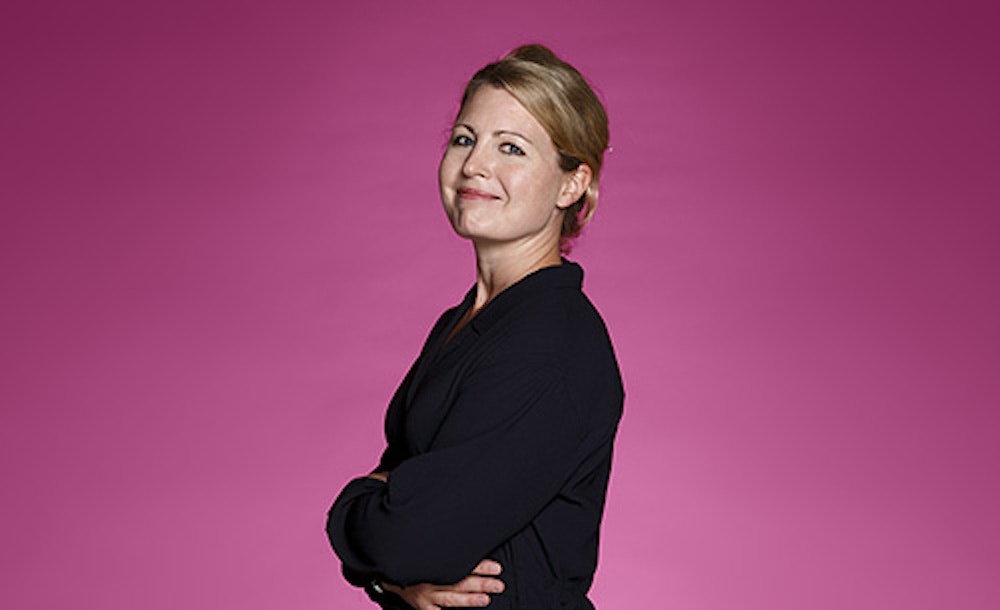 Number of rounds: 170
Notable investments: Stockholm-based brain health startup Mendi.io, Stockholm-based psychologist and psychiatrist booking Ahum and Copenhagen-based novel drug developer Galecto.
Last fund size: SEK650m ($76m)
What you need to know:  The VC arm of the Almi Group is all over Europe's healthtech scene, investing in hundreds of them in the past five years mostly at seed stage. That doesn't mean that the VC firm is hard to please though. Only 5-7% of the 800-1000 companies that approach the firm for investment actually receive it, a spokesperson confirmed. 
On average it sees exits happening five to seven years into the investment cycle. The firm also carries out follow-on investments. The health subsectors it invests in include medtech, drug development and ehealth.
Aside from its focus on healthtech, Almi Invest also has a SEK650m greentech fund focused on tech that reduces CO2 emissions. 
What the firm says: "A general trend that we see is that the boundaries are blurred and all parts of 'life science' approach each other. The combination of advances in technology, AI, digitalisation, and biology really opens up for new possibilities within healthtech, both in terms of more advanced diagnostic devices and more adaptable personalised devices. We also see an increased focus on preventive care, driven by digitalisation and technological advancement. In terms of what we look for, a common factor is that it should be something that changes how we look at a treatment or diagnosis. There should be a 'wow factor', i.e. a disruptive technology or the solution to a major medical problem."
SOSV
Number of rounds: 108
Notable investments: London-based engineering biology startup Synthace, Malmö-based depression treatment startup Flow Neuroscience and London-based skin health startup Sequential Skin.
Last fund size: $100m (June 2021)
What you need to know: Headquartered across the Atlantic in New Jersey, SOSV is the most active US VC firm investing in European healthtechs. Focusing on seed to late-stage rounds, this global fund focuses on a range of sectors like deeptech and healthtech.
It has five accelerator programs. One of which, IndieBio, is focused around life sciences.
In a 2017 analysis by TechCrunch and Crunchbase, SOSV was one of only four seed funds with a female founder in 30% or more of portfolio companies.
What the firm says: "Our ability to understand disease is evolving at an unprecedented pace and the frenetic rise of technology is both what's behind this understanding and what's driving new approaches to treatment. SOSV is at the forefront of investing in this new space, and we're particularly interested in electronic and digital diagnostics and therapeutics. 
"For example, we have invested successfully in companies like QV Bioelectronics, which treats brain tumours, and Intelligent Implants, which can regrow bone in spinal fusion surgery. Other successful investments include new diagnostics like FoodMarble, which measures gut fermentation, and SAVA, which measures blood sugar non-invasively. There are also incredible new interventions in mental illness, like Flow Neuroscience; and companies like Aksense are even making hardcore bacterial infection detectable in real time.
"We have entered a new age of rapid diagnosis and treatment for major diseases that does not include harsh reagents or drugs. Emedicine is no longer just about improving patient records, it is about actual diagnostics and treatments that use electronics to do the work, and this space is one to back."
Venture Kick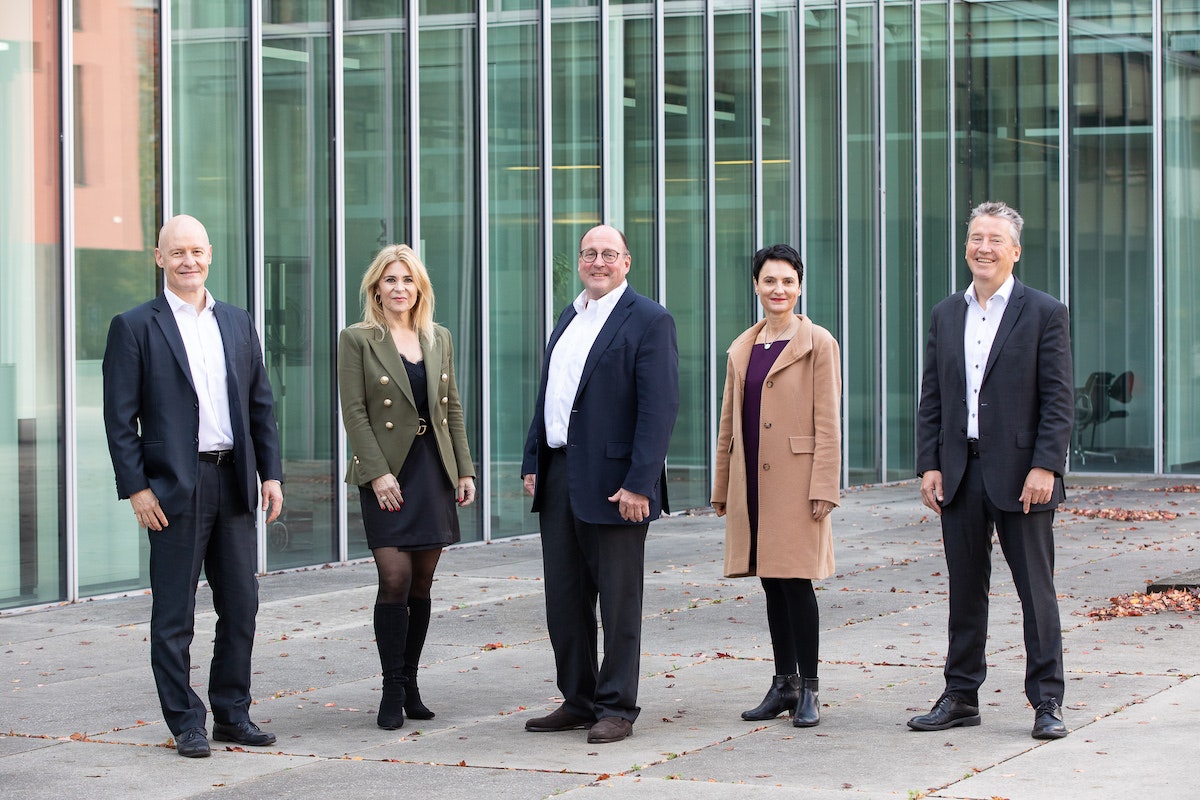 Number of rounds: 63
Notable investments: German spinal cord treatment startup ONWARD, privately owned Swiss pharmaceutical company BioVersys and Swiss cancer vaccine developer Amal Therapeutics.
Last fund size: CHF60m ($66m) 
What you need to know: Venture Kick was founded in 2007 and provides seed stage financing to startups — it has a particular focus on helping to speed up the journey to market for Swiss spinout startups. According to its site, 37% of women have women on its founding team.
Its jury has a mix of talent with health technology backgrounds, such as Jean-Philippe Tripet, who cofounded successful Swiss biotech companies in the past decade like Novimmune, and Pierre Comte, former president at Johnson & Johnson.
What the firm says: "In general, we observe a remarkable increase in startup financing across Europe with international investors becoming more present. In the healthtech domain, we see a strong acceleration of digitalisation with impact across the board, including AI-supported drug development, decision support tools for doctors, and personalised health solutions for patients. The trend to digitalisation in healthcare had already started a couple of years back, but the speed of adoption was clearly reinforced by Covid."
Eurazeo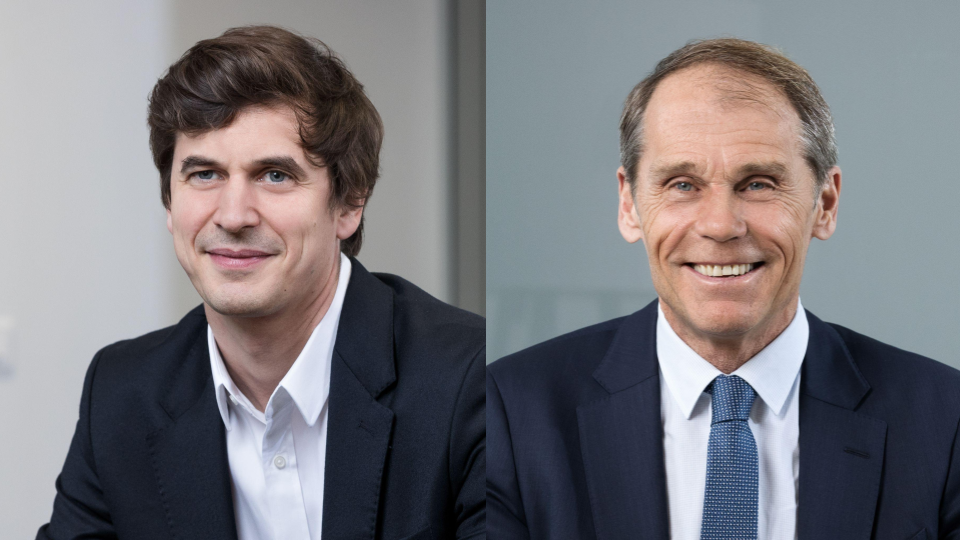 Number of rounds: 59
Notable investments: French online doctor appointment startup Doctolib, Copenhagen-based biotech startup IO Biotech and London-based biomedical data platform Lifebit.
Last fund size: €1.6bn 
What you need to know: Eurazeo is a Paris-based investment company  firm with several funds, the latest of which was a €1.6bn growth fund in July.
With these thematic funds, Eurazeo leverages its investors — which include the likes of energy company EDF and French public transport firm RATP — to help portfolio companies with strategy and partnerships. 
In December 2020, Eurazeo was chosen to manage the Nov Santé Actions Non Cotées, a €420m fund for unlisted healthcare assets in France, with a focus on digital transformation. In the healthtech sphere, the pandemic shifted Eurazeo's focus towards telemedicine, clinical trial technology and genomic analysis.
What the firm says: "Eurazeo has made very early healthcare one of the core focuses of its investment thesis. The team has a dedicated healthcare investor in Antoine Zins who has been a founder in elder care and launched Kry in France before joining Eurazeo.
"With offices in Paris, London and Berlin, we have invested in healthtech companies all over Europe such as Kaia Health in digital therapeutics for MSK, Cardiologs which is building an AI for cardiac care, Lifebit which works to connect big pharma with structured biomedical data or Avi Medical, which is building the next generation primary care clinics. 
"Among our areas of focus are deeper dives in precision medicine and drug discovery where progress in AI and machine learning has only started to shift the whole industry. We are also convinced that digital health and primary care will merge more to transform chronic disease treatments, women's health, and mental health care in an integrated care pathway. We want to partner with the creative founders who will lead these revolutions."
High-Tech Gründerfonds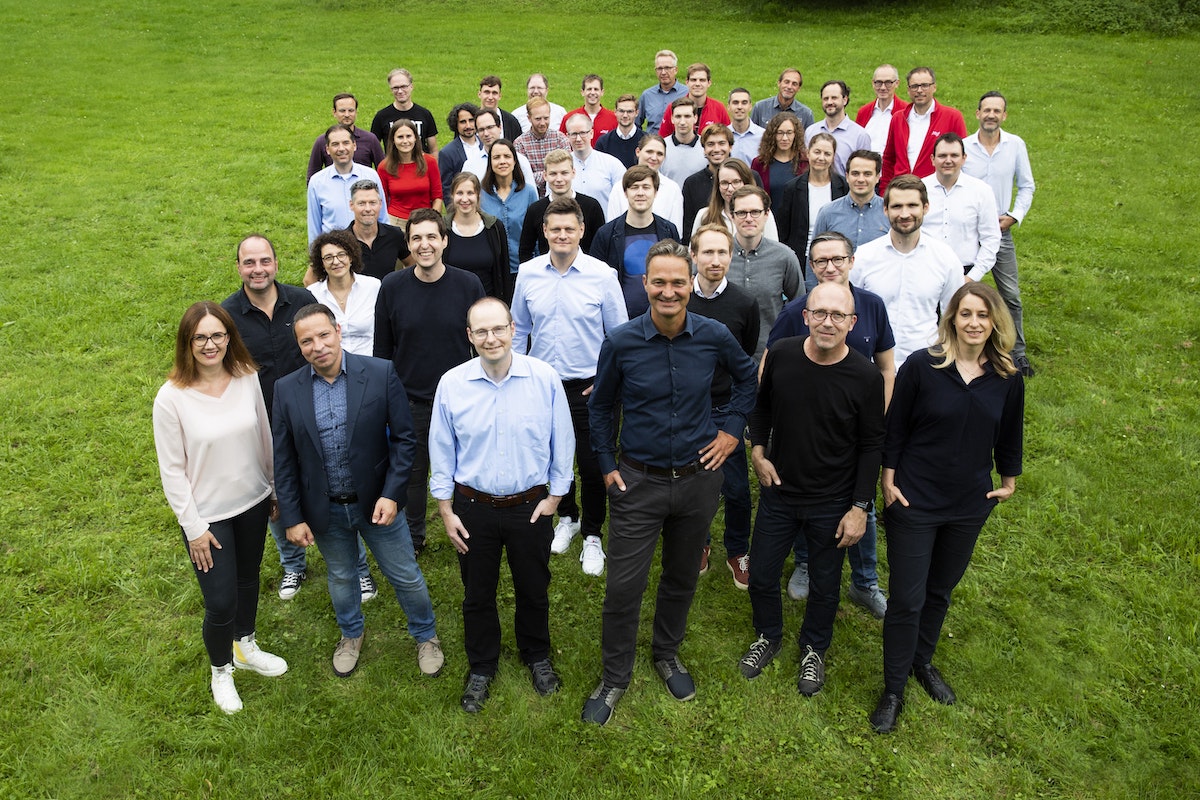 Number of rounds: 56
Notable investments: Berlin-based treatment data platform Heartbeat Medical, Berlin-based yoga fitness app Asana Rebel and Italian neurological treatment company WISE.
Last fund size: €320m (July 2018)
What you need to know:  High-Tech Gründerfonds is a public-private VC firm based in Bonn which invests directly in early-stage tech companies with high growth potential. 
It invests in companies that are under three years old and are headquartered in Germany or have some connection to the country. Tickets start at €1m in the seed round, and later stage investments can go up to €3m.
The VC firm has seen over 140 exits, including public floats. Big healthtech exits include German biotech startup Rigontec and Swiss cancer vaccine developer Amal Therapeutics. 
Its investment team includes a previous C-suite at IonGate Biosciences, a biotech analyst and immunology experts.
BOM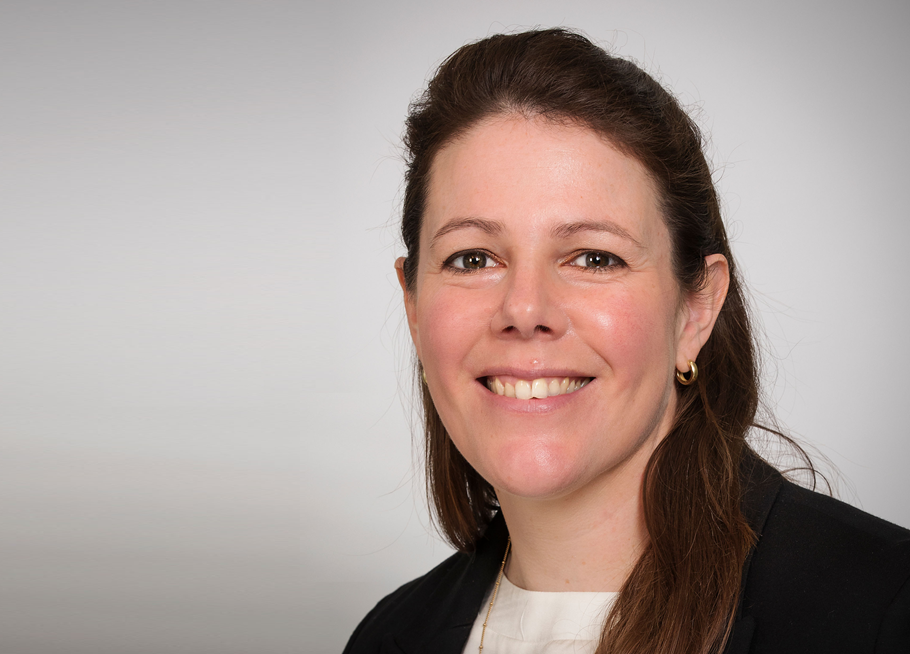 Number of rounds: 49
Notable investments: Medical device startup Salvia BioElectronics, drug discovery company Citryll and sleep diagnostics startup Onera, all Dutch companies.
Last fund size: €125m
What you need to know: The venture arm of the growth accelerator Brabant Development Agency (BOM), BOM's healthtech focus spans across ​​areas like personalised treatment, digital healthcare, photonics, nanotechnology and robotics. Its fund works differently to the typical VC model, adopting a longer-term approach  where it reinvests the earnings it makes from exits back into its portfolio. It closed its last fund in 2013 and will run until 2037.
On diversity, the VC firm is a member of #Fundright, a movement initiated by Dutch VCs and startup support initiative Techleap aimed at ensuring a more diverse ecosystem. 
What the firm says: "As an early-stage investor, we typically step in at the pre-seed or seed phase where we support companies with more than cash. We run dedicated programs to improve product-market fit and go-to market strategy, growing companies faster.
"The recent increased interest in healthcare investing has led to larger funds being raised with larger funding rounds per company. We've seen a marked increase in mega rounds, of over €250m. In contrast, the number of rounds below €15m has not seen such an increase. There is space for more coinvestors that can fund companies from pre-seed to series B.
"In medtech, we see a new era of companies leveraging data driven solutions to improve treatments and health care delivery. Helping companies grow faster from pre-seed to scaleup would enable investors to make a true impact."
Verve Ventures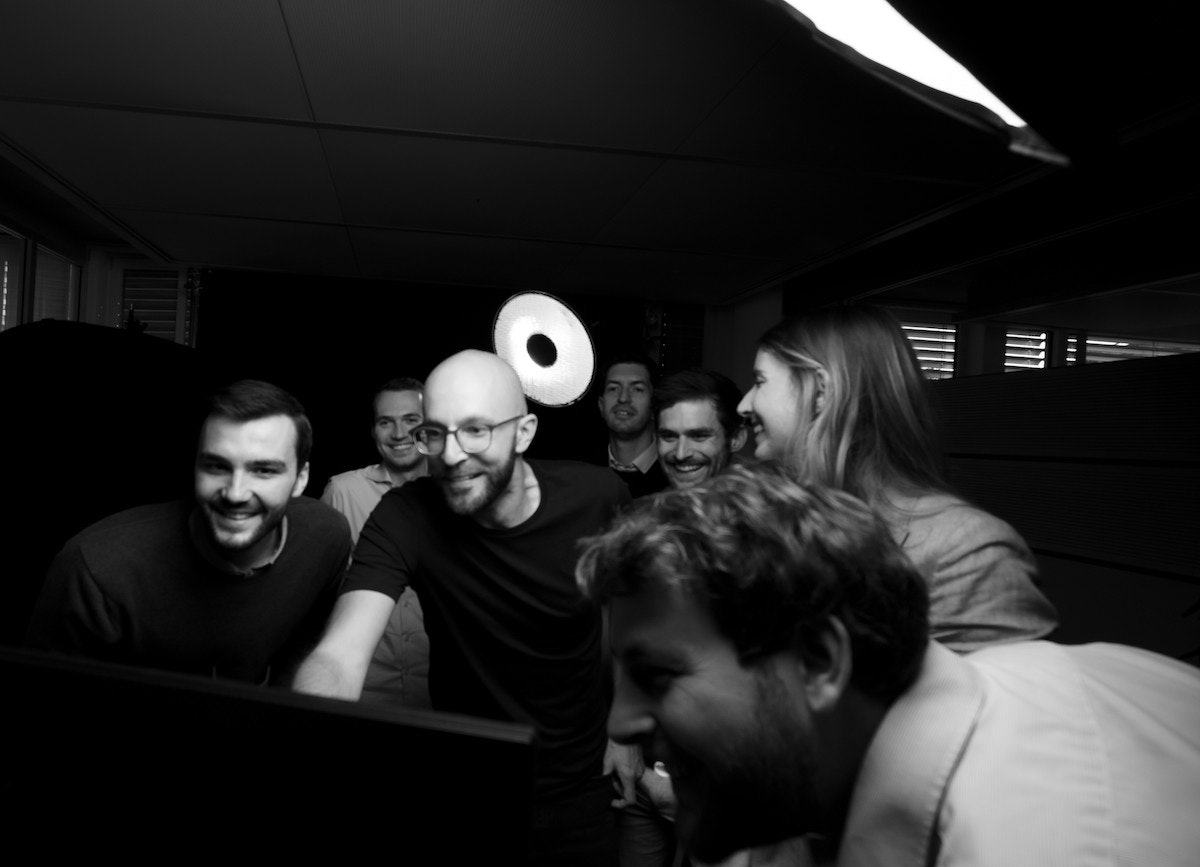 Number of rounds: 33
Notable investments: Danish patient diagnosis tool MedTrace, Swiss blood pressure monitoring startup Aktiia and Berlin-based digital health app for employees Humanoo.
Last fund size: N/A
What you need to know: Launched in 2010 with offices in Zurich, Lausanne, Berlin and Paris, Verve Ventures is a VC firm backed by Switzerland's third largest bank, Zürcher Kantonalbank.
It invests up to €5m per ticket with a pan-European focus, while typically investing between €500k-€3m in its health-focused portfolio. For its healthtech investments, Verve Ventures mainly focuses on digital health, medtech, diagnostics, biotech and nutrition.
Its team consists of individuals with backgrounds in biotechnology, theoretical physics, computer science, biomedical engineering, corporate law, finance, medieval history and journalism.
What the firm says: "Healthcare will become more location independent, with a broader spectrum of conditions treated from home. Digital therapeutics with strong efficacy will further gain ground and acceptance, and they will work best when combined with physicians that provide a personal link to the patient. 
"We're investing very broadly in the health space, from patient-centric products to medtech to drug development platforms. As evidenced by our diverse portfolio, we pride ourselves on understanding the growing intersection of healthcare and technology. With our network, we help startups based on scientific excellence from the seed-stage onward, all across Europe." 
Hiventures
Number of rounds: 37
Notable investments: Virtual assistant startup for dentistry PlanMaster, digital implant and prosthetics startup DicomLab and healthcare robotics company NowTechnologies.
Last fund size: €420m (September 2020)
What you need to know: Budapest-based VC firm Hiventures has invested in a lot of young, post-pandemic healthtech companies in the past 18 months (43% of the VC firm's healthtech companies).
A report released by European Capital Map in 2020 found that Budapest-based Hiventures dominated the investment scene with 200 deals in 2020, 4x more than the second most active fund Zagreb-based Fil Rouge Capital. That makes it the most active VC fund in Europe in 2020.
Hiventures takes a particular interest in startups aiming to digitalise medical education with surgical simulations or VR/AR technology. 
What the firm says: "For more than a decade, Hungary has been the number one European destination of dental care tourism. Budapest has a share of about 40% of the continent-wide dental tourism. The reason is very simple: Hungarians are highly skilled in dentistry while the prices are a lot lower compared to other countries in our region. This trend can also be seen in Hiventures' startups, with 23% of our disbursements between 2017 and 2020 related to some form of dental innovation among our healthtech investments.
"Healthtech is a very tricky industry. From the startup side, it requires hard medical skills, IT knowledge for software, hardware development and business knowledge to run a company properly. Also, healthcare startups have an outstanding burn rate, so investors are usually needed right from the beginning. On the other hand for investors it's difficult to see through the often extremely complex solutions, while the success most of the time depends entirely on the team. The challenge might scare off a few investors — the outcome is difficult to predict while being extremely capital intensive. Big multinational companies either reallocate resources to develop themselves or acquire the startup in an early phase. The first one is no good for the investors, the second one is as rare as a blue moon."
Partech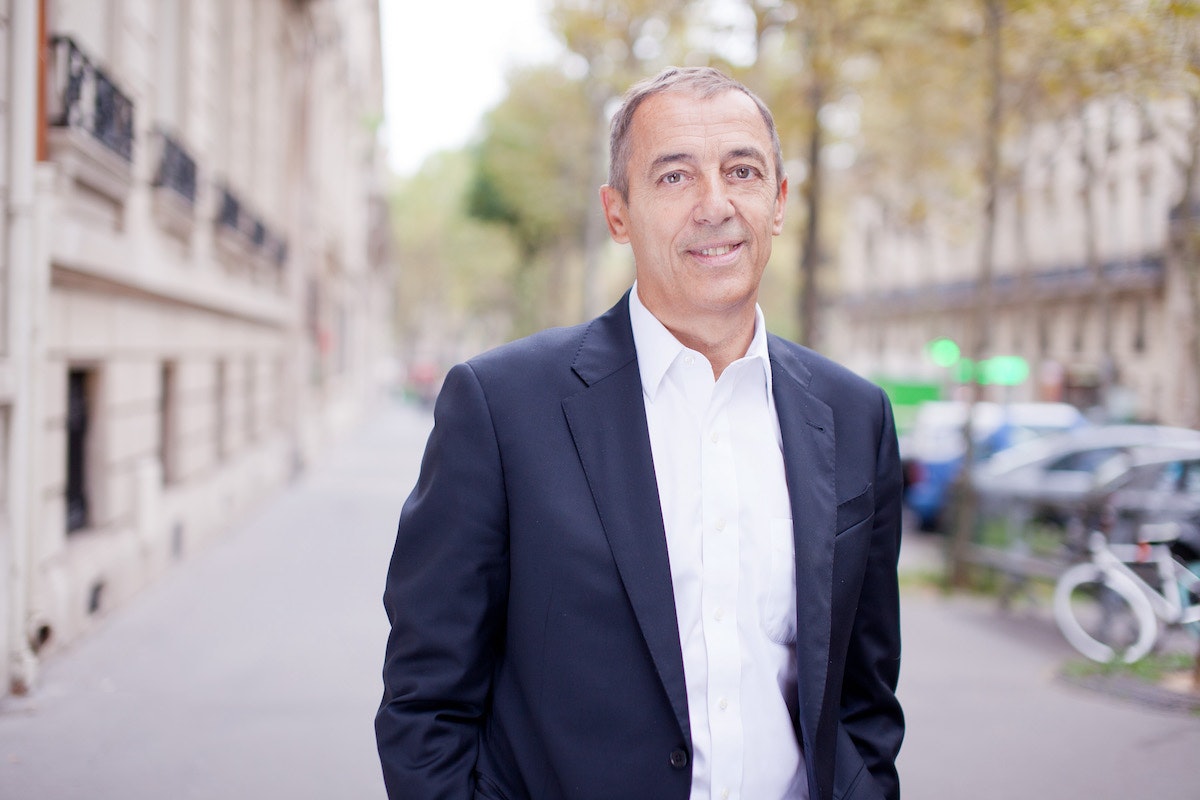 Number of rounds: 21
Notable investments: Paris-based health insurance startup Alan, Zurich-based telehealth app for dieticians Oviva and Berlin-based medical education platform for students and physicians Amboss.
Last fund size: €92m (April 2020)
What you need to know: Partech Partners is a global VC firm headquartered in Paris, with offices in San Francisco, Paris, Berlin and Dakar. It invests in startups at seed, venture and growth stages and its ticket size ranges from €200k-€75m.
In the early days of the pandemic, Partech launched a $100m seed fund for a post-Covid future, with a particular focus on the opportunities in health, work, commerce, finance and mobility as a result of the health crisis.
On diversity, Partech has made an effort to improve their gender balance in recent years. 31% of its seed funding globally since 2019 has gone to female cofounders.
What the firm says: "Healthcare in general has the reputation to be one of the most proprietary IT ecosystems in the world. It is now opening to the notion of interoperability of applications and solutions allowing all the stakeholders to connect to others seamlessly. The idea is to switch from countless custom and cumbersome connections to an open operating system for health. The future of medicine resides in two things. First, the streamlining of the patient journey from diagnosis to curation and second, leveraging the data to accelerate new drug discovery and customised treatment — in essence breaking the silos of proprietary environments."
Earlybird VC
Number of rounds: 18
Notable investments: Swiss non-invasive eye treatment startup Oculis, Berlin-based health insurance startup Ottonova and Munich-based professional healthcare provider Wellabe.
Last fund size: €75m (October 2021)
What you need to know: Earlybird VC is a Berlin-based multistage investor with a focus on European tech companies.
It recently launched a €75m fund for university spinouts which will back European pre-seed and early-seed companies while cooperating with 45 professors from universities in the region.
Earlybird isn't doing so well on the diversity front. In the past five years, it has backed just one female cofounder. Earlybird also has no female partners and 15 male partners according to its website.
It has done well on returns, however. In February it made what is arguably one of the biggest ever European venture bets when it made a 220,000% return on its $1.6m investment in exited company UiPath.
What the firm says: "Covid-19 accelerated healthcare digitisation. Remote care access (through telemedicine) is at the forefront of care delivery, both within the healthcare system and in-home settings. Advanced data gathering and analytics, fast-developing diagnostics, and in-silico solutions evolved patient understanding for better therapeutic modalities. This led to more startups in the field, more capital being deployed in healthcare, and increased startup valuations.
"With the pandemic's end hopefully near, technology adoption becomes critical — demanding involvement of physicians and payors. In healthcare, technology development is not overly complicated with learnings from the tech scene, however, business models are complex. In socialised medicine markets, willingness to pay out of pocket is limited, so reimbursement is key to success. While a healthcare revolution is desirable, how does the system accommodate new technologies or care provisioning tools? That change requires alignment and stakeholder willingness to adopt.
"Data and AI technologies lead to better diagnostics and improved patient outcomes —– clear goals to maintain. Convenience or 'nice to haves' will not play as important a role in shaping the healthcare landscape.
"Most European startups focus on care provisioning needs in a single market. It's important to understand how tools can be applied to fit other markets".