On a crisp Spring morning in 2017, Hugues Le Bret sold his fintech ⁠— France's leading neo-bank ⁠— to financial giant BNP Paribas.
The deal, priced at €260m*, was among the top 20 acquisitions in European fintech history. Le Bret had steered Compte-Nickel to near-profitability within five years, targeting France's "underbanked", who had been hammered by unplanned overdraft fees.
By today's standards ⁠— where top fintechs are valued at 20x that price ⁠— it's fair to ask whether Compte-Nickel was sold short. But speaking to a bronzed Le Bret from his home in the south of France, nearly three years on from the sale, it's clear he's at peace with his decision, dismissing valuation comparisons with fellow retail-players like Revolut and N26.
"If you're not profitable, people dream... [so] until you have sold the company, the value is theoretical," Nickel's founder tells Sifted, blaming the use of preferred shares (which ensure some investors get paid out first) for distorting valuations.
"It's funny money when you increase your capital [using certain clauses]… you can have any value you want."
By extension, Le Bret is sceptical that neobanks will find an exit-route among incumbents banks. Until his fintech peers prove their business model and "realise the dream", they're un-acquirable, he argues.
"Maybe the value of those companies will be $5-10bn in five to 10 years. But maybe they [still] won't be profitable. And if they are not profitable, nobody — no bank, no rational insurance company — will buy them."
That effectively leaves the option of an initial public offering, or mergers between the fintechs, given private equity firms rarely buy-out companies with heavy-losses.
Sifted Newsletters
Fintech
Every Tuesday
From banks to bitcoin, get all the gossip and analysis in your inbox.
Lucile Cornet, a principal at Eight Roads Ventures and an early investor in Compte-Nickel, agrees. "Very few banks could swallow these fintechs now, that's what happens when you get these valuations," she tells Sifted.
We kept our freedom, we kept our

brand.
A leap of faith
Incumbents' strategies aside, selling to a high-street bank isn't within most founders' roadmap.
Digital-banks have built their brands on publicly tearing down their predecessors, making acquisitions like Nickel's all the more unusual.
Le Bret understands — he too turned down talks with at least three other European banks, he says. A large bank wasn't the obvious home for Nickel, once described as "the bank of the gilets jaunes" (France's anti-government, anti-establishment protestors). For context, 75% of Nickel's users are on the minimum wage, abandoning traditional banks to benefit from the fintech's overdraft-block feature and transparent fee model.
Yet there was something about BNP Paribas ⁠— a bastion of the French financial establishment ⁠— that swayed Le Bret.
"I was pushing for BNP Paribas [to investors]," he tells Sifted. "BNP let us have the freedom. We kept the brand, we kept the IT, we kept the pricing [€20 per user]... I wanted to have cooperation and real synergies."
That shared "synergy" included agreeing to grow Nickel steadily. Le Bret views banking as a localised and frugal operation (Nickel raised just €39m in capital overall) and feared handing over to an owner who would follow Revolut's trajectory of entering 30+ different markets.
"I was not comfortable with that. I don't believe retail banking is a global business... It's very difficult [to do banking well]."
Le Bret was also passionate about maintaining Nickel's "no trap but no free lunch" model, whereby users pay €20 to open an account at a tobacconist kiosk and then 2% to top-up their balance.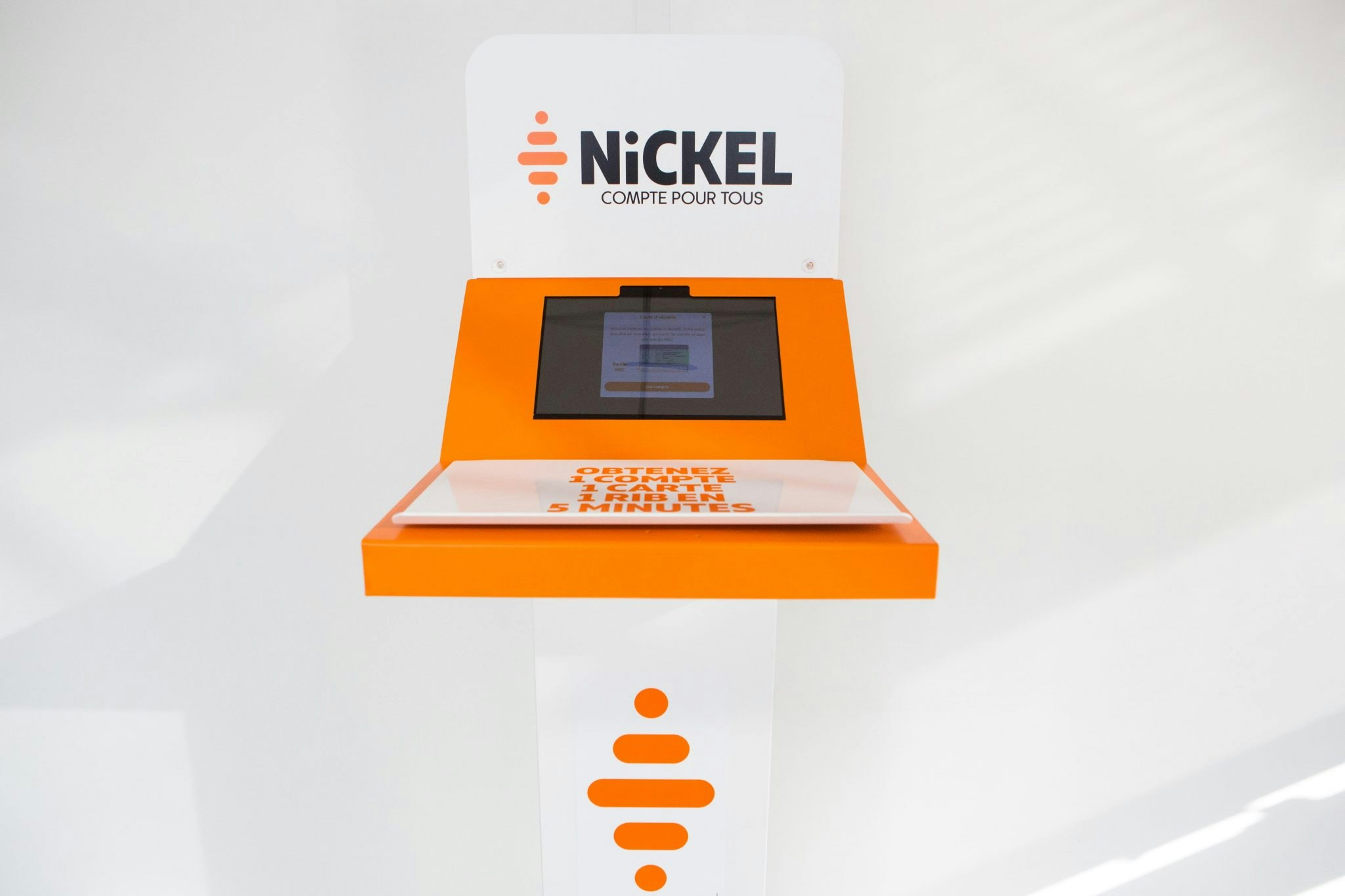 Happily, Nickel's new owners have so far stuck to the core principles agreed with Le Bret, who remains loosely involved as chairman. The French bank waited three years before expanding into Spain and has never cross-sold its own products to Nickel's userbase.
More importantly, BNP Paribas ⁠— under the steady helm of chief Jean-Laurent Bonnafé ⁠— haven't strategically "mothballed" the fintech, which continues to thrive. Nickel now has over 1.6m users, more than three times the 540,000 it had after the sale ⁠— breaking a poor track-record of big banks suffocating their fintech purchases, including BBVA with US neobank Simple.
The happy marriage between BNP and Nickel has come as a welcome surprise to Lucile Cornet ⁠— one of Nickel's two institutional investors.
"Mothballing is 100% a concern... I tend to be quite cynical about how big brands do innovation. But BNP did it very well, there's no question they've been really successful with it," she told Sifted.
Cornet explained that while Nickel makes up a tiny part of BNP's revenues, it brings a strong brand and an innovative process that's worth protecting. Nickel also hedges against future bank-branch closures through its tobacconist alliance.
Happy investors, happy founder
Nickel's €260m sale meant its early backers multiplied their original investment by 10 ⁠— largely made up by Nickel's four cofounders and 140 angel investors.
Yet the sale wasn't an obvious decision: Le Bret wasn't in a rush, and a handful of investors were tempted by a counteroffer to inject more venture-cash hoping to multiply Nickel's valuation again. Le Bret ultimately decided against that path, however, questioning whether rapid international expansion and haphazard product-lines would offer success.
"The risk was too high... I am not the man to make those aggressive strategies. I am very pragmatic," he told Sifted. "If I were a poker player, I'd cash out. I'm a rational player."
His philosophy is somewhat at odds with the 'unicorn-obsessed' mentality that underpins today's startup ecosystem. But it's a lesson that compromising growth for survival has its cost ⁠— often more so than a premature exit.
Like a game of poker, there comes a time in every founder's life when they must choose to double down or cash out. And for le Bret, the message is simple: better early than never.
* This previously-unreported figure was confirmed to Sifted by an early investor in Nickel
[sifted_newsletter_signup]