The number of UK businesses investing in quantum computing is set to triple over the next five years, according to the results of a survey of businesses by Accenture and the Confederation of British Industry (CBI). 
The survey asked businesses about their investment plans over the next five years and found that quantum computing was the sector with the most momentum in terms of the share of companies that plan on investing who don't already do so.
One in three businesses in the study said that they planned to invest in quantum computing over the coming five years, a three-fold increase from the number that currently invest. The businesses in the survey were from a variety of sectors and of varying sizes. 
The results imply that investment into quantum computing is at a turning point in the UK.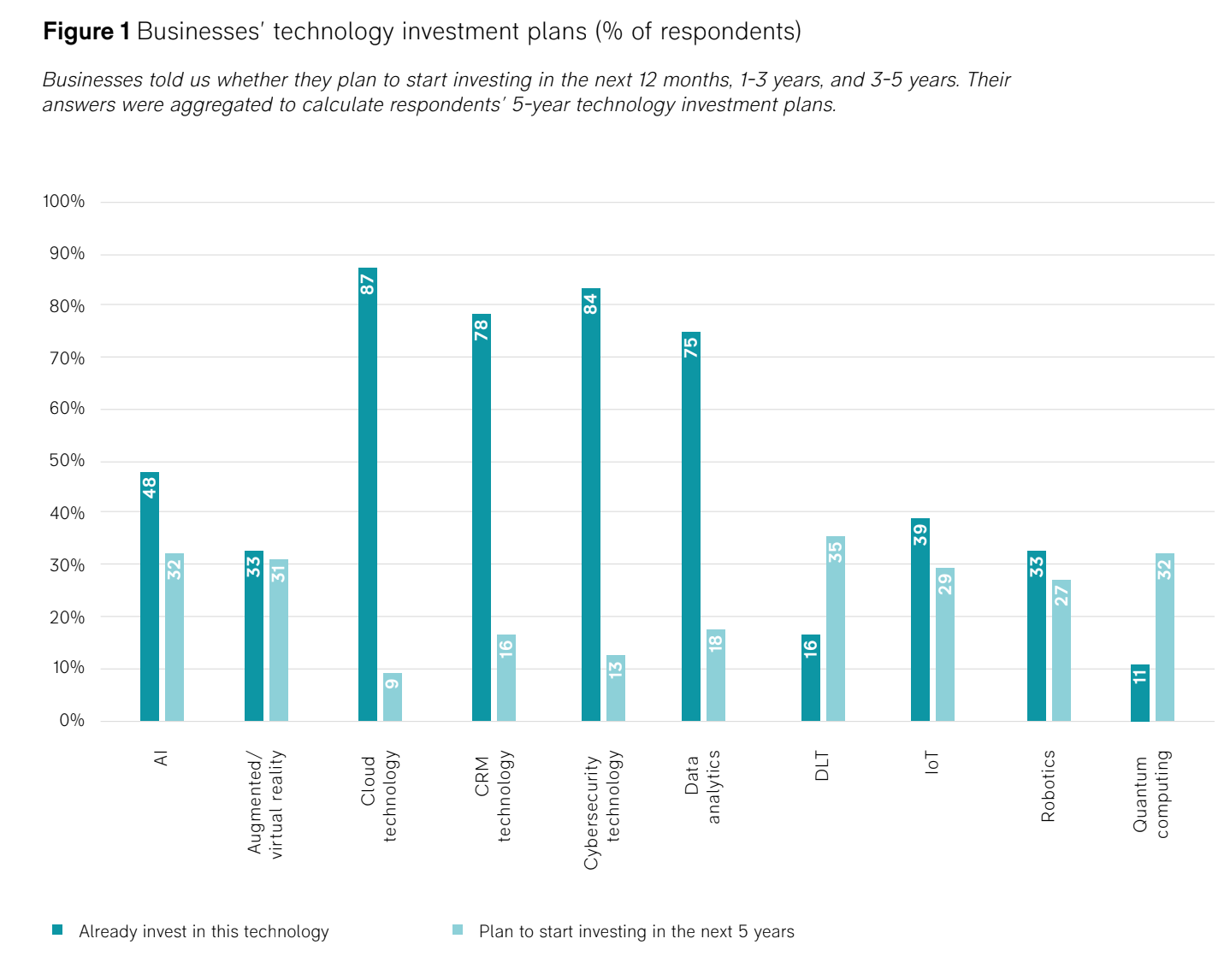 Quantum computing is currently in its early stages but ultimately has the potential to dramatically speed up complex calculations, with quantum supercomputers able to quickly complete tasks that would take thousands of years for an ordinary computer. 
The enthusiasm for the technology shown by the study supports predictions that the sector will grow rapidly in the coming years. One analysis by Boston Consulting Group (BCG) forecasts that the quantum industry will be worth $2-5bn in five years time and will hit $50bn within the next decade. 
Venture capital investment into quantum has been dominated by US companies so far but the past year has started to see a trickle of investment rounds into European startups. One example is Finnish startup IQM, which recently raised €11.5m to use building the hardware for quantum computing. 
In the UK Cambridge Quantum Computing has raised substantial funds — a total of €59.6m.
Another Cambridge-based startup, Riverlane, has raised €4m to date to work on a quantum-powered simulation engine for virtual lab-testing.
Sifted Newsletters
Sifted Newsletter
3x a week
We tell you what's happening across startup Europe — and why it matters.
More funding for UK-based quantum startups: