For Stride.VC founder Fred Destin, identifying high-quality startups to invest in is a full time job. He looks at around 200-300 companies for each investment he makes.
Even then, and despite decades of experience and thousands of hours of work a year, he does not always get it right, diversifying his portfolio across ~30 companies per fund as he knows some will almost certainly fail.
Given successful professionals find picking winners tricky, it's pretty crazy that people all over the world are quitting their jobs to work at startups, doing a fraction of this due diligence. 
"Where you work is one of the most important decisions, but it is often a snap decision," Fred Destin told Sifted. 
"If you think about the amount of scrutiny VCs put into picking each of the 30 investments we make versus the amount of scrutiny that employees put on the one company they will work for the next few years, there is a huge asymmetry. It's crazy."
So how do employees looking for a startup job think like a VC to make a strategic decision? What is the VC-style due diligence process that employees should be doing?
Sifted spoke to Destin — who has backed companies such as Cazoo, Zoopla, PillPack and Deliveroo — but also investors Seth Pierrepont from Accel, Julia Hawkins from LocalGlobe and Jan Hammer from Index and asked them which questions they think every employee should try and answer before joining a company.
1) Is the founder a winner?
Successful founders come in all shapes and sizes. Despite VCs' attempts, no universal formula to identify them exists yet, but several factors give a clue.
A track record is not a requirement but a good track record is a bonus. An exit well above the last private investment valuation is a strong indicator of success. VCs also verify if former cofounders, employees and investors followed the founder to the current startup. If they did, this is a great sign.
The only consistent indication of future success is how quickly a founder got promoted in previous

organisations.
You can still get a feel for a first-time founder. Accel partner Seth Pierrepont told Sifted that according to their research "the only consistent indication of future success is how quickly a founder got promoted in previous organisations." Pierrepont continued that fast promotion shows that a person is "exceptional, ambitious, or both".
If the founder is fresh-faced without a track record or work experience, don't despair. LocalGlobe partner Julia Hawkins told Sifted that "you want the founder to articulate their vision very clearly but in a very simple way". If the founder doesn't interview you, listen to podcasts and conference recordings at events organised by TechCrunch or Noah to see if their story convinces you.
2) Does the founder understand the problem they are trying to solve?
A startup has to solve a real problem. But it should be solving a problem it understands and has the skills to address.
Concretely, Pierrepont says he looks for "a founder who felt a specific pain point in their previous role and left to start a company to solve that pain point themselves."
Take Tines, an Accel-backed enterprise automation platform. The founders built the security teams at ebay and then DocuSign, and their biggest pain point was repetitive, low value tasks. No solution existed to automate those tasks. So they founded Tines to build the platform they wished they had. "I loved that founder paradigm," says Pierrepont. 
3) What is the company culture?
Investors and business gurus agree that company culture is fundamental to success. The term is fantastically vague but there are concrete things to check for.
For starters, check Glassdoor reviews of the company to make sure you are not walking into a snake pit. A score of over 4 is generally good, but some companies carefully manage their reviews so take a close look at the negative ones.
Great startups are a magnet for really talented

folks.
Rather than listening to the company's sales pitch, look at the team. "Great startups are a magnet for really talented folks," stated Pierrepont. You care about diversity? Check how diverse the leadership team is. You want to work with high performers? Look where employees worked previously. You want to grow and develop? Ask about staff turnover and why people have left in the past.
Lastly, the stage and rate of growth indicates a certain working culture, according to Pierrepont. Very early-stage companies are likely to evolve and iterate their product while mature startups focus on execution and scaling their business. Hypergrowth (a compound annual growth rate of 40%+) promises fast progress, exciting returns and rapid learning but it is not for the faint-hearted. Long hours, an ever-changing job description and constant problem-solving can be expected.
4) Which market is the startup targeting?
Many companies refer to the large total addressable market (TAM) they target. Don't be bamboozled by astronomical market sizes. According to Hammer employees should try to form their own view as to whether they believe in the market and its future growth.
A successful precedent, in your own or other geographies, can indicate whether there is a real market opportunity. Ask yourself whether the foreign example is relevant for the startup's home market.
Equally, understand if there are competitors trying to do the same thing in the same market. Trying to outrun fierce competition is stressful for employees as well as the company and might lead to some competitors going out of business or being acquired.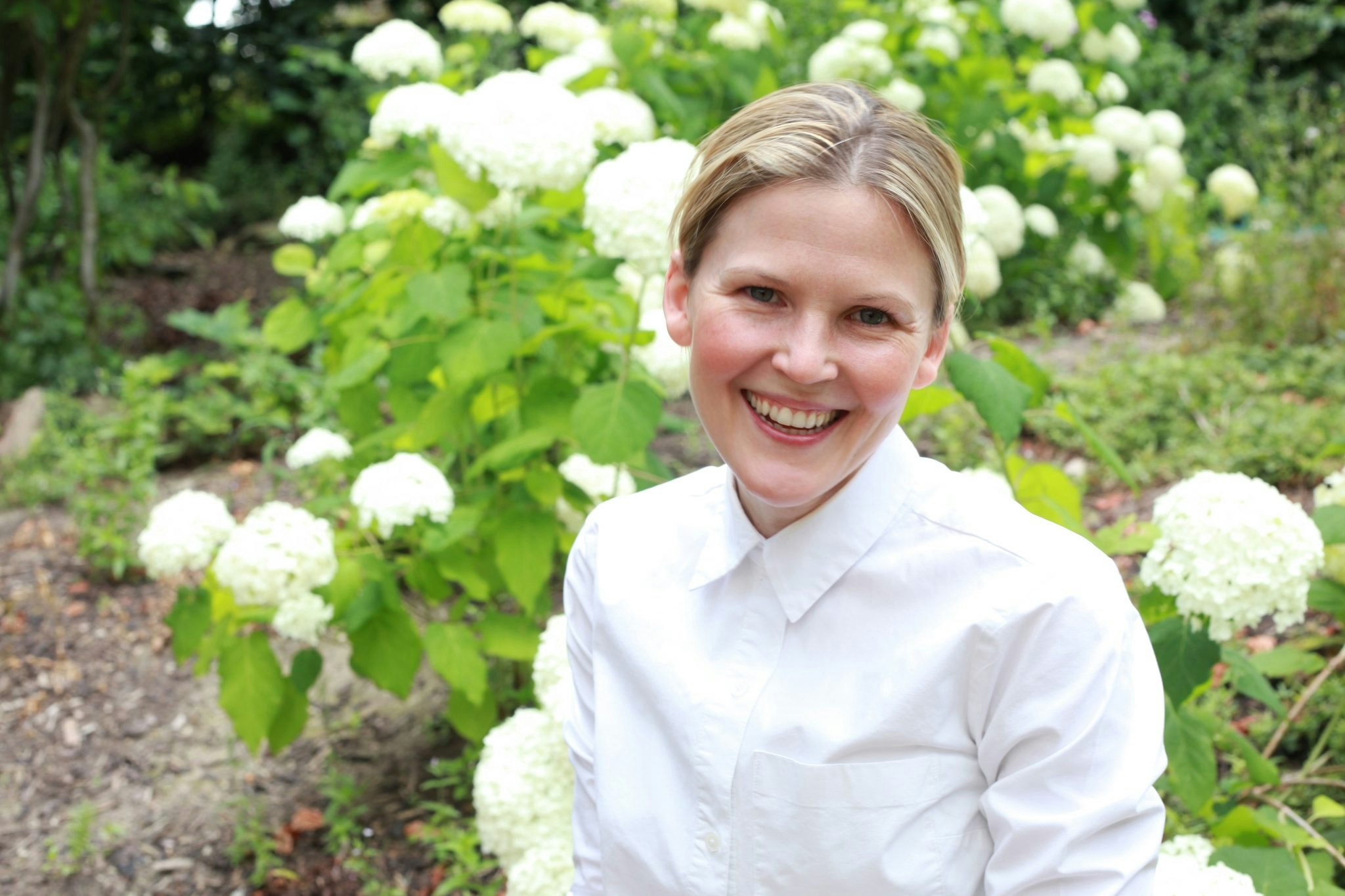 5) Is the product any good and do people want it?
Depending on the stage of the startup, there may or may not be a final product. Try it out if you can. If you are interested in on-demand grocery delivery startups for example, get ordering some food — from your possible employer and the competition alike.
In addition, Hawkins said she spends "a bunch of time looking at what people say about the product" and added that "if public reviews are available, [employees should] definitely look at that."
Public reviews include Trustpilot which gives a sense of what consumers think of the product and if they'd recommend it. App store ratings do the same for apps. And the Net Promoter Score (NPS) scores existing customers happiness from -100 to 100 (a score over 50 is excellent, over 80 is outlandish).
6) What are the major revenue and cost factors?
While exact numbers will be elusive, try to understand how the company is planning to make money. The interviewer should be able to explain the business model in simple language. If they can't, that's a red flag. Consider the revenue and cost drivers and question which risks — like competition or churn — could affect them.
7) What is the runway of the business?
The runway of a business is the time it has before it runs out of cash. What makes for a 'good' answer is determined by your appetite for risk and how much you value job security.
As a rule of thumb, according to Hawkins, a fundraise should give a company 18 to 24 months runway. Depending on the timing of the last investment round, you can estimate how long the business will continue to exist at a minimum.
It's amazing how many people don't ask this question.
8) Who are the investors in the company?
Unsurprisingly, VCs look closely at who has invested in the company previously. Jan Hammer says "employees should look at the track record of existing investors, in particular of the specific partners that work with the company".
This serves two purposes: for one, an investment is effectively a recommendation by a professional who has access to the founder and the financials — the more successful that professional is at picking winners, the better. For the other, VCs (should) support the company to grow. If the VC has deep expertise and a strong network, the startup is more likely to succeed itself.
Rankings on European Top Seed, Top Series A investors or sector-specific VCs can help you form an opinion.
9) How many shares do you get and what was their value at the last investment round?
If you conclude the startup is a good time investment, you probably want a share in its success by negotiating some equity in the business — and you are right. In the words of Hawkins: "Everybody should be incentivised to build value in the company." Yet, incoming employees often poorly understand share options.
"A stock option is the right to buy equity at a certain price," according to Destin, who added that "they are not complicated but people make them sound more complicated".
Usually, employees are told the number of shares they will be awarded. This information is only useful if candidates know the price per share or the last round's valuation and number of shares and options issued.
10) What are the option strike price and the call period?
The option strike price is the price at which employees can buy the allocated equity. Comparing the value of a share to its strike price gives an idea of whether the offer is good. For example, if a share is currently worth £10 and the strike price is £9, the equity scheme is probably of limited interest.
The call period determines how long after employment termination employees can buy their equity. Short call periods can be problematic if employees don't have the cash to buy their equity at the time of termination. Some companies only offer 90-day periods, but according to Destin, "they should offer 10-year exercise periods".
Venture capitalists make multiple bets but as an employee, you don't have the luxury of

diversification.
For more on employee options, Index Ventures has put together this great guide here. Sifted has one as well on stock options for European companies.
So, the next time somebody tells you the all-important question when choosing a startup is whether you'd like to go for a beer with your interviewer, consider what Hammer, who Forbes ranked as Europe's top investor in 2021 and 2020, told us: "Treat yourself as though you are an investor. Venture capitalists make multiple bets but as an employee, you don't have the luxury of diversification. You are investing your time and you are doing so in a single company.". 
Investors wouldn't take the leap purely on the prospect of a cold beverage and neither should you.
Katja Staple writes about the business of startups for Sifted.