Nearly 150m women give birth each year globally, but startup founders say pregnancy-related health issues are still not being taken seriously enough by potential investors. 
While the wider femtech market has gained attention in recent years, only £133m of venture capital went into pregnancy-related startups in Europe in 2022, down from £210m the previous year, according to PitchBook. That's a drop in the bucket when compared to the more than €91bn invested across the region in 2022. Pregnancy-related services include connecting with midwives, and finding professional support or postpartum care.
"The majority of VCs are male and unless they have a wife or sister who's gone through something, it's hard for them to get their head around the scale of the problem. I've been told numerous times they're niche problems," says Leila Thabet, founder of Naytal, the UK's first online pregnancy and postnatal clinic.  
Thabet's experience highlights one of the broader reasons pregnancy-related startups have had trouble finding funding: many are founded by women, and women have more difficulty fundraising. Just 13% of capital in Europe went to startups with at least one woman cofounder, according to PitchBook. 
"People don't understand the value of the market. Women outspend men in this demographic, the fact that we wouldn't innovate for those women is mind-blowing," says Michelle Kennedy, who founded women's social networking app Peanut after achieving success as deputy CEO of dating giant Badoo.
Victoria Engelhardt, cofounder of Berlin-based Keleya, says it struggled to raise money, and when it did it was for a small amount and a "crappy deal", which weighed on the whole journey of the startup because it skewed the ownership of the company.  She says the last funding round, completed in 2021, was much easier because the business already had market recognition and connections to investors.  
But that isn't putting ambitious founders off. Here are 10 startups that are innovating in the field of pregnancy, based on discussions with VCs and Sifted's own research. 
Peanut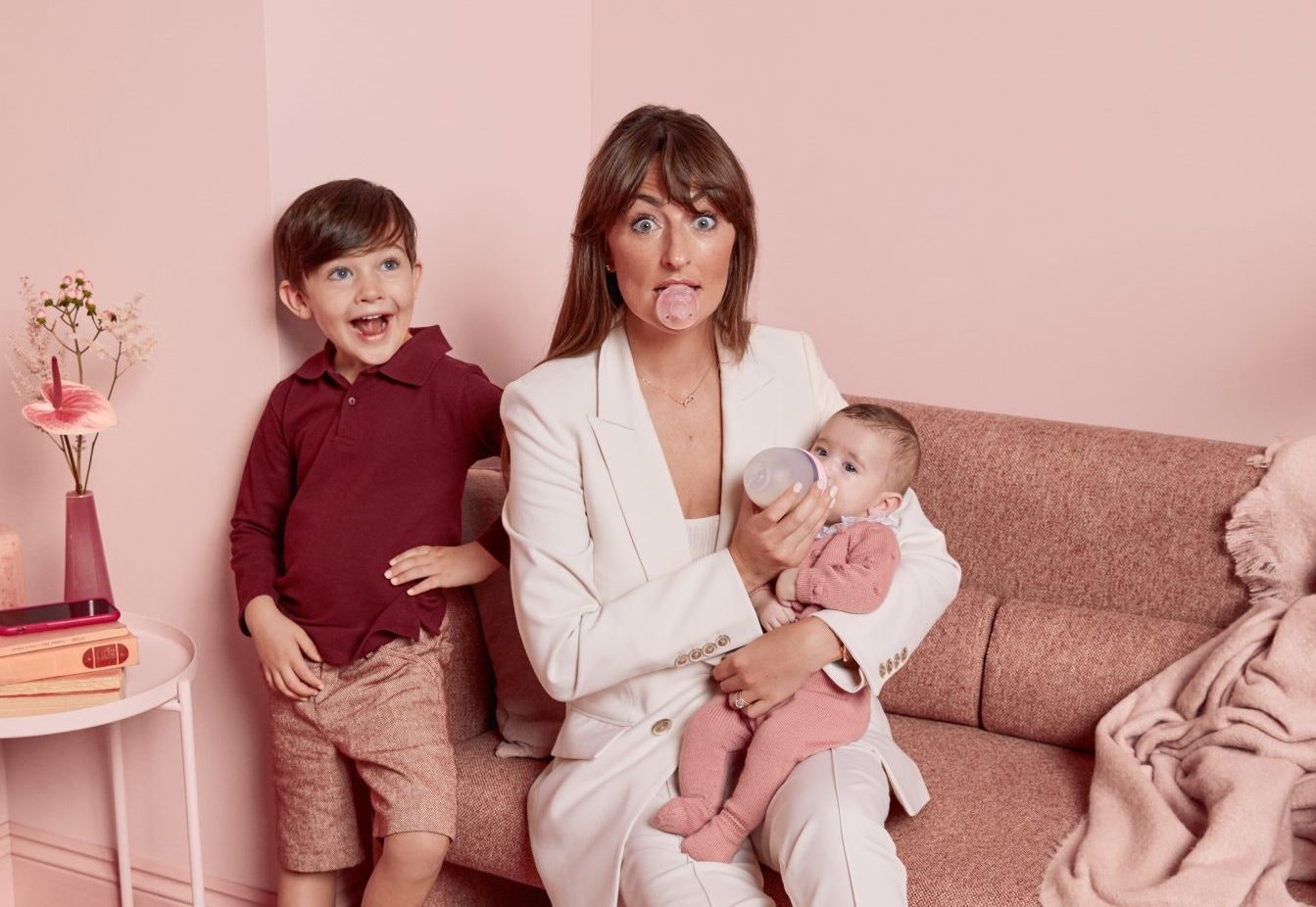 Peanut is a social network for women founded by Kennedy in 2017, when she was a new mum who felt underserved in a market full of apps that are set up to make life easier for people, from ordering food to rides. The network lets women at similar stages in life — including pregnancy — connect with each other. 
The London-based platform raised $12m in 2020 from EQT Ventures, Index Ventures and Female Founders Fund. To date, Kennedy has raised $23m in funding and tells Sifted that she is not looking to raise more anytime soon, as the company is capitalised enough to keep going. With the launch of a Pro service, Peanut has started monetising its product last year by connecting women with experts.
Keleya
Berlin-based Keleya connects women in Germany with midwives. Engelhardt launched the platform after noticing a huge scarcity in midwives in Germany and a lack of information for women. It started offering safe workouts for pregnant women and has evolved to become a much more holistic app, providing birth preparation courses and post-birth help. The company has agreements in place with 40 health insurance providers in Germany that cover its services, and has started working with the German midwife association, which represents 97% of midwives in the country. 
The company has raised $3m in total and closed its last round in the summer of 2021. Engelhardt says that the group is now thinking about adding a strategic partner. 
Naytal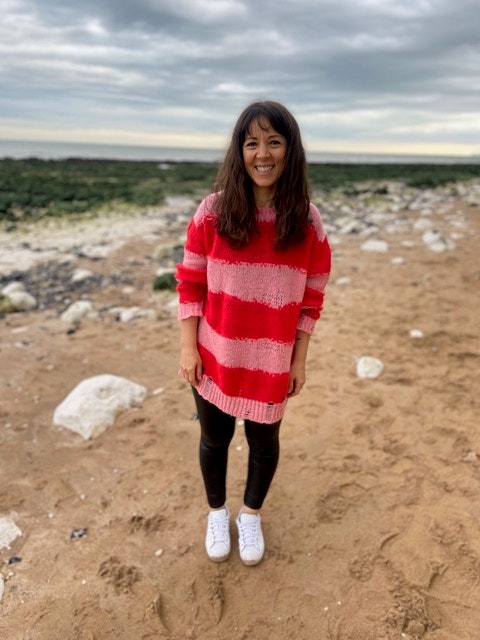 Thabet set up Naytal with cofounder Lara Russell-Jones in 2021 after going through fertility challenges and a high-risk pregnancy with post-natal complications. She realised then that women have nowhere to turn to. 
"The GP becomes redundant and you're reliant on a system that's stretched, that doesn't give you any support outside of the basics," she says. 
"In every other part of my life I can order a taxi, food and an outfit [immediately] but trying to solve any of the health issues such as breastfeeding challenges or incontinence, all of that, it was impossibly hard to track down the right people."
Naytal is an online clinic for women and secured £300k in pre-seed funding led by Fuel Ventures in 2021. Thabet says it's now working on another fundraise. 
Preglife
Preglife is based in Sweden and lets women track their pregnancy — it's been around since 2010. It received an estimated SEK 70m of development capital from eEquity in 2019, according to PitchBook. And in 2020, the company acquired Bej Technologies, a networking platform for parents. 
Sonio
Paris-based Sonio received €10m from the European Innovation Council (EIC) accelerator in December 2022, following a €5m fundraise in the summer backed by Elaia, OneRagtime and Bpifrance.
The company was founded in 2020 and uses artificial intelligence software to improve pre-natal screening and diagnosis. The solution is used by more than 250 healthcare providers and assists fetal ultrasound practitioners. It will use the additional funding received in December to release new features on the platform. 
Pregnolia
Founded by Sabrina Badir, Pregnolia produces a medical device for the advance detection of premature births. The Switzerland-based startup raised CHF 4.2m in 2020. The company was initially funded by the EU, which estimated that preterm births translated into yearly healthcare costs of around €20bn, while also being the leading cause of infant mortality. 
Innitius
Based in Spain, Innitius has received €3.8m in capital from the EIC Accelerator to work on solutions to improve pregnant women's health. Its first product is called Fine Birth, which works on preterm labour diagnosis. The startup was launched in 2017 by Rubén Molina, who serves as CEO, and Dr. Francisca Molina. 
Peppy
UK-based Peppy is a B2B digital health platform set up to help employees manage life transitions like pregnancy and parenthood. It gives users access to experts through chats or video consultations. It works with corporations including BNP Paribas, Santander and Clifford Chance. Most recently, it raised a $45m round of debt and equity to expand into the US. 
Elvie
Healthtech company Elvie raised £12.7m in a Series C round in 2021, bringing the total it has raised to date to £70m. It was founded in 2013 by Tania Boler, and the company has developed a hands-free breast pump for breastfeeding mothers as well as a pelvic floor trainer. Postpartum pelvic floor issues are common among many women after giving birth, leading to things like urinary incontinence. 
Leia Health
The Sweden-based startup just raised €1.4m in pre-seed funding from People Ventures, Norrsken, Unconventional Ventures, The Case for Her and Octaquest. Founded in 2021 by Sandra Wirström and Astrid Gyllenkrok Kristensen, Leia is working to provide postpartum care for women. The group is building a mobile app focused on both physical and mental well-being after giving birth.