XYZ Reality, a UK-based startup founded in 2017, has raised £20m in Series A funding as part of its efforts to radically transform the construction sector through the use of augmented reality (AR).
The company is pioneering an engineering-grade AR helmet that projects detailed holograms of 3D building schematics in front of your eyes, allowing construction workers to position objects to a 5mm accuracy and immediately see when something is out of alignment, even to a minute degree.
While it may look like a glorified motorcycle helmet, the technology could ultimately save up to 11% of costs on building projects, the result of errors introduced between the architectural sketches and the finished buildings, the company says. These errors cost the industry between £10bn and £25bn a year in the UK alone.
"Augmented reality and spatial computing just make sense, because we're 3D creatures operating in a 3D environment," David Mitchell, founder and chief executive of XYZ Reality, tells Sifted.
Construction wakeup
XYZ Reality's Series A round is a further sign that the construction industry is finally waking up to the need to embrace modern technologies.
Unlike financial services and commerce, construction has been slow to embrace digital solutions. The sector accounts for an estimated 9% of the EU's GDP, employs 18m people in Europe alone, yet it's also one of the least digitalised industries, with pens and clipboards still among the most popular tools on the construction site.
However, as Sifted's upcoming Construction Tech report will make clear, that's changing, aided by strong market forces as well as the global pandemic.
"I think COVID-19 is a huge catalyst for digitisation in the construction sector," says Rebecca Hunt, an early-stage investor at Octopus Ventures, one of the largest and most active venture investors in Europe and the firm that led this funding round. XYZ Reality is Octopus Ventures' first foray into construction tech, says Hunt.
"For us, it's an enormous sector, but it's one which has been historically extremely slow to adopt technology, and frankly to adopt any kind of innovation in working practices," she adds.
Waste not, want not
While the construction industry often deals with towering projects, it also requires millimetre accuracy. Tiny errors propagating can lead to massive, costly rework issues.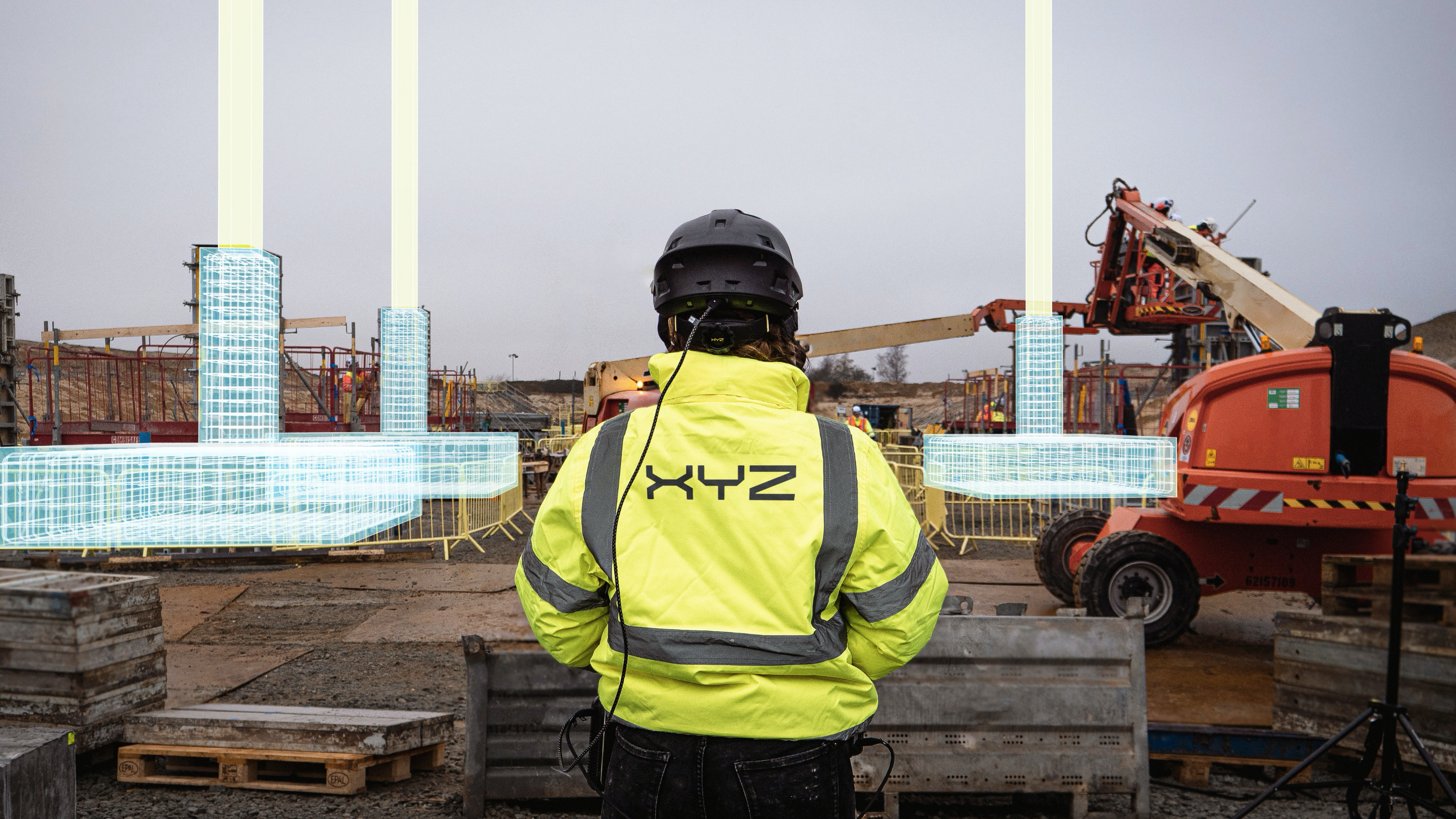 An estimated 7-11% of construction project costs are spent on correcting errors, and those behind XYZ Reality believe they can stop those errors almost before they're made.
"Our technology is the only solution that can be utilised to identify errors before they actually happen, in real-time, and prevent them from happening," says Mitchell, who like many of those trying to bring the construction industry into the 21st century comes from a building background. "My father was a builder, I learned to walk on a building site," he says.
Other solutions on offer, like laser scanning on site, are all reactive, "only identifying errors after the costs have been incurred," says Mitchell, usually with about a two-week delay. "In that two weeks, errors are still propagating throughout the site. You're always fighting fires," he adds.
This might explain why 77% of mega construction projects are delivered over 40% late, with 98% of those same projects suffering cost overruns of more than 30%.
"Our whole philosophy is enabling construction teams to build it right, first time," Andrew Fitzpatrick, business development manager at XYZ Reality, tells Sifted. "The problem that we're addressing today within our construction industry is really that bottleneck created by the 2D process."
Building for the future
Despite not having its commercial launch until later this year, XYZ Reality's technology has already been deployed in construction projects valued at over £1.5bn, including in pharmaceutical facilities and airports.
The startup plans to use this latest raise to double its headcount over the next 18 months, to around 70 employees, and expand into the US.
"We actually planned on doing that last year but then covid happened so we doubled down on our efforts here in Europe," says Mitchell. "Now the customer pipeline is actually bringing us over to the US," he says, adding out that there are 10 times as many projects over there to work on.
At the same time, Mitchell says that their current technology is just the starting point, with the next step assisted reality, where construction managers will be able to walk around the construction site wearing a headset and be notified directly by the system when columns are out of position or floor slabs are late arriving.
"It will be continuously capturing that data and updating all the project stakeholders involved," he says. "That is extremely exciting. We'll be drip-feeding it out over the course of the next 18 months."