There were 78 unicorns birthed in Europe last year and the rate of creation of companies valued at $1bn or more in recent years has skyrocketed. But where are they coming from?
Using data from Dealroom, Sifted looked into which universities count the most European unicorn founders among their alumni. We also looked at the number of founders in general and the number of alumni-founded startups, focusing exclusively on those that are Europe-based (or whose founding location was Europe), and on companies launched from 2005 onwards.
Dealroom also maps out how many alumni from each university have founded European companies heading towards unicorn status — a group it calls the future unicorns. These are calculated by factoring in current valuations (between $250m and $1bn) and recent funding rounds.
For an education that'll set you on a billion-dollar-startup trajectory, you could do worse than study at any of the institutions on this list. 
*Where more than one university had the same number of alumni unicorn founders, we ranked in terms of future unicorn founders, followed by the number of alumni-founded startups.
Europe's top unicorn universities 2022
1/ Insead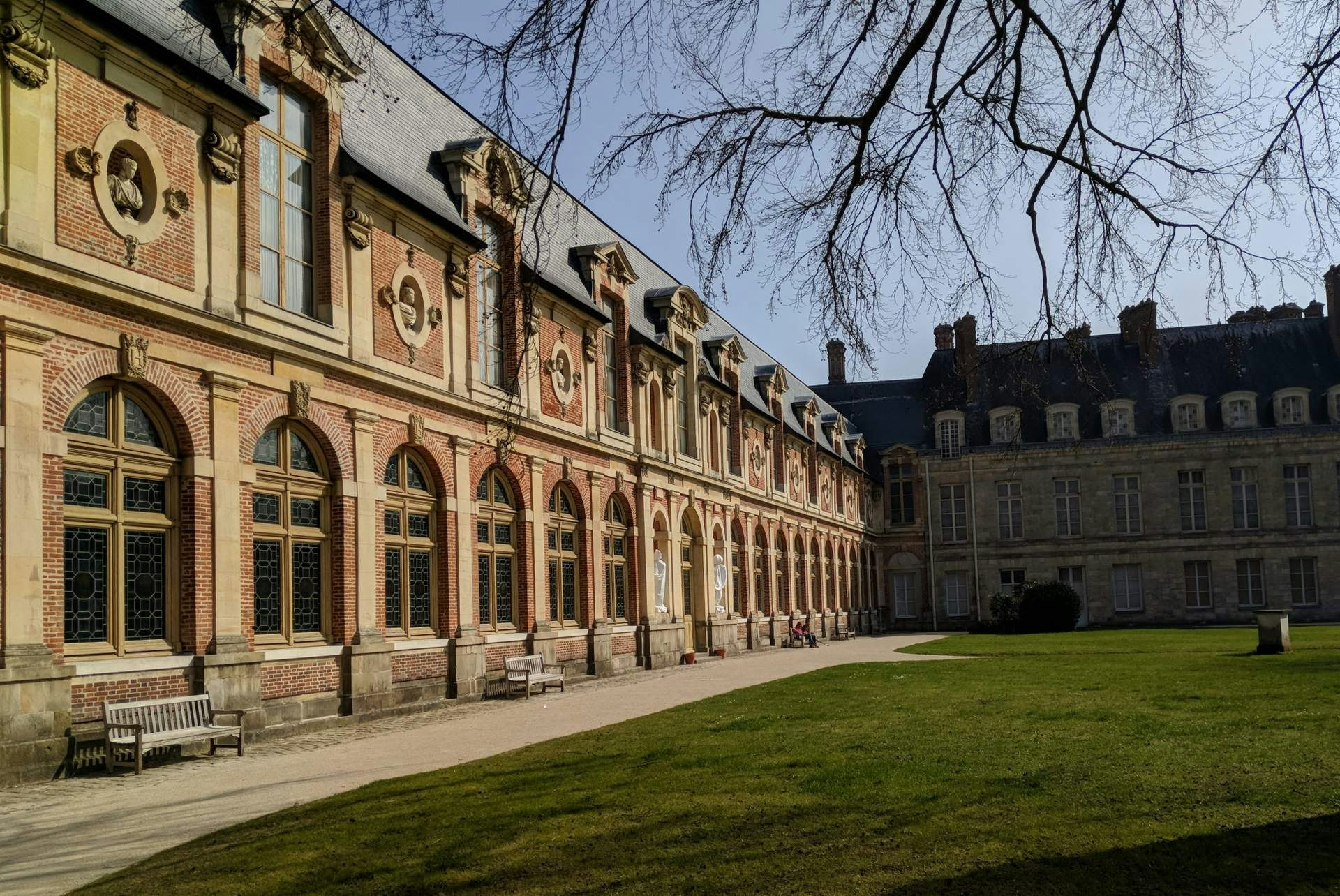 Unicorns: 18
Future unicorns: 25
Startups: 638
Founders: 542
Paris-based Insead was ranked as the best business school in Europe and fourth best in the world in the Financial Times' Global MBA ranking this year, so it's no real surprise that it tops this list. 
It counts Taavet Hinrikus of Wise among its unicorn-launching alumni, as well as the founders of grocery delivery unicorn Oda, logistics unicorn Sennder, neobank unicorn Qonto and climate tech unicorn Newcleo.
There are also an impressive 25 future unicorns among its roster of alumni-founded companies. They include UK-based fintech Curve and electric truck startup Volta Trucks — one of Europe's fastest-growing climate tech companies. 
2/ University of Cambridge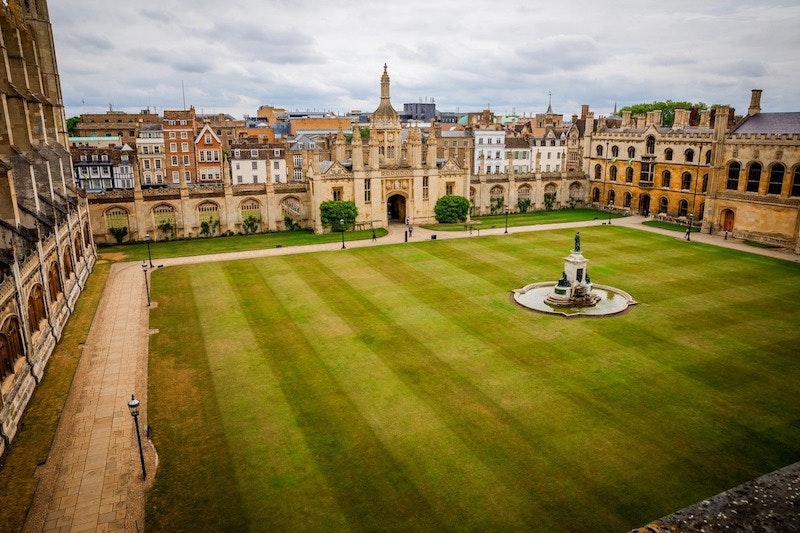 Unicorns: 12
Future unicorns: 22
Startups: 846
Founders: 752
What do David Attenborough, Stephen Fry and the founders of neobank Starling, energy supplier Octopus, chip manufacturer Graphcore and VR scaleup Improbable all have in common? They have a degree from Cambridge. 
The university also boasts GoStudent among its alumni-founded unicorns, and among its alumni-founded future unicorns are fintechs YuLife and Modulr Finance and biotech startup Arvelle Therapeutics.
3/ Stockholm University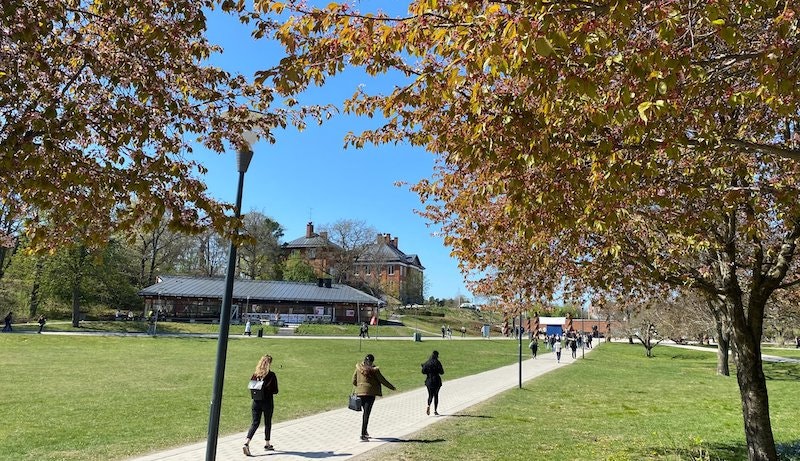 Unicorns: 10
Future unicorns: 13
Startups: 145
Founders: 121
Neither Daniel Ek, the superstar founder of Spotify (who famously dropped out of university) or Peter Carlsson, the founder of climate tech giant Northvolt (valued at a whopping $12bn), went to Stockholm University. 
But plenty of the university's alumni have gone on to found unicorn startups, according to Dealroom: smart locker startup Instabox, healthtech Kry and electric truck maker Einride were all founded by former students.
Future alumni-founded unicorns include UK-based biotechs Evox Therapeutics and Lifebit. 
4/ London School of Economics and Political Science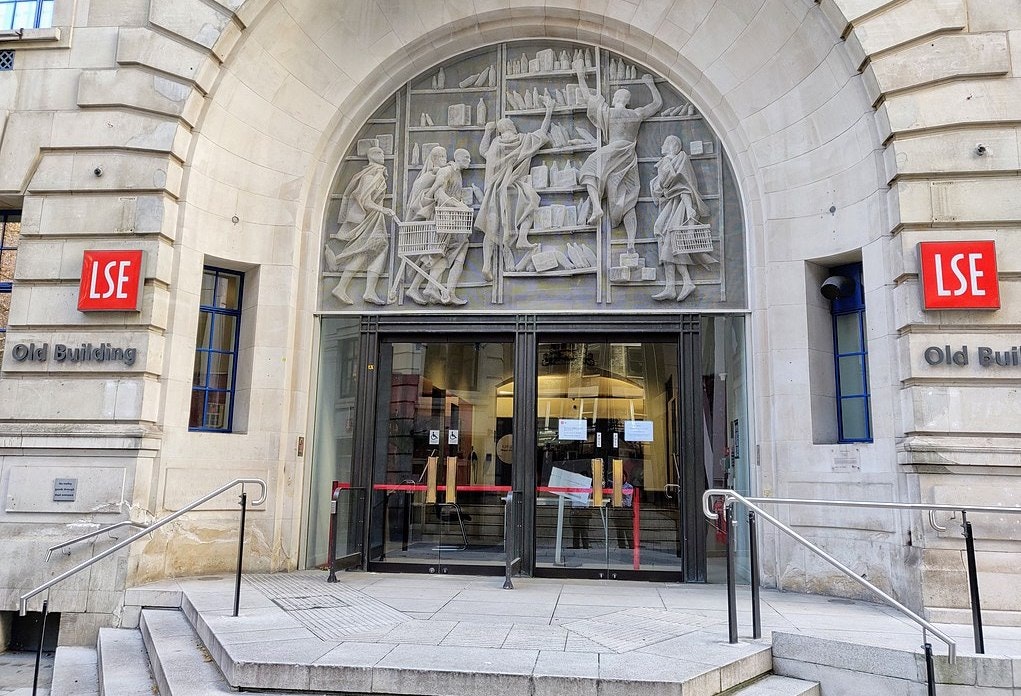 Unicorns: 9
Future unicorns: 19
Startups: 639
Founders: 527
LSE's international appeal shows in its list of pan-European unicorn-founding alumni. Founders at France's ManoMano, the UK's OakNorth, Norway's Oda and Germany's Sennder are all ex-students. So too is Francesco Simoneschi, one of the cofounders of fintech unicorn TrueLayer.
LSE could well climb this list in the near future, with an impressive 19 future unicorns among its ranks, according to Dealroom. Keep your eyes on SaaS scaleup Spryker Systems and healthtech EightSleep. 
5/ KTH Royal Institute of Technology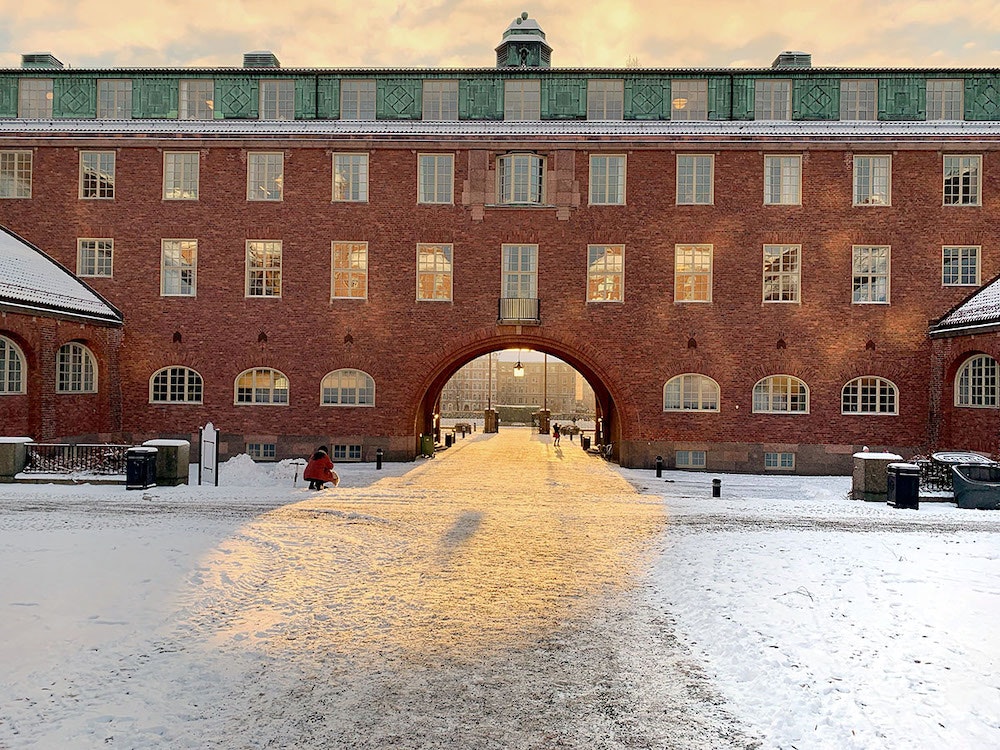 Unicorns: 9
Future unicorns: 14
Startups: 489
Founders: 455
Stockholm-based KTH is a cradle of homegrown entrepreneurial talent and counts the founders of unicorn healthtech Kry, alongside listed scaleups like game developer King and SaaS Sinch among its alumni — all with bases in Sweden. 
It's also seen two of last year's future unicorns — Voi and Instabox — hit $1bn valuations.
Next could be SaaS startup Mentimeter or Nick's, which has invented an ice cream made with fat your body can't absorb.
6/ Technical University Munich (TUM)
Unicorns: 9
Future unicorns: 9
Startups: 400
Founders: 382
TUM consistently ranks as the top German university in the world university rankings by Quacquarelli Symonds (QS), a higher education data company. And as a public university in Germany it doesn't charge tuition fees to undergrads, showing quality education doesn't necessarily come with a hefty price tag. 
Data SaaS startup Celonis, flying taxi scaleup Lilium and neobank Monzo all count founders among the technical college's alumni. Alumni from the university also cofounded Europe's most valuable private HR tech company Personio and logistics startup Forto. 
7/ University of Oxford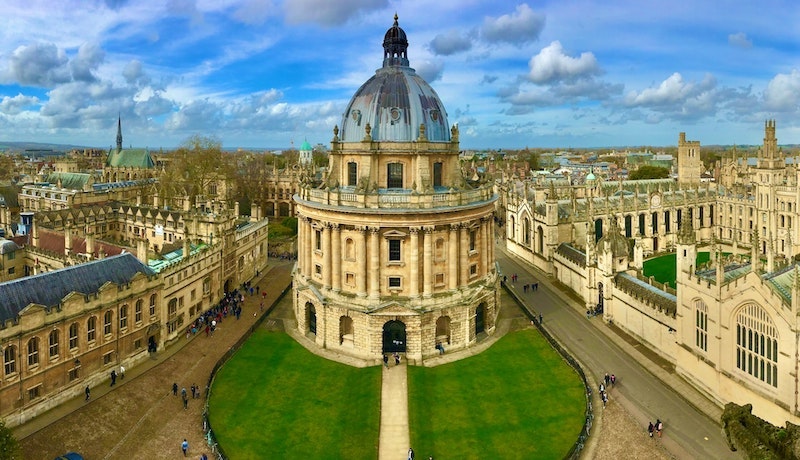 Unicorns: 8
Future unicorns: 16
Startups: 342
Founders: 243
Although Oxford was among the universities ranked worst for university spinouts in Europe, the oldest English language-speaking university in the world is a hotbed for fintech disruptors. 
Founders of Monzo, payments scaleup GoCardless and lending platform Lendable were educated there. And among its alumni-founded future unicorns are recruitment software Beamery and fintech YuLife.
8/ University of St. Gallen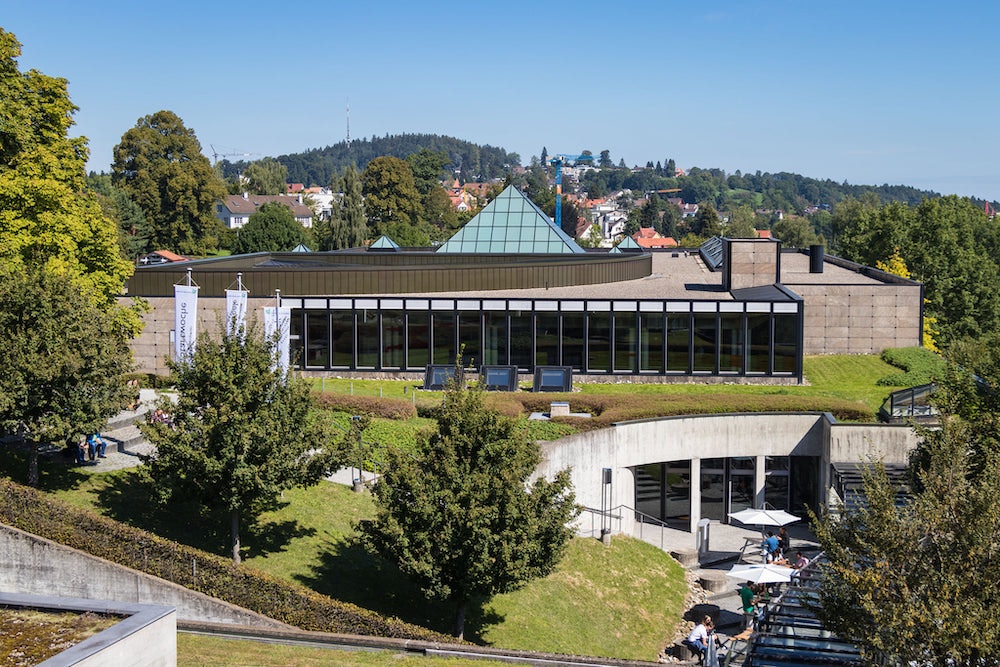 Unicorns: 8
Future unicorns: 11
Startups: 308
Founders: 236
The Swiss university tutored Valentin Stalf of neobank N26 and one of the cofounders of payments scaleup SumUp. Other unicorn companies founded by alumni are travel scaleup GetYourGuide and tutoring platform GoStudent. 
9/ HEC Paris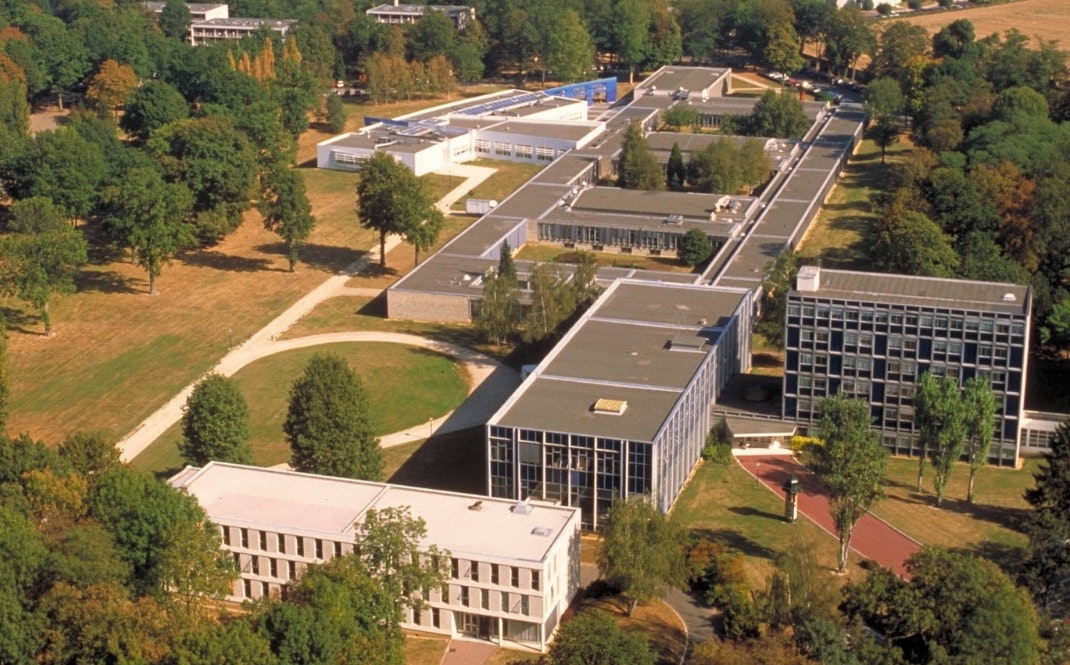 Unicorns: 7
Future unicorns: 14
Startups: 743
Founders: 682
HEC Paris was knocking on the door of the top 10 unicorn universities last year and has finally cracked it in 2022. 
Among its alumni-founded unicorns are business bank Qonto, speedy grocery delivery startup Gorillas and AI platform Tractable. 
Dealroom has also identified 14 companies founded by HEC alumni that it thinks will hit $1bn valuations in the future. Among them are Amazon aggregator Branded and restaurant payments app Sunday. But given that Sunday recently pulled out of four markets, and ecommerce is also likely to see a downturn, these two might be waiting longer than previously anticipated to hit unicorn status. 
10/ Copenhagen Business School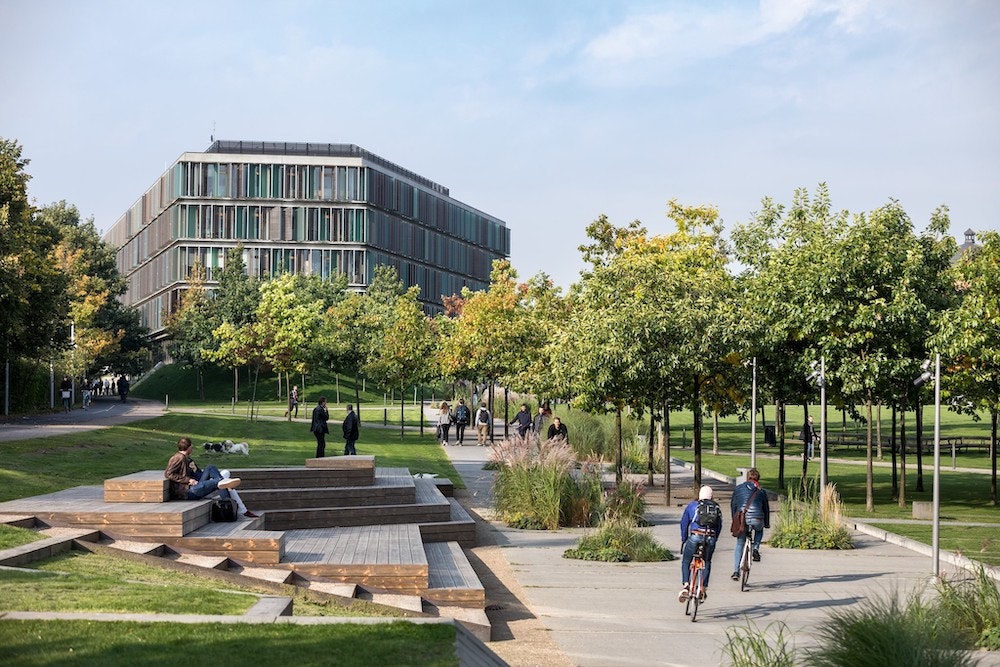 Unicorns: 7
Future unicorns: 10
Startups: 646
Founders: 571
Alumni from Copenhagen Business School have founded an array of unicorns across several sectors. Fintech Pleo, biotech ATAI Life Sciences and consumer tech subscription platform Grover were all cofounded by grads from the school. 
Dealroom also highlights 10 alumni-founded companies that could be set for unicorn stardom in the near future. One of those could be enterprise software startup Dixa — also one of Sifted's "soonicorns".
Universities to watch
These educational institutions didn't make the top 10, but based on the number of alumni-founded future unicorns in their ranks they could break into that list soon. 
Ludwig Maximilian University of Munich (LUM)
Future unicorns: 9
Another Munich-based university that has a track record of graduating students who go on to found top startups in Europe. Among its alumni-founded unicorns are HR star Personio and Sequoia-backed fintech Trade Republic. 
WHU — Otto Beisheim School of Management
Future unicorns: 9
WHU has campuses across both Vallendar and Düsseldorf in Germany and counts founders of logistics scaleup Forto, mobility provider FlixBus and SumUp among its ex-students. And alongside the six alumni-founded companies with $1bn+ valuations, Dealroom also marked nine alumni-founded startups down for future unicorn success.
École Polytechnique
Future unicorns: 9
Robotics startup Nuro, fintech PayFit and insurtech Shift Technology were all started by ex-students of the French university, and Dealroom has identified nine startups that could nab a $1bn+ valuation soon. 
London Business School
Future unicorns: 9
London Business School was placed second in Europe in the latest full-time MBA ranking by the Financial Times. LBS taught the founders of listed meal-kit provider HelloFresh, delivery unicorn Glovo and fintech WorldRemit. In the months and years to come it could well climb up this list, with Dealroom identifying nine alumni-founded future unicorns including Atom Bank and finance provider Uncapped — although the latter has recently laid off 26% of its staff.
👉 Read: Europe's top unicorn universities: 2021
Tom Nugent is Sifted's digital editor. He tweets from @TJNugent92.
This article was last updated on July 15th 2022.