Europe's startup scene is often overshadowed by Silicon Valley, but the continent is gaining ground with more than 160 tech firms valued at over €1bn.
Here, Sifted's reporters — in partnership with Dealroom.co — dig into the data, strategy and challenges behind the most important European startups.
Scroll down to find our take on Europe's biggest fintechs, such as Klarna, Greensill, TransferWise, N26, Monzo, OakNorth, Checkout.com, Revolut, Atom Bank, Deposit Solutions, Pleo, Raisin, Starling Bank, SumUp and GoCardless.
Advertisement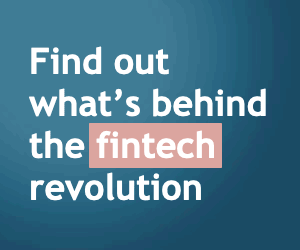 We also look at some of the most powerful deep tech startups, including UiPath, BenevolentAI, Improbable, Sigfox, Graphcore, Meero, Infarm, Lilium, Ynsect and Darktrace.
The mobility and delivery startups also get a good show with BlaBlaCar, Cabify, Bolt, Auto1, Deliveroo, Glovo, Picnic and Wolt.
Then there is a healthy smattering of startups from the healthcare market — Babylon Health, Doctolib, Docplanner and Kry — and software players such as PayFit and GitLab.
Finally, we look at travel with GetYourGuide, Culture Trip and Omio; while GitLab, Bulb, PayFit and Kahoot! all feature on our list as well.
We have picked companies based on the money they have raised, how quickly they are hiring and how formative they have been to the startup ecosystems around them.
---
Fintech
Klarna

Founded 2005 — Stockholm, Sweden —

 Unicorn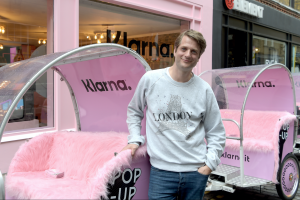 Chief executive Sebastian Siemiatkowski aims to make Klarna one of the world's top five fintech companies and, at least for now, the Swedish buy-now-pay-later startup is on a roll.
In 2019 it launched a new $460m fundraising round, giving the company a post-money valuation of $5.5bn and making it the highest-valued private fintech company in Europe. That was a 250% increase on its last valuation at the beginning of the year.
And now, after four bumpy years trying to capture the US market, Klarna has finally made inroads and is reportedly growing at approximately half a million customers a month.
It's managed to entice a new millennial audience who love shopping online and prefers — don't we all? — to pay later rather than today.
There are some concerns that the 'pay later with Klarna' button is being overused by young people, who are getting into trouble with debt as a result, so the company will have to manage their image carefully. They have received some recent criticism from Swedish politicians.
It is also interesting to note that American rapper Calvin Broadus, better known as Snoop Dogg (or Smoooth Dog), is an investor and brand ambassador. One big question is if the company will stay European when it eventually looks for an exit, or follow the route of iZettle and Skype who were bought by US giants.
Further reading: The founder of Klarna shares his secret to success
Key Facts

| | |
| --- | --- |
| Sector | Sub-sector |
| Fintech | Payments |
| Employees | Employee 12m growth |
| 1,000-5,000 | 19% |
| Stage | Valuation |
| Growth | €5bn |
Starling Bank



Founded 2014

—

London, UK

—

Rising Star & Female Led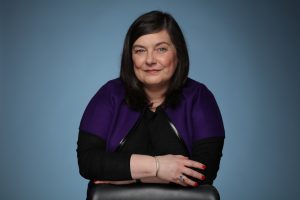 Launched in 2017, Starling recently hit 1m users. This is still reasonably small in comparison with London-based bank rival Monzo, which boasts 3m customers, and Germany's N26 which has 3.5m.
Still, internal research at Barclays shows Starling is growing at a similar pace taking into account its belated app-launch. Meanwhile, First Direct, a digital division of HSBC that launched in 1989 has 1.45m users.
Led by Anne Boden, Starling can also claim a robust deposit base, having now hit £1bn in customer assets. That suggests a healthy number of customers are using the bank as a primary account rather than as an ad-hoc spending tool.
In comparison, digital competitor Revolut reported £902m in deposits last year — despite having six times the number of customers. Starling is also reportedly on-track to reach profitability by the end of 2020, a rarity amid the challengers.
Starling also has a thriving banking services division (making its infrastructure available to third parties) and also a marketplace for third-party financial products.
Further reading: Bookclub with Anne Boden, chief executive and founder of Starling Bank 
Key Facts

| | |
| --- | --- |
| Sector | Sub-sector |
| Fintech | Banking |
| Employees | Employee 12m growth |
| 201-500 | 102% |
| Stage | Valuation |
| Series C | €360m |
Greensill

Founded 2011 — London, UK —

 Unicorn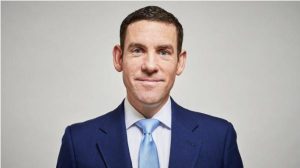 Greensill is a specialist in supply chain finance, where businesses raise funding backed by supplier payments, with serious establishment backing.
Founder and chief executive Lex Greensill was a director at Morgan Stanley and Citibank before founding the eponymous firm in 2011. He subsequently received a CBE in 2017 for services to the British economy and is rumoured to spend the majority of his time on a corporate private jet shuttling between New York, London and his native Australia.
Former British Prime Minister David Cameron is an advisor to the firm, which is backed by SoftBank's Vision Fund. In May the company raised a round of $800m from the Vision Fund which valued the company at $3.5bn — firm unicorn territory. In October it raised another $655m in new funding the same fund, bringing its total capital raised since inception to $1.7bn.
Greensill is a brilliant and innovative financier, but some also worry about his high tolerance for risk and use of complicated off-balance-sheet financing structures. There have been several scandals surrounding the company. Most recently a Greensill fund, managed by investment manager GAM, witnessed huge outflows earlier this year following a scandal related to one of its bonds, resulting in the funds' assets falling from €2.1bn to as low as €391m.
Key Facts

| | |
| --- | --- |
| Sector | Sub-sector |
| Fintech | Financial Management Solutions |
| Employees | Employee 12m growth |
| 201-500 | 24% |
| Stage | Valuation |
| Growth Equity | €3.2bn |
TransferWise

Founded 2011 — London, UK —

Unicorn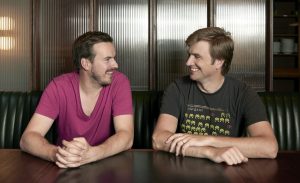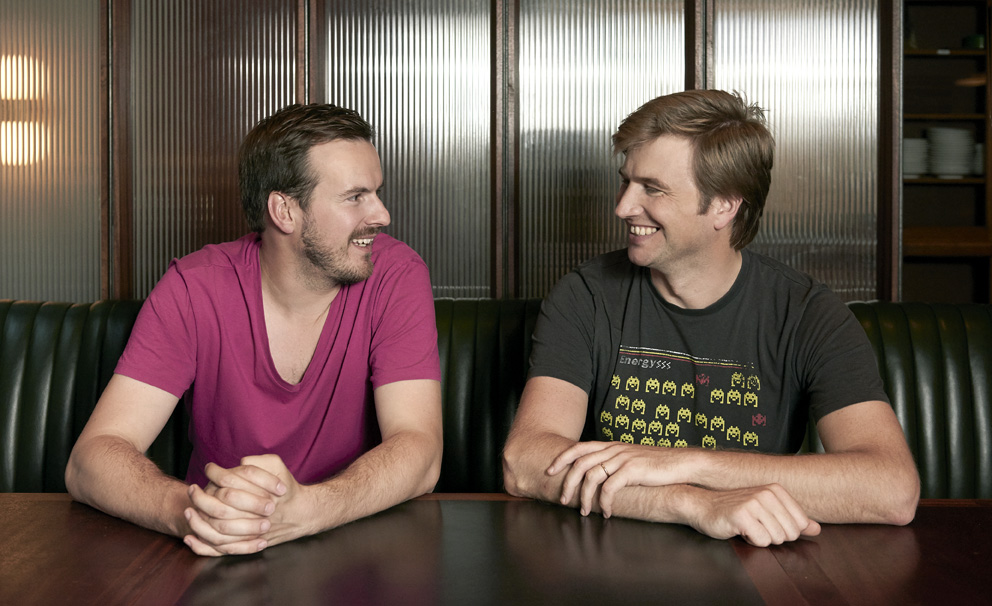 London-based TransferWise is notable in the European fintech market for actually being profitable.
The cross-border money transfer company reported an annual post-tax net profit of £10.3m in the fiscal year ending March 2019, up 66% from the previous year. Revenues at the firm rose about 53% to £179m.
The company has a clever model (now replicated by many others) that means it doesn't actually move money across borders, which would incur fees, instead maintaining separate pots for each currency, which it then disburses funds from.
The company was set up in 2011 by Estonian friends Taavet Hinrikus and Kristo Kaarmann, who saw an opportunity in high bank currency exchange fees. It now works with some banks, for example with France's Groupe BPCE as well as fintech rivals Monzo and N26, which have integrated TransferWise's software into their platforms.
Kaarmann, TransferWise's chief executive, boasts that the company has become one of a "rare breed of unicorns" because it makes money, which is helped by businesses increasingly using their services.
Look out for Brexit-based uncertainty though. TransferWise is a UK financial services provider the company relies on EU passporting rights to operate on the continent, although it is opening an office in Brussels and has applied for a Belgian banking license in order to hedge against a no-deal Brexit.
The company is backed by a number of high-profile investors, including British billionaire Richard Branson, Silicon Valley venture capital firm Andreessen Horowitz and Valar Ventures, the venture fund cofounded by Peter Thiel.
Further reading: TransferWise has turned employees into millionaires
Key Facts

| | |
| --- | --- |
| Sector | Sub-sector |
| Fintech | Payments |
| Employees | Employee 12m growth |
| 1,000-5,000 | 31% |
| Stage | Valuation |
| Secondary | €3.2bn |
N26 Group

Founded 2013

—

Berlin, Germany

—

 

Unicorn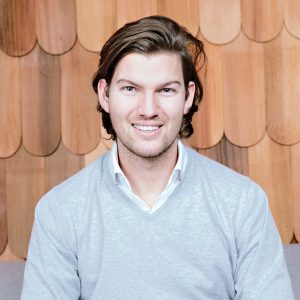 N26, one of the most prominent of Europe's millennial-targeting online banks, has had a busy year, raising another $170m from existing investors at a valuation of $3.5bn (increasing its market worth by $800m from the last raise).
The company, which says it does not see profitability as a "core metric", is pushing big-time for growth, splashing cash to launch a huge advertising campaign to build on its 3.5m subscriber base.
Its slogan is "Banking. But without the bullshit." Led by founder Valentin Stalf, last year the bank rolled out a #nobullshit advertising campaign in some of the 24 markets it is active in around Europe, with slogans such as "Nicht die Bank deines Opas" ("Not your grandad's bank") and "F¥€K Fees".
It is also joining rivals such as Revolut in making a play for the US market, which is going to be no easy feat (other neobanks in the US have had limited success).
It's been a tough year for N26 in Germany though, with the company coming under scrutiny from BaFin, the German financial authority, for falling behind on anti-money laundering processes.
Rivals, most notably Revolut, have also come under similar scrutiny. N26 is competing with the likes of Monzo and Revolut, but they all share a core long-term challenge: persuading customers to switch to them as their main bank.
Further reading: N26 hits a $3.5bn valuation, but can it break into the US?
Key Facts

| | |
| --- | --- |
| Sector | Sub-sector |
| Fintech | Banking |
| Employees | Employee 12m growth |
| 1000-5000 | 72% |
| Stage | Valuation |
| Series D | €3.2bn |
Monzo

Founded 2015

—

London, UK

—

 Unicorn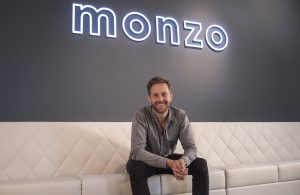 Millennial-friendly UK-based neobank Monzo is the darling of the fintech world.
Tom Blomfield, the chief executive, is hugely admired by other founders. Monzo has done a good job of removing the hassle from managing finances while also crafting an image as "ethical", with features like an optional gambling block (used by 140,000 people) and customer-centric service —for example allowing users to get their salary a day in advance of being paid.
Despite its fans and unicorn valuation, however, the bank is renowned for its "disrupt-now-and-make-money-later" approach. Monzo's losses climbed to £47.2m in the fiscal year ending February 2019 (compared to Revolut, for example, which reported a £14.8m loss for 2017).
The widening losses are driven largely by a near-tripling in personnel costs as the company increased headcount from 300 to 713. Blomfield says losses will likely rise further this year thanks to a £20m marketing drive.
But, while critics abound, there are some positive financial signs as well. Monzo says it has stopped burning cash on new customers because people are increasingly starting to use the app-based bank as their main provider (crucial for any neobank).
Monzo's latest annual report said the proportion of customers depositing salaries reached 30% by the end of February 2019, up from 12% a year earlier. Total customer deposits rose more than sixfold to £461.8m, while customer numbers almost trebled to 1.6m.
The company's "per-user contribution margin" — basically money made or lost on each customer — reached £2 by the end of February, from -£30 a year earlier. Earlier this week Monzo announced a £113m investment that valued the bank at just over £2bn.
Further reading: Monzo: what's so special about the digital bank?
Key Facts

| | |
| --- | --- |
| Sector | Sub-sector |
| Fintech | Banking |
| Employees | Employee 12m growth |
| 501-1000 | 54% |
| Stage | Valuation |
| Series F | €2.4bn |
OakNorth Bank

Founded 2013

—

Manchester, UK

—

Unicorn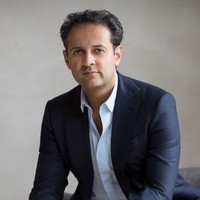 OakNorth is less well known in the fintech world than companies like Monzo or Revolut, in part because it deals largely with smaller businesses rather than consumers.
But what it lacks in fame it really makes up for in profits. It's one of only a handful of money-making fintech companies in Europe, with profits up 220% to £33.9m in 2018.
Led by Rishi Khosla, OakNorth offers loans of £0.5m to £40m for fast-growth businesses, targeting a market that has been largely underserved by traditional banks in the aftermath of the financial crisis. So far it says it's had no defaults.
At the same time the company has a white-label business to business software platform and a data and technology platform, OakNorth Analytical Intelligence, which it licences to banks as a money-spinner.
On the back of all this, it secured an investment of $440m from SoftBank's Vision Fund earlier this year — the largest investment of any fintech in European history.
OakNorth's chief financial officer Cristina Alba-Ochoa tells Sifted that in Europe there are a whole lot of "clueless fintech people" building businesses that are likely to become big losers and that their failure is "more likely than people want to believe".
Further reading: OakNorth calls out "clueless fintech people"
Key Facts

| | |
| --- | --- |
| Sector | Sub-sector |
| Fintech | Banking, Mortgages & Lending |
| Employees | Employee 12m growth |
| 201-500 | 26% |
| Stage | Valuation |
| Late VC | €2.2bn |
Checkout.com



Founded 2012

—

London, UK

—

Unicorn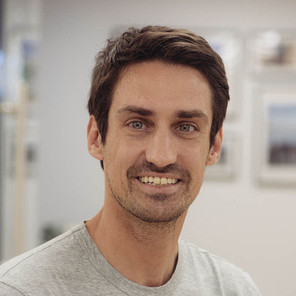 This little-known fintech was founded in 2009 as Opus Payments before evolving into Checkout.com around 2012.
It allows companies to process and accept cross-border payments from credit and debit cards, online banking, Klarna, Apple Pay and others, all with a single integration.
It's a direct rival to Dutch payment firm Adyen, which listed on the Amsterdam stock exchange last June and has since seen its stock soar.
Checkout.com provides online payment solutions for a number of fast-growing businesses, including other companies featured on this list like Deliveroo and TransferWise.
Chief executive Guillaume Pousaz is on record as saying "we're the next Adyen".
The startup reported $46.8m in total revenues in 2017 according to Companies House filings, a 56% increase on the previous year. Profits rose 61% compared with the year before to $23.9m, with a gross profit margin of 51% (which is huge).
The company has increased revenue by 50% a year for the past five years and Guillaume Pousaz says he wants to keep this going for another five. 
Key Facts

| | |
| --- | --- |
| Sector | Sub-sector |
| Fintech | Payments |
| Employees | Employee 12m growth |
| 201-500 | 22% |
| Stage | Valuation |
| Series A | €1.8bn |
Revolut



Founded 2015

—

London, UK

—

Unicorn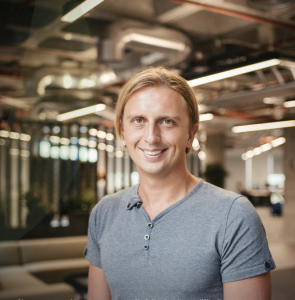 Revolut — a digital finance platform offering banking, currency exchange, cryptocurrency and stockbroking services — has had a remarkable year in terms of growth.
Led by Nikolay Storonsky, the company has around 6m customers, up from 1.5m a year ago, and is adding around 16,000 accounts a day. It has around 1,200 employees compared to 400 a year ago.
The last fundraise, in April 2018, valued the company at $1.7bn but the company is expected to target a valuation of around $5bn to $10bn for its next funding round, which could be as much as $1.5bn ($500m in new equity and a $1bn convertible loan).
There are even reports that Japanese investment giant SoftBank might invest, although Storonsky refused to comment when asked by Sifted: "We speak with many big investors."
However, amid this fast growth Revolut has also been stung by a series of negative articles pointing to teething problems at the bank and an allegedly toxic corporate culture. Tech publication Wired described a workplace where turnover and bad behaviour is rife, while The Telegraph newspaper in the UK said that the company turned off a system designed to prevent money laundering for three months in 2018, something that Revolut denies.
Still, public perception of the bank is improving and the growth numbers are nothing short of exceptional. One next big move for the company is formally launching a retail product in the US in the latter part of 2019. But further acceleration would come if the company bags a $1.5bn investment. 
Further reading: Europe is beating the US in fintech innovation, says Revolut
Key Facts

| | |
| --- | --- |
| Sector | Sub-sector |
| Fintech | Banking |
| Employees | Employee 12m growth |
| 1001-5000 | 60% |
| Stage | Valuation |
| Series C | €1.5bn |
SumUp
Founded in 2011
—

London, UK

—

Unicorn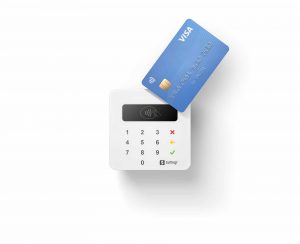 Chunky card machines in cafes and restaurants are a tool of the past. Instead businesses are adopting to contactless card readers which process payments with a smartphone or tablet through point-of-sale (POS) apps.
The fintech companies that provide the payment hardware and software can make a cut on each transaction and generally win pretty sticky customers, so competition is fierce in this lucrative market.
Three of the market leaders are Sweden's iZettle, which was bought by PayPal last year, Silicon Valley's Square and SumUp in the UK.
Of the three BBVA-backed SumUp has the lowest valuation ($1bn compared to $26bn for the listed Square and $2.2bn for iZettle at the time of acquisition) but it is still a big UK fintech.
Since it was founded in 2011 SumUp has successfully expanded into 31 markets and has over 1m customers, helped by a merger with Rocket Internet's Payleven in 2016.
SumUp claims more than $200m of annual revenue and has recently made several acquisitions, including Danish company Debitoor and "multi-channel" e-commerce platform Shoplo.
SumUp now also does invoicing, bookkeeping, third-party integrations of payments and more. The big question is how long it can remain independent and if it can keep fighting with the bigger rivals.
Key Facts

| | |
| --- | --- |
| Sector | Sub-sector |
| Fintech | Payments |
| Employees | Employee 12m growth |
| 501-1000 | 34% |
| Stage | Valuation |
| Growth Equity | €1bn |
Atom Bank



Founded 2014

—

Durham, UK –

Future Unicorn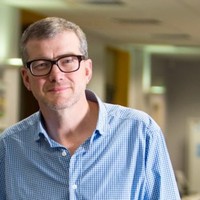 Atom Bank is another UK challenger lender making a play for the millennial market with a mobile-first savings accounts.
Led by Mark Mullen, it's not quite the same scale (yet) as Revolut, Monzo or N26 but raised a further £50m in funding in July 2019 in a round led by Spanish lender BBVA (which also led its last round of £149m in 2018).
Just as Nordic fintech Klarna is backed by Calvin Broadus (better known as Snoop Dogg, or Smoooth Dogg), the American rapper, Atom bank is backed by US musician will.i.am, the lead singer in the Black Eyed Peas.
Will.i.am is a strategic advisor and, apparently, provides "an external perspective on culture, philanthropy and technology".
The company also does consumer loans and mortgages. In July it said that its total consumer and business lending was up by 76% to £2.4bn year on year, supported by growth in deposits from £1.4bn to £1.8bn. Atom says it gets applications of up to £20m in business loans and £10m in residential mortgages each week.
In 2018 Atom announced that it would partner with fintech startup Thought Machine to migrate all of its banking technology to a platform called Vault. The big question is if the bank can grow to join the ranks of the other fintech unicorns or if it will remain a second-order player.
Further reading: £425m handed out to fintechs to improve SME banking
Key Facts

| | |
| --- | --- |
| Sector | Sub-sector |
| Fintech | Banking |
| Employees | Employee 12m growth |
| 201-500 | 10% |
| Stage | Valuation |
| Late VC | €0.55bn |
Deposit Solutions



Founded 2011

—

Hamburg, Germany

—

Future Unicorn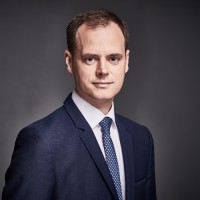 Open-banking start-up Deposit Solutions is not a household name (yet), but the Hamburg-based company became Germany's second most highly valued fintech in September 2019 after Deutsche Bank paid €50m for a 4.9% stake.
It's testament to the fact that Deposit Solutions is well on its way to becoming a central player in Europe's financial landscape. Its software allows banks to collect deposits from people across Europe who are not their direct customers.
Already the software links 100 banks in 18 European countries. The startup has 200,000 customers who have used its platform to transmit more than €14bn since it was founded, including €5bn in the past 12 months.
Deposit Solutions' valuation more than doubled since its last financing round in August 2018 when it raised $100m. The next step is to take on America's $12,000bn domestic deposit market.
Key Facts

| | |
| --- | --- |
| Sector | Sub-sector |
| Fintech | Open Banking-Platform |
| Employees | Employee 12m growth |
| 201-500 | 15% |
| Stage | Valuation |
| Series D | €454m |
Pleo



Founded 2015

—

Denmark, Copenhagen

—

Future Unicorn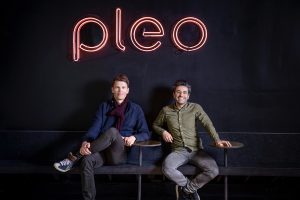 Pleo is part of a group of European startups tackling the issue of corporate expenses, although it is one of the fastest-growing.
The company issues company cards with accompanying software, which allows both employees and managers to automatically match receipts and track all company spending in real-time.
With company cards all connected to the same Pleo account employees don't need to charge expenses to their own credit cards and then claim back from the company.
Led by Jeppe Rindom, the company raised a $56m in a Series B round in May 2019 and has backers that include Swedish investors Kinnevik and Creandum as well as the American private equity firm Stripes.
With the money the company is set to increase its speed of growth in Europe, more than doubling its headcount, and add on other services such as credit, invoices, a vendor marketplace and open up for reclaiming VAT.
It does not really see itself as a fintech, saying it has more in common with communication tools such as Slack, Asana and Trello than with fintech companies such as Tink or Klarna.
Further reading: Pleo: "We don't see ourselves as a fintech company"
Key Facts

| | |
| --- | --- |
| Sector | Sub-sector |
| Fintech | Financial Management Solutions |
| Employees | Employee 12m growth |
| 51-200 | 79% |
| Stage | Valuation |
| Series B | €450m |
Raisin



Founded 2012
—
Berlin, Germany
—
Future Unicorn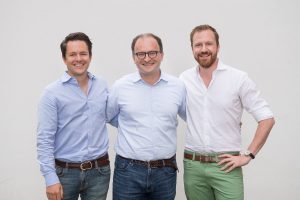 The Berlin-based company officially lunched in 2013, offering savers the chance to deposit money into accounts with the best rates across Europe. Now it is so much more, thanks in part to an acquisition-heavy strategy that has seen it expand into a wider range of financial products.
In 2018 the company expanded into longer-term investments with a partnership with Vanguard and in 2019 it bought pension specialist Fairr. Raisin says it considered building its own pensions product but concluded it would take two to three years to do. Fairr, founded in 2013, has already developed a dashboard to make the complex German pensions system easier for customers to understand.
Fairr was the second acquisition for Raisin in 2019, following the acquisition of MHP-Bank in March.
The company, which is led by Tamaz Georgadze, is feeling pretty plump with cash after raising €25m from Goldman Sachs in August 2019 on top of a €100m Series D round three months before. Business-wise, Raisin now has 84 partner banks from 24 countries and eight platforms covering all of Europe and the UK.
Frank Freund, cofounder and chief financial officer, told Sifted earlier in the year that the company was eyeing up the retirement market for potential businesses to buy next. One of the big questions for the company is how well it can execute on its acquisition strategy. The company's US platform launch is also planned for 2020. 
Further reading: 
Key Facts

| | |
| --- | --- |
| Sector | Sub-sector |
| Fintech | Investing |
| Employees | Employee 12m growth |
| 300 | 12% |
| Stage | Valuation |
| Growth Equity | €400m |
GoCardless



Founded 2011

—

London, UK

—

Rising Star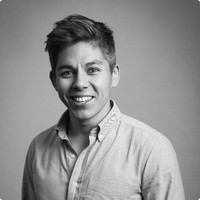 GoCardless is not one of the glamorous fintechs that grabs headlines.
Companies pay GoCardless to collect direct debits from customers on their behalf. It then takes a fee of up to 1% from those transactions and in return also provides data to help businesses retain their customers for longer.
The company is processing $10bn in payments annually for more than 50,000 organisations in the UK, Europe and Australia (for example enterprise software company Sage, travel site TripAdvisor and fitness company Les Mills).
GoCardless's cofounder and chief executive Hiroki Takeuchi is hugely respected in the London startup world, not least because of his return to the business following a life-threatening bike accident in 2016, which left him paralysed from the chest down.
The big question for the company is how its move outside the UK into international markets, notably in the US, will go over the coming year. 
Key Facts

| | |
| --- | --- |
| Sector | Sub-sector |
| Fintech | Payments |
| Employees | Employee 12m growth |
| 201-500 | 20% |
| Stage | Valuation |
| Series E | €272m |
---
Deeptech
UiPath

Founded 2005  — Bucharest, Romania —

Unicorn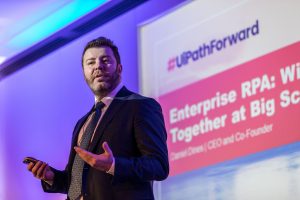 Designing and developing software robots to automate repetitive business tasks, UiPath has experienced explosive growth over the last few years.
Its valuation has jumped 6000% in two years to $7bn as investors bet it will become a global champion. The wider robotic process automation (RPA) sector is growing over 60% a year, positioning market leader UiPath to benefit from the trend.
Of course companies are waking up to the fact that RPA is not just a magic bullet that can fix all their problems (indeed it can create a fair few) but it's still powerful if used correctly.
In 2019 UIPath closed a Series D round of funding, raising $568m to become one of the highest-valued RPA companies in the world at $7bn. This was up from a valuation of $110m just two years earlier.
The big question for cofounder Daniel Dines is if it's going to be a big global RPA company or the big global RPA company. Rivals include Blue Prism in the UK and Automation Anywhere in the US.
Further reading: The Romanian unicorn automating your job
Key Facts

| | |
| --- | --- |
| Sector | Sub-sector |
| Enterprise Software | Robotic Process Automation (RPA) |
| Employees | Employee 12m growth |
| 1000-5000 | 31% |
| Stage | Valuation |
| Series D | €6.3bn |
BenevolentAI



Founded 2013

—

Babraham, UK

—

Unicorn & Female in founding team
BenevolentAI wants to use artificial intelligence to transform the way medicines are discovered and brought to market.
It has built a platform that is designed to sift through large volumes of medical data, for example clinical trials and academic papers, and make it faster to develop new drugs.
The slight snag is that nobody really knows how well it is going to work and the company has recently seen its valuation slashed in half.
In 2018 the company, which is backed by troubled UK stockpicker Neil Woodford, was valued at $2bn after it raised $115m. But in 2019 it announced an investment from Singaporean sovereign wealth fund Temasek and a valuation of just $1bn.
On the bright side the company won a partnership with British pharmaceutical giant AstraZeneca to use machine learning and artificial intelligence to discover potential new drugs for chronic kidney disease and idiopathic pulmonary fibrosis — giving a corporate stamp of approval to the technology. 
Discover more stories on European health tech from Sifted.
Key Facts

| | |
| --- | --- |
| Sector | Sub-sector |
| Health | Biotechnology |
| Employees | Employee 12m growth |
| 51-200 | 7% |
| Stage | Valuation |
| Late VC | €1.9bn |
Improbable



Founded 2012

—

London, UK

—

Unicorn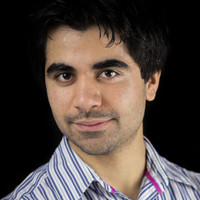 Improbable, the $2bn UK gaming software company, is having a bit of a rocky time.
Improbable's main product is a cloud-based operating system called SpatialOS, which is used by game developers to design super-detailed virtual worlds (think The Matrix).
The company got a shot in the arm last year when Chinese company Netease, one of the world's largest developers, agreed to build games on SpatialOS. The deal doubled Improbable's valuation to $2bn little more than a year after SoftBank paid $502m for a significant minority stake.
But in 2019 Improbable took a blow when it became embroiled in a public spat with one of its major partners Unity, which makes one of the world's most popular graphics engines.
There is also concern that the cost of their system is too high for small games developers, leading to worries about the startup's overall business model. SpatialOS has a free tier for testing and prototyping purposes, so developers are able to build prototypes and familiarise themselves with the platform without paying hosting costs.
According to Companies House filings 2018 losses increased ten-fold and revenues fell to £579,859 from £7.8m in 2017, which is not ideal.
Key Facts

| | |
| --- | --- |
| Sector | Sub-sector |
| Enterprise Software | Gaming |
| Employees | Employee 12m growth |
| 201-500 | 6% |
| Stage | Valuation |
| Growth Equity | €1.8bn |
Graphcore



Founded 2016

—

Bristol, UK

—

Unicorn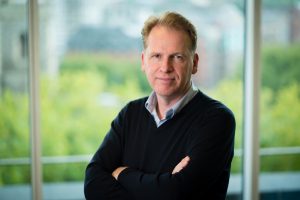 Graphcore is a UK unicorn with vast ambitions, wanting to create the next generation of silicon chips for the age of artificial intelligence.
Its pitch is that existing graphics processing units (GPUs) used in regular computers and phones aren't designed for the immense workloads required for machine learning and deep learning.
So something new is needed, which they call an intelligence processing units (IPUs).
Their ambition is to become the Arm or Intel of the new generation of AI chips — i.e. providing the design architecture and being part of every chip made.
Initially laughed at when they started proposing the idea back in 2015, the company raised $200m in December 2018 from investors including Microsoft and BMW, giving it a valuation of $1.7bn.
It has reached that valuation in just five years and now employs more than 200 people. The one caveat to all the excitement is that the IPU is yet to be commercially available, although as interest in AI increases around the world it remains promising.
Further reading: Insider view: Bristol's deep chip expertise
Key Facts

| | |
| --- | --- |
| Sector | Sub-sector |
| Electronics | Robotics & Semiconductors |
| Employees | Employee 12m growth |
| 201-500 | 28% |
| Stage | Valuation |
| Series D | €1.5bn |
Darktrace



Founded 2013

—

Cambridge, UK

—

Unicorn & Female led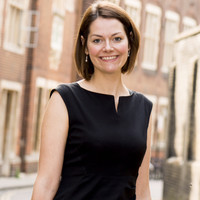 Darktrace is a UK cybersecurity company useing artificial intelligence to detect viruses and cyber threats inside a computer network.
According to the company their system is "modelled on the human immune system" and uses "self-learning cyber AI technology that detects novel attacks and insider threats at an early stage".
What this really means is that it ships computer servers to businesses containing its software, which then can be plugged into the company network to detect abnormal behaviour.
The company has had some all-star backers and a great deal of hype. Mike Lynch, who sold his enterprise software company Autonomy to HP for $11.1bn, played a key role in Darktrace as a board director until he stepped down last November after being charged in the US with 14 counts of conspiracy and fraud over the Autonomy sale (he rejects all the charges).
Clients include parts of the National Health Service, Gatwick airport and Drax, the UK's biggest power station. The company reported annual revenues up from £30.8m to £59.5m in the year ended June 2018, but losses widened by 36% to £39m because of investment in research and an increase in staff.
Key Facts

| | |
| --- | --- |
| Sector | Sub-sector |
| Security | Cloud & Infrastructure |
| Employees | Employee 12m growth |
| 501-1000 | 15% |
| Stage | Valuation |
| Series E | €1.5bn |
Meero



Founded 2016

—

Paris, France

—

Unicorn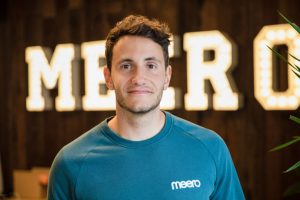 At its core Meero is a global marketplace for photographers, which companies can use to get professional photos done quickly — for example of commercial property for rent or clothes for sale.
It handles paperwork and payment and takes a cut. The company has also developed automatic photo-editing algorithms to improve shots and give images a consistent look; for example, so all Airbnb shots can be standardised.
The wacky thing about the company is not so much the idea but the amount of the money it has raised, taking in another $230m in investment in June 2019. Who knew there was so much money in photos?
The next step for the company is to open up to the consumer market. So one day you may be able to get your wedding photographer through Meero. Also worth watching is the progress of its artificial intelligence editing technology — the tech team expanded from 80 to 300 people according to the company.
Key Facts

| | |
| --- | --- |
| Sector | Sub-sector |
| Media | Imagery |
| Employees | Employee 12m growth |
| 501-1000 | 47% |
| Stage | Valuation |
| Series C | €0.9bn |
Sigfox



Founded 2010

—

Labège, France

—

Future Unicorn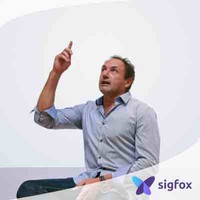 French Internet of Things (IoT) startup Sigfox is the big success story of the Toulouse ecosystem. Sigfox builds sensors and wireless networks to connect low-power objects like electricity meters and smartwatches (which need to be continuously on and sending out small amounts of data).