Just a few kilometres south of where the Seine spills into the English Channel sits a luxury hotel on 12 acres of Normandy countryside called Domaine d'Ablon.
The property's cottage-like buildings with sloping thatched roofs are surrounded by lush gardens. These traditional exteriors hide opulent interiors where no expense has been spared to spoil guests willing to pay up to €5,000 per night.
This tranquil study in French art de vivre has become the unlikely ground zero for one of the most bitter legal and financial fights ever witnessed by the nation's youthful tech ecosystem. That's because several years ago it attracted the eye of Oussama Ammar, cofounder of the influential Paris startup community The Family and one of France's most famous or notorious entrepreneurs, depending on who's telling the tale.
Ammar is being pursued in courts across three countries by his former partners in The Family, who accuse him of embezzling €4.5m from the firm and its investors to fund a lavish lifestyle and construction of a new section of d'Ablon dubbed Le Petit Manoir. Ammar denies all the accusations and insists he is the one who is owed money.
"Of course all of this is pure bullshit and I will fight everything in court," he said in an email to Sifted. "To be clear, I believe The Family owes me more than I owe them, and I'll prove it in court eventually."
Sifted reviewed court documents for cases pending in the UK, France and the Cayman Islands that tell a complex story of how Ammar's former partners, Alice Zagury and Nicolas Colin, believe he duped them and The Family's investors. For several years, they allege, he plundered The Family's finances to pay personal expenses and then later diverted funds raised from investors that were supposed to buy shares in startups like SpaceX and Airbnb and used the cash instead for construction projects at d'Ablon.
"It seems to be very complex, but in the end, it's a very simple story," Zagury tells Sifted. "He pretended that he had these deals and he raised all of this money. And then he used it to buy himself a castle. End of story."
Despite facing hefty financial judgments and possible prison, Ammar remains unbowed and confident he will triumph in court. Indeed, his star — and business prospects — appear undimmed. His LinkedIn posts are applauded by hundreds of loyal fans, his TikToks are viewed by millions, he's selling out tech conferences, his pricey online consulting sessions are fully booked and he's a popular guest for entrepreneurial podcasts and other events.
"I think that my reputation from the real people I help is totally intact," Ammar tells Sifted.
Vive les startups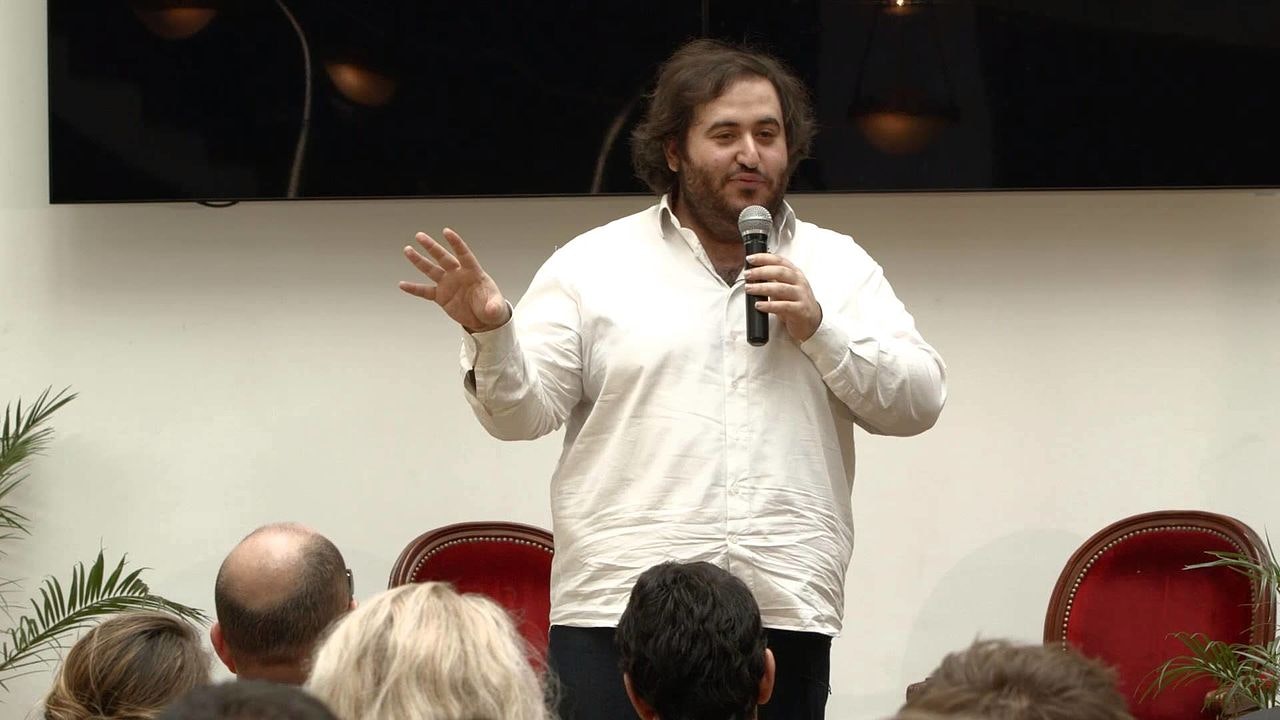 The Family was launched in January 2013 by three cofounders who made for an unlikely brew. Zagury had previous experience at France's first accelerator programme. She was joined by Colin who had quit his job as a government finance inspector.
Then there was Ammar, a serial entrepreneur who had worked in Silicon Valley and adopted the ethos of "fake it until you make it". Ammar's Falstaffian charm made him a kind of Pied Piper of French tech entrepreneurs.
It wasn't always easy to understand their business. The Family sold tickets to its events and took small stakes in some of the companies that joined its community, which allowed founders to learn from each other, and included an educational course that demystified the startup process, called Koudetat (coup d'état).
The Family, which is legally based in London but has several subsidiaries in places such as Paris, eventually raised €23m over the years from VCs and business angels for these core business operations. However, this business struggled to break even, with a group of disgruntled investors noting that The Family lost about €20m between 2014 and 2018.
Zagury and Colin accuse Ammar of turning this part of The Family into his personal piggybank, siphoning money from its direct accounts to pay for things such as his rent, holiday homes and personal investments as well as writing cheques for his ex-fiancée, several family members and a handful of other women.
The Family's lawsuit in London states that 39 transfers were made between January 17, 2018, and January 15, 2020, that sent €802,701 from The Family's bank accounts either to Ammar's personal bank account or a personal subsidiary he controlled in Hong Kong.
Ammar said in court filings that many of these transfers were reimbursements because he was covering expenses out of his own pocket.
"The Family operated on an informal basis," reads Ammar's response in a London court filing from September 2022. "Mr Ammar was frequently obliged to make payments to staff or contractors (such as office cleaners) because The Family had insufficient cash in its business accounts to meet such expenditure."
Ammar claims in court documents that on October 13, 2020, he made a personal loan of €355,000 to The Family. Subsequently, he acknowledges initiating payments from The Family accounts to pay various personal bills, debts or other expenses.
He considered many of these payments to be partial reimbursements against that loan. His cofounders counter, in a response to Ammar filed in court, that there was never any such loan and that the money was just another example of Ammar playing financial shell games to cover his tracks.
Ammar describes a loosely maintained financial and operating system, noting that record-keeping was a mix of documents and messages in Google Drive, emails and Slack channels. He said there was an informal agreement among the cofounders that operating in such a fashion, mixing personal and business expenses, was acceptable.
Zagury and Colin dispute the characterisation that The Family's finances were haphazard, noting that they had a CFO, administrative rules and financial controls and adhered to standard business practices. In turn, they accuse Ammar of intentionally sidestepping internal procedures and hiding these expenditures.
"There was no 'common understanding' that Mr Ammar could behave in the way he behaved and his 'activities' were completely unknown to Ms Zagury or Mr Colin," they said in the London court filing.
Offshore opportunities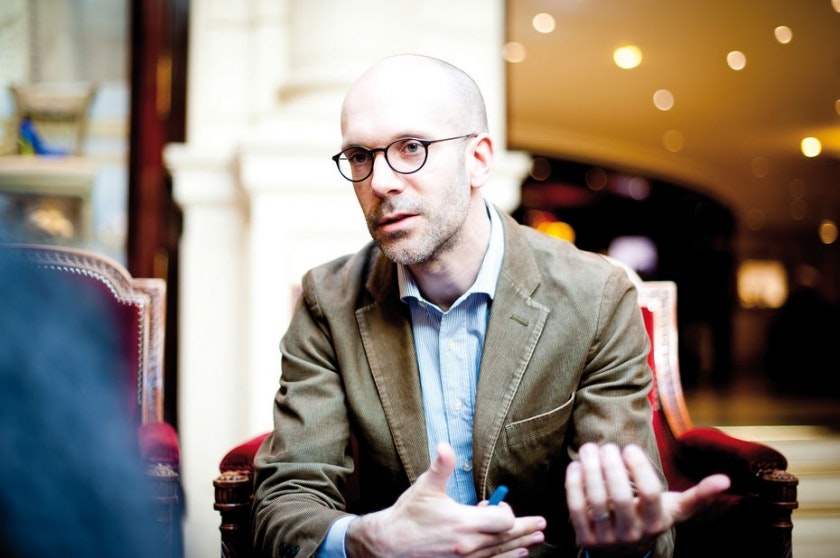 The Family's growing prominence generated a powerful dealflow, and the team began finding and creating investment opportunities.
As The Family identified potential investments, the founders would create a special purpose vehicle (SPV) for each deal and then invite select people from their network to participate. The Family has 74 SPVs including investments in unicorns such as Payfit and Algolia. Between 2014 and 2021, it raised €25.4m for these SPVs which it now values at €81m.
In the spring of 2020, The Family began raising capital to buy private shares either directly or through secondary markets in three high-flying US startups rumoured to be in line for big IPOs: Airbnb, SpaceX and Stripe.
Between May and December 2020, The Family raised €884,055 from 56 investors for Airbnb shares; €804,100 from 49 investors for SpaceX; and €1,043,932 from 98 investors for Stripe, according to court documents.
According to the filings by Zagury and Colin, Ammar informed them in October 2020 that the investments in Airbnb and SpaceX had been secured, and that by the end of the year all of the capital had been deployed from the Cayman Islands-based SPVs. Despite repeated requests for confirmation, the cofounders said they never obtained any proof the investments were made.
Meanwhile, Ammar became aware of another opportunity. The Family had backed the B2B search engine Algolia in its early days in Paris before it relocated to San Francisco. Via Ammar's relationship with Julien Lemoine, cofounder and CTO of Algolia, The Family had an opportunity to buy more Algolia shares from employees through secondary sales.
Between October 2019 and March 2020, The Family secured a total of €3.9m from a mix of individuals, family offices and investment officials to buy Algolia shares via SPVs in the Caymans, according to court documents. But only some of this money was invested.
Ammar, in court documents, says the deal simply failed because too few employees were willing to sell and the Algolia board blocked other sales. The Family cofounders dispute this, saying the problem was not a lack of willing Algolia sellers, but rather that Ammar took the funds for personal use.
Legal woes
If Ammar has a true superpower, it may be the ability to repeatedly convince new partners and investors to overlook past transgressions or accusations of wrongdoing.
Ammar had long been interested in tech and computers. In 2008, he cofounded a Paris startup called Hypios. But three years later, he was fired by shareholders. An auditor had raised questions about €200k in expenses related to Hypios. Though the auditor noted that some of the money seemed to have been used for personal expenses, the matter was eventually settled.
Ammar then moved to San Francisco where he was hired by Be Sport, a social network for sports. The company accused him of using €95k "for purposes unrelated to the social utility of the company" and in 2018 Ammar found himself in legal jeopardy.
The timing for The Family couldn't have been worse. Ammar was leading discussions with LGT Capital Partners, an investment fund controlled by Prince Hans-Adam II of Liechtenstein, to raise a round of venture capital. A spokesperson for LGT declined to comment for this story.
The discussions stretched over 18 months and included intense due diligence by LGT. Having a cofounder facing trial for fraud was awkward at the very least, and risked killing the deal.
In the Be Sport case, Ammar's attorney was Victor Zagury, the brother of Alice. Ammar eventually received a four-month suspended sentence in connection with the Be Sport complaint. In September 2018, LGT announced a €15m investment into The Family via an Irish legal entity called Lagan Sec, though ultimately only invested €10m, according to court filings.
The fallout from the Be Sport case lingers and appears in the London court filings. Among the list of inappropriate uses of The Family funds for personal expenses, the cofounders say Ammar used €12,733 to pay his lawyer.
Ammar argues in response that the partners had agreed that assuring his legal defence was critical to closing the LGT deal.
"Settlement of the bill was a condition precedent of Lagan Sec's investment into The Family," he writes in a London court filing. "There was an understanding between the Claimants and Mr Ammar that this was a legitimate business expense of The Family."
His cofounders deny having such an agreement.
This was one of several payments Ammar made using The Family's funds related to the Be Sport case which are now in dispute. Whatever the reality, this kind of legal quarrel — over whether payments by Ammar were for personal expenses, or served a legitimate purpose for The Family — appears over and over in court documents.
Under pressure
Things began unravelling when the pandemic upended The Family's business. The partners were forced to close their physical offices in September 2020, lay off almost the entire staff and reinvent themselves as an online educational and advising service.
As they managed this upheaval, The Family was coming under pressure from some of its investors. In November 2020, a group of anonymous investors went public with complaints that The Family's complex structure had become impenetrable and the cofounders had not responded to requests for updates about their investments.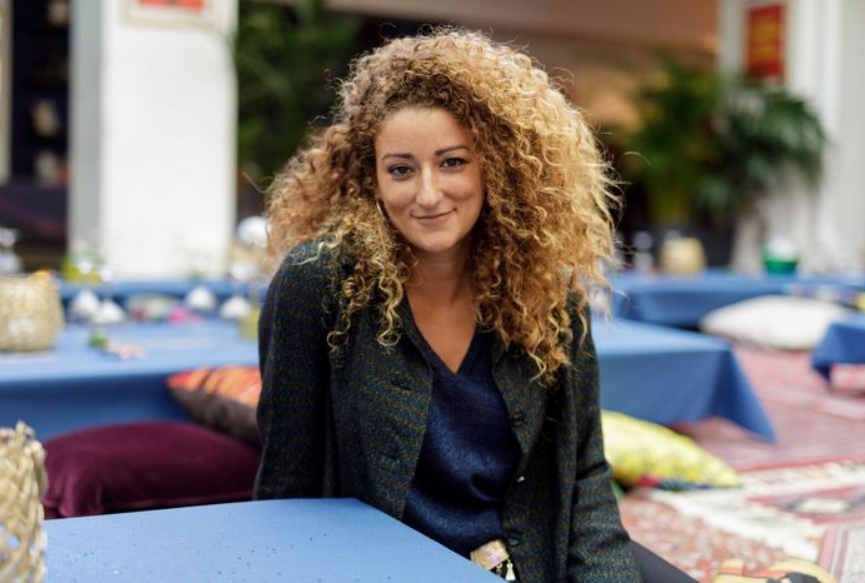 Zagury and Colin, meanwhile, were demanding that Ammar provide them with details about the SPVs, including the ones in the Cayman Islands. Increasingly frustrated by the inability to get the answers they wanted, things finally came to a head in November 2021, when ties between Ammar and The Family were officially severed.
Of course, the nature of Ammar's separation from The Family is also in dispute.
In court filings, Ammar says he was "effectively forced to leave" by his cofounders, who wanted to make him a scapegoat for The Family's mounting financial problems related to investors and its operations.
Not so, say the cofounders: Ammar's contract with The Family was terminated because of his "misconduct". "The allegation that Mr Ammar was a 'scapegoat' to avoid others having to take the blame for issues raised with investors is denied," read the court documents.
Three months later, the cofounders launched their legal actions.
Le Petit Manoir
Zagury and Colin, in their court filings, make it clear that they believe the missing money from those Cayman Island SPVs is now in the walls of Le Petit Manoir, one of the cottages at the luxury hotel. Court filings by Zagury and Colin claim that Thélêma, a company controlled by one of Ammar's Hong Kong entities, owns Le Petit Manoir and 20% of the larger Domaine d'Ablon.
In 2019, Christophe Delaune, one of the co-owners of Domaine d'Ablon, restructured its ownership, according to French commercial filings, to allow for outside investors, and raised €2.2m in a funding round led by Thélêma.
In the past year, French judges have ordered court officers to search the hotel for any relevant records, replaced Ammar as head of Thélêma with a temporary administrator and appointed another trustee to monitor the properties, according to court records.
In response to a request to comment, Delaune says in a text message that the legal and financial disputes are not related to him: "I'm not concerned about the dispute between Oussama and his co-founders."
Meanwhile, the cofounders are seeking €3.35m from Ammar for fraud and embezzlement from a court in the Cayman Islands. So far, a Cayman judge has frozen Ammar's assets, entered a default judgment for The Family because Ammar did not respond to the filings or appear in court, and issued a contempt ruling that has him facing an additional fine and a prison term of up to two years.
The British case, where they are seeking €1.15m, remains in a pre-trial phase, with a case management conference set for May 15. At that conference, issues like the scope of the case, the timeline and the costs of the litigation will be decided. In the UK, the losing party typically has to cover the legal bills for the winning party.
Ammar, in an email exchange, said he didn't want to argue the legal cases in the press. But he was confident he would prevail in court once he presents his evidence and that the rulings and filings are not as favourable to The Family as they would seem.
"They talk a lot in the press but the results in court are not as obvious as they claim," he said. "​​I'm not worried about losing anything. The justice system will determine if I owe anything to The Family and how much."
Un bon vivant
Watching Ammar over the past couple of years, one would never guess that he's facing possible legal punishments worth millions of euros or even prison. He remains a whirlwind of business activity while appearing to live the high life.
Officially, he is based in Dubai where he is CEO of One Thousand & One, a crypto hedge fund. But his counsel as a startup shaman has never been more in demand.
Entrepreneurs can book a 30-minute call with him for €300, an advisory programme he calls "Better Call Ouss". He has cofounded a company that provides €1,497 training packages for companies wanting to understand the impact of AI while also running personal workshops on using GPT-4.
Later this month, a select group of 100 will be allowed to purchase €199 tickets to become beta testers of an AI version called "Better Call Ouss GTP-4 [sic]". Ammar is pouring every piece of content he's ever created into this personalised version of GPT-4 which he hopes will allow him "to be available for you 24h/24 and 7/7, even when I sleep".
Rather than humbling him, it appears that the fight has only made him more defiant and more determined.
"If the French ecosystem and elites want to think I am dead, it is great," Ammar said. "I don't care and don't want to deal with these institutions anymore anyway. They don't like me and I don't respect them. All of this is for our own mutual good after all."
Since 2019, Ammar's Instagram stories have been filled with images of him enjoying sumptuous meals and champagne with a coterie of beautiful people. That most notably includes his girlfriend, Sara Benamara, aka "Desert Rose", whom Ammar met in 2019. Ammar once described Benamara on his website as "an amazing woman who is a model, a playmate, an entrepreneur & a DJ."
​​Zagury and Colin have watched the Ammar show from afar and find themselves wondering what happened to the cofounder they met a decade ago.
"He went off the rails in 2019, he's no longer the person we were partnering with in 2013," Zagury says.
Ammar bristles at this characterisation. He says he's made repeated offers to settle all legal and financial matters, and says The Family has sufficient assets to make all investors whole. He sees the legal claims as part of a vendetta to ruin his reputation.
"In 2019, I remained dedicated to our partnership, despite representing 90% of the income and value of The Family," he says. "The claim that I 'went off the rails' is a convenient story, but the truth is that I grew tired of working in a toxic environment where I was the only deal maker and value provider… I have never intentionally harmed anyone, and The Family framing this story is just an attempt to cover up their struggle with my departure.
"If I were still running The Family, everyone would be whole because the deals would have happened and we would have continued generating value. My departure created a situation where they needed to justify our aggressive deal-making."
Meanwhile, Zagury and Colin remain in the trenches, dealing with the aftermath of the pandemic and the legal fight against Ammar. The Family is undergoing a heavy restructuring and is liquidating some of its subsidiaries across four countries.
The pair are managing the stakes The Family has in 120 companies, now valued at about €40m (including The Family's stakes in the SPVs and carried interest). There are also 700 investors participating in those 74 SPVs and Colin is busy responding to frequent demands for updates.
"That's hundreds of people who demand support, ask for advice, or have questions about the current situation," Colin says. "And some of Oussama's entourage are part shareholders in some of our entities but are effectively on his side."
Keeping The Family going is essential not only to manage all those investments but also to keep the litigation against Ammar moving forward. Despite the cloud this has cast over The Family's reputation, the duo remain immensely proud of their accomplishments, and they hope the litigation will eventually restore some of that lustre.
"This work relies on trust, and this trust has been attacked," Zagury said. "I'm proud to still be standing here. It's important and it's part of the job. You cannot promote entrepreneurship and be only here for the good. We are here for the shit. And that's okay."
Chris O'Brien is a writer for Sifted. He covers French tech, and can be found on Twitter and LinkedIn
This article was amended on April 17 to remove a paragraph that characterised how The Family resolved issues over an investment in Algolia and the potential value of any losses.