A decade ago, sustainability wasn't at the forefront of thinking for startups like it is now. Now,  there are over 800 climate tech startups scattered around Europe working to tackle challenges like green energy, sustainable building and smart mobility.

But what kinds of pitches aren't VCs hearing — and want to hear more of — when they think about sustainability?
We asked generalist VCs who have an interest in or have invested in sustainability startups to share their thoughts.
Maria Wagner — investment director at Beringea
Beringea is a London-based VC firm investing globally. Wagner's sustainability-focused portfolio includes: B2B social impact platform Social Value Portal, HR SaaS startup Arctic Shores and environmentally-focused online furniture retailer MYCS.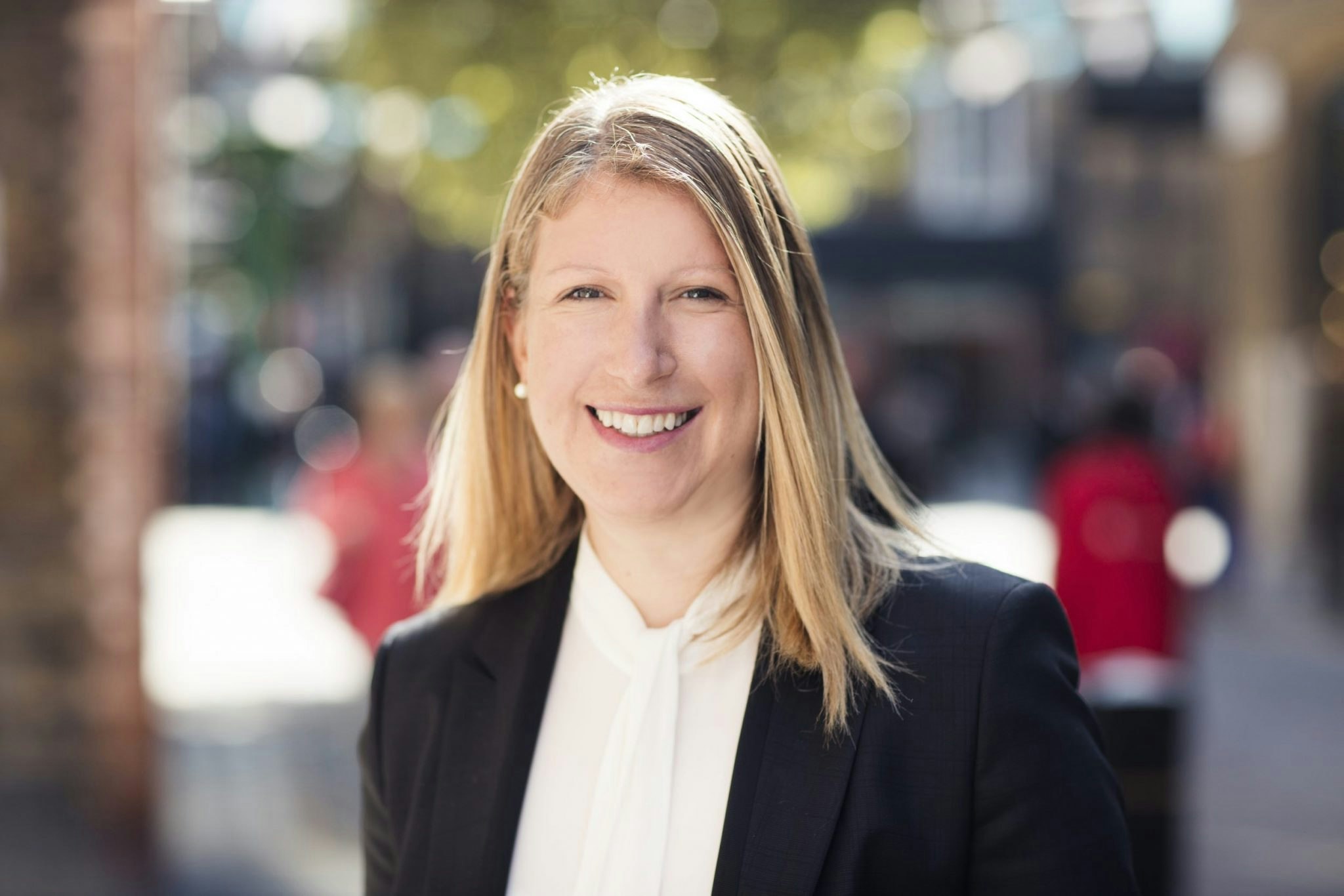 Carbon negative commuting
A bike with built-in filters which clean the air while you cycle
Europe has already seen an explosion in escooters and ebikes to help reduce the carbon footprint of the region's urban commuters. However, I feel there is an opportunity to go one step further, actively using our daily commute to remove pollution from the atmosphere and become carbon negative.
The concept of a bike with an in-built filter to absorb carbon and pollutants was first tabled by Chinese bike-sharing giant OFO as a response to the country's notorious pollution problem. Innovators are now considering how such a product could be harnessed at scale in Europe.
Kristen Tapping, an award-winning designer from London's South Bank University, recently developed the idea of an air filtering bike wheel: GoRolloe. The concept uses the same principles of an air purifier, nestling in the spokes of a wheel to pull in polluted air as the tyre spins and release clean air back into the atmosphere. Kristen estimates that 10% of London cyclists with one Rolloe installed on their bike could filter around 266,865m³ of air — 20 times the size of Trafalgar Square.
Many European cities could simply apply this technology to public bicycle schemes such as London's Santander bikes; we could see partnerships develop with the well-funded ebike startups such as VanMoof and Cowboy; or perhaps this is an opportunity to roll out a technology that could also be applied to scooters, motorbikes, cars and buses?
Pauliina Martikainen — investment director at Maki.vc, and Thomas Bacon — investment analyst at Maki.vc
Maki.vc is a Finland-based VC investing globally. Maki.vc's portfolio includes sustainable fibre company Spinnova, climate SaaS platform CarbonCloud and pet food startup Alvar Pet.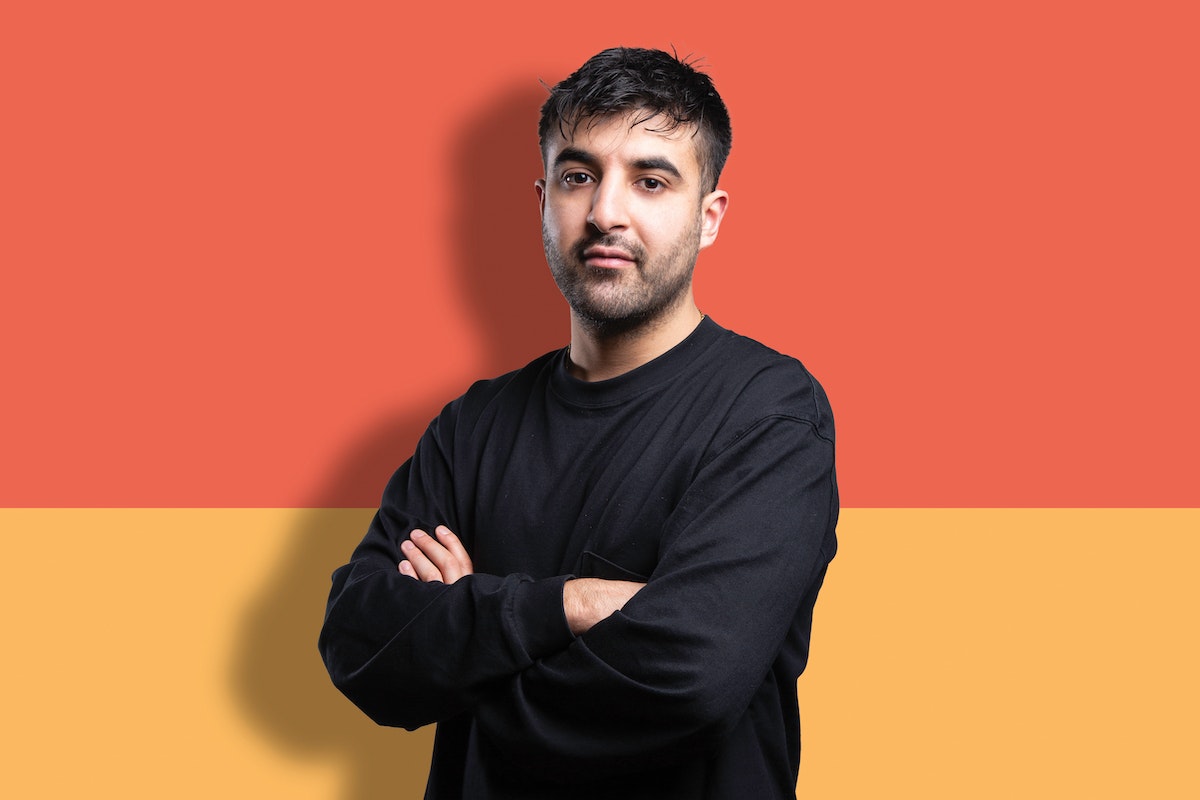 Sustainable construction platform
A software solution to bring more flexible and transparent materials sourcing
The construction industry is one of the most polluting sectors, creating well over 20% of global CO₂ emissions. Especially with new pioneering alternatives for construction materials emerging, there's a real opportunity for a company to become the go-to software platform for sourcing the sustainable materials and components transparently at competing prices and with efficient supply chains, thereby helping to automate and fast track the adoption of these new materials. 
By facilitating this, there could be significant changes to the speed at which the long tail adopts change, and the flywheel effect may also mean that this could drive change at the top of the supply chain — given the new competition that this introduces for those less sustainable suppliers.
Meet the startups rebuilding the foundations of Europe's bustling €2tn construction industry in our new report here. 
Andy Schwarzenbrunner — partner at Speedinvest
Speedinvest is an Austrian early-stage VC. Their portfolio includes: cloud platform for digital-waste management Resourcify and carbon offset platforms Sylvera and Planetly.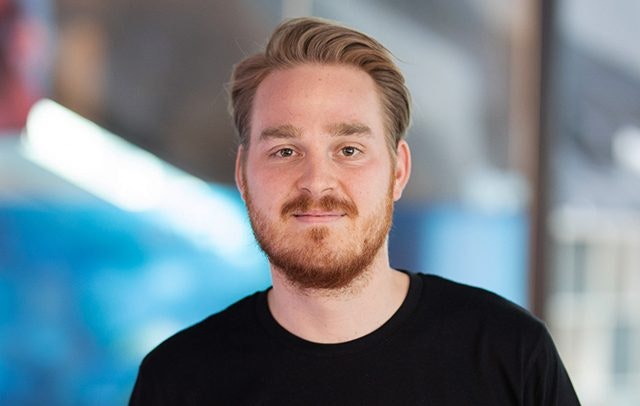 Turning waste into opportunity
Getting to grips with packaging and disposal
In order to transition to a zero carbon economy we have to effectively tackle the global waste problem. There are two ways to get there: reduce waste production and increase recycling rates.
The EU has created a highly complex waste taxonomy, legally identifying more than 800 different types of waste and how they must be treated — and consumer pressure leaves companies with no choice but to act. But the waste market (a €500bn+ industry, according to UBS) is extremely fragmented. This leads to enormous opportunities for innovative founders. 
One of the major drivers of waste is the packaging industry. The average EU citizen produced 174kg of packaging waste in 2018. The lack of sustainable packaging leads to 6m tonnes of non-recyclable plastic waste annually from the packaging industry alone. In order to solve this problem, we need new materials, smarter and less (or no) packaging and better sourcing for sustainable materials. I would love to see companies that come up with new materials in the packaging space; companies that find creative solutions to use less and more customised packaging; marketplaces for packaging and materials; and technologies and companies that reduce packaging in the first place.
Optimising waste disposal is a huge opportunity too. We need solutions from companies that allow you to sell and buy waste and scrap more easily; that make waste sorting and waste disposal more efficient and sustainable; software solutions that allow you to work crossborder with multiple recyclers and materials; and companies that manage your waste, like software-enabled marketplaces for waste management.
Check Warner — partner at Ada Ventures
Ada Ventures is a London-based VC firm investing in overlooked founders and markets. Warner's portfolio includes impact investing platform Tickr, biodegradable sanitary pad startup Planera and B2B ecommerce solutions provider Huboo.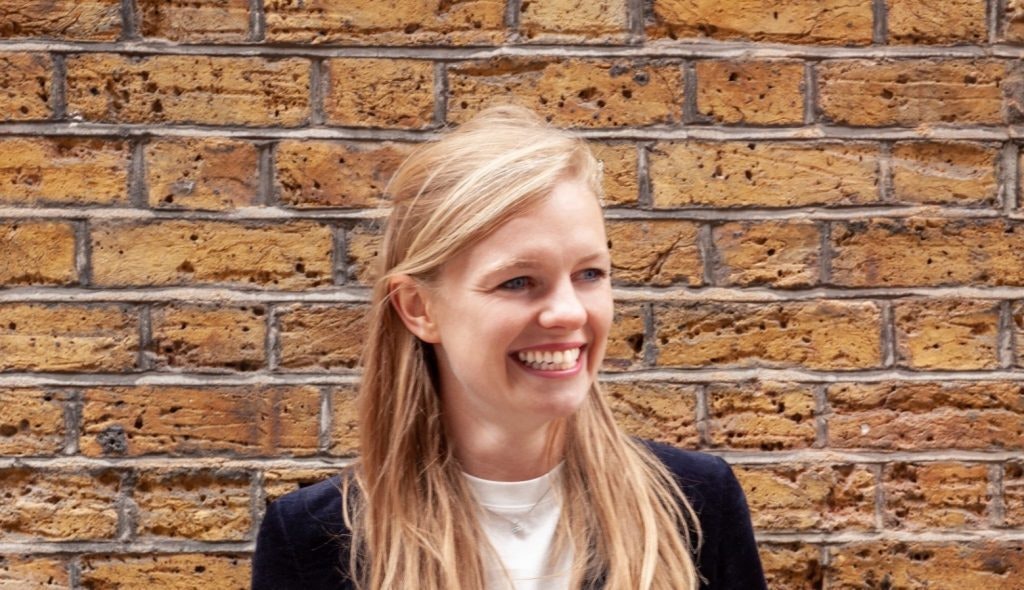 From shareholders to stakeholders
Tools that empower climate tech
The climate crisis is the major threat to our civilization and, as such, a challenge that requires the best minds working on bold ideas to address it. It's unsurprising that the climate tech sector has grown 5x compared to the overall VC market.
A sustainability trend we are actively investing in at Ada is activism through stakeholder capitalism, particularly in relation to the planet. A major trend during the global pandemic was the transformational shift in power from shareholders to stakeholders. The emergence of investing platforms such as Tickr has made waves by allowing anyone to contribute social impact to the world whilst generating returns. Tickr applies retail investor money into funding global sustainable projects that are also financially viable — such as rainforest protection, and renewable energy transition — proving that profits don't have to be sacrificed for sustainability.
By empowering investors to influence the behaviour of companies, some of the biggest contributors to carbon emissions, we believe we will see shifts in how seriously these companies will take the climate crisis and the steps they take to address it.
George Chalmers — VC investor at Draper Esprit
Draper Esprit is a VC firm with offices in Dublin and London investing in startups across all stages. Draper Esprit recently led the $30m Series A of climate tech startup Cervest.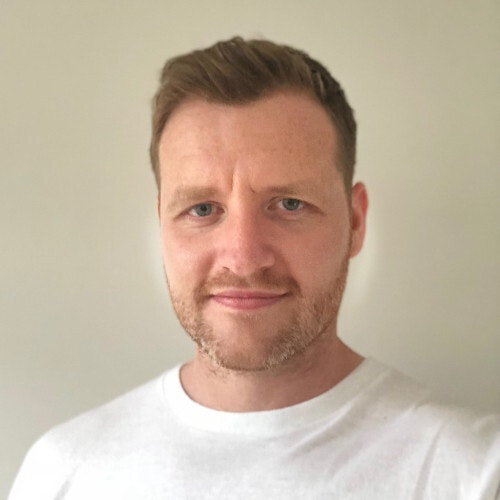 Tackling the grid
Software platforms tailored to renewables
Climate tech (as it's now called) is back on the agenda for many VCs, and we're seeing a host of new businesses emerging and getting backed that are building the tools and solutions to decarbonise every part of the economy. However, if there is one area where I'd love to see more entrepreneurs tackle, it's the grid. 
This is perhaps the less sexy end of climate tech and has historically been a tough place to think about scaling a technology business — but it is a potential huge bottleneck in the energy transition. There's simply no way we'll be able to get to the sort of renewable uptake that we need without significant innovation deployed to the grid. From AI to digital twinning, we need a heap of new solutions to make our grids smart enough to deal with this vastly changed energy landscape. It's a huge challenge, sometimes overlooked, and I'd love to see more entrepreneurs tackle this problem. 
Marguerite de Tavernost — investor at Cherry Ventures
Cherry Ventures is a Berlin-headquartered VC investing from pre-seed to seed stage. De Tavernost's portfolio includes productivity platform Superlist and coliving startup LifeX.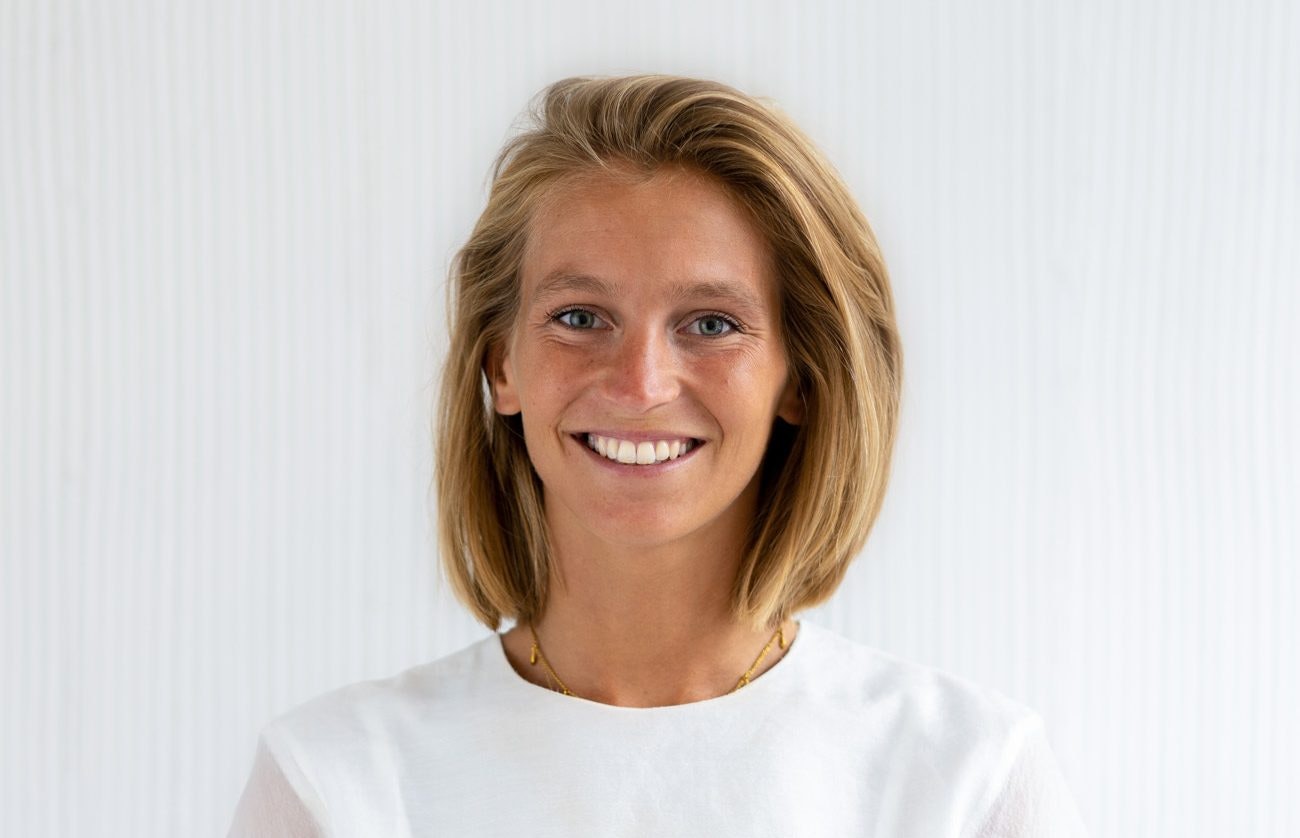 At Cherry, we invest across industries and across Europe with seed stage as our sweet spot. But, we're also very interested in founders and startups looking to make greater, more tangible impacts on the climate and sustainability. Infarm and Carbo Culture are just two examples presently in our portfolio.
Yet, one particular area that I think is ready for innovation is the waste management industry. Especially here in Europe, it's highly fragmented and has witnessed little development in recent years, while there have been various government directives to reduce the amount of trash going into landfills. A successful model to look at for inspiration is Rubicon's in North America. 
Affectionately known as the 'Uber for trash' or 2018's 'trash unicorn', the company has rethought the dynamics and realigned the incentives of waste management for over a decade. It would be great to see more founders in Europe develop multi-sided platforms that connect customers, recyclers, haulers and landfills through local or national networks. 
Overall, I'd love to see more solutions trying to rethink our local waste management systems in Europe in order to promote more efficiency, transparency, lower costs — and ultimately provide a more sustainable way to handle our waste and contribute to a circular economy. Technology and various asset-light models can definitely promote such change.
Clara Ricard — investment analyst at Balderton Capital
Balderton is a London-based VC investing in startups from the early to late-stage. Ricard's portfolio includes energy cost management app Tibber, emobility startup VanMoof and eco-friendly laundry startup smol.
Scaling sustainable materials
Building a commercial launchpad for new sustainable materials
We've seen a large increase in the use of sustainable materials across categories including alternative foods, packaging and fashion. However, the companies producing these new materials often struggle with long R&D processes and commercialisation, making it difficult for them to win mass-market adoption.
Indeed, long R&D processes are needed to create the initial 'material' and then to adjust the production process to scale. As a result, there is a heavy financial and time effort required before the company can even launch.
Figuring out how to go to market successfully is the next challenge. Consumers are picky. They want the alternative to be as good and as affordable as the polluting product. Affordability is often achieved at scale but to reach that scale, startups need to first prove a strong enough initial demand to secure the funding required. It's a chicken and egg problem.
In addition, the teams are usually R&D-heavy and don't have strong expertise in marketing or 'go-to-market'. This is why they often consider the B2B route, where they outsource the commercialisation of the new 'material' to incumbents in the space (for instance, selling an ingredient to Nestlé, instead of an end-product to the consumer).
Building a commercial launchpad for new sustainable materials addresses both challenges in an efficient manner. The idea is to partially outsource R&D by partnering with researchers and technology owners on one hand, and on the other hand, develop a vertically integrated platform to launch and grow products for sustainable materials.
Similar to what The Hut Group is doing, the platform would own the end-to-end process, from product development and manufacturing to owning the customer journey. This can be done as a portfolio of brands, under the same umbrella brand or even sometimes within a B2B marketplace model.