Over the last two years it began to look like remote-first companies might become the norm, with many startups getting rid of their offices and turning to overseas hiring to bag the best talent. 
But now, the scales may be tilting back.
There's been a 35% drop in the number of European startups advertising fully remote roles in the last 12 months, according to data from flexible workspace platform Flexa Careers.
Between November 2021 and January 2022, 31% of startups were advertising for at least one fully remote role on Flexa Careers. That dropped to 20% between August and November of this year.
So why are startups scaling back on remote hires? 
Employees want more choice
Molly Johnson-Jones, founder and CEO of Flexa Careers, says that the decline in remote roles isn't necessarily to do with European startups hiring more cautiously — the number of jobs being posted on Flexa Careers' site has remained steady over the past few months — but more to do with changing ways of working. 
"On the surface, the move away from fully-remote roles might seem like a backwards step when it comes to flexible work. This isn't necessarily the case," she tells Sifted. 
"By offering remote-first or hybrid roles instead — which, unlike fully remote roles, come with optional office space and in-person team meet-ups — employers are actually offering staff more choice around ways of working. And with more options comes more support."
On the surface, the move away from fully remote roles might seem like a backwards step. This isn't necessarily the

case
Johnson-Jones adds that as living costs increase, "offices may well be an attractive option" for employees facing rising heating and electricity bills.
Making Moves, an office space rental agency in London, says it's seen a "surge of demand" from startups seeking office space with up to 20 desks, with multifunctional areas where employees can collaborate and socialise.
The company's founder and CEO Tobi Crosbie says that most of the 40 startups it's working with in London want short-term, flexible contracts to account for fluctuating headcounts. "Due to the current economic uncertainty, young businesses may need the option to downsize as well as grow their headcount."
A return to the office?
A number of startups have been firm on having an office-based work culture, while still allowing for some flexibility. Thought Machine, a core banking software company, is one of them.
Its chief people officer Matt Wilkins says he's unsurprised that there's been a drop in startups advertising remote roles. After Covid-19 lockdowns and the consequent remote work boom blew over, it was only a matter of time before people missed "the benefits of working in person", he says.
Since October 2021, Thought Machine has made it compulsory for employees to come to the office for a minimum of three days per week, and Wilkins says the large majority of employees have obliged. 
There's also an annual €10k cash incentive for employees who work in the office four days a week, which is paid out monthly. Of those employees eligible for the benefit (some roles, particularly senior managers, require being in the office all the time so aren't able to receive the bonus), 87% have taken it.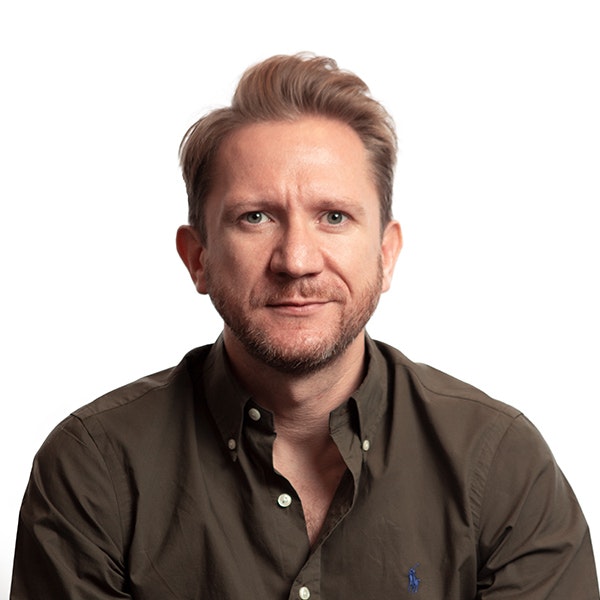 "Since asking our people to come into the office regularly… we've seen higher employee satisfaction, lower attrition and a more productive working atmosphere," says Wilkins. Though he acknowledges that while a fully remote workforce may be the right choice for certain companies, it wasn't right for Thought Machine, a company that "emphasises technical work and collaboration and sells complex software to a highly regulated industry".
There are murmurs in the tech industry that startups that previously opted for a remote-first policy are now slowly trying to seduce workers back to the office. Emobility company Bolt, for example, is reportedly encouraging its staff to create a sense of office FOMO among remote workers on Slack. 
These tactics won't work for all companies, says Mostafa Nageeb, cofounder and chief product officer at restaurant delivery service Voilà.
"From the conversations I am having, many [startups] are trying to bring people back to the office through mandatory, arbitrary rules like two days per week, but the genie is out of the bottle and there is a big pushback from employees," Nageeb said on Twitter. 
A 'period of recalibration'
Now that life has returned to a relative normal in Europe after two years of the pandemic, companies are still figuring out what work setup is best for them — what Jack Mardack, cofounder of fully remote HR company Oyster, is calling a "period of recalibration" in the world of work.
While there will be some companies that swap a fully remote setting for an office-based one, Mardack thinks that the trend still points toward more companies operating as fully remote, purely because of economics.
Now it's been proven that companies can raise funding and be productive without the expense of office space, they can no longer justify investing in commercial real estate, unless you're a company like Goldman Sachs "with cash to burn," he explains.
A large portion of newly minted startups will be born as fully distributed

companies
"The eradication of a major operating expense line item, combined with the boon to recruiting from having no physical HQ, means that a large portion of newly minted startups will be born as fully distributed companies."
Employees now also expect remote work and location flexibility, adds Mardack, and companies will simply not be able to attract and retain "the most in-demand talent" if they don't offer it.