After successfully growing your startup to 50 employees, finding decent product-market fit and cultivating a strong culture, you now have your sights set on scaling.
This is a crucial stage in the expansion of any company, with a particular focus on hiring specialists and filling out your senior leadership team. 
But how do you sustain the energised, entrepreneurial spirit of a startup while you grow beyond 50 employees? Who should you be looking to hire — and when? 
When should you hire after Series A?
Startups should maintain a continuous phase of hiring, rather than approaching it in waves, says Andreas Goeldi, partner at Germany-based VC b2venture. He reasons that it takes time to find the right people and that digesting a lot of hires at the same time is challenging.
This is echoed by Andreas Mjelde, cofounder of B2B payment fintech Two, which raised an €18m Series A in March this year from investors including Sequoia and LocalGlobe. "At Two, we don't think you should have a very strong start and stop on recruiting," says Mjelde. Have a steady hiring plan and start the hiring you think you'll need to do after Series A before you actually land it, he advises.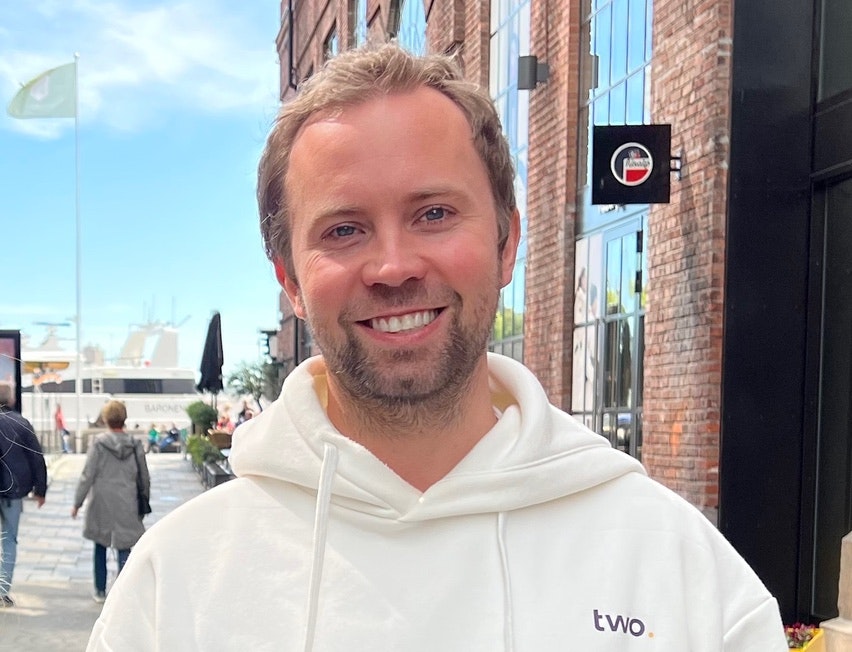 What do you need to think about when hiring?
"If you move into Series A territory, you're starting to steer your company towards growth, and you should have a pretty good understanding of what you want to do and who you want to bring on board," says Jeroen Arts, a partner at European VC Speedinvest. 
Arts has three tips for hiring after Series A:
Good understanding of organisational gaps — map out the key qualities missing in the organisation and work out how to prioritise the order in which they're filled;
Clear definitions of roles and responsibilities — as you hire more specialists, clearly delineate roles for everyone in the organisation;
Upgrade HR processes — from structuring your hiring funnel to thinking about compensation, promotion and career paths.
Julie Cosson Jensen, head of people at agritech startup Agreena, which raised a €46m Series B in March this year, stresses the importance of first looking at your "must-win battles" and establishing talent gaps. 
She also warns against over-hiring. "It's important to keep a company-wide mindset at this stage of growth," Jenson says. "Things have to move fast and therefore there is a tendency of looking at the hiring plan in a siloed way, which can result in a confusion of responsibilities between functions, as well as inefficiencies and duplications." 
Lastly, ask yourself what skills will be required for the role in six months' time, as "by the time you've recruited and onboarded that person, your needs will have evolved due to your pace of growth," Jenson says. 
Priority roles after raising Series A funding
Priority roles will vary slightly depending on the stage of the startup and the industry. 
One of the key shifts from seed to beyond Series A is the increasing specialisation of hires. At this stage, most of the functions are set up but lack depth, says Arts. Prior to this, most teams consist of skilled generalists: "Typical Swiss-army-knife profiles." 
"After Series A, you start to bring on much more experienced and specialised team members who can bring marketing, product or tech to the next level," he adds.
Whatever the industry, there's usually a focus on sales and marketing. "An experienced sales lead is often the first addition, because a Series A startup typically has a decent product-market fit, they've proven that there's an audience for the product, but they don't necessarily have a repeatable sales engine," says Goeldi. "Finding an experienced sales leader who can build that is the most important hire from my point of view. That's what moves the needle most quickly."
Two prioritised engineering, product development and data science after raising its seed round, Mjelde says, but that has changed since raising Series A funding. "Above all more people are coming in with sales and marketing experience, and also operational scaling experience. Those are the three main types of roles we're now looking to hire," he says.
Jenson also highlights corporate functions, particularly in finance and talent acquisition: "They are critical enablers of growth, as well as guardians of some critical internal processes, which you will need to start professionalising at this stage, particularly in order to secure a Series B round."
Thinking about the senior leadership team
The period after raising your Series A is the best time to add senior leadership talent, according to Goeldi. Who you hire will depend on your talent profile as a founder and what skills you already have on the team. Most tech-facing startups will have strong product and engineering teams by this stage. 
Senior hires usually fall into three areas:
Experienced sales lead (VP of sales, maybe a CMO);
Product and engineering (one of the cofounders may have been CTO up to this point; might hire a VP of engineering);
Finance and operations (startups are often quite understaffed here pre-Series A; CFO or VP of finance).
Mjelde says that "there's no better time for finding great C-suite hires than early stage", adding that "they can be incentivised, take on founder roles or be the founding hire of function X".
As you move towards Series B there should be a focus on senior commercial sales and go to market experience. "Very often, as a founding team, you can drive that initial sales burst yourself, but it's one of those trades where you may want someone who's seen a business go from 2 or 5 million to 100 million in annual revenue," Mjelde says.  
Agreena's Jenson recommends hiring a senior people leader pre-Series B to help scale the organisation and "ensure that you ask yourself the right questions when it comes to building your operating model, codifying your culture and creating the employee experience".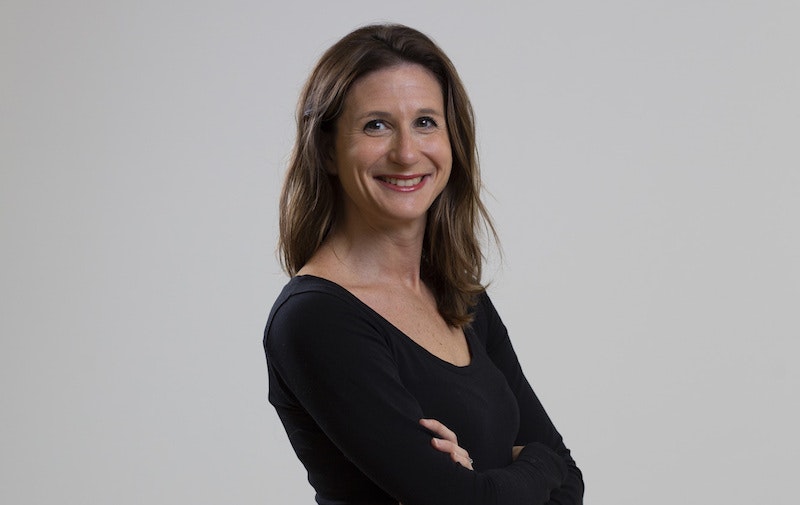 In Goeldi's experience at b2venture, the most successful C-suite hires are drawn from a pool of the founder's own contacts: a network of founders and investors. Second best are recruitment agencies, such as Erevena, Heads! and True Search.
"Great founders have a very specific idea of who they want to hire and what's important to them," says Goeldi.
Arts advises against handing out C-suite titles too early on. "Let's say you're a 40-50 person company and you hire your next chief sales officer, you have to question whether this person will also be the right person to run the company when it's 200-500 people. If you hand out this C-suite title very early, there's basically only two options: they grow with the needs of the business or you have to part ways to make space for someone else."
His personal preference is hiring on a lower level in the early days to keep some optionality as a founder. So a head of sales, head of product or VP, rather than chief marketing officer or chief sales officer.
Culture fit
Ensuring hires have the right attitude and mentality is a crucial part of the interview process, and making the wrong decisions at this stage can damage growth.
"It's important that you hire people who are familiar with the stage you're at as a company," says Goeldi. "You see startups hire somebody who has spent 10 years at a big corporation, which might sound like a very impressive resume but doesn't necessarily translate to the more unstructured, and even chaotic roles of a Series A startup… People who have spent most of their career in larger, much more structured organisations often really struggle to adapt to that.
"It's very important to check if new hires have the right value system: do they really want to help build a company or do they just want a job?"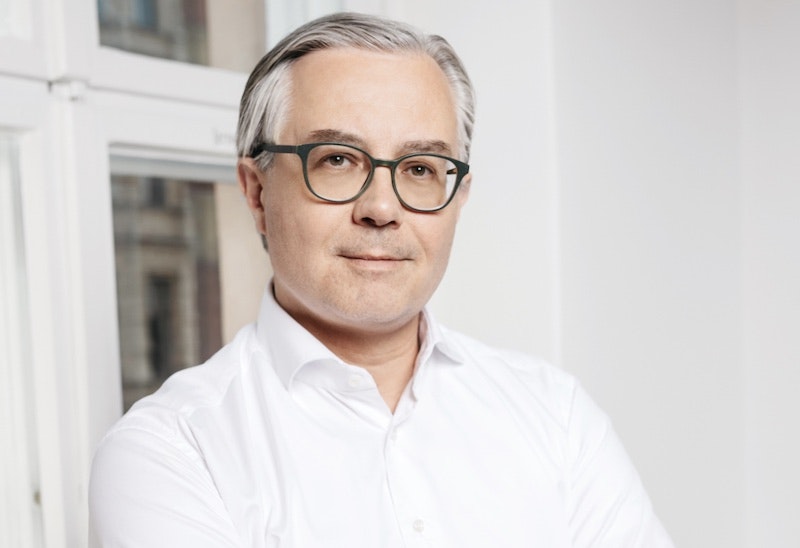 To this end, Goeldi thinks founders should hire the first 50-80 people, perhaps more: "If you delegate too early you might get cultural drift. And managers who are not as familiar with the company will just hire people for their skillset."
Arts likewise advocates founders' involvement in hiring for a long period — he knows some who sign off on the first 200 before they step back. 
How can you interview to determine whether someone is a good culture fit?
Group interviews: candidate interviewed by 4-5 people;
One interviewer has the specific responsibility of checking culture fit; 
Test their motivation: ask questions about past job experiences, reasons for leaving or starting roles, expectations in terms of work-life balance;
Be explicit about what the role entails and the stage of the business.
Treat an interview like a first date
Transparency — on both sides — is integral. "Aim high for your hirings from day one, but make it very explicit what the job entails," advises Mjelde. "Joining an early-stage startup means you don't have a big team, you're very hands-on."
Interviews at seed and Series A are typically split between selling your business and the vision, and getting across to the interviewee what the role entails and how challenging it'll be, Mjelde says. 
"Often managers look at recruiting as a side activity. As an early-stage business, it's more or less the main priority. It should be led by founders. It can't be outsourced: you have to drive it."
And remember, Mjelde says, "an interview is not a one-way conversation. It's a first date. And on a first date, both are selling."
Employee equity plan post-Series A
Startups biggest constraint is cash — which is why equity plans are a crucial tool for reducing cashflow out of the company while simultaneously bringing in top talent. 
Having an employee stock ownership plan in place by this stage is "absolutely standard and crucial", says b2venture's Goeldi. "You should have option plans for the first several thousand people because that's how you attract the most interesting talent." 
"To hire strong senior leadership you will need to allocate equity to their package as you want them to have skin in the game," adds Jenson. "It's an important attractive component as it might also compensate for the loss in earnings they might need to take by joining you." Once you reach Series B, the C-suite should again discuss equity rewards. Jenson recommends introducing employee stock ownership at this stage.
Figuring out specific numbers will vary by role and across geographies. Index Ventures' equity calculator is a good place to start. 
Arts says he always encourages founders to make candidates an offer with a bit of flexibility, consisting of a cash component and an equity component. "You should really use your equity to compensate people and make sure that you preserve runway to have the time to build the business."