Hiring as an early-stage startup is no picnic. A shoestring budget, coupled with a lack of time and recruitment know-how — not to mention the fierce competition for tech talent — can make hiring your first 5 to 50 employees a difficult task. 
Nailing your first hires, however, is crucial for the development of your business. You need people you can trust and rely on through the often stressful stages of building your product, figuring out where it fits in the market and finding customers to sell to.
While a startup's first five to ten employees are typically people a founder knows or has in their network, scaling a team from 10 to 50 employees is a much more systematic process, as you begin to hire specialists for specific functions and senior-level staff to lead teams. 
So, who should you recruit first as an early-stage startup? And what should you keep in mind when hiring?
When should you start hiring?
As soon as two to three founders come together with a product idea that they can start building, startups should begin making their first hires, says Liv Price, head of talent at London-based VC firstminute capital.
This could be within the first three to six months of the business, or up to two years down the line. "The key is not to put a timescale on it," adds Price.
Your first 10 hires
The first 10 hires a company makes, excluding the founding team, depends largely on the type of product you're building, says Alan Poensgen, partner at Antler VC. For example:
Software: The first 10 hires are product and software engineering roles;
Design: In most cases, these roles are outsourced;
Hardware: Usually more specialised engineers;
Biotech: Mostly researchers.
According to data from tech jobs marketplace Otta, software engineer is the most in-demand role at startups with up to 10 employees, followed by product designers and front-end engineers.
This was the case for getquin — a fintech company helping users track their investments, which includes a social app for users to connect with each other. Its first 10 employees were eight developers and two generalist hires to help with a variety of things, such as building the mobile app and bringing users to the platform. 
"In the beginning, we focused much more on attitude than skills. Our first hires were very hands-on, very generalist, liked what we were doing and were eager to learn a lot of new skills," says Raphael Steil, getquin's cofounder. 
👉 Read: Hiring as an early-stage startup? Here's how to nail the process.
On the administrative side of things, Poensgen says that often one of the first hires in any team is a "smart, versatile intern that can take things off the founder's plate". This role could include everything from VAT tax registration to "taking care of re-stocking toilet paper for the office".
Poensgen adds that in the early stages finance, payroll and accounting are typically handled by software and service providers and only brought in-house at a later stage. 
A big no-no
One big mistake Price has seen founders make is hiring a sales person within their first 10 to 15 hires. Sales should be founder-led until the company has at least four to five customers, she says, at which point they can bring on a junior account executive to help. 
Your salesperson is the most expensive hire. You want to save that until you've actually got something to

sell
"One of the big issues [in early-stage hiring] is that a lot of founders think they need to bring in a really amazing salesperson in their first 10 hires, but your salesperson is the most expensive hire. You want to save that until you've actually got something to sell," she says.
Otta's data shows that sales representatives and customer success managers are in the top 10 most sought-after positions once a company scales beyond 11 employees.
Scaling up to 50 employees
Price thinks of early-stage startup teams like gobstoppers, a type of layered, hard candy sweet.
At the core of the gobstopper is the engineering team; the tech function. Once you have that in place, the product team starts to scale up. Then, once you have a product ready to sell, your sales function comes alive. And then operations — finance, legal and human resources departments, among others — starts to level up too. 
As these four functions are created in the company, you'll need to hire team leaders. By the 50-person mark, Price recommends having at least 60% of the following hires:
Non-operational hires
A head of engineering
A head of product
A salesperson, a head of commercial or a head of revenue depending on the sales function
A head of growth, who sits between the marketing and product development teams and is responsible for hitting growth targets
Operational hires
A head of operations, to make the business efficient and run smoothly (assess whether you want this person to have a legal or HR background. What do you need help with most?)
A head of finance to manage internal finance, but also to support the CEO with fundraising
A head of people to manage the HRIS (human resources information system) and the applicant tracking system. But also your talent function: hiring, onboarding, managing performance, making compensation reviews etc. 
Getquin's Steil says that his workforce was very generalist up until Series A. At that point, the company had 30 employees and teams within the company began to grow. Steil then started hiring more specialists, particularly on the tech and product side.
"Before [Series A], it wasn't really needed [to have specialist talent] because you just need to quickly bring a product to the market and be able to iterate on it," he says, adding that at the early stage it doesn't help to have "huge teams where everyone is super pigeonholed in what they do."
At the 30-employee mark, Steil also started to hire senior leaders to head up certain teams. As a certain function of the company — product, for example — started to grow, his approach was to hire a senior leader to take care of the function and help them build a team they liked working with.
C-suite hires
Startups shouldn't think of hiring anyone at C-suite level before their Series A, which is usually when a company has between 25 and 50 team members, says Price.
This is because the needs of early-stage companies change drastically as they grow. The people that got you from day zero to getting your first round of funding may not be the people to help you scale the business. 
"People give out C-suite titles before that 20 to 25-person mark to people that aren't C-suite level. And then they have the problem that this C-suite person isn't the right person for the next two to three years," she explains.
Pre-Series A, Price recommends hiring people to take "head of…" titles. This gives companies the option of promoting high performers into C-suite roles within a few years, and gives new employees a career trajectory.
There are some exceptions to this rule: getquin hired a chief technology officer very early on, for example, to lead on the technical side of product development and manage its team of developers. Some fintechs also hire a chief financial officer as one of their first hires.
Things to consider when hiring
Don't try and hire the 'best' person
Both Antler's Poensgen and firstminute's Price say that founders shouldn't get hung up on hiring the most premium talent when the company is pre-Series A. After this point, companies typically have people other than the founders managing larger teams and would look for experienced hires, but at early stages this is less important.
"In the very early stages of a startup you can't afford to pay for experience, but you don't necessarily need to. At Antler, we frequently advise our founders to prioritise talent and potential over experience for their first hires," says Poensgen.
He adds that experienced professionals, "who are used to doing things the way they've always done them", may not be the right "cultural fit" for a startup that wants to be agile and try out new things. 
Poensgen recommends hiring a "really exceptional" junior generalist to fill a specific role, rather than competing with consultancy or scaleup salaries for seasoned professionals. "Then you can get a really strong, talented junior who will learn anything and everything about your startup," he says.  
Price agrees, suggesting that, especially within the first 10 hires, startups just need "really good doers" and people they can trust. 
Culture fit and attitude
Namrata Sandhu, cofounder and CEO of climate tech Vaayu, which provides automated carbon software for retailers, says that when scaling a business, the most important thing is to hire people who share your company's purpose and values. 
These people will act as "ambassadors" of your company, and can therefore help you recruit and attract new team members with necessary expertise.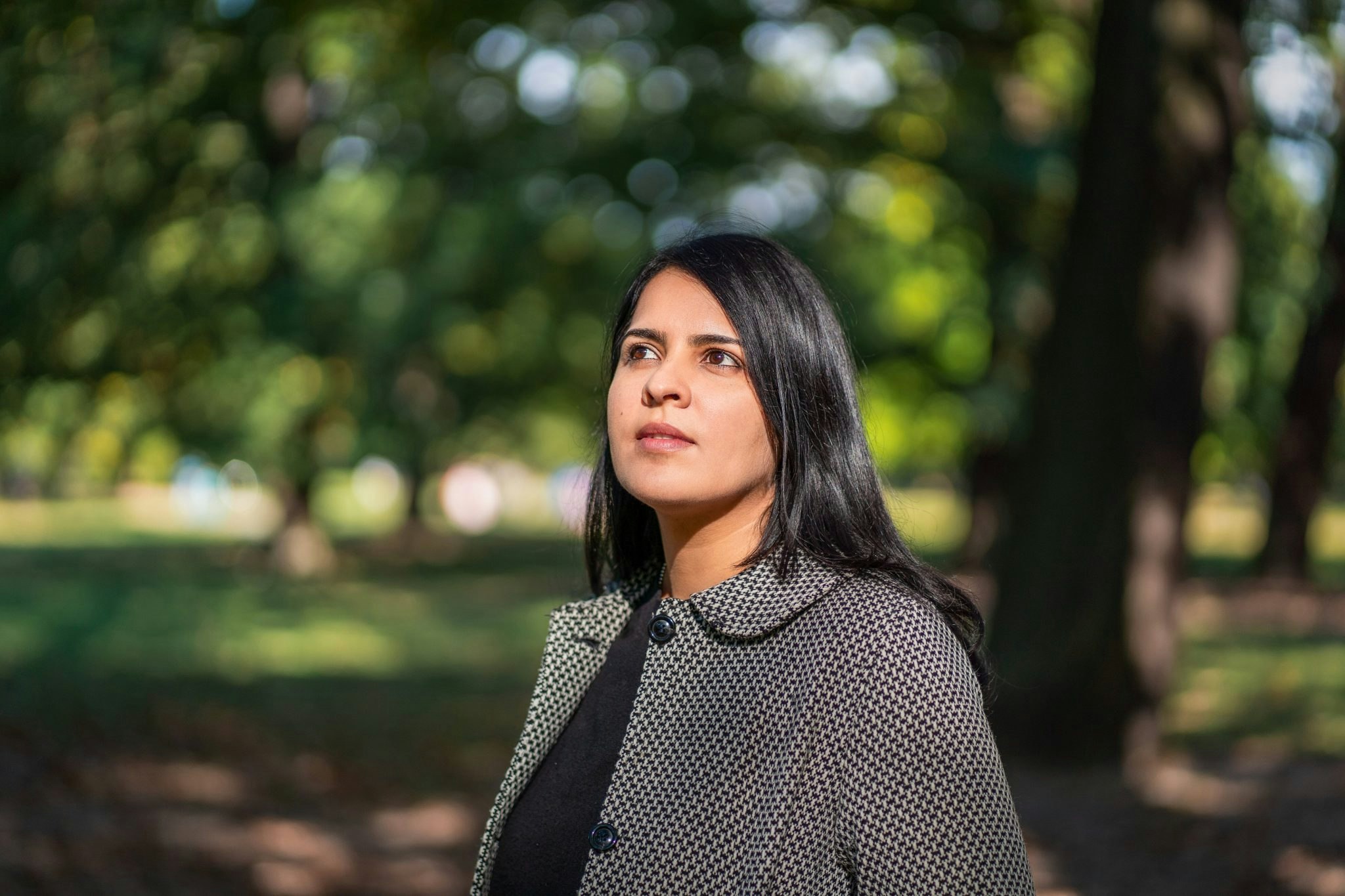 Sandhu adds that if prioritising culture fit has been central to your hiring process "this thread will continue to run through your company, and ensures that everyone is working towards the same goal" as more employees climb onboard. 
Another key attribute that any early-stage hire should have, says Price, is hustle: you need people who are naturally proactive, collaborative and relentless.
"You need persistence in early-stage teams, because there's no way you're going to get to your Series A if you can't stick with it. And that means you have to be OK with failure and rejection," she says. 
Poensgen adds that startups also need to identify risk-takers — those "who want the excitement and multidisciplinary variety of a startup environment" and will place more value on a good company culture than a large salary (typically, startup employees have to accept a salary of 30% to 40% less than a larger corporate would offer, with stock options providing the promise of bigger returns down the road).
Hire for diversity from word go
Diverse teams statistically perform better than homogenous ones, and even help companies hit higher revenue targets. All founders serious about building inclusive environments should focus on diversity in hiring from the outset, as not doing so can be hard to correct further down the line.  
"Once you have a homogenous organisation of over 10 people, it becomes more difficult to attract diverse talent," says Stephanie von Behr, cofounder and managing director of Founderland, an accelerator for female entrepreneurs of colour.
Once you have a homogenous organisation of over 10 people, it becomes more difficult to attract diverse

talent
She adds that many companies make the mistake of hiring diverse junior members and then "pat themselves on the back because they checked the box for diversity in one segment of the organisation". But hiring for diversity needs to happen across all levels, from interns to the C-suite. 
Diverse hiring, especially at an early stage, begins with the founders and should not simply be outsourced to a diversity, equity and inclusion specialist.
"The onus should ultimately be on leadership teams to first do the work themselves, looking into and checking their own biases, whether conscious or not. Only then can they start to build inclusive teams," says von Behr. 
For more information on how to build diverse teams, Diversity VC has a guide here, as well as a list of resources on its website. 
How much should you pay early employees?
Founders should start thinking about compensation (salary and equity) as soon as they make their first hires.
Price recommends using compensation benchmarking platforms like Pave or Figures, or seeking out a compensation expert to help you figure out how much you should pay employees, and how much equity to assign to them.
Startups typically assign a big chunk of equity to their first 10 to 15 employees: the ones who helped build the company up from scratch. In the US, it's common for the first 10 employees to get 1% of total company equity each. Startups will also set aside a certain portion of equity for C-suite hires that they'll make post-Series A. 
Once startups cross the 50-employee mark, companies typically offer employee stock ownership programmes (ESOPs). These are a more standardised way of granting equity in a business as it scales — moving away from the more individualised allocation that employees might get when they join a company early.