It's not just Revolut's investors and founders getting rich off the fintech's meteoric rise — employees are also among its big winners.
At least 76 past and current employees now own shares in Revolut worth seven-figures according to a Sifted analysis of Companies House records.
Among them, over a dozen hold $10m+ worth of shares. That includes both long-time veterans like Alan Chang, who oversees operations at Revolut, as well as departed executives like Revolut's first chief financial officer (2016-2019).
This giant transfer of wealth follows Revolut being valued at $33bn last month, making the London-based startup into Britain's most highly valued private company.
The raise increased Revolut's valuation sixfold within 18 months, not only making cofounders Nikolay Storonsky and Vladyslav Yatsenko into billionaires, but also minting more than 50 new employee-millionaires.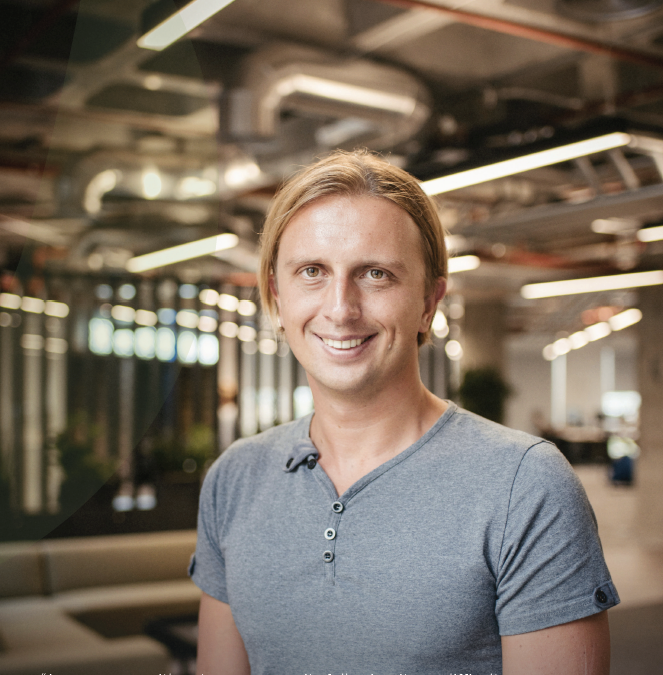 The company declined to confirm Sifted's workings, saying: "It is personal and sensitive information."
The next generation
For now, these fortunes only exist on paper.
The company is still loss-making, and there's no guarantee that it will exit at its current valuation.
However, Revolut has allowed employees to start cashing in small chunks of their shareholdings across various secondary sales and ongoing listings on Seedrs.
The latest share sale was announced in July, following the latest fundraise. Existing staff were offered the opportunity to sell up to 20% of their vested holdings (for those who joined at least 18 months ago), at a slightly discounted price of $609.775 per share.
Revolut alumni have also been invited to take part but will need to wait until next month, pending further investor interest, Sifted heard.
Such large transfers of wealth are seen as a welcome boost for the wider European ecosystem, as successful alumni tend to plough money back into new startups.
Dozens of former Revolut employees have already gone on to start their own businesses, including Pablo Viguera — who now runs Belvo.
Ex-Revolut employees have also started financing new startups, having founded their own angel investment syndicate. The syndicate, Expansion Capital, is currently investing between £50,000 and £100,000 in a range of early-stage tech start-ups.
More in the wings?
While 76 confirmed employee-millionaires is a feat, even more could soon join the ranks.
That's because Revolut's UK public records (filed on August 20 last year) only showcase individuals who have already exercised their options into real shares.
Revolut's millionaire staff pool could therefore be well over 100 when accounting for those with large unexercised equity packages, including board members like Martin Gilbert.
Indeed, according to Revolut's last annual report, there are now 2.4m vested staff options — worth around $1.54bn at the last count. The options pool was given a further boost last year when Revolut offered an equity-salary swap scheme to its 2000+ employees amid the pandemic.
Nonetheless, Revolut's employee share compensation scheme has gotten tougher in recent years, which could slow the pace of 'staff millionaires' in the future.
In February, Revolut rolled out a new 'growth shares' scheme for staff across its European HQs, prompting grumbles in some circles that they are being short-changed.
One ex-employee told Sifted that "Revolut used to be amazing for equity, but now they offer growth shares, which are useless".
Growth shares vest immediately but often come with a pricy "hurdle rate" — the price at which the shares can be exercised. Prior to the most recent round, that hurdle price was set at £91 (when Revolut's shares were worth around £73).
If Revolut had sold at its previous valuation, growth shareholders would have received nothing.
Fortunately, the $33bn price tag means Revolut's shares are now well clear of that hurdle, giving existing staff a lucrative and tax-efficient shareholding. Nonetheless, newer employees will need to hope for a similar valuation hike to claim any rewards.
Revolut argues that the new scheme is "hugely beneficial for employees in avoid[ing] incurring heavy tax penalties."
👉 Read: Startup equity: What you should expect from an early-stage company