Fresh groceries on your doorstep in 10 to 20 minutes, with just a few clicks on your phone — what's not to love?
Well quite a lot, according to Eleonora Morganti, a researcher at the University of Leeds — if you care about the environment. 
Offering instant delivery is "the worst kind of promise you can make in terms of road occupancy, traffic and emissions," she says.
"In theory, the idea of delivery is good if you compare it to having multiple people with multiple cars driving to a supermarket on the outskirts of a city," she says. 
But in practice, she challenges whether these trips are really being replaced? And what about food waste? And what's the environmental impact of all those ebike trips?
Not everyone is a cynic though. 
Sifted spoke to some of the speedy grocery delivery companies themselves — both on and off the record — about why they believe they will be a force for good in the environment.
What are the environmental battlegrounds?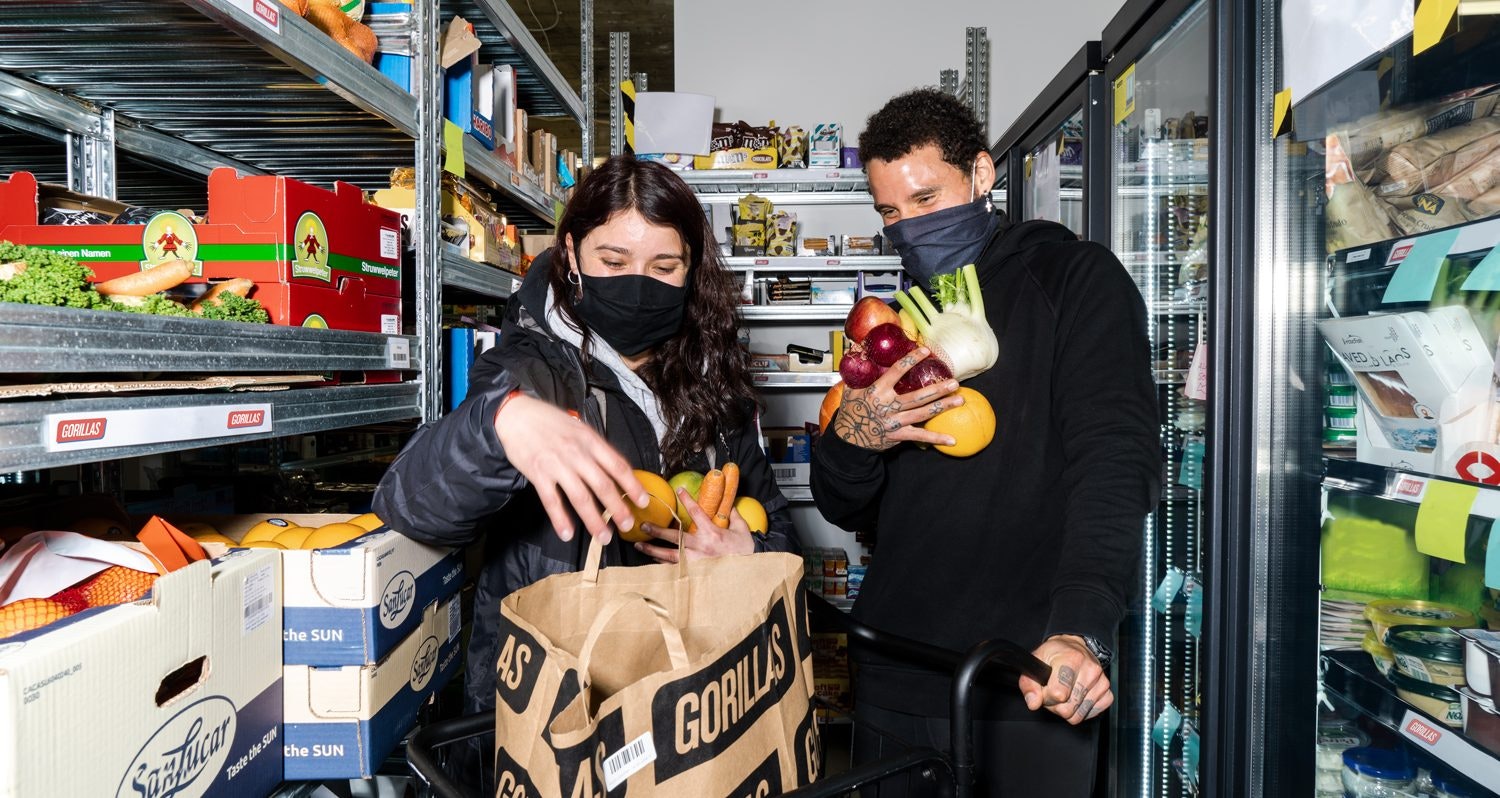 The journey to the warehouse
There are three models for how food gets to us. There's the supermarket model, the centralised delivery model — where places like Ocado deliver out of a large warehouse — and the new, speedy grocery model.
The supermarket model works by moving goods to each individual store by truck. That can mean a lot of truck journeys to a lot of stores: there are over 4k Tesco stores in the UK, for example.
By contrast, the centralised delivery model of Ocado means moving truckloads of goods to fewer locations, which is on the face of it more eco-friendly. In the UK, Ocado has five regional distribution centres, for example. 
Speedy grocery companies work by having a high number of small warehouses (or 'dark stores') located across dense urban areas, where deliveries can be quickly zipped to customers within a small radius (usually about two miles).
The large number of stores means that there will be more trucks zipping around the country, which is at first glance at least, bad environmental news. 
That said, some speedy grocery companies are working on using electric vehicles for the replenishment of their dark stores, which would bring the environmental impact of delivering to a large number of stores down.
"Electric vans, as opposed to diesel vans, are much more expensive [to acquire]. They make less business sense in the short term, but they make a lot of sense in the long term," says Steve O'Hear from London-based speedy grocery company Zapp. "We are investing in the use of electric vans for our own direct replenishment of stores".
So in short, speedy delivery companies are potentially less good environmentally in terms of the journey to the warehouse — unless perhaps if they can electrify in an aggressive way. 
Food waste
The second issue in a warehouse is food waste. It's arguably the most important factor — 95% of emissions associated with food come from the production process, so if food is wasted, emissions increase quickly.
Companies have to be able to predict how much of each item will be sold to prevent unsold items from going to waste. "The data around what people are buying on which day and at what time is very precious data," explains Morganti. 
Potentially, speedy grocery companies will struggle here. 
Typically, the bigger the warehouse, the less food is wasted because the turnover of products is higher. Ocado, for example, has said it's reduced waste in its warehouses down to 0.02%. Speedy grocery dark stores are significantly smaller than Ocado.
This all makes the need for predictive analytics to prevent waste more critical, which is something the companies say they are working on. 
Berlin-based Gorillas said it's "constantly optimising our data collection in the warehouse in order to best predict and plan exactly how much stock is needed to minimise waste."
"Food waste is one of the biggest areas for the sector to improve and there are numerous ways of doing that," says Vlad Kholyaznikov, cofounder of on-demand grocery company Jiffy. "Every week, our operations teams must report on their wastage, explain where it came from and what steps are taken to reduce it."
The company has partnered with City Harvest, a surplus food redistribution charity, as well as Too Good to Go, an app that advertises items with a short remaining shelf life to consumers at a discount.
Gorillas and London-based Dija also use Too Good to Go, while Zapp has collaborated with food sharing app Olio.
None of the speedy grocery companies were willing to provide data on current levels of wastage in their warehouses. 
The last mile
From the warehouses, items are then delivered to the customer's home by couriers on bikes or ebikes. It's a move that companies say makes speedy grocery greener than consumers going to a shop by car.
"Rapid delivery is bringing fulfilment closer to the customer and making transportation more efficient and less damaging to the environment," says Kholyaznikov from Jiffy.
Morganti agrees that bringing the last mile of goods together can save on emissions. "Compared to the model built in the 1990s or 2000s, where people would drive 10 miles to a supermarket on the outskirts of town, it's more sustainable," she says. 
However, it's important to ask what sort of journeys to the shop on-demand grocery is actually replacing. If they are replacing the weekly family shop, then that could be positive. If they are replacing a short walk to the corner shop, then not so much. 
It's also the case that speedy grocery is used to deliver much smaller basket sizes than centralised delivery, meaning the miles travelled divided by the number of items received is significantly higher.
Offering instant delivery also means the companies can't combine as many orders together for delivery (because not everyone in an area will order at the same time), meaning multiple trips to the same place across a day.
On the other hand, speedy grocery companies typically use more efficient vehicles, like bikes or ebikes — something they can do because they're carrying less weight. 
That means that, no matter how many trips they make, they're replacing whatever the customer's journey would look like — a walk, a drive or a cycle — with a low-emission alternative.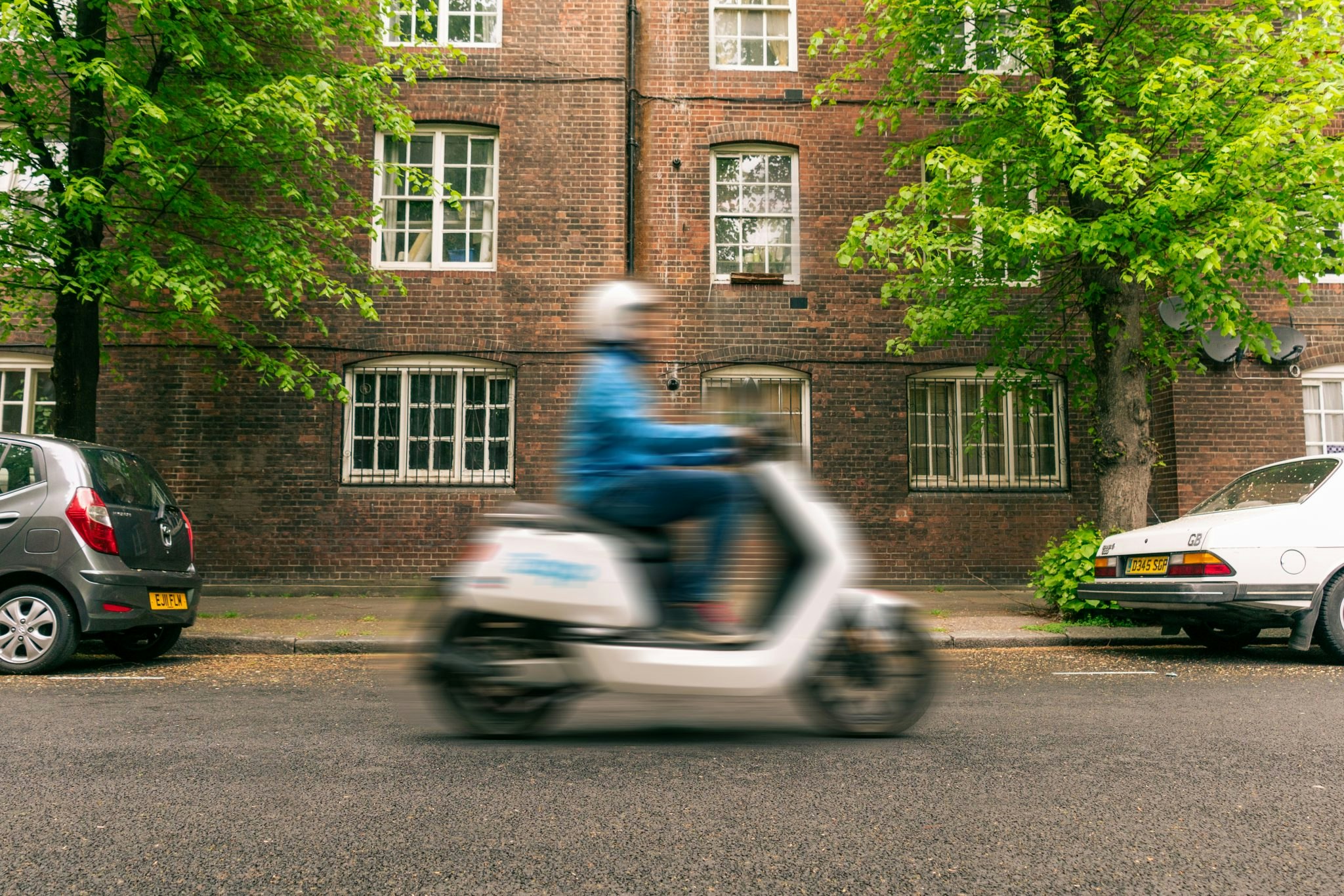 The doorstep
One of the central arguments for the greenness of on-demand grocery is that it helps consumers reduce waste in the home. 
"Our model can also help customers to reduce waste because they don't need to over-purchase on big weekly shops, stock up or buy things 'just in case' they need them," says Kholyaznikov from Jiffy. 
"When your delivery promise is ordering on demand for delivery within minutes, what you're actually doing is encouraging just-in-time purchase," says O'Hear from Zapp. 
"It stands to reason that if you're enabling customers to purchase things only when they need or want something, they're going to use it. I think in that sense we have potential to positively impact the way the consumer acts."
Gorillas echo this, saying it's "driving a new form of grocery shopping behaviour of just buying what you need."
However, Morganti says the answer shouldn't be about decreasing food delivery time; it should be about increasing the education and awareness around waste. 
"There is a lot of food waste and people are struggling to buy the right amount or to preserve food, but the solution is to help them acquire that knowledge."
Others say the model removes us further from the food supply chain and, in turn, further away from an understanding of the costs associated with producing food.
"The on-demand grocery model exacerbates consumers' already unsustainable relationship to food, moving from a model that already promises unlimited access to products regardless of the season, to one that delivers these products within minutes," says Eric Archambeau, investor at Astanor Ventures.
"Eating groceries brought straight to our door by a delivery person increases the cultural and emotional distance from where those groceries were packaged or where the ingredients were made."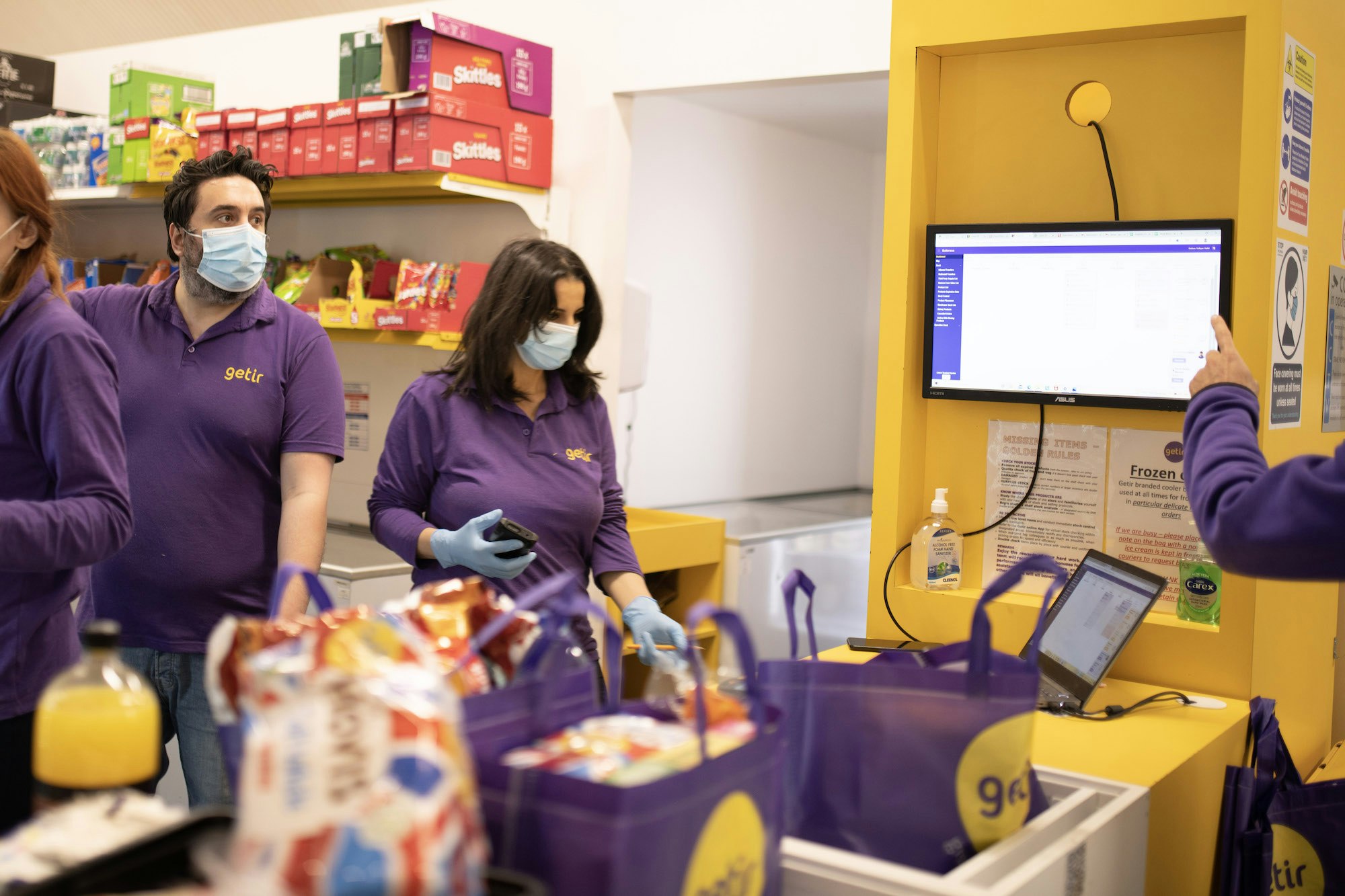 So overall, how green?
The speedy grocery market is a young, fast-growing industry. In that way, it's hard to say how its eco-credentials will stack up as the businesses grow. A lot will depend on exactly how they are used by customers as much as the efforts of the companies.
The companies do seem to be taking the issue seriously though.  
Zapp, for example, has just hired a head of sustainability, who'll undergo an audit of the business and highlight areas for improvement. It's also partnered with Planetly, a startup that helps companies track and offset emissions, as well as using a green energy supplier within its warehouses. 
Gorillas says it's set a goal of making all core processes sustainable and is conducting an analysis of its carbon footprint and emissions. It also says it's focused on working with local food suppliers to keep supply chains short.
Speedy grocery is an industry where the target audience tends to be young, millennial and eco-conscious, meaning companies might face more pressure to source from local suppliers and keep emissions low as they grow.
"There's a new generation of consumers that care about this stuff as they know it's the right thing to do, they know that every single company, as well as every individual, has a responsibility to make an impact in the right direction towards climate change targets," says O'Hear.
And as the companies grow, he says they can start to exert more positive change backwards onto food suppliers about things like air miles, where crops are grown and where items are produced. 
"Once you have some percentage of the market, you can start to have much more meaningful conversations."
And the hyper-local aspect of the model could offer particular potential.
"These ultra-fast grocery delivery services are based on a model that requires ultra-local delivery points, why not also focus on local products as well?" says Archambeau.
"The vast majority of the products sold by on-demand grocery services are big brand products. If this demand were redirected towards fresh, local and nutritious products, we could make a significant positive impact on human health, the environment and the local economy."