Barcelona-based remote coding school Microverse is today announcing a $4m extension of its $12.5m Series A round, doubling the company's valuation. The extension comes from existing investors Northzone, General Catalyst, Rubio Impact Ventures and All Iron Ventures, with new investors True Equity joining the round.
What does Microverse do?
Microverse is a coding school that wants  to help students around the world succeed in remote, distributed classes.
It claims to be the only school in the world to offer an income share agreement in every country it operates in — that means students pay nothing up front for tuition, and only start paying back the costs once they land a job. 
Unlike many coding schools, Microverse uses a peer-to-peer learning model, where students learn from "mentors" who are further along on the course. 
Speaking to Sifted when the company raised its Series A in June 2021, founder Ariel Camus argued that this model makes the courses scalable as there's no need to employ dedicated teachers — but did concede that it can create quality control problems.
"In a peer-to-peer experience, the quality of experience is determined by the quality of the peers," he said. "That's what makes peer-to-peer so hard and why no one else is doing it."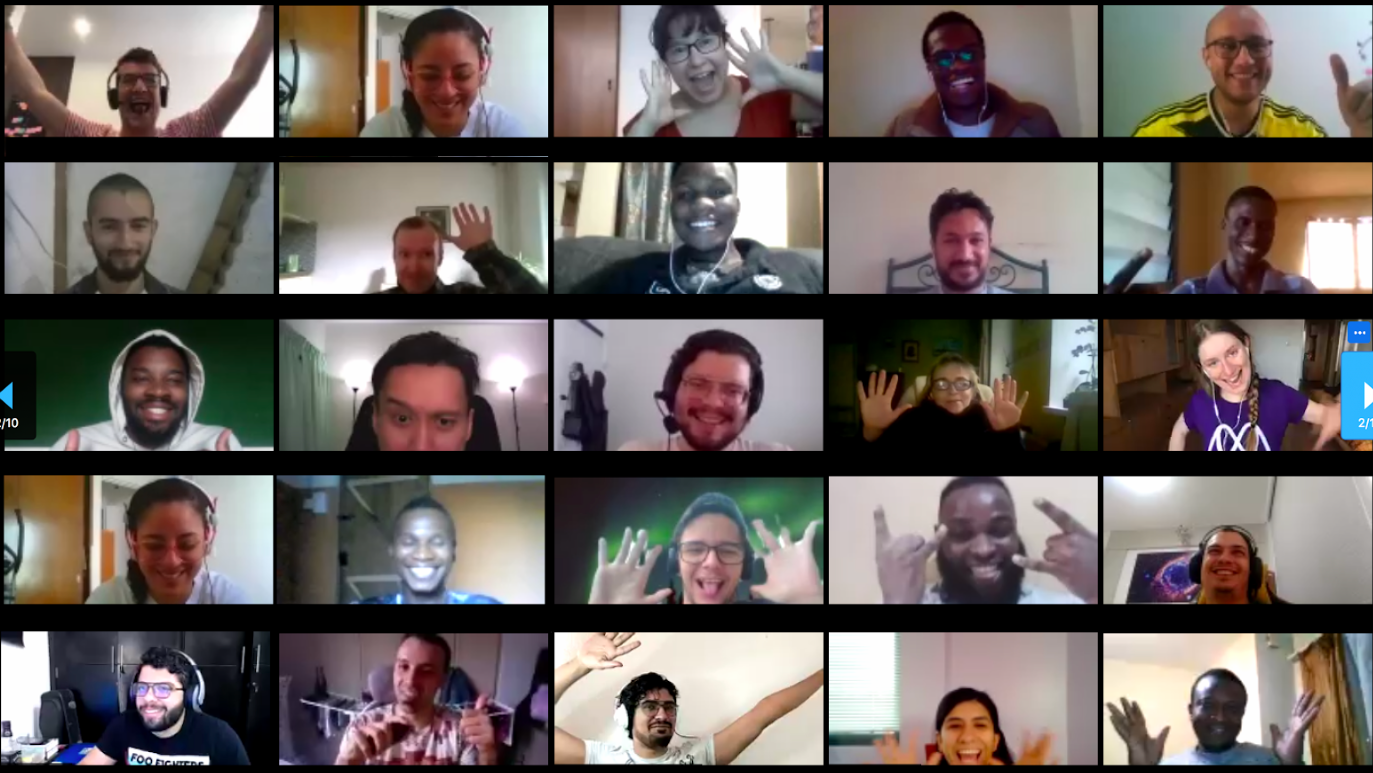 Microverse focuses its courses on students in developing countries, and says that 90% of students find remote employment within six months of completing their studies, with jobs at companies like Deloitte, HSBC and Microsoft.
The startup says that in the last year the number of applicants to its programme rose from 10k to 30k every month. The fresh capital will be used to double its team to meet the demand from students.
Who's invested in Microverse
Northzone — London-based VC that's invested in big names like Spotify, Klarna and Kahoot!.
General Catalyst — US firm based in Cambridge, Massachusetts that's invested in the likes of Airbnb, Bloom & Wild and Deliveroo.
All Iron Ventures — Bilbao-based fund that's invested in startups including Lingokids, paack and Spotahome since launching in 2020.
True Equity — private equity and VC firm based in New Jersey that's invested in edtech companies like Beam and Swing Education.
Rubio Impact Ventures — Amsterdam-based VC investing in climate tech and businesses that foster equality in society.
Angel investors including Github's former COO, Erica Brescia, and cofounders of Eventbrite, Kevin and Julia Hartz.
The state of the coding school market
There's no shortage of online courses available to students who want to learn to code. Some of the most established ones, like Ironhack and LeWagon, also now offer the "learn now, pay later" model via partnerships, creating competition for relative newcomers like Microverse.
But where Microverse specialises — helping students in developing countries land remote jobs — looks set to become a big growth area. A 2022 report from tech services platform Commit found that companies hiring "offshore" developers would increase by 70% in the next year, as there's still a global shortage of tech talent.
Sifted's take
Microverse certainly seems to have a noble goal of trying to upskill workers in developing countries and get them into well-paid tech jobs. But, while attitudes are slowly changing, there are still big cultural barriers and biases that get in the way of job applicants who apply for roles from supposedly hard-to-reach places. 
It's also up against the huge number of free resources that are available online, which might seem more attractive than a course you eventually end up paying for.
That said, Microverse's 90% job application success rate, as well as the growing demand for its courses, shows that students are finding real value in the programme. The big challenge now will be whether it can maintain the quality of its peer-to-peer learning model as it tries to rapidly scale.