It's not just our physical health that we're worried about these days. Mental health issues, linked to anxieties over jobs, finances, family and health, not to mention dealing with the mostly new experience of spending our days shut-in at home, are driving a surge in demand for digital mental health solutions.
Copenhagen-headquartered telehealth platform Kara Connect, which links therapists and healthcare specialists with patients, saw a 15-fold increase in professional sign-ups in March, compared to the month before, as healthcare professionals rushed to find ways to cater to existing patients and take care of new demand.
"A lot of the focus right now is to get health professionals online to help people that have the virus, or another health problem. But there are lots of other people that need help every week, that are also missing sessions because of the virus," company cofounder and chief executive Thorbjorg Helga tells Sifted.
"We are also seeing whole municipalities coming in, using Kara to get their professionals on board and connect them as a team to be able to service people at home," she adds. "We're seeing whole social work teams that help children sign on, whole social work teams that help those isolated in their homes, or needing special services. Whole clinics of professionals in speech therapy and psychology."
"We're all working 24/7, until we just fall down," she says of her nine-person team.
Years of growth
The mental health tech sector had already been growing strongly in recent years. In late January, Octopus Ventures, one of Europe's largest early stage investors, released a study showing that global venture capital investment in mental health technology increased almost five-fold between 2014 and 2019, to reach £580m in 2019. In total, £2.04bn was invested in mental health technology over those six years, representing 15% of total investment in digital health companies.
However, there have been things holding it back. Until recently, one of the main challenges was getting mental healthcare professionals to sign up and transition parts of their business to the online world.
"These professionals are usually very, very busy and have a very long waiting list. They don't take the time out to enter a new workflow," says Helga. "This was our challenge. And right now it's exactly the opposite. It's like, 'When can I start? Can I start today?' It's completely flip-flopped from a few weeks ago."
Others have found the same situation.
"The biggest growth is the number of psychologists who want to use our technology," says Fredrik Sandin, cofounder and chief executive of Swedish mental health startup Ahum, which was founded in 2015 and enables psychologists to book meetings, keep journals and perform video sessions. 
Ahum actually saw an initial drop in business when coronavirus first hit — "I think it was because people were in panic, spending their time going to grocery stores and buying toilet paper. They were in survival mode," says Sandin — but since then business has been booming.
"Psychologists as a group are a bit conservative and want to physically meet with their patients," he adds. "In this crisis, psychologists are forced to use new technology. The process of digitalisation of psychotherapy will speed up. If we didn't have coronavirus maybe it will take four or five years, now it will take maybe one."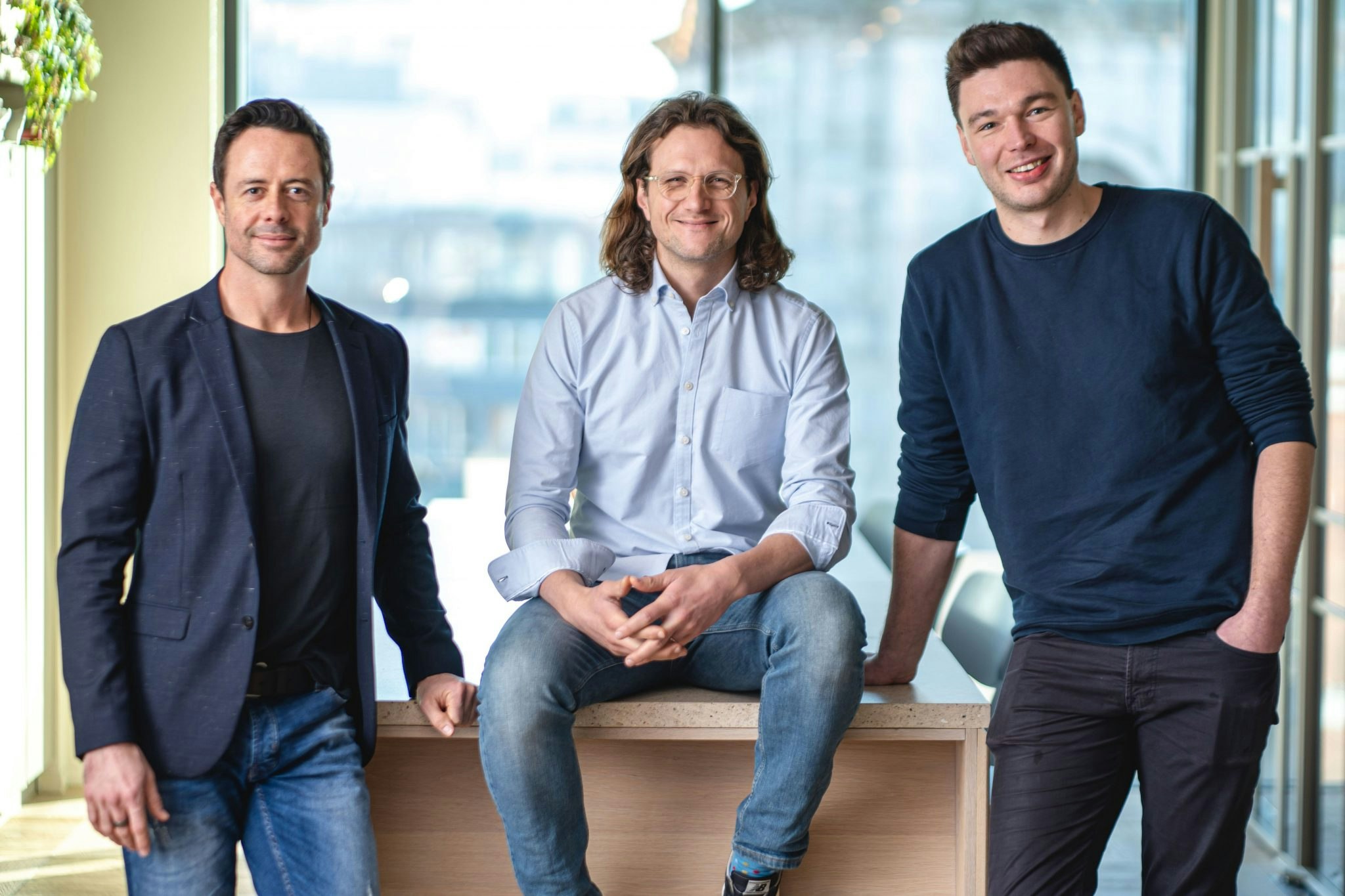 Corporate wellbeing
Larger corporations are also looking at ways to help their employees deal with their new work realities. This has led to increasing demand for startups offering therapeutic and well-being services to companies remotely.
According to Nick Taylor, cofounder and chief executive of Unmind, a British workplace mental health platform that works with companies like British Airways, John Lewis and William Hill, lots of companies in the past were telling them that digital wasn't something they wanted to include as part of their well-being offerings. "Now they're coming back and saying, 'Okay, now we understand that this is actually an integral part of a modern-day wellbeing proposal for employees'," he says.
"It's going very quickly from the kind of new-kid-on-the-block type scene to being considered an absolutely integral, essential part of any decent wellbeing initiative because, let's be honest, without digital mental health services right now you can't provide the same services."
Unmind raised $10m in Series A funding in February, and saw its revenue grow by more than 300% last year, putting it in a strong position to expand its operations.
"A 10-minute turnaround happened the other day for the first time," says Calvin Benton, cofounder of London-based startup Spill, which offers companies access to therapy for their employees through Slack. Benton was referring to the amount of time it took from the moment the prospective client reached out for information to them signing on and downloading the necessary software. "On average we were looking at least a month, month and a half in the past," he adds.
Too much demand
Spill, which was founded in 2018, has close to 30 counsellors working on their platform, all of them remote. "We've been working for over two years now on fully remote therapy, so we almost had a two-year run at this, and what it meant is that we were able to build an extremely strong councillor organisation," says Benton.
However, he suggests that while this moment in time has sped up the adoption of mental health-related online platforms, there is a real danger of companies, especially ones not previously active in the space, trying to cobble something together to make it work for right now, which could impact the long-term success of the sector.
"There is just a lot of demand at the moment in such a compressed amount of time," he says. "That would be the real danger, people kind of quickly throwing together digital solutions that haven't been thought through."
Unexpected needs
Those involved in the sector are finding that they also need to tailor their offerings to the new coronavirus-dominated world.
In recent weeks, Unmind has added content specific to coronavirus, and additional content in areas like physical movement and sleep aid. "We're now spending more time in our home environment. We are unable to exercise, our nutrition has changed, which probably means we're going to be sleeping less well," says Taylor.
On March 19th the company also announced that NHS staff would be given free access to its digital platform and resources, in the face of coronavirus pressures.
Meanwhile, Kara Connect has seen strong demand for professional-to-professional support, where mental health workers can asking others for advice. "This is a need that we've seen for a while and now we are adding it," says Helga.  
Spill's Benton says they have a feature where you can ask a therapist a question, specifically designed for people who don't want or need a formal therapy session. "It's kind of a way to dip your toe in the water, and that's just become flooded with questions about working from home, feeling isolated, feeling lonely," he says.
"That was just something that we didn't really expect but that was one of our features that just became super huge," he adds of a feature that they've subsequently opened up to anyone. "People are asking things like, 'I'm checking the news all the time, how do I stop?' We also had people asking, 'I'm a manager, I'm working from home, I was already having a difficult relationship with one of my employees, what can I do?'"
"Some of the most heartfelt ones have been from people who have lost their jobs and just want a bit of advice on like how to deal with it emotionally," he adds.
Looking beyond coronavirus
While demand right now is high, those involved in remote mental health services are conscious of the fact that people will eventually return to a more normal lifestyle, and therapists and others will be able to meet face-to-face with their clients once more.
"We are, of course, expecting users that are just looking for a secure video service to maybe fall back, but those that are really looking at this long term, and looking at the whole idea of digitalising their workflow, I think they're going to stay onboard," says Kara Connect's Helga.
Some companies active in the sector are also being forced to rethink their medium-term plans, with new concerns about finances.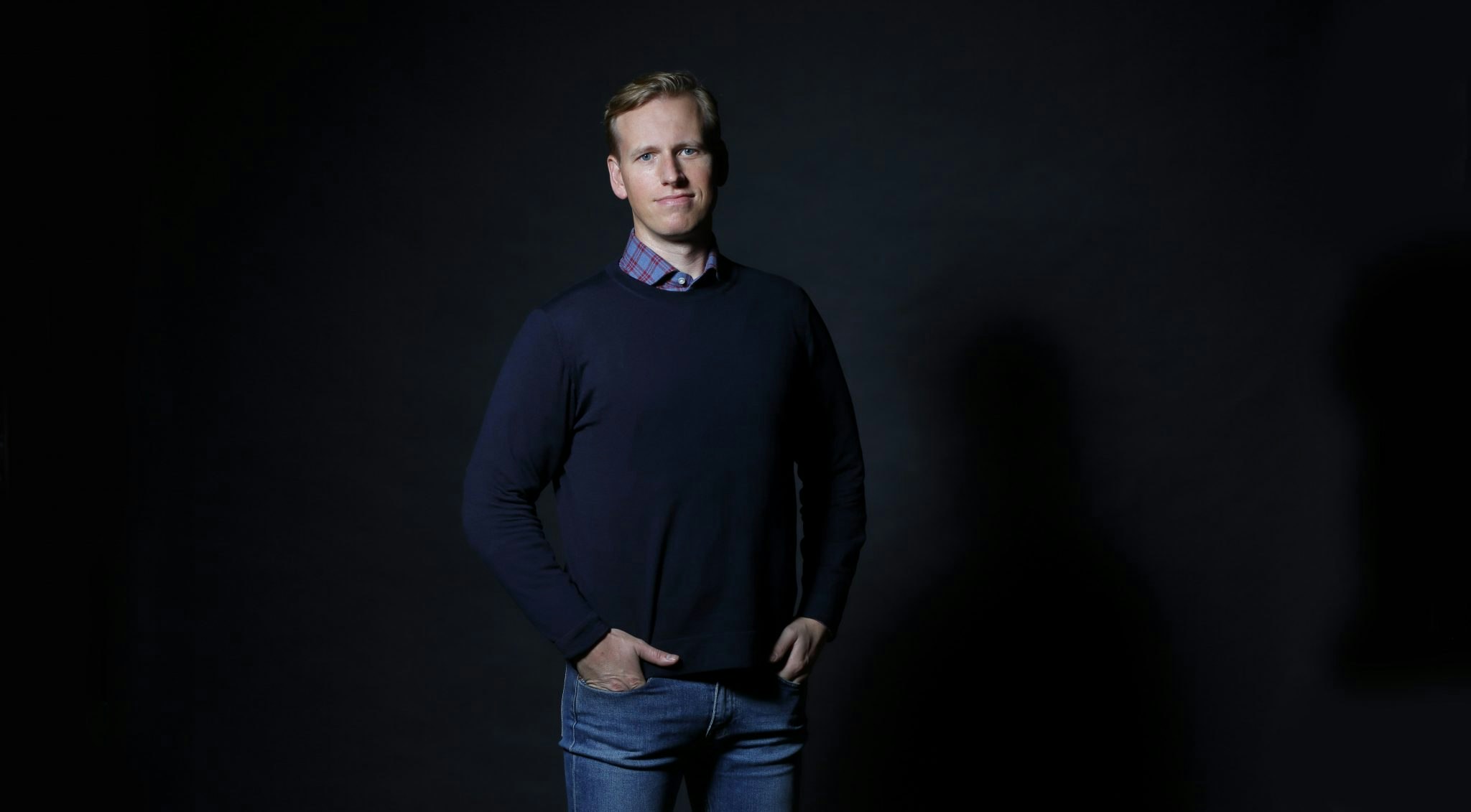 "Our company is still financed by venture capital," says Ahum's Sandin. "We're not profitable yet, so capital may be harder to get in the next coming years. Our strategy has been growth and technical development, and also marketing. So we have to think different, to find another strategy. It will be tougher."
However, there may be positive signs on the investor front. Another Swedish digital mental health provider, Mindler, announced on April 7th that it had raised €8m in Series A funding to help it meet increasing demand for psychology services. The company, which was founded in 2018, is currently aiming to grow its presence outside of Sweden and the Netherlands.