During buy now, pay later giant Klarna's heyday of hyper-growth, the company was losing $100m a month. But CEO Sebastian Siemiatkowski says the burn was justified given the market opportunity, despite media portrayals. 
"The media were a bit unfair saying, 'How can you burn $100m a month?'" he said on stage at Sifted Sessions \ Stockholm on Wednesday. 
"Investors came to us and said, 'We believe in you so much that we think you're worth $50bn based on your growth ambitions and that means that investing a billion dollars a year is 2% dilution… It's not that crazy."
But like many companies, Klarna's focus has now shifted from growth to profitability.
"When we went all in on the US, we were profitable, it was all about 'grow grow grow'," Siemiatkowski said. "There's a different focus on efficiency and improving things and fixing things now."
Siemiatkowski also defended his recent 35% salary rise — made public in results released last month, following the company's decision to lay off 700 people in May 2022. He said Klarna's board had made the decision at the beginning of 2022.
Credit crunch
While Klarna posted its largest annual loss ever in 2022 — of €1bn — the bank was able to reduce credit losses towards the end of the year. In Q4, it cut credit losses by 18%. Siemiatkowski said that the company had benefited from being more agile than big banks.
"When an economic situation changes, you have to make adjustments to your credit decisions," he said. "The difference for us when we make a change is we get an effect in eight weeks, the big banks get an effect in three years."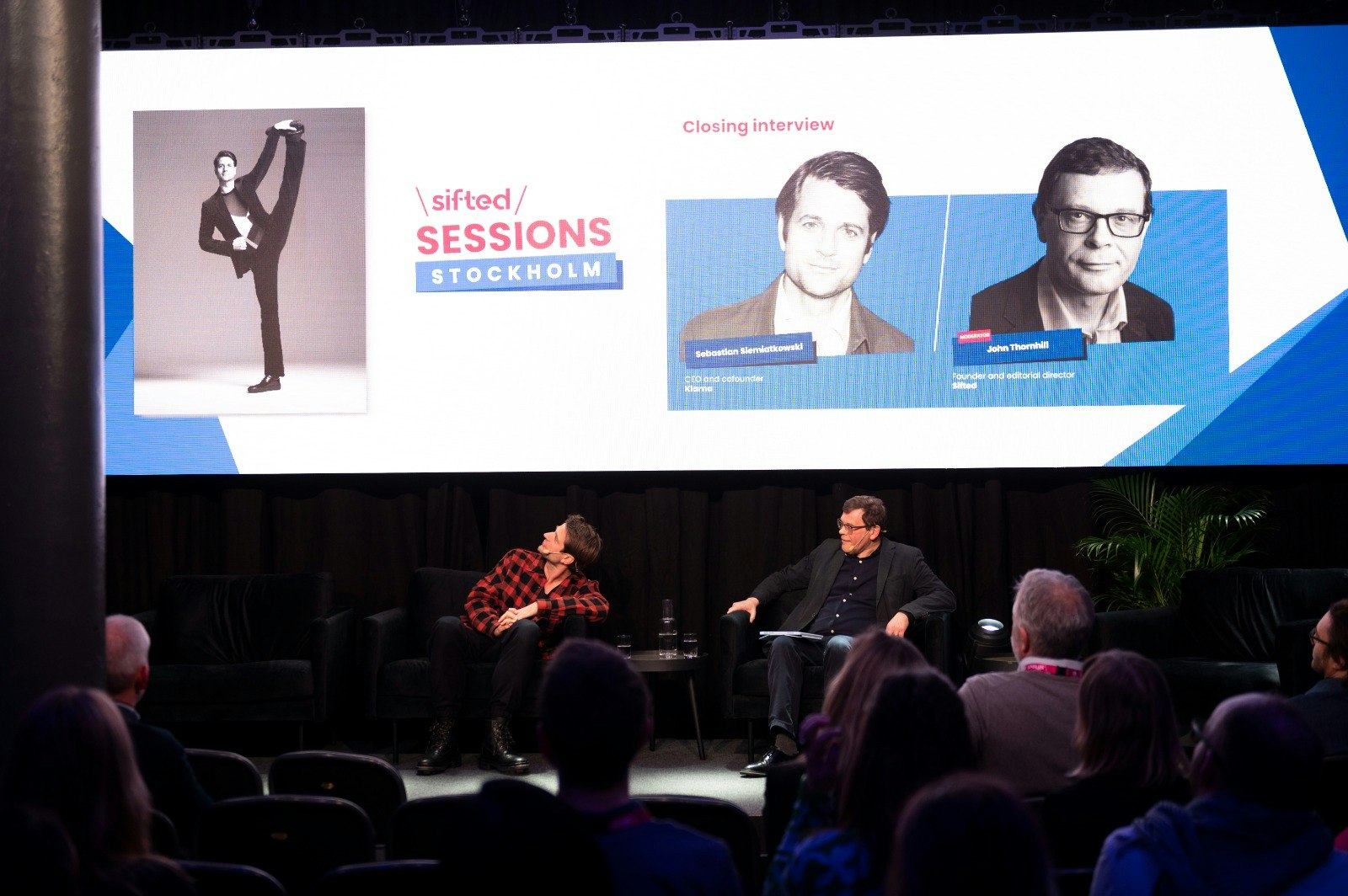 He also said that Klarna was offering a fairer alternative to one of the big products of its main competitors: credit cards.
"People criticise us for offering credit and the consequences of credit… Fighting fire with fire is actually quite efficient. Credit has a role to play, and we provide a healthier form," he argued.
Life building Klarna
Asked by a member of the audience what he would do if he wasn't running Klarna, Siemiatkowski said, "I honestly don't believe I have the energy in my life to start another company."
He did, however, hint that he was frustrated by the level of quality in today's social media apps, saying he'd be keen to see a better technology solution.
He added that he sees big potential for generative AI in fintech, and that Klarna is actively looking at how the technology can give consumers better financial advice at a low cost.
He also played down plans to follow the lead of China's Alibaba and build a so-called "superapp", saying: "I'm not entirely sure, I don't think it's that relevant to be honest."
In terms of lessons learned from his 18 years of building Klarna, Siemiatkowski said that he's beginning to learn that you never quite know what you're doing.
"I was speaking to my cofounder, Niklas, a few weeks ago and I said to him, 'You know what, this year I really feel like I figured it out — now I know how to run a company,'" he remembers. "He just started laughing and then I started laughing because I realised I say that every year — you think you know what you're doing, and then you realise you have no clue."