Jungle, a French vertical farming company that says it can produce ten to 30 times more food than traditional greenhouses, has raised €42m in new funding. 
The company also says its focus on large-scale farms will help it overcome one of the biggest challenges facing vertical farming: how to make profit.
Jungle's new funding, €7m of which is in equity and €35m of which is debt financing, comes from Founders Future, a French investment firm focused on impact startups. Jungle is the firm's first investment.
The company's funding comes as the wider industry continues to grow fast. It was worth $2.2bn in 2018 but is expected to reach $12.8bn by 2026. Investor appetite is clearly there: vertical farming giant Infarm raised $170m at the end of last year. 
Jungle is building a 5,500m2 farm 80km from Paris, where crops will grow on stacked platforms. The site is already partly operational and the company has secured contracts with French supermarkets Monoprix and Intermarche. 
At present, it's growing a mixture of aromatic herbs, greens and, unlike other vertical farms, flowers. It'll be fully operational by the end of 2021.
Less pesticides, more local and a greater yield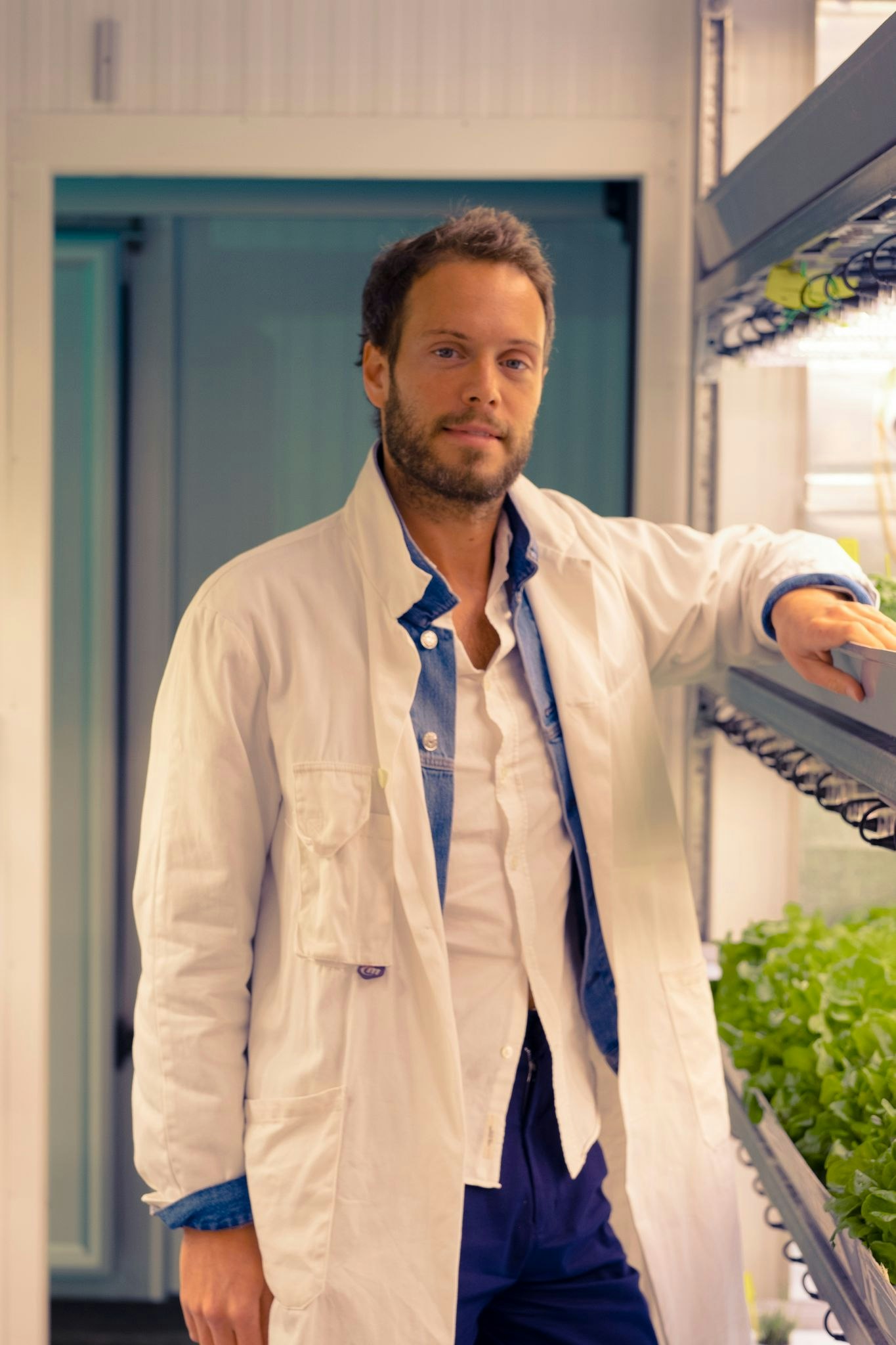 "We don't claim to be instigating a revolution, we are part of an equation that wants to be a solution," explains Gilles Dreyfus, who cofounded Jungle in 2015. 
For Dreyfus, vertical farming has several advantages. Crops can be grown close to cities, where the majority of consumers are, thereby reducing the environmental costs of transit. 
Plants can also be grown on more frequent cycles than on traditional farms because they're not seasonally dependent, and they're also grown without using pesticides. 
"Our most popular product, Green Basil, gives 14 harvests a year in the vertical farm, compared to 3 or 4 in the South of France, where the crop grows best outdoors." 
National food sovereignty
Being able to grow crops out of season means vertical farming can help countries achieve better food sovereignty, Dreyfus says.
"We have to go further and further from the country to get crops when they're out of season," he says. "Brexit import taxes on food have shown the complicated situations this can lead to."
"If the price is higher, you're dead"
Despite the benefits, vertical farming has often struggled with how to make a profit. "Having a viable financial model and an efficient farm is the main hurdle for vertical farming," Dreyfus says.
"No matter how good your product is, if the price is higher than the alternative, then you're dead."
The company believes that bigger farms is the answer.  
German company Infarm, which is aiming at profitability by 2023, places microunits into supermarkets. Jungle, which is aiming at profitability in 18 months time, will focus on large-scale production facilities that then supply a whole area.
"Price depends on scale and we're not aiming for small-scale farms, we're aiming for less farms but a lot bigger. If you activate the economies of scale you can get a very reasonable product," he says.
The company's aiming to sell food at 5% more than the cost of conventional alternatives, but at 20% less than organic foods grown on farms. 
For Valentine Baudouin, partner at Founders Future which has invested in Jungle, the focus on large-scale farms is the key to profitability, and what makes Jungle stand out. 
"They've answered the economic question of vertical farming, which is very important because you have many similar enterprises that haven't done so."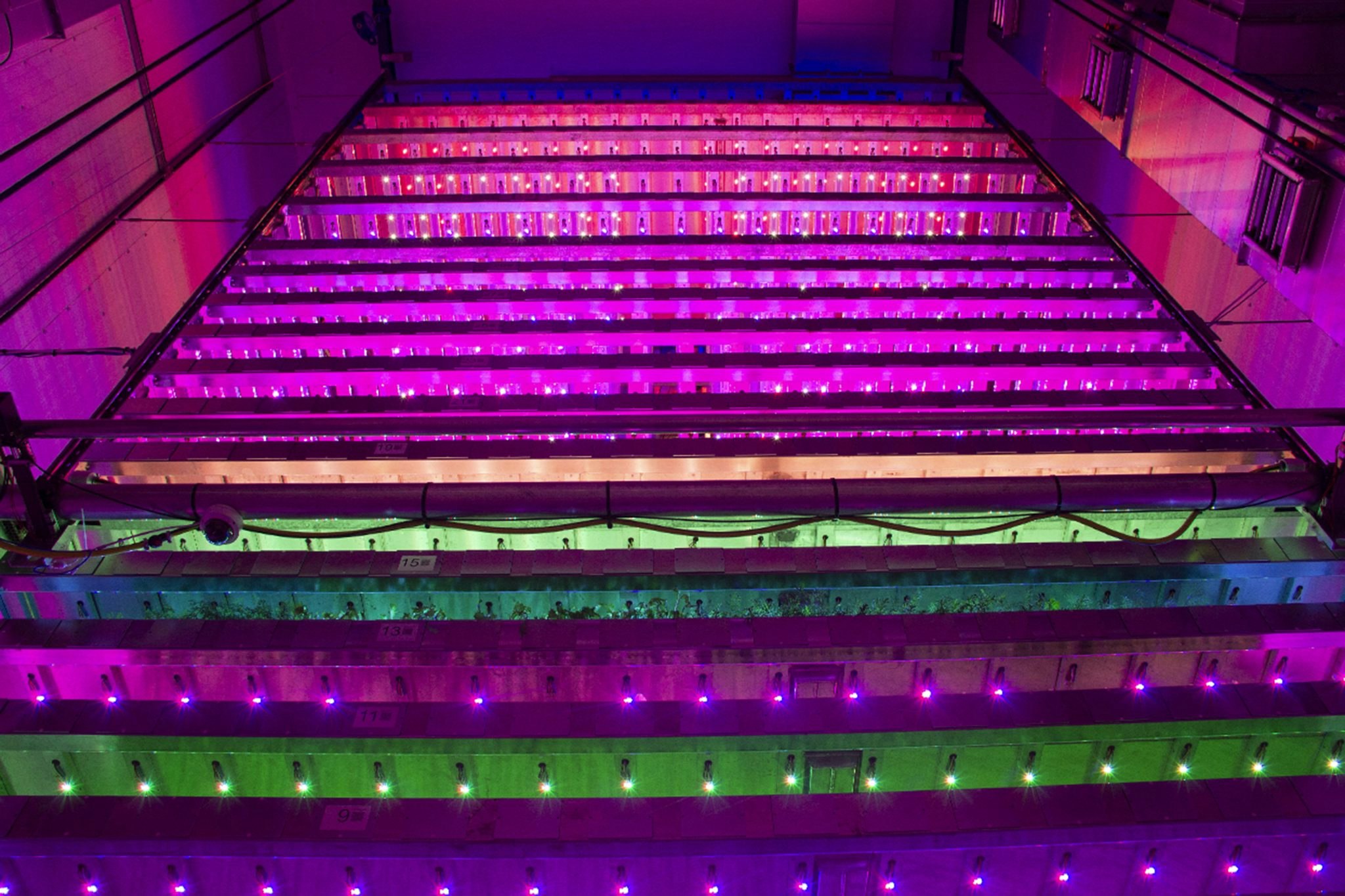 Beyond salad?
A criticism often levelled at the vertical farming industry is whether it can grow beyond just salad leaves and herbs. 
Unlike other farms, Jungle also grows flowers for the perfume industry, but Dreyfus says the other crops its working on, including cherry tomatoes and mushrooms, won't be in supermarkets until 2023.
"You can grow virtually anything you want, except truffles — which is a real shame actually," says Dreyfus. "But the question shouldn't be, can we grow it, it should be, do we have the financial model to make it work?"
Jungle's currently got a team of 25 people based in France, but will use the new funding to double its workforce by 2022. It also plans to open two new large-scale farms in France, including one in the south that'll be twice as big as its first site.