Andre Loesekrug-Pietri is a JEDI. 
He is not so much fighting Darth Vader, but is one of 3,700 people and counting in 25 European countries on a mission to make the region a global tech leader.
JEDI stands for Joint European Disruptive Initiative. Loesekrug-Pietri set it up about a year ago with support from prestigious members — chief executives, entrepreneurs, politicians and researchers — as well as a nod from French president Emmanuel Macron.
The group includes science fiction authors too, but it was Claudie Haigneré, Europe's first female astronaut to go into space and one of JEDI's earlier supporters, who came up with the name.
The structure is inspired by the US Defence department's moonshot innovation unit DARPA, which invented much of the technology behind the internet, GPS, Siri and driverless cars. 
JEDI's mission, as Loesekrug-Pietri puts it, is to bring Europe to a global leadership position on breakthrough technologies by using the DARPA model: setting goals and challenges for research teams, but not being prescriptive about how they are achieved.
"Innovation is the only way to answer environmental and social challenges with a positive," Loesekrug-Pietri told Sifted. "We want to bring highly specialised experts together to anticipate the next big trend, and use tech to address it."
Right now the coronavirus pandemic is the most pressing issue. In a DARPA-like challenge, JEDI is calling on entrepreneurs, researchers and innovators who can contribute knowledge in virology, molecular biology, artificial intelligence and quantum, to ultra-fast-track a therapy by scanning molecules that can block Covid-19 at an unprecedented scale. Prizes go up to €1.5m for winning projects.
75 questions Yoda would ask
Beyond Covid-19, JEDI has brainstormed 75 unanswered questions that matter to Europe's future and set itself the mission of bringing innovators together to tackle them. Sort of like a scientific equivalent of Yoda's riddles, but (hopefully) with answers.
They include puzzles like: what's the origin of 80% of microplastics found in oceans, how can we make cobalt-free batteries to replace lithium-ion designs and how to find out with high certainty who is behind a cyberattack.
Loesekrug-Pietri says he is convinced that fundamental innovations need to happen in line with European values, to help solve global issues that affect everything from democracy to the environment.
Upcoming challenges will focus on decarbonising the planet, keeping humans at the centre of the transition to digital, massively improving healthcare, exploring space and oceans, and making a leap forward in education.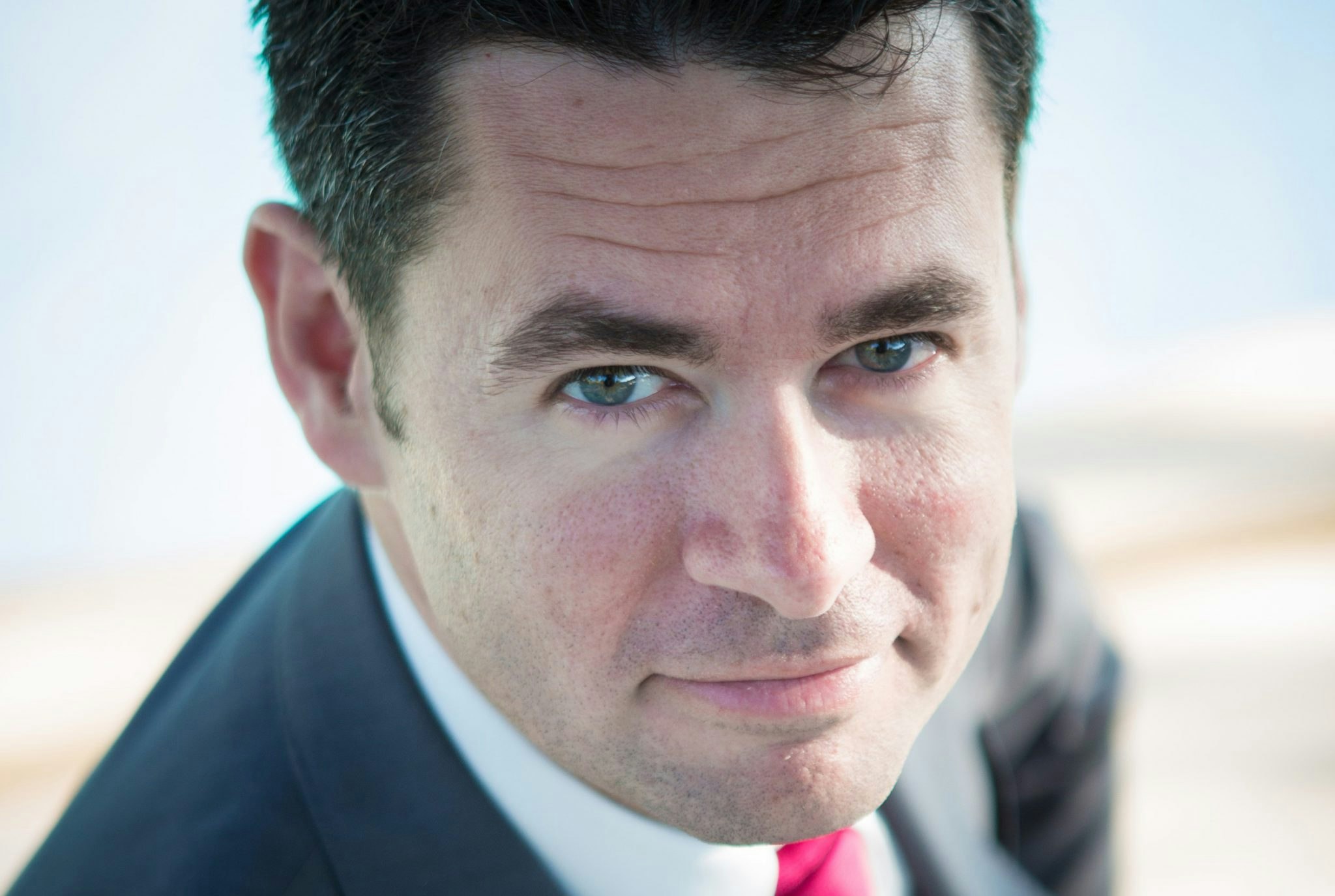 Slaps in the face
Building a DARPA equivalent doesn't happen overnight though. In fact, Europe has more than 60 years of catching up to do.
Created in 1957, the US agency came in response to a slap in the face by the Soviet Union's launch of the Sputnik satellite. DARPA describes itself as the result of "a commitment by the United States that, from that time forward, it would be the initiator and not the victim of strategic technological surprises" for national security's sake.
For Pietri, Europe has had its own share of slaps in the face by falling behind the US and Asia on creating the world's technology leaders. And it needs to wake up and retaliate.
The coronavirus crisis is only the latest example. In trying to use apps to track the pandemic, European countries went their separate ways and ended up knocking heads with Google and Apple's tracing software. What that strategy means for citizens on matters including health data privacy remains to be seen.
"The current crisis shows how much European democracies need to be on top of the game in technology and innovation in order to be able to sustain their values," Loesekrug-Pietri says. He argues there are matters of economic competitiveness and the region's sovereignty at stake.
JEDI genesis
So far, Europe's way to address innovation has been pumping money into research and startups through a variety of European Commission-linked structures and uncoordinated initiatives by member countries. But unlike the US, it hasn't been able to get everyone behind a regional structure equivalent to DARPA, aimed at breakthroughs on fundamental technologies.
When Loesekrug-Pietri and the initial JEDIs pitched the idea to France's Macron shortly after he was elected president, they got two thumbs up. The German government got excited too, and there was talk for a while of building something together, between the two countries. But that so far has failed to pass several administrative hurdles.
"I've always said we want to be independent, super flexible and madly ambitious," Loesekrug-Pietri says. There's no easy answer on where to fit that kind of structure into the chains of command of the European landscape.
JEDI, which is structured as a non-profit, at the moment is backed by foundations, philanthropists and donors. It's aiming to land further budgets from national governments and the European Commission, and it's calling on more public and private institutions to join.
The goal is to hand out between €50m and €100m in annual challenge grants, as well as a €3m annual budget for JEDI itself. This is not quite DARPA's $3.56bn annual budget, but not small either.
Europeans working together
Perhaps more important than the money though, JEDI wants to demonstrate it can set the innovation agenda, bold methodology and speed, and bring together the right people to make things happen in Europe.
"Europeans have never been in such a bad position on the technology front — that's a hard reality check," Loesekrug-Pietri says. "Results are apparently based on budgets invested, but rely actually more on strategic clarity and boldness."
The scientific board for the Covid-19 challenge includes the winner of the 2019 Nobel prize for medicine Peter Ratcliffe.
More broadly, Pascale Ehrenfreund, who heads the German Aerospace Center, Florian Reuter, chief executive of startup Volocopter, Guillaume Poupard, chief of France's cybersecurity agency, Dirk Hoke, chief executive of Airbus Defence and Space, and Skype cofounder Jaan Tallinn are either board members or supporters of JEDI.
Loesekrug-Pietri's career spans from working at Airbus to setting up his own auto parts startup — and seeing it go bust when the dotcom bubble burst — as well as several years as a tech investor in France and Asia. He was also special advisor to the French defence minister in 2017. 
In a region that is often criticised for lacking coordination and member countries going their separate ways, cooperation is essential, Loesekrug-Pietri says.
"The current crisis shows there's great temptation for national responses, self-sufficiency and short-term relief plans," he says. "Europe has the existential imperative to resist them in order to come out of this crisis stronger."