Timo Boldt, founder and CEO of meal kit company Gousto, has some impressive numbers to lob about. 
Every month, Gousto delivers 5m meals to people across the UK. Customers give it 4.8* on the Google Play Store and 4.5* on Trustpilot. It's currently doubling the size of its team — from 1,000 today to 2,000 by 2022 — and in the first six months of this year the company surpassed the £83m in revenues it made in 2019. It's already profitable, and has been for a year.
On top of all that, Gousto on Sunday announced that it had raised £25m from a selection of its existing investors — and hit the coveted unicorn status. 
"The valuation is well into unicorn land, which is vanity and not sanity, and doesn't in any way make me happy," says Boldt. If that makes Boldt sound like a grump, he's not. He just thinks valuations aren't the right thing to care about.
The valuation is well into unicorn land, which is vanity and not sanity, and doesn't in any way make me

happy.
The 'best-value' unicorn
Gousto, which has now raised £155m to date, might just be one of the 'best-value' unicorns in the UK. Others in the UK unicorn stable have raised significantly more capital from their investors before hitting the $1bn milestone: Cazoo (£200m+), Monzo (£192m), Gymshark (£200m), Improbable (£420m), Babylon (£518m). It's also one of only a few which are actually profitable. 
"We have done several funding rounds per year in the last couple of years," says Boldt, who last raised £33m in April to staff up in response to rocketing demand at the beginning of lockdown. (One of the investors in that round was everyone's favourite PE teacher, fitness coach — and Gousto brand ambassador — Joe Wicks.)

"We've always had a strategy of taking on money when we need it, to never build a war chest of capital. We're proud of growing fast and being profitable, and being disciplined in the amount of money we need." 
This latest pot of funding, raised from Perwyn and BGF, will be used to speed up the development of two new fulfilment centres and "accelerate investment into automation".
The fundraise was almost as easy as one of Gousto's 25-minute meals. "We went to our shareholders, said we want to do it fast and don't want to get distracted, and several people raised their hands," says Boldt. He adds that the valuation has increased since the raise in April — "but it wasn't far off [unicorn] last time".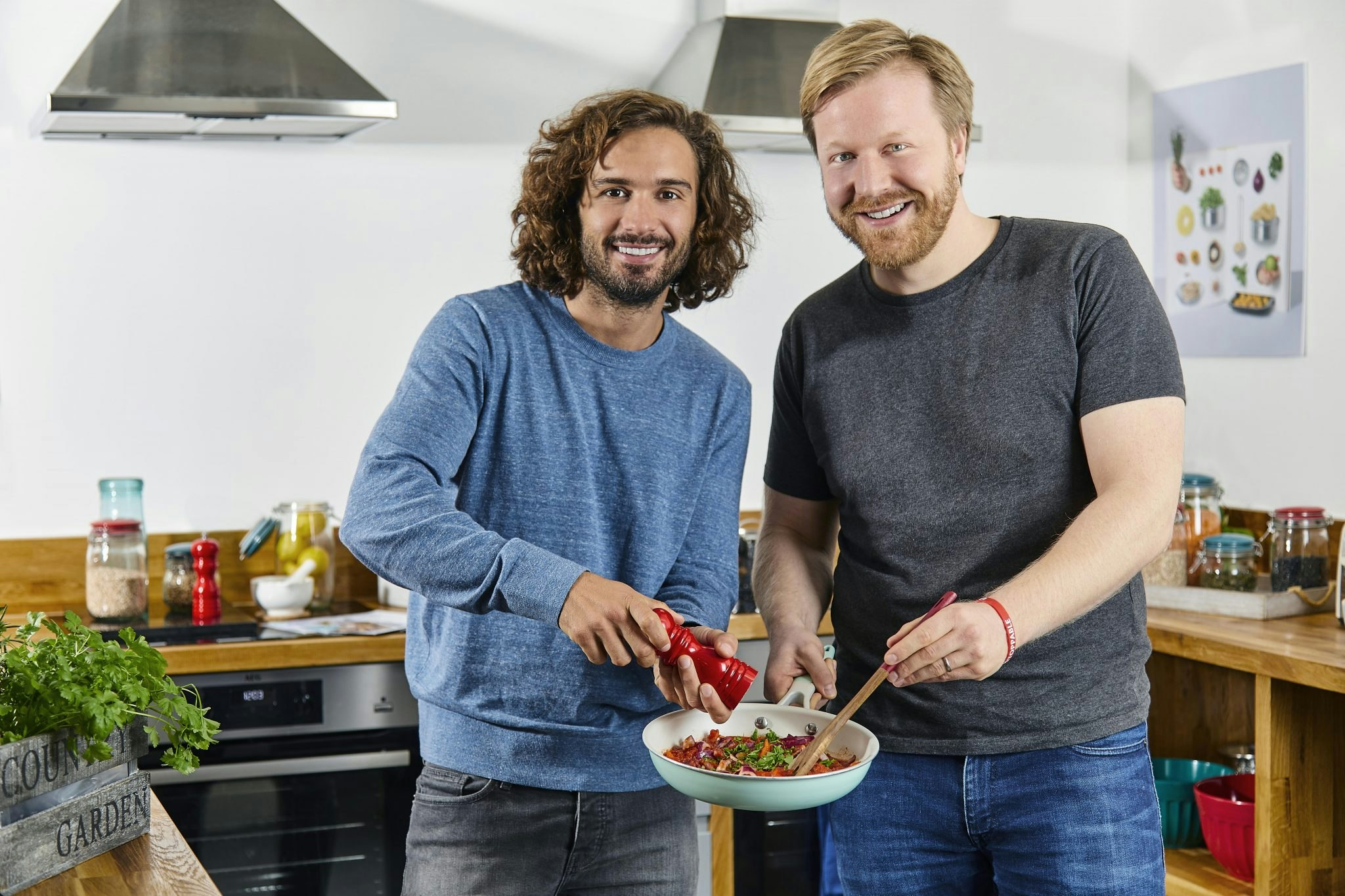 Numbers-focused, customer-focused
The number Boldt really cares about is Gousto's net promoter score (NPS). "It's a proxy for customer satisfaction," he says, and it's currently hovering between 70-80. Tesco's, by comparison, is -8 and Sainsbury's is 26. 
"We took the decision in the early days to be ultra customer-focused," says Boldt. "We decided not to go to the US or France or Germany prematurely, but we really listened to our customer and invested in tech to reach better unit economics." 
Gousto's meals start from £2.98 per portion; that's not going to make most students' budgets, but it's still "very mass market", says Boldt. By contrast, publicly-listed competitor HelloFresh's meals start at £3.44, while fellow UK-based startup Mindful Chef's menu of 'Pheasant with creamy leeks & apple celeriac mash' and 'Flat iron steak with sesame noodles & edamame' makes a far bigger dent in customers' pockets.
Gousto also has far more choice than its competitors, Boldt is keen to point out; customers can currently choose from 55 recipe options per week, and should see the options they're most likely to choose first when they open the app (80% of its users are on mobile).
If my recipes are better, less expensive and higher quality, then you'll shop with us

forever.
"You should only see what you love," says Boldt. "If my recipes are better, less expensive and higher quality, then you'll shop with us forever. If someone else has a better offering, you'll go there. So we're obsessively focused on customer and choice and price point. Our retention is strong, it's the best in the market." 
From nice-to-have to must-have
Now, as on-and-off lockdowns loom large in the UK, "Gousto has moved from a nice-to-have to a must-have," says Boldt. "The shift to online will last for the next couple of years — so let's build more capacity as fast as we possibly can."
For a brief period in April, Gousto stopped taking orders from new customers to ensure that it could meet rapidly rising demand from existing customers. 
It didn't, however, struggle with supply chain issues like many supermarkets. "When there's disruption [in the supply chain], we can change our menus quite dynamically. If you go to Tesco to buy broccoli, and there's no broccoli, you'll be disappointed; if our suppliers have no broccoli, we just swap it out of menus." 
Development of two new fulfilment centres (which will bring the total up to four) is now underway, and Gousto's data scientists are busy figuring out how to pick ingredients and route boxes through the factories in the most efficient way. 
There are also plans to offer next-day delivery, and greater customisation is also on the roadmap — "so you can add recipes, leave stuff out".
There are 68m people in the UK, all eating lunch and dinner. That's one billion meals eaten per week — and we're selling 5m per

month.
"There are 68m people in the UK, all eating lunch and dinner. That's one billion meals eaten per week — and we're selling 5m per month. Gousto is on day one, we're a drop in the ocean today. Five million sounds like a lot, but it's tiny. For the next four, five, six years, we're completely committed to making our customers' lives better and investing into tech to offer them a better proposition."
That means the team doesn't have to figure out how to translate 'Simply perfect beef spag bol' into French just yet. "We have no plans to internationalise," says Boldt. "Maybe in five to 10 years." 
"We could licence the software we've built — it might make sense for us to go to other companies and say, 'We have a SaaS product you can pay us monthly for' — but the main challenge is to keep the team focused and not excited by too many new ideas."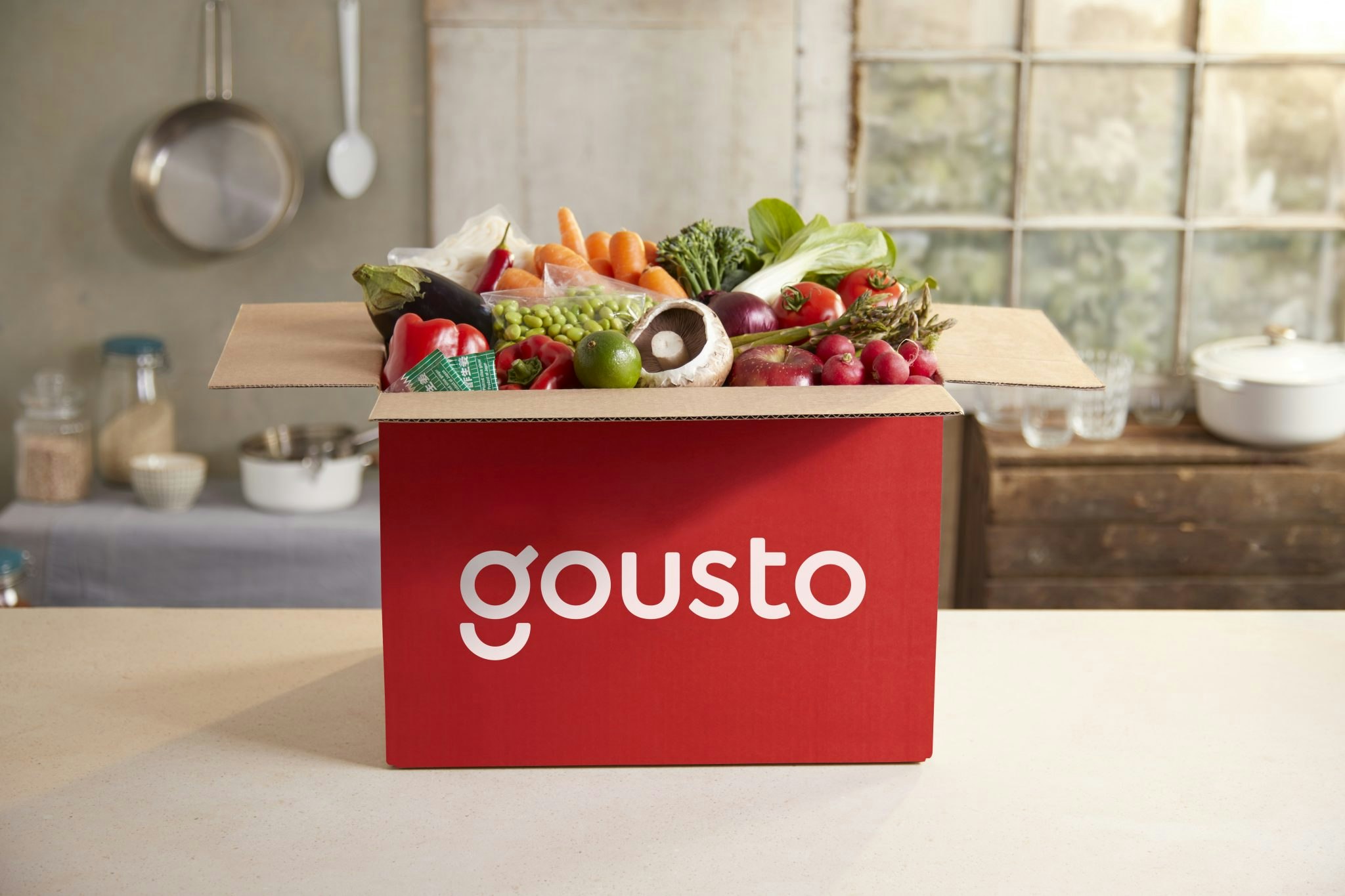 Tribes
When Boldt looks ahead, he says he's not worried about what moves other meal kit companies make or what supermarkets are up to (UK supermarket Waitrose is reportedly looking to acquire Mindful Chef).
He's also fairly confident that Gousto can get far greener, quickly, and bat away criticism around the environmental impact of its product. "Last year, we cut plastic by 50% — and we have close to 0% food waste," he says. "We've set ambitious goals around sustainability and the environment — by 2022, all our branded packaging will be recyclable, reusable or compostable — and we have hugely capable people working on that." 
Instead, his focus is on keeping great people at Gousto. "We're internally focused," he says. "I spend all my time on people and culture." 
Gousto has adopted the 'tribe' model favoured by Skyscanner and Spotify, designed to give teams autonomy and enable them to move fast. Each tribe has 50-250 people in it, pulled from marketing to product to finance to data science; the idea is that each team has all the resources it needs to move forward quickly on its goals. "They don't have to go to Timo and say, 'Can we do this?'" 
"I still set the strategic ambition — but my only job, really, is to galvanise people behind that vision and to make sure that people and culture is as great as it can be," says Boldt. "As for how we get to that vision, there are other smarter people on the team who can figure that out, and have the autonomy to make decisions." 
He also tries to spend time thinking about what growing so fast will mean for the company — and for him. "I try to take time out of the business, and anticipate the rate of change in the company and to think deeply about what it implies for my role. Who do I need to meet today to be ready in 12-18 months?" 
Who do I need to meet today to be ready in 12-18

months?
"Over time, those people have changed slightly, but I still speak to founders every week, and I also speak to CEOs of FTSE 500 companies." 
That doesn't mean he's prepared for everything, though. "All the time we have key gaps and we always realise too late — the company doubles each year, so it's hard to anticipate where the pressure points will be." 
"The number one challenge is not diluting our culture. Speed is our biggest asset — but how do we retain that culture, from 1,000 people to 2,000 people?" 
"That, to me, determines whether we go from here to great success, or to exceptional success."