As the tech freeze continues, fewer startups and scaleups are raising big growth rounds. But German travel unicorn GetYourGuide is bucking the trend; today it's announcing a $85m equity raise in a Series F round, as well as $109m in a revolving credit facility. 
The company chose not to disclose its valuation, but sources close to the company say it's approximately $2bn. Notably, the round has "no structure", according to people familiar with the matter, a rarity in this environment (more on this later). 
The travel experiences platform has 16k vendors offering everything from tours through the Vatican and New York's Museum of Modern Art to afternoon tea at Westminster Abbey, and over 75k experiences.
Sifted sat down with cofounder Johannes Reck to discuss fundraising in a downturn, GetYourGuide's expansion in North America and how AI will shake up the travel industry.
Pity bookings from mum
Like many entrepreneurs, Reck and his cofounder Tao Tao stumbled upon their business idea by accident. 
The pair, students at the Swiss Federal Institute of Technology, organised a trip to Beijing for their classmates in 2008. While there, Tao, a native Mandarin speaker, took Reck on an incredible day of sightseeing: through the Summer Palace, the Forbidden City and to a restaurant for a traditional Chinese dinner.
"I ate the best Beijing duck I've ever had in my life," says Reck. 
The experience prompted an idea to build a social network for tour guides in Europe. Sadly, the idea didn't take off — the pair had a total of five bookings after two years, three of which were from Reck's mother who "took pity" on them, says Reck — but it formed the basis of GetYourGuide today.
What keeps investors investing?
In 2009, when GetYourGuide pivoted to offer online travel experiences in a largely pen-and-paper industry, no one wanted to invest in the platform. 
"It was an unsexy startup at the time," says Reck, adding that the term "experiences" had not yet been coined for travel and the market was very broad and fragmented, consisting of tours, attractions and "100 other different things". 
The dawn of the smartphone — which put online bookings in everyone's pockets — changed everything. 
"If you look at the hotel or the alternative accommodation industry… only 20% is booked offline. In travel experiences, we are only 20% online, so that gap is an obvious one to be narrowed," says Reck.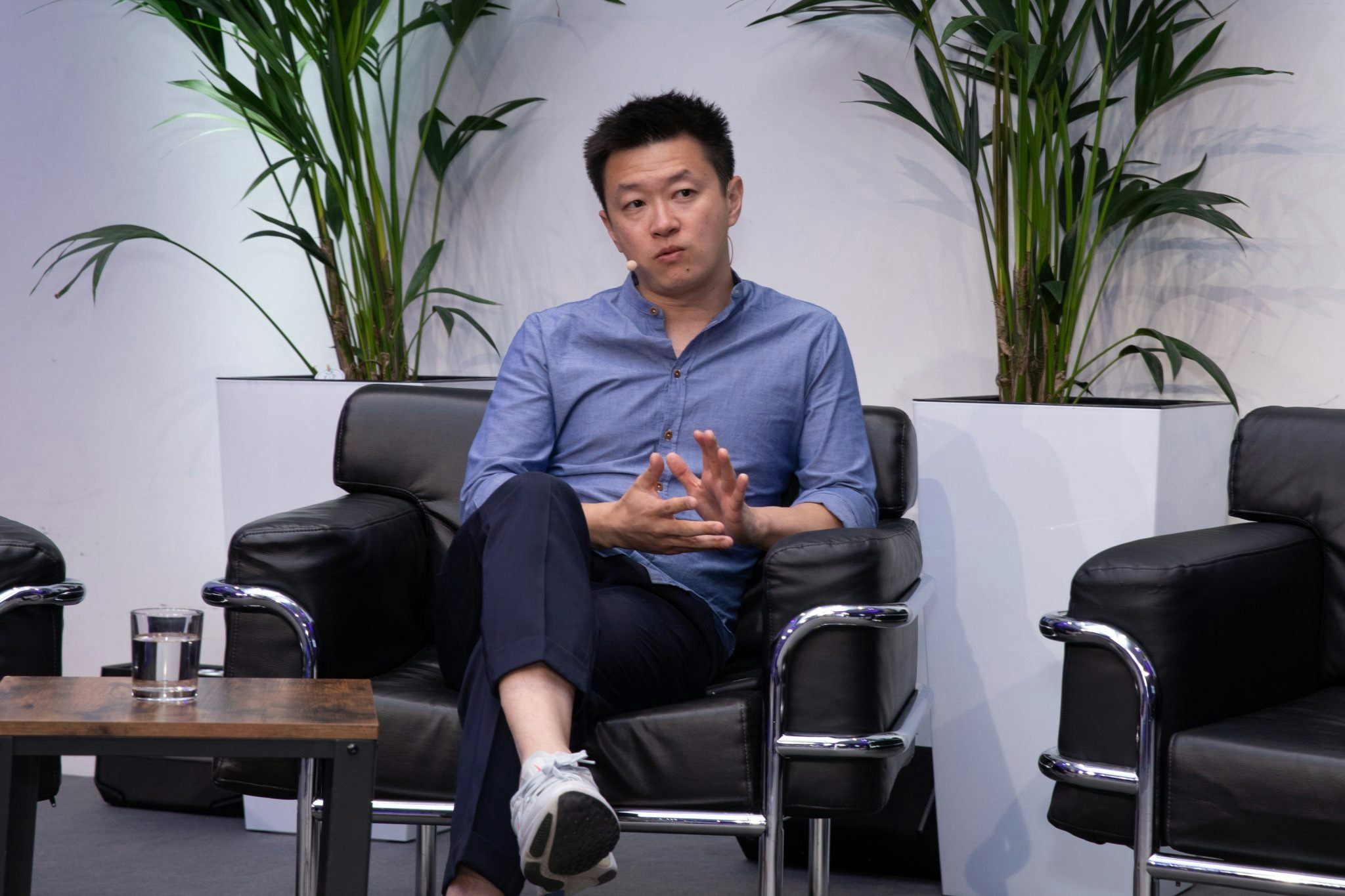 AI is also going to turn the travel experiences industry on its head, says Reck — think tourism-specific chatbots guiding travellers through cities. GetYourGuide is already investing in AI to make searching for and finding travel experiences easier and more personalised for its customers. 
It's also expanding the types of experiences it offers.
In March this year, GetYourGuide relaunched its "Originals" brand: special tours and activities hosted by operators across the globe that you might not find elsewhere. Travellers can get after-hours access to historic sights and destinations, such as the Sistine Chapel, or climb aboard the solo racing yacht of French champion sailor Tanguy le Turquais. 
In the first quarter of 2023 GetYourGuide's bookings were approximately four times that of the first quarter in 2019, as people booked more of GetYourGuide's Originals experiences and due to pent-up post-Covid demand.
A structure-less round
Raising a large equity round in the current market is no easy feat. Many companies have had to offer terms that give investors protection in case a company doesn't perform as well as expected to secure new investment — often referred to as having "structure" in a round. 
Investors in N26, for instance, invested money into the fintech's Series E round in 2021 on the premise that they could receive 25% preferred return per year.
GetYourGuide's most recent round  — which was led by Blue Pool Capital, the family office of Alibaba cofounder Joseph Tsai, with participation from KKR and Temasek — included no such terms.
Fundraising wasn't a walk in the park, however. Sources close to GetYourGuide tell Sifted that it took the company a year to close its equity round. This is "at the longer end" for growth rounds, said one investor. Even in the current climate, raising a growth round typically takes between three and nine months, investors say. 
Lessons from Covid-19
The travel sector suffered tremendously throughout the pandemic and GetYourGuide was among the companies hardest hit. In 2020, the company saw its bookings shrink and was forced to pay compensation to its customers who couldn't take part in GetYourGuide experiences due to travel bans. 
It also laid off 100 team members and put half of its staff on the German government's "Kurzarbeit" scheme, which allowed companies to cut staff hours with the government covering a portion of their lost salary. 
"I think the biggest learning from Covid was always to be in control of your destiny and never… be blindly optimistic," says Reck. That's why, despite still having cash in the bank and bookings being at an all-time high, GetYourGuide has raised more money to "be prepared for anything" in the current economic downturn. 
In 2019, any problem would be fixed with money. Now, it's about growing efficiently and driving

profits
That also means approaching hiring with discipline. At 750 employees, GetYourGuide is only just getting its headcount up to pre-Covid levels. 
"The new normal that we're now in after the pandemic is a different market environment than we were in pre-2019," says Reck. "In 2019, any problem would be fixed with money. Now, it's about growing efficiently and driving profits. And that's certainly something that we all need to adjust to."
Furthering North American expansion
GetYourGuide's attempts in the last decade to expand to the US "were mostly a failure", says Reck, as the company didn't have as much traction in the market as it does today.
Now, the company is seeing significant revenue growth from the US and North America and "a clear opportunity to become the market leader," says Reck. 
That said, cracking the world's largest economy can be tricky.
"It's very competitive… so you need to be willing to lean in for multiple years and spend, and you also need to be willing to build up a very meaningful presence," says Reck.
"What I think a lot of startups underestimate particularly on the consumer side is how much it takes to become a household brand in the US," he adds.
"It's a 10x investment that you would need in an average European market… and that's just something that you need to be able to stomach. GetYourGuide is at the maturity where we can."
What's coming up next?
GetYourGuide's biggest challenge, says Reck has always been — and will continue to be — converting customers who are not yet accustomed to booking online. "Our biggest competitors remain the people who never book anything and aimlessly wander (around) and get lost in a city," says Reck. "It's still an offline market for the vast majority."
It doesn't have any plans to IPO in the near future, but that could certainly be a possibility further down the line.
"We just survived Covid, and we came out as a stronger and better company," says Reck. "There's so much to do in terms of geographic expansion and product development, which are the only relevant things to us right now."