The big news from the London-based startup earlier this year was that Finimize launched their app to help modern investors make more informed financial choices. Finimize analysts (previously Goldman Sachs, Bloomberg and more) read hours of news and reports each day to bring you concise, jargon-free analysis on over 60 financial topics.
Finimize set out to fill in the gaps for those that want to invest with confidence by building a community around democratising financial know-how. Their accessible approach centred on putting financial information into people's hands has created a loyal following of Finimizers around the world. In 2019 the Finimize Community held meet-ups in more than 30 countries with 10,000 people attending, all run voluntarily by passionate Finimize fans.
All app content is available in audio so you can stay informed whilst on the move. For example, the Finimize Daily Brief explains exactly what's going on, what it means and why you should care in just seven minutes. As a Finimize Premium member, you also gain access to guided group chats, where you can discuss the top financial news stories and share experiences with fellow community members .
Advertisement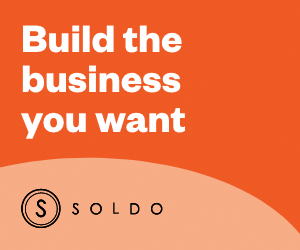 "What excites us the most is the Finimize Community taking on our mission and turning it into a global movement. The finance industry has struggled to engage our generation when it comes to investing; it appears that may be about to change as more are empowered to take control of their own finances," says Max Rofagha, chief executive and cofounder of Finimize
CNN: "Understandable statements and news from actual experts"
Forbes: "Super digestible and well-written. A+"
Entrepreneur: "When you have the interest but don't have the time, you need something that will distill the day's news down for you…. That's why Finimize was created."