Benoit Grassin expects it to be a little while before his two-year-old starts shaking him down for cash. But for his cofounders at French fintech startup Pixpay, who have children aged between 10 and 12 years old, pocket money is already very much a thing.
The problem for parents, Grassin says, is not only how much to give, but how. In an increasingly cashless society, where children — like adults — are shopping more and more online, handing over coins and notes feels like a relic of a different era.
Kids don't want cash. You can't spend a 10 euro banknote on

Fortnite.
"Kids don't want cash," says Grassin. "You can't spend a €10 banknote on Fortnite."
But in France, as elsewhere in Europe, under-16s — and even under-18s — are an un-banked demographic that even the fintech revolution appears to have left behind. By the age of 12, three-quarters of French children have a mobile phone, but less than 15% have a bank account, Grassin says.
Pixpay, due to launch in September this year, will provide accounts that parents can pay into and monitor. Children can use the money in stores and online, with all the snazzy design and usability of challenger banks such as Monzo and Revolut. Despite the product still being in the design phase, it has already raised €3.1m in backing from investors, including Qonto's Alexandre Prot.
Everyone is piling in
Pixpay is not the only fintech player to realise that the youngest members of Generation Z, defined as those born after 1996, represent both a lucrative, and under-served, market. GoHenry has provided an app and debit card for 10 to 18-year-olds in the UK and US since 2012. Its most recent valuation put it at £58m, with around 500,000 customers.
Even the big digital banks are looking to get in on the action. Revolut announced in January that it would begin offering accounts for children as young as seven from 2019. While in the UK, both Monzo and Starling launched accounts for 16 to 18-year-olds in 2018, and Monzo intends to roll out services for children as young as 13, although there is no timescale on it as yet.
Part of the challenge of this market, says Tristan Thomas, head of marketing and community at Monzo, is regulatory: "For 16-year-olds, it is relatively simple: We turn off overdrafts, we turn off gambling, a few things like that. But for 13-year-olds you need to start looking at whether to allow parental access or parental consent and that sort of thing."
What does Gen Z want?
But another issue for all the fintech players looking to serve Gen Z is figuring out what they want. In a research report, Barclays described Gen Z as "digitally innate" where millennials, those born between 1981 and 1996, are merely "tech-savvy". They also have high standards: Gen Zs have an average attention span of eight seconds, compared to 12 for millennials.
"Gen Z is a much more mobile generation," says Renier Lemmens, professor of fintech at the London Institute of Banking and Finance. "Their generation is into convenience, coolness of features, tone of voice [...]. I don't think the big banks are doing a good job of serving [them]."
Gen Zs have an average attention span of eight seconds, compared to 12 for

millennials.
Adam Hale, a 23-year-old social media analyst, is a case in point. He was a Halifax customer throughout university but in January joined Monzo on the recommendation of friends. Now, he says, he uses Monzo for 95% of his banking needs.
"I like the fact that I can ring-fence money into pots [of] dedicated things. I love the fact that I can actually see how much money I have left to spend in the month, as it considers my bills. Halifax has never been able to offer these features," he says.
"Monzo has helped me change my attitude to finances and for the first time in my life I can say that I am comfortable with knowing how much money I have, what my financial goals are and how far away I am from reaching them."
The branding helps too. Hale recently posted his coral-pink Monzo card on Instagram: "I've had occasions where I pay with my Monzo card and the person at the till, or the person next to me has asked me about it," he says.
But when it comes to younger Gen Zs — those aged 16 to 18 — the challenger banks have by no means cracked the market. Thomas reveals that of Monzo's two-million customers, only 2% are under 18. Lemmens, at LIBF, believes that much of this is because A-level students are often reliant on their parents for money, and that begins to change when they go to university.
"They still have the old accounts, but they are signing up to one or more of those challenger banks and trying their services," he says. "I mean, because everything is free there is very little downside."
Can you make money from this market?
The risk is that for the challengers there is little upside, either. While students are attracted to Monzo by features like P2P payments and bill-sharing, digital banks offer only token overdraft facilities compared to the interest-free debt offered by their legacy rivals. Students use challenger banks, largely, as adults do: for day-today spending rather than for lifetime saving.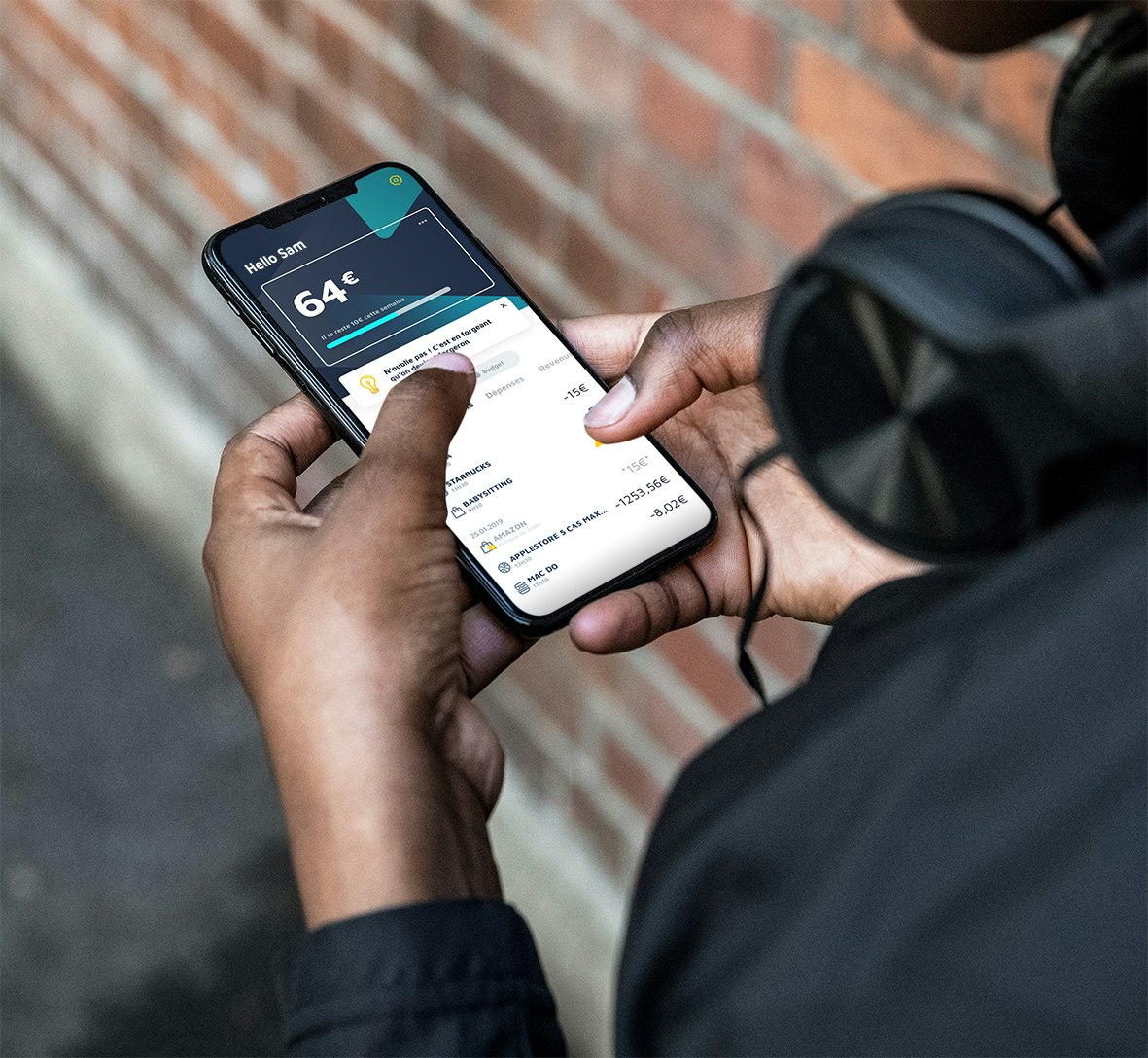 For Monzo, which markets itself heavily on money management, there is the hope that the notion of getting into huge amounts of debt with a bank that then effectively owns you when you graduate will become a thing of the past. "Having a very large interest-free overdraft isn't always the best option [to] go about managing your money," Thomas says.
Gen Z may well agree with him: Barclays research describes them as financially conservative and more hard-working than their millennial older siblings. They have grown up in a period of economic instability following the 2008 financial crisis and struggling with staggering levels of student debt. (Hale says he owes over £50,000 in student loans.)
"I was lucky to secure a job fairly quickly after university, but I know people who still haven't got one 12 months after graduating," Hale says. "That has caused me to be more financially aware and keep track of what I spend my money [on]."
Are the fintechs in for a surprise?
With the oldest Gen Zs entering the workforce currently 23, it is fair to say that they are not well represented even at the youthful — but mostly millennial — staff of the digital banks. How, then, can the challengers make sure they are moving with the times?
"You can't make the mistake of just building [a product] for your employees," says Thomas, "and, honestly, Monzo employees are not representative of the market. It boils down to diving into user research, talking to real people."
We are beta testing with hundreds of teenagers. We are expecting some

surprises.
At Monzo, that includes not only inviting customers into the office but conducting weekly interviews with them in their own homes and even asking research subjects to keep a diary of their spending or saving habits.
The need for customer research is even more acute at Pixpay, where the founders are designing an app that needs to appeal not only Gen Z, but to Generation Alpha, the crop of young people born since 2007. The answer, Grassin says, is relatively simple — to listen.
"We interviewed hundreds of teenagers and parents and we listened carefully to what they say. We will not launch until it has been beta tested by hundreds of teenagers," he says. "We are expecting some surprises."