To transition to a greener economy, the world needs more batteries and better batteries — to both power electric vehicles and store renewable energy.
E-magy is working on the "better" part. The Dutch startup says it can drastically increase the energy efficiency of batteries by replacing graphite with a silicon material it's developed — and it also avoids some of the pitfalls of conventional silicon. The company sells the material it's developed to manufacturers of batteries for electric cars, for example. 
E-magy has just raised €15m from Hydro, an industrial company; Invest-NL, the Dutch government's financing vehicle; and Dutch impact funds Shift Invest and Rubio Impact Ventures. The company has also secured a €5.5m subsidy from the Dutch national growth fund programme. 
How does it work?
Lithium-ion batteries work by transferring lithium ions between two parts of the battery: the cathode and the anode. As the battery charges, ions move from the cathode to the anode — and vice versa when energy flows out of the battery. 
"We focus on the anode," says E-magy CEO and founder Casper Peeters, "which today is typically made of graphite." Graphite, despite being industry standard, has relatively low capacity to absorb lithium ions.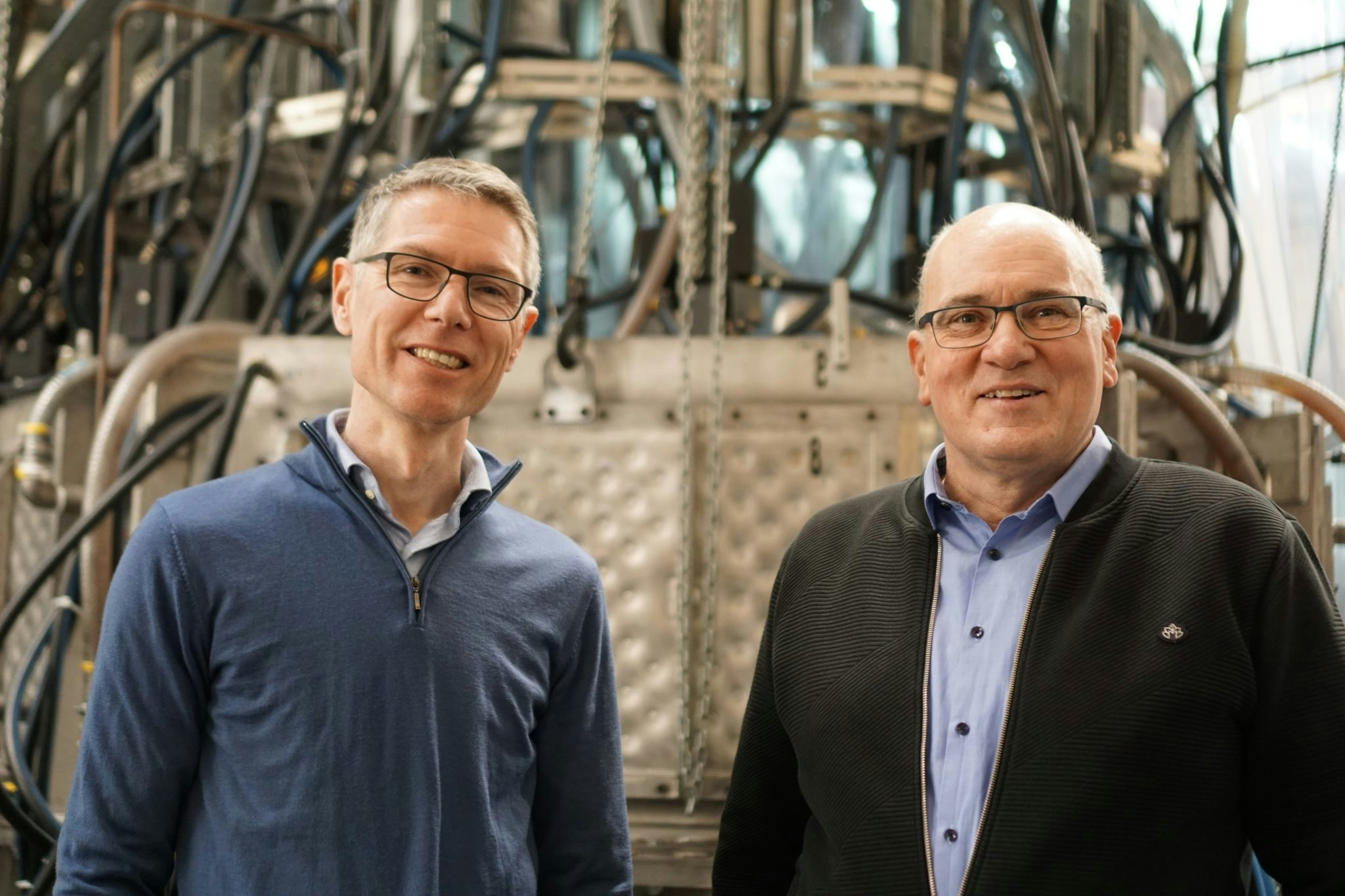 "You need a lot of it to absorb the lithium ions. What is known in the industry is that, if you replace the graphite with silicon, you can store more lithium ions. So that means more energy in the battery."
Silicon could be the battery world's saviour — but there's one problem with it. It tends to swell up when used, Peeters says, meaning the batteries have to be much larger. 
That's where E-magy's tech comes in. It's developed a version of silicon with microscopic porous particles in it. 
"With our material, you're gonna have 40% more energy in a battery," says Peeters. Silicon in general can boost energy capacity by that amount; but E-magy says its tech allows those gains without the swelling problem. 
Peeters says that means smaller batteries, potentially paving the way for lighter and smaller electric vehicles.
Silicon: a pillar of European climate tech strategy?
Silicon's also important for Europe's climate strategy more broadly, Peeters says, given that it's easier than graphite to extract and recycle from old batteries. In March this year, the EU proposed new measures which target more of the components needed for batteries to be extracted and processed within the bloc.
E-magy is still seeing most interest from Asia — where the majority of EV batteries are produced — but Peeters says he's seeing increasing interest from Europe too. 
For E-magy, the current focus is on ramping up its production facility in the Netherlands, just north of Amsterdam, to commercial scale.
***
We picked E-magy out as a rising star in our nanotech Briefing last July. Become a Sifted subscriber for more first-in-class insights on startup subsectors.
***