Even as the economy seems to have evaded a full-blown recession, general market sentiment remains bearish and the tech slowdown is far from over. 
Our new mini-podcast series in partnership with EQT Ventures, Downturn Survival Guide, looks at how to make it to the end of the downturn — with lessons and tips from previous financial crises, ideas on maintaining morale through tough times and everything you need to know about M&As.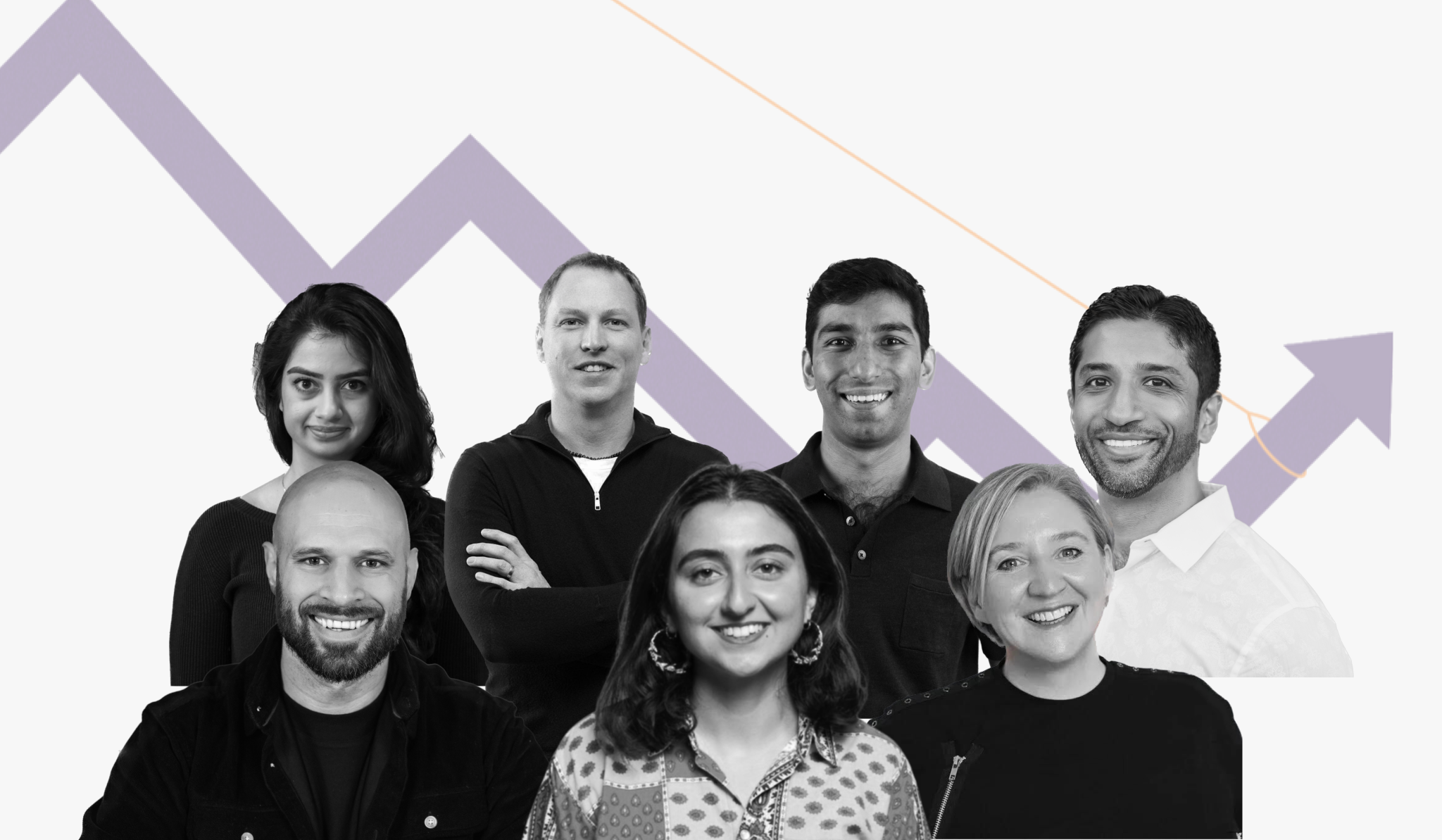 1/ What can we learn from the dotcom crash and the 2007/8 financial crisis? 
​​The first episode interviewed Alastair Mitchell, partner at investment fund EQT Ventures, and Pari Singh, CEO of "the GitHub for engineering" Flow Engineering, about what startups can learn from the dotcom and 2007-8 financial crises. It delved into the similarities and differences between these events, providing practical advice for startups and tips on what the tech sector should still be optimistic about.
[Downturn] breeds a lean and efficient business at the same time as a really big idea, and then as the market comes back and the money starts flowing, you're in a great position to

grow
The current downturn is more like the 2007-8 financial crisis than the dotcom crash, said Mitchell, as although overall tech funding has dropped, startups are still getting funded — whereas in the dotcom crash, funding had come to a complete halt. 
He added that similar to the last two downturns, this one will also birth successful tech companies. "It breeds a lean and efficient business at the same time as a really big idea, and then as the market comes back and the money starts flowing, you're in a great position to grow." 
He said that this also coincides that "aside from the financial crisis, this is a 20-year moment because we are really 20 years from the last proper tech bubble and new technologies. What we're seeing now are technologies that people are seeing are kind of akin to the internet when it first started, whether that's the new hardware hybrid type businesses, or climate, deeptech or AI."
While the early days of Silicon Valley were defined by businesses built around hardware, the next period which lasted about 10 to 15 years was all about software, said Singh — and the current wave is different because it's a mix of hardware and software.
Both the experts advised that founders should look closely at every single dollar or euro and spend it only on the most critical things. "Money buys time, and time is what you need to keep on iterating, to build your business and find product market fit to find customers. So you just need time, which means having the most money or the most time with the money you have," said Mitchell. 
To this, Singh added that startups must stay disciplined and focused in building a sustainable business. "When companies get too much money and spend too much, it becomes really easy for you to lose that focus and lose that discipline. Given you're not stuck, given you've got enough cash to be able to last the next 12 months, everything will be alright."
2/ How to maintain morale and engagement 
In the second episode, EQT Ventures' operating partner, Polly Barnes, and executive chairperson of delivery company Instabee, Alexis Priftis, delved into how to maintain morale and engagement through tough economic times, drawing from their own experiences.
It's about cutting the corporate bullshit and communicating personally, honestly and transparently about what you can

communicate
Despite the mass layoffs in tech and a sharp pivot to profitability, startup talent has remained highly employable, said Barnes. "Startup people are brilliant; They're some of the most creative and entrepreneurial minds, and they're obviously still highly employable." 
She said that to maintain morale during the downturn, it's important to show employees that any changes are not going to affect their career progression within the company. "People are worried that they're not going to get the same level of career acceleration that they used to get from a startup [before the downturn]. I don't think that's the case — but it's really important that we show that."
For Priftis, keeping employees engaged through education or training and inviting them to be a part of finding the solution to the problems facing the startup is crucial as it helps them feel more in control of the situation. "It's about cutting the corporate bullshit and communicating personally, honestly and transparently about what you can communicate — and if you communicate as a person, then you become understandable; it becomes possible to connect with you."
He added that if there hasn't been a culture of belonging that was created in the workplace from the start, difficult times will expose that, and rebuilding from there will be even more difficult. To this, Barnes added that if employees feel like they're working towards getting out of the downturn together with the rest of their team, they will understand that they might have to give up on some perks and benefits.
Both Barnes and Priftis agreed that taking care of the mental wellbeing of both your employees and yourselves as founders is crucial in this time. Priftis highlighted the importance of taking breaks and sharing unpleasant tasks with your cofounders. "I don't share bad news with him on Fridays, for instance. So we divide the tasks and we shield each other from some of the stuff that's emotionally draining."
3/ The anatomy of M&A 
In our third episode, the experts delved into all you need to know about M&A: From what kind of homework you should do to how to find the right buyer, Gautam Nadella, operating partner at EQT Ventures, and Zeena Qureshi, cofounder and CEO of AI-powered speech software company Sonantic which was acquired by Spotify, shared their insights. 
Nadella said that startups should always be open to the prospect of an M&A — and have at least nine months of runway left for the deal process to take place.
So when it feels right, just like in dating, you go for

it
He added that it's key to consider whether a potential M&A would help you achieve your financial goals around product development and market penetration, how your employees would react and embrace the new company, and finally the personal angle of whether it's a good time to sell for you as a founder — if you're excited about the prospect of having a larger platform for both your business and career and whether you're wired to work in a bigger company.
Qureshi said that having open communication channels and having as many conversations as you can about the transition, right from the start, is key when integrating with a new, larger company.
So how do you know if a potential buyer is the right one for you? Nadella says that a cultural fit, especially at the leadership level is crucial. The deal should also work for your existing customers and they should be able to be brought over to the buyer, and lastly, there needs to be product alignment — not just on whether the products fit together, but also how the products are developed, what systems are in place to continue to develop and going forward.
He added that it's also important to figure out where you fit within the buyer's organisation, what new title you, as founder, would take on in the new company and what the expectations are in terms of growth and returns. 
"It's like dating," said Qureshi. "We had been speaking with a lot of different customers we had for quite a bit of time, so Spotify wasn't exactly new to us, and their culture was also very similar to ours. So when it feels right, just like in dating, you go for it."
Listen to Downturn Survival Guide on:
👉 Spotify
👉 Apple
👉 And more
Presenter: Anisah Osman Britton
Editor: Billy Craigon
Producer: Steph Bailey
Project manager: Tanya Maheshwari