Chemicals
Seed funding
BASF Venture Capital, the investment arm of the German chemicals company, invested $4m in the Brazilian AgVentures II fund, which invests in Latin American food and agtech companies. BASF is moving aggressively into agtech, having recently bought €7.6bn worth of assets from Bayer Crop Science and, as we noted in a previous newsletter, recently invested in crop monitoring startup Hummingbird Ventures.
Printing money
Away from the farm BASF has also bought Sculpteo, the French 3D printing services company, for an undisclosed sum. It is understood BASF New Business, the German company's innovation-focused fund, bought Sculpteo to help expand its 3D printing subsidiary, recently rebranded Forward AM.
Engineering
Bosch guide to corporate venture capital
Robert Bosch Venture Capital, the investment arm of the German engineering company,  is raising its fourth fund, likely to be in excess of €150m. In this video Philipp Rose, the fund's managing director, talks about how to do corporate venture capital (CVC) successfully. Given that Bosch has made a couple of pretty good bets such as Graphcore, AIMotive and AutoAI, it is worth watching for clues on how they've done it.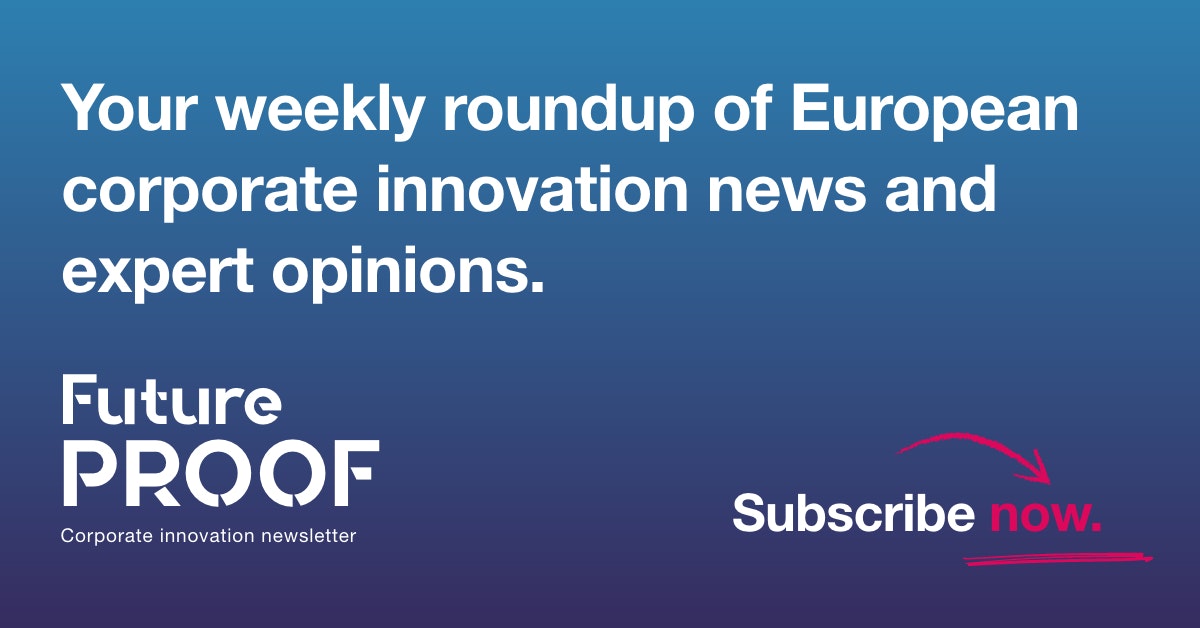 Want Future Proof in your inbox every Tuesday? Sign up here.
Financial services
Getting SME wallets
Global insurance broker Aon has acquired CoverWallet, the digital insurance platform for small and medium-sized businesses. SME insurance is seen as a fast-growing part of the sector — expected to be worth more than $200bn in premiums. The acquisition is a payday for CoverWallet investors including Zurich Insurance Group, Starr Companies as well as venture capital investors Union Square Ventures, Index Ventures, Two Sigma Ventures, and Foundation Capital.
Axa seeks female founders
Axa, the French insurance company, is launching a femtech accelerator programme. The company is working with 50intech, the initiative pushing for gender equality in the tech sector, and looking for the 10 best women's health startups headed by women.
Rabobank looks north
Rabo Frontier Ventures, the investment arm of Rabobank, is becoming one of the limited partners in Northzone's ninth venture fund. The Swedish venture capital investor has some €1.5bn under management and has built a reputation of picking winners like Spotify, Klarna and iZettle. Its an interesting take on corporate venture capital funding — don't try to reinvent the wheel, ally with those who have already done it.
Pharmaceuticals
Scar tissue
Roche, the Swiss pharmaceuticals company, is paying up to $1.4bn to acquire Promedior, a Boston-based biotech company focused on novel treatments for scarring. In a typical biotech industry-style deal there is $390m upfront to secure the right to buy the company and a further $1bn if Promedior's clinical trials go well.
Some in the biotech sector are wondering what Roche has seen that Bristol-Myers Squibb didn't — the US pharma company previously had rights to acquire Promedior but last year opted not to use them. But perhaps the company is a better fit for Roche which has recently branched into treatments for lung-scarring.
Process mining
Corporate darling
Celonis, the process mining company that has a huge footprint of big European customers — including companies like Siemens, L'Oreal, Airbus and Lufthansa — has raised €261m in Series C funding. Celonis helps companies improve the efficiency of their supply chain, IT, sales, customer service and other functions. It has helped L'Oreal convert more orders into cash, Lufthansa to run more flights on time and Deutsche Telekom to process payments and purchase orders faster.
Telecoms
Stopping IoT hacking
KPN Ventures, the cybersecurity arm of the Dutch telecoms company, took part in the $10.2m seed funding round for ZecOps, a San Francisco-based startup that automatically detects and defends against cybersecurity attacks.
ZecOps is still in stealth mode but has attracted a number of telecoms carriers and government agencies as clients. Cybersecurity will have to become increasingly automated, especially as the internet of things dramatically expands the number of machines that could be attacked by criminal hackers.
Rainforest internet via balloon
Telefónica has signed a deal with Loon, the Alphabet-owned startup that provides internet connectivity via a high-altitude balloon. Loon will provide internet access to the remote parts of the Amazon in Peru as part of Telefónica's Internet para Todos (Internet for Everyone) programme. Telefónica and Loon already worked together to provide emergency connectivity to Peru after the earthquake in May but will now do so more permanently.
Travel
Amadeus heads for Asia
Amadeus Ventures, the investment arm of the Spanish travel technology company, is planning to invest in companies in Asia from the first quarter of next year. Amadeus Ventures has invested in some 150 startups since it was founded in 2014, including companies like Volantio, Refundit and Dawex. But Asia could be the next fruitful hunting ground — Indonesian online travel company Traveloka, for example, has become one of the first unicorns in the region.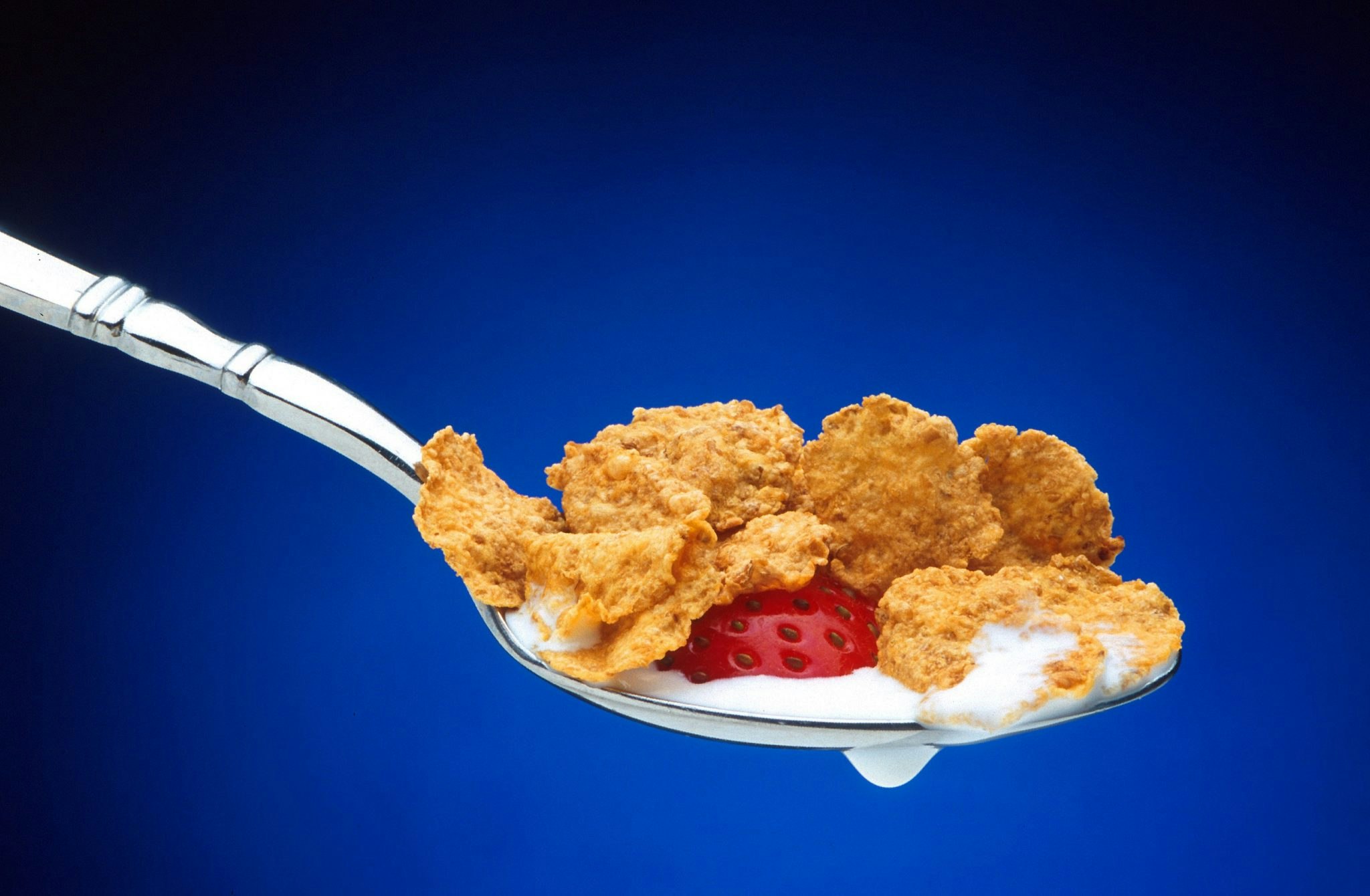 Good reads
Why Kellogg's is going into dark kitchens
When cereal maker Kellogg's and food delivery company Deliveroo teamed up earlier this month to offer a selection of sweet and savoury items made using Kellogg's ingredients (think Coco Pops bubble crepes and Crunchy Nut Peanut Butter shakes) some dismissed it as a PR stunt. Actually, it may tell us a lot about the future of food companies. Faced with consumers used to endless variety, online packaged food companies like Kellogg's are having to update their offerings and move out of the supermarkets into new sales channels like Deliveroo. This excellent Forbes article explains more.
Why constraints are good for innovation
Managers often complain that small budgets and compliance requirements are preventing them from innovating. But in fact these kinds of constraints may be a key enabler of coming up with new products and services. Recent business school research found that teams and organisations benefit from restraints. They prevent complacency and help frame the project, forcing teams to keep a strict focus. So if you want results, set a tight deadline and impose stricter criteria. The more breakthrough the innovation, the more important it is to do this.
Solar energy won't solve cement's carbon problem
A secretive Californian startup, Heliogen, which is partially backed by Bill Gates, unveiled a system that uses concentrated solar power to produce cement with fewer carbon emissions. Cement accounts for around 8% of global emissions so it is an important problem to tackle, but this Wired article points out why the project — and similar ones in Europe — may not work quite as planned.