France may be proud and protective of the heritage of its regions — but that hasn't translated to funding for startups.
The nation's capital dominates the startup landscape with 80% of all VC raised, a concentration of fundraising matched only by London in the UK among Europe's largest ecosystems. But while a total of four cities in the UK rank in the top 20 European hubs for fundraising, Paris is the lone French city with that distinction, according to Dealroom.
Escaping Paris's pull of gravity remains a daunting challenge.
While there have been some encouraging signs of progress, financing remains so centralised in the capital city that policymakers are drawing up more plans to help close the French tech provincial startup gap.
"The investors are in Paris. The head offices of major companies are in Paris. The major universities are in Paris," says Maya Noël, head of startup association France Digitale. "If you are in Paris, you have access to a network of candidates who are more Parisian. And you have access to networks of decision-makers who can more easily finance you or find you customers. All of which is the key to developing your business."
👉 Read: Sifted's briefing on French tech
Paris startups raised €1.059bn in Q1 2023 across 142 deals, according to Dealroom. In the city that attracted the second most amount of funding — Grenoble — five companies raised just 5% of that amount. Others are even further behind.
Few other European countries face such stark centralisation of funding. In Germany, Berlin startups attracted 47% of funding in the first six months of 2023 compared to 27.5% for Munich, according to an EY report. The two cities ranked third and fifth respectively in Dealroom's 2022 ranking of top European cities. Even Spain had two cities in the top 20 — Barcelona at 9 and Madrid at 17.
In France, the proximity of VC investors, government-owned corporations and universities creates a clubbiness, as well as networks of investors who don't stray outside of Paris. For instance, of the 35 investments that Dealroom lists for the Paris-based seed fund FRST, the 29 that are based in France all have Paris headquarters.
And while France has attracted growing ranks of international investors, most see a visit to Paris as the most efficient use of their time without going farther afield.
Inevitably, entrepreneurs in the provinces face the decision about whether to relocate to Paris.
"There's a network effect in Paris that determines the ease of setting up a business and developing it," Noël says. "When you go to the regions, the network you have at your disposal is less extensive than when you're in Paris. So there's this feeling that maybe it's easier to set up a business when you're in Paris than when you're in the regions."
Toulouse tech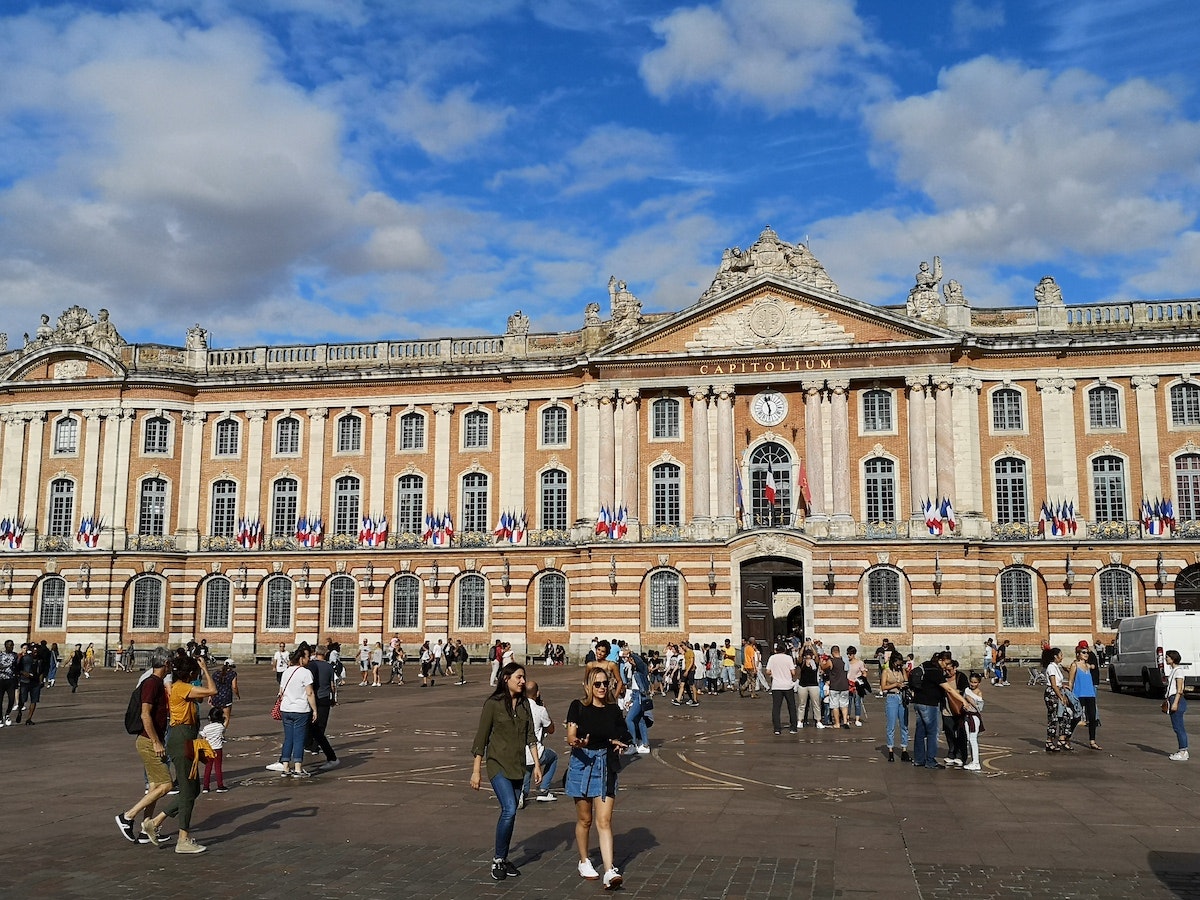 But given the industrial and research strengths of non-Parisian cities, the capital's dominance should not be a fait accompli. Grenoble is considered a major hub of science and research. Marseille has a cosmopolitan vibe plus a long history as a trading crossroads. Lyon is home to Axeleo, one of the few large venture firms not based in Paris.
Toulouse, France's fourth-largest city, has a better track record than most at encouraging startups, thanks to its position as an aerospace and mobility hub.
The headquarters of Airbus lies just outside of the city, and both the French and European space agencies have major facilities in Toulouse. The southwestern city is also home to several notable engineering schools. These assets convinced E-Space, a Florida-based satellite startup, to announce in June it would open its European headquarters here.
For a few years, Toulouse emerged as an Internet of Things (IoT) hotspot thanks to the rise of Sigfox, which raised more than €300m for its connected object communications network. While the company went bankrupt in January 2022, the region continued to be a magnet for companies that wanted to leverage local talent to build autonomous vehicles, drones and spacetech.
Toulouse native and entrepreneur Cédric Giorgi moved back home to work at Sigfox in 2015. After this, he worked at an AI health startup and became an active ambassador for Toulouse startups. As a member of Atomico's Angel Programme, which gives partners $100k to invest in pre-seed deals, Giorgi invested in six companies, including Toulouse-based spacetech startup vorteX-io.
Still, Giorgi says entrepreneurs in Toulouse remain at a disadvantage when it comes to funding. While some smaller regional VC firms have been created, entrepreneurs must still go to Paris if they want the kind of cheques that help them build international companies.
"In Toulouse, you have amazing engineering schools, but these are not the same schools the finance guys went through," Giorgi says. "VCs invest in profiles that they are comfortable with."
Mouli Ramani is CEO and cofounder of Toulouse-based Aviwell, a life sciences and AI startup that has developed a process to naturally accelerate the growth of livestock while eliminating the need for steroids and antibiotics. The platform leverages research that cofounder Dr Rémy Burcelin conducted at Toulouse's Paul Sabatier University.
The company recently raised €9m in financing split evenly between government grants and private VCs. The private side was co-led by Paris-based Elaia, one of the few French VCs to open an office in Toulouse in search of life sciences deals. Ramani said Elaia played a critical role in connecting Aviwell with investors across Europe and the US, but raising the money was still challenging in the current environment and geography was just one more hurdle to overcome.
"I would have expected it to be a little bit easier given how much we had accomplished," says Ramani. "Without Elaia, it would have been harder. Most of the time, I would fly to Paris and have meetings because it was difficult to get them to come down and see us in Toulouse."
Julien Toulouse, head of business development at the Toulouse region's economic development agency, is optimistic that the funding issue is improving. Particularly post-Covid, when more VCs got comfortable doing deals from a distance and entrepreneurs are learning to create virtual networks to attract funding.
Toulouse pointed to a €21m round raised in March by local startup Ascendance Flight Technologies, which is developing a hybrid-electric vertical take-off and landing (VTOL) plane for more sustainable air travel. He also highlighted a €54m round raised in February by Exotrail, a spacetech startup founded in a suburb of Paris that later opened a co-headquarters in Toulouse. The company wanted to leverage the region's aerospace talent pool and has formed a partnership with Airbus.
That funding round included Eurazeo, one of Europe's largest investors, as well as money from regional VC IRDI Capital Investissement, which focuses on the southwest corner of France.
"Not all of the barriers are gone, but it's very different from when Paris VCs would only invest in Paris startups," Toulouse says. "It's always a challenge because every territory has its strategy for promotion and economic development. We try to do it in a smart way by knowing the strengths of our local ecosystem."
Building regional bridges
Already stung by accusations and protests in recent years that Parisian politicians have forgotten the rest of France, the French government has been trying to address this geographical startup disparity.
Politicians worry that the benefits of one of the fastest-growing segments of the economy will not be felt beyond the hermetic bubble of Paris. And conversely, there is concern that there may be immense entrepreneurial talent and ideas in these regions that will never fully develop because they lack access to financing.
Several years ago, La French Tech Mission, the government's startup agency, launched a programme to label different communities to create a structure that would highlight their startup potential.
That list grew this year to 16 French Tech "Capitals" — including Toulouse — which receive support through paid local teams who help build networks through different public and private programmes, with the goal of helping startups gain international exposure. Another 99 locations were labelled French Tech "Communities", which are secondary hubs — including 67 outside of France — where volunteers are trying to build connections between local French startups.
In 2021, those hubs outside of Paris were boosted by another programme called French Tech Rise. The local "Capitals" and "Communities" nominate a total of 20 promising startups, based on criteria such as their prospect of raising money in the next 18 months. These startups are then invited to a pitch event in Paris attended by VCs and state bank Bpifrance. While judges pick three winners, all companies are able to organise meetings with investors present.
"It's aimed at helping companies who launch outside of Paris get the same access to financing," says French Tech director Clara Chappaz. "Sometimes it's just a question of visibility and access. Of course, we would prefer that the VCs go out of Paris and visit those companies directly. But if we can help create those connections, I think this will happen more and more because they will see the quality of these companies."
France Digitale has also been pushing to get VCs out of Paris. Back in 2016, it launched the France Digitale Tour to bring investors, policymakers and corporate leaders to the far-flung corners of the nation.
The tour holds workshops in the morning to explain how venture capital works, so provincial founders understand the fundraising process. In the afternoon, there's a series of speed-dating meetings between investors and startups. After several years, France Digitale has started to make these tour stops increasingly specialised around themes such as Industry 4.0 or women entrepreneurs.
Noël of France Digitale says the Tour is also intended to highlight the advantages of building a company outside of Paris, where there can be a higher quality of life plus a lower cost of living. And there is less competition for talent while employees tend to be more loyal to employers and stay longer.
"We're seeing more and more talent who are in the regions and who want to stay in the regions," Noël says.
Earlier this year, Noël participated in a study group of investors and entrepreneurs — the French Tech Finance Partners — selected by France's economic ministry to find new ways to boost the nation's startup economy. The group listed the regional funding gap as one of the four major challenges and proposed a series of measures in a report it delivered in April.
Those measures include creating a system to collect richer information on local funding and entrepreneurs; new systems for coordinating local players such as government agencies and mapping of business angels; introducing more entrepreneurial and financial courses at science and engineering universities; creating local funding agencies to help facilitate fundraising; and organising a high-profile tech event at one of the French Tech "Capitals" each year to put it in the national and international spotlight.
Noël says that while the regions should be more connected to Paris, over the long term the goal is to help them take better advantage of local financing through angel investors and talent to get companies through the earliest stages.
"We need to be able to take things to the next level," Noël says. "Even before relying on investment funds, which are very Parisian, you can rely on your local network of entrepreneurs and business angels. If we can leverage this local ecosystem, and really re-create this network effect on a regional scale, it could be a good mechanism for the future that brings out types of entrepreneurs who are different from the ones we see in Paris."