Setting up a brunch with Thomas Plantenga, CEO of secondhand clothes marketplace Vinted, feels more like organising a meeting with the head of a bank than a startup boss.  
It takes forever to pick a date, I'm asked to sign a non-disclosure agreement on arrival at the company's fancy office building in Vilnius and there's a PR person tracking Plantenga's every word. 
But with Plantenga himself, I feel like I'm back in the startup world. As I arrive, he's learning how to make coffee from a new espresso machine. He has a mop of messy hair, and wears a stretched sweater and a pair of cowboy boots bought in a vintage shop in Paris. He has a firm handshake and a very genuine smile.
Vinted has a textbook startup story: it began not in a garage, but in one of its cofounders' wardrobes, and after financial ups and downs it became Lithuania's first unicorn in 2019. It's backed by some of the world's leading VC firms, including Accel, Lightspeed, EQT and Insight Partners, has raised a total of $532m and (at last count) has a €3.5bn valuation.
But it now feels like a very "grown up" business. It's 15 years old, employs more than 1,500 people in six offices and has customers in 19 markets across Europe and North America. Even my mum is excited by the brand. In Europe — let alone central and eastern Europe — there aren't too many companies that have grown to that scale.
Plantenga says the company's raison d'etre has remained "pretty much the same'' over the years: to make secondhand items customers' first choice and improve the industry's sustainability track record. Today, it's just doing it on a much bigger scale.
Tough start
Our brunch takes place in Vinted's Google-like canteen — which offers subsidised meals for its 1,000+ employees in Vilnius — and it's surprisingly delicious. I go for eggs benedict on avocado toast, and Plantenga chooses curd cakes with yoghurt and jam, which he says he used to have every day when he first joined the company. 
We take a buzzer to tell us when our food is ready and sit at one of the canteen's many round tables. While we wait, he begins his story.
Plantenga first started at Vinted in 2016 as a consultant, brought in to help get the company out of deep financial trouble. He came with startup experience: he'd worked at a Dutch marketplace, OLX, for a couple of years, and founded his own software platform, Bookaboat. 
Only a year later he was promoted to CEO, taking over from one of Vinted's original cofounders, Justas Janauskas, with whom he's still in regular contact. Back then, he says the company was "on this incredibly tight line not to not go bankrupt".  
"We survived that," he adds. "That was such a harsh experience, so tough that you would never forget that. You would do everything to make sure that this company is in a financially safe position." 
This approach made him "very careful and very realistic" about how to handle the company's financials, he says; despite the general grimness in the tech ecosystem, Vinted is still hiring (it's currently looking to fill more than 150 vacancies) and is "in the strongest financial position it's ever been".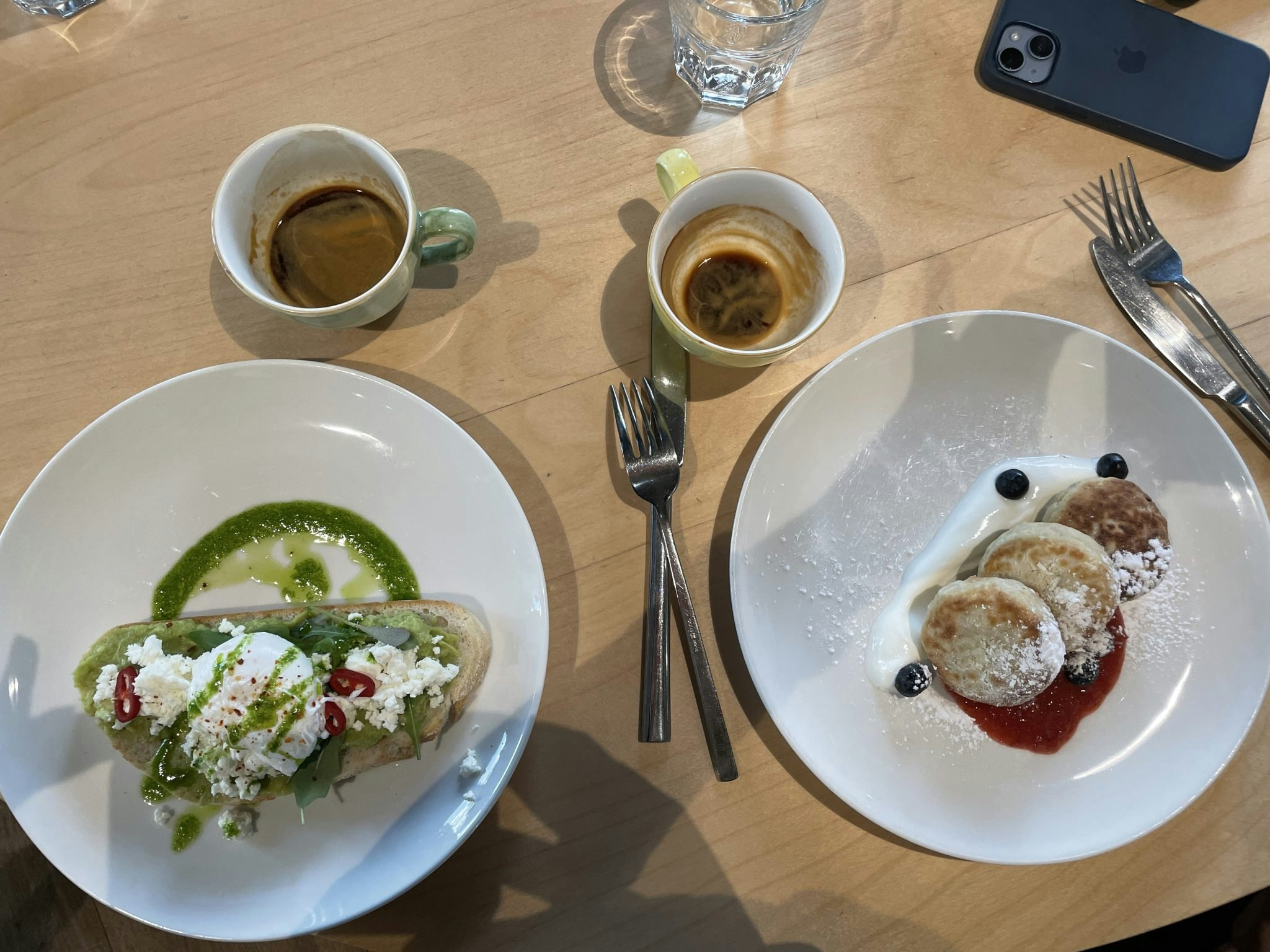 IPO-ready
Many think an IPO would be the natural next step for Vinted. 
Listing is a "consideration", says Plantenga, as the buzzer beeps and the PR person kindly offers to bring the food to our table. "When you're at this stage, it's something that you're constantly looking at… We're building this company in a way that it's technically IPO-ready at this point in time. And we'll just pick the moment that's good for the company." 
But he stresses that these financing choices are "mere details". 
"It's very important for me that within our company, we don't talk about those things as big milestones — because they are not," he says, with emotion. "I'm absolutely fanatic about the fact that setting those short-term things and financial milestones as goals is something that can be very harmful."
It's a different story for the investors who want to maximise their returns, and Plantenga knows it. "My job is to explain to them why these longer paths of building something bigger create a better return," he says. "In this capitalistic world, the one thing that you need to provide is return to investors."
But he doesn't seem to care too much about his own money — which he often invests into early-stage European startups as an angel, like Lithuania's knowledge-sharing app Qoorio and Dutch dating platform Breeze Social.
"If I wanted to make a lot of money out of this IPO for myself as a goal, I would run this business very, very differently: I would stop hiring people right now, I would maximise profits, I would show a beautiful profit curve that starts accelerating because we're cutting costs, and then the profits will continue for the next three years, probably beautiful IPO, everybody gets rich," he says. "Then what's the plan after these three years? Because you're taking a lot of money out of the company, and you're not setting it up for the future."
Instead he's trying to build a business that will last for decades. 
"I don't have kids, but I really hope that I'm building something that my kids will use. And that it will be there for decades. The end game is that we build a tool that is constantly relevant for our society, and it does something very useful," he says. Perhaps they slipped something in my drink, but this really doesn't feel like a PR spiel to me. 
"We can build a business that will be a strong European tech company, that will be there for decades, that will pay tax nicely and that will be a useful force in society," he says. "That would be something I'm proud of.
"Making a tremendous amount of cash? Whatever. I'm already at a position that I have too much and it's so not motivating."
Vinted goes lux 
While the European secondhand market in Europe is growing — a recent study put its value at $18bn in 2022, due to increase to $40.6bn by 2023 — it's still just a fraction of the overall fashion market. Plantenga says he can't control the choices of people who still buy new — but what he can do is improve the experience of buying secondhand and bring it to new markets.
"We should look at how many people in the country are not yet using us: Why are they not using it? What can we build to make them use our platform and make the fashion industry more circular? What are the other gaps that are still there in shipping, in recycling, in repair, in whatever else there is?" he says.
The company is planning to expand to new markets in Europe (it's already present in Europe's biggest markets including the UK, Germany, France, Spain, Italy and Poland) — and is also dipping its toes into luxury fashion. Last year, it acquired Rebelle, a German marketplace for luxury goods.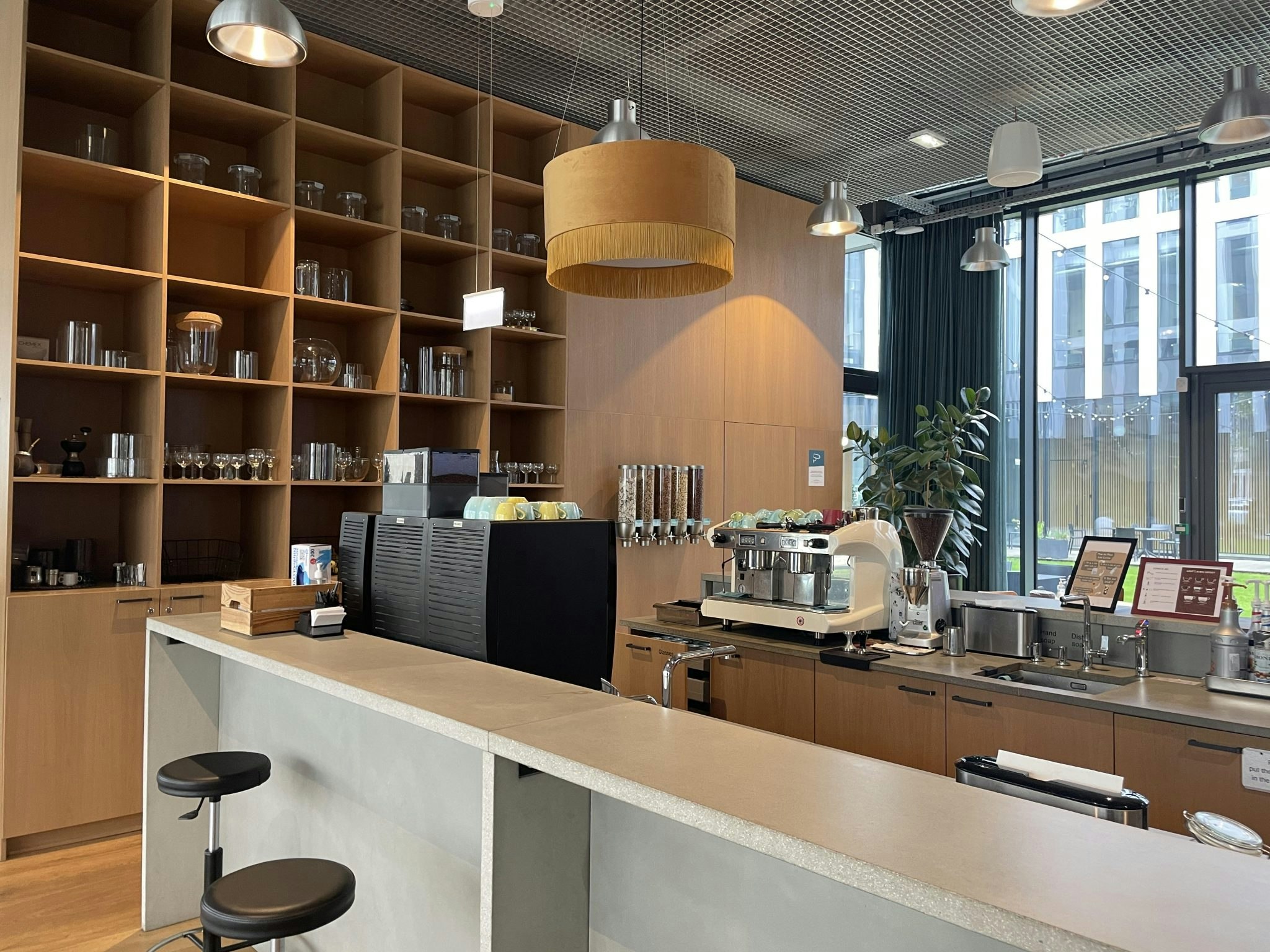 "Luxury brands are growing, that means that luxury brands at vintage are growing," Plantenga says. "We'll be there and do anything so that people who buy new [luxury products], are able to sell secondhand and buy secondhand, so that we make the whole industry circular."
It's an opportunity — but also a challenge; Vinted needs to ensure that counterfeit or fake luxury items aren't listed. 
Plantenga admits it's been "problematic" for the company. It has a team who looks into counterfeit products, allows customers to report items they suspect are fake — and is now leveraging Rebelle's expertise in authenticating luxury items too.
"We're getting to another level," says Plantenga.
Sustainability shift 
The words "sustainability" and "circularity" have kept coming up in our conversation, but only when we're long done with our meal do I get to ask Plantenga if he thinks of Vinted as "climate tech". 
Plantenga looks perplexed. "I don't know what climate tech is," he says. "What I know is we track very, very closely how much CO2 emissions we avoid as a company. We see that every transaction is positive in that sense, we make sure people avoid CO2 emissions, and thereby as a company our marketplace has a positive impact."
Producing new clothes and shoes is responsible for 10% of global carbon emissions, according to EU figures — so naturally, buying secondhand is better for the climate. Buying a used item on Vinted, compared to buying new, can result in average emission savings of 1.8kg CO2 per item, according to research by Vaayu, a carbon tracking platform, commissioned by Vinted. 
But some experts warn that companies like Vinted still need to take responsibility for the environmental impact of delivery and packaging.
Plantenga shrugs this off. And, he says, has the science to prove it: "The boring truth is less interesting than 'maybe they're bad'. But the boring truth is that we avoid emissions, we're a clean company, and we're getting better at that every year." 
Currently, shipping makes up 97% of Vinted's operational footprint. The company is trying to encourage people to use pick-up and drop-off (PUDO) points, which have a smaller environmental impact than traditional home delivery. It also "takes into account" sustainability when it negotiates shipping contracts, and last year started its own delivery company and locker network, VintedGO.  
"We can make a shift in the industry, so that locker, pick-up and local shipping becomes the norm. If we help this transition, we help the whole industry to become more sustainable," he says.
Vinted's in a pretty unique position, says Plantenga; it's a business which can solve a problem, be good for the environment and be financially stable. 
"It's a privilege," he says; it's something many founders dream of — but so few are able to achieve. 
He's certainly won me over — but as soon as Plantenga is gone, the PR person wakes me up from my dream: I need to send all the pictures I'd taken for approval before we publish them. It's a big company, after all.