Binance, the world's biggest cryptocurrency exchange, expanded its investment in France today, promising to help develop Web3 and blockchain projects at the Station F incubator as part of a €100m injection into the country. 
Like many crypto firms, Binance has been branching out into new areas, including media, as it looks to increase its reach and secure licences to operate across Europe.
"There are a number of reasons [for investing in France]. The country has very strong universities with a strong mathematics tradition. The French government is very pro crypto, very pro business, very pro blockchain," Binance's billionaire CEO, Changpeng Zhao — "CZ", as he's known to crypto fans — tells Sifted. 
The Chinese-Canadian founder praised President Macron for doing an "incredible job" but added that his company's approach will not change regardless of the outcome of the presidential election this month, which sees the incumbent Macron take on Marine Le Pen. "We are not political," Zhao says.  
Still, Binance executives have been getting to know plenty of politicians as they crisscross the continent to scope licences to operate in countries including France, Italy, Spain and Gibraltar — the lack of a single EU crypto licence means companies must set up shop one country at a time. 
With any new innovation there's unknowns," Varza says. "When Uber started out people didn't know how it would impact the taxi industry. [So] we don't believe in any different treatment of crypto firms — or

Binance
On Binance, as on rival exchanges like Coinbase and FTX, you can buy or sell over 600 crypto coins; its trading volumes exceeded $70bn in one recent 24-hour span. 
The company was the main sponsor at the Paris NFT Day conference this week, where trainer-wearing cryptophiles gathered to imagine the chaotic and still-unfolding Web3 world — the so-called decentralised internet. 
At the session Tuesday, panelists talked about IP and real estate in the metaverse and the perils of someone right-clicking and saving your cartoon ape NFT and passing it off as their own. Investor Drew Austin Greenfeld talked about creating a "university in the metaverse"; fellow investor Julien Bouteloup talked about building "metaverse museums". Meanwhile, panelists predicted that all fashion in the future will have a permanent record on blockchains — a death knell for knock-off Louboutins, predicts Roman Tirone of Zed Run, a horse racing game. "That's a bummer for me, I wear a lot of fake stuff," he says.
Under scrutiny
However, regulatory concerns muddy the crypto course in Europe, where authorities have always taken a cautious view on emerging tech.
Since its founding in 2017, Binance has faced scrutiny from governments and financial watchdogs as part of their assessment into the wider crypto industry. Some of the company's offerings have been the subject of consumer warnings in the UK and Germany.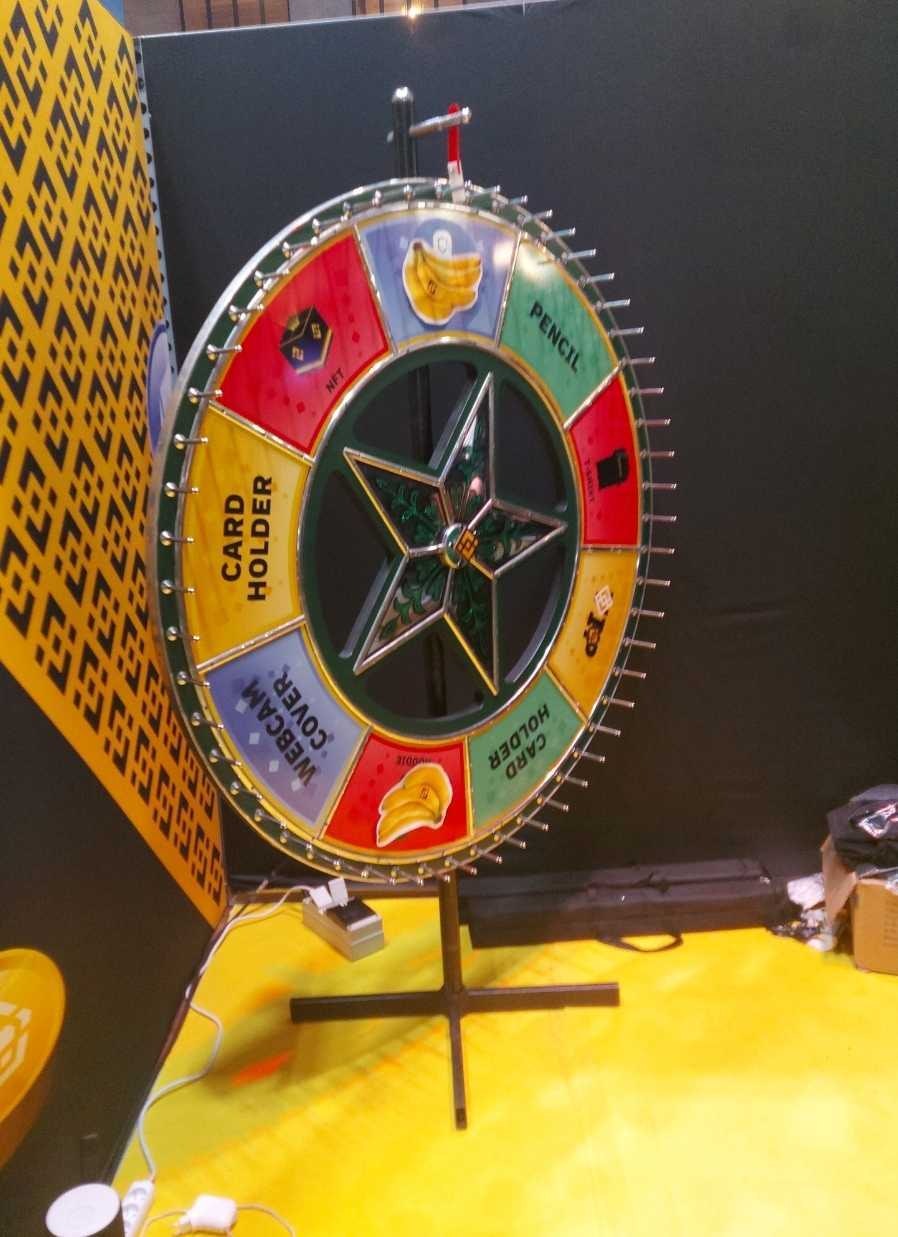 The FCA, the UK watchdog, said in February that it was "concerned" about a deal Binance struck with payments provider Paysafe. In response to the FCA statement, Binance told the FT: "We take our compliance obligations very seriously and work proactively and collaboratively with regulators." 
Amid these obstacles and warnings, was there ever a moment's hesitation for Station F director Roxanne Varza about partnering with Binance? 
"With any new innovation there's unknowns," Varza says. "When Uber started out people didn't know how it would impact the taxi industry. [So] we don't believe in any different treatment of crypto firms — or Binance. We're really excited to work with them; [they're] going to accelerate some incredible projects."
The Station F deal will see selected startups get free accommodation in the incubator and Binance employees will mentor and help Web3 and blockchain founders with introductions to other crypto players. Zhao says there is no time limit on the partnership, which should run for at least a couple of years.
Licence approval in France?
Will the Binance investment help the company secure a licence in France? The governor of the Bank of France, François Villeroy de Galhau, has said that it's important for the regulator to know whether Binance has the resources to counter money laundering and terrorist financing. Zhao told the FT in March that Binance had strengthened its compliance arm and strengthened processes to comply with rules.
The CEO said in November that his company hoped to get regulatory approval in France in six to twelve months. "We're on month five now [so let's see]," Zhao said.  
Eanna Kelly is a contributing editor at Sifted. He tweets from @EannaKelly1