Arrival, a British startup that produces zero-emission public transit vehicles, has listed on the Nasdaq with a current valuation of $13bn, making it one of the largest-ever listings of a UK tech company. 
The company's founder, Russian telecoms tycoon and former deputy minister Denis Sverdlov, owned a 76% stake in Arrival at the point of IPO, according to SEC filings, making his share worth $9.8bn.
For the first five years of Arrival, which was founded in 2015, Sverdlov funded the company himself, piling $450m into it. In 2020, the company raised $300m from investors Hyundai Motor, BlackRock and Vladimir Potanin, one of Russia's richest people. 
The company completed its IPO through a SPAC merger with CIIC Merger Corp, which is led by Peter Cuneo, the former chief executive officer of Marvel Entertainment.
What does Arrival do?
The company's IPO comes before it's brought any vehicles to market. It's developing zero-emission electric vehicles for commercial use: they're made from a composite material that the company says is lighter and cheaper than steel. 
Arrival says its cars can be customised to specific companies' needs. In October last year, it signed a deal with the United Parcel Service to provide 10k vehicles and an option to buy a further 10k — a deal worth $1.2bn. Arrival will also begin trialling electric buses on public roads in the UK from this autumn in a partnership with British bus operator First Bus. 
Avinash Rugoobur, president of Arrival, told Sifted that the company will use the money raised through the IPO to focus on bringing the vehicles to production. 
"Our primary focus is on execution — having spent the last six years rethinking the process for designing and building electric vehicles from scratch, and developing our own in-house technology to enable our new method of production."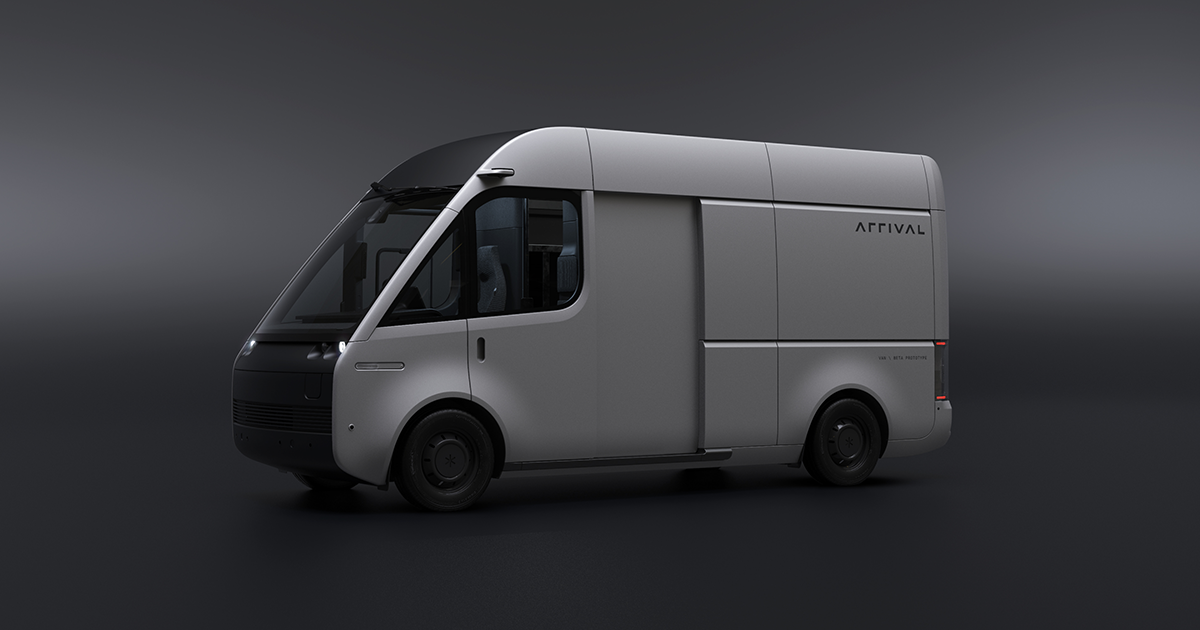 Micro-factories 
The company estimates that its total addressable market is worth $280bn. Arrival said it projects being cash-flow positive by 2023 and generating a gross profit of nearly $4bn by 2024. 
The company is betting on a microfactory manufacturing process which it hopes will make it profitable even with limited sales. 
Instead of constructing one singular large plant, Arrival plans to build a network of microfactories close to the cities where vehicles are purchased. 
"There are more than 560 cities in the world which have a population of over 1m people, and each of these cities could have a microfactory producing 10k vehicles specifically tailored for the needs of that market," Sverdlov said recently. 
"This model can be as scalable as McDonald's or Starbucks."
The company has two microfactories at present — one northwest of London in the town of Bicester, and the other in Rock Hill, South Carolina — and aims to have 31 plants by 2024. 
"This decentralisation allows for a more flexible and easily scalable approach, so we can rapidly respond to shifts in demand and specifications for different types of vehicles," explains Rugoobur. 
"It also means we're able to deliver products that are 50% lower in costs that other EVs, and which are price competitive to fossil fuel equivalents."
Once they're ready, Arrival says it expects each factory to produce 10k vans or 1k buses yearly.